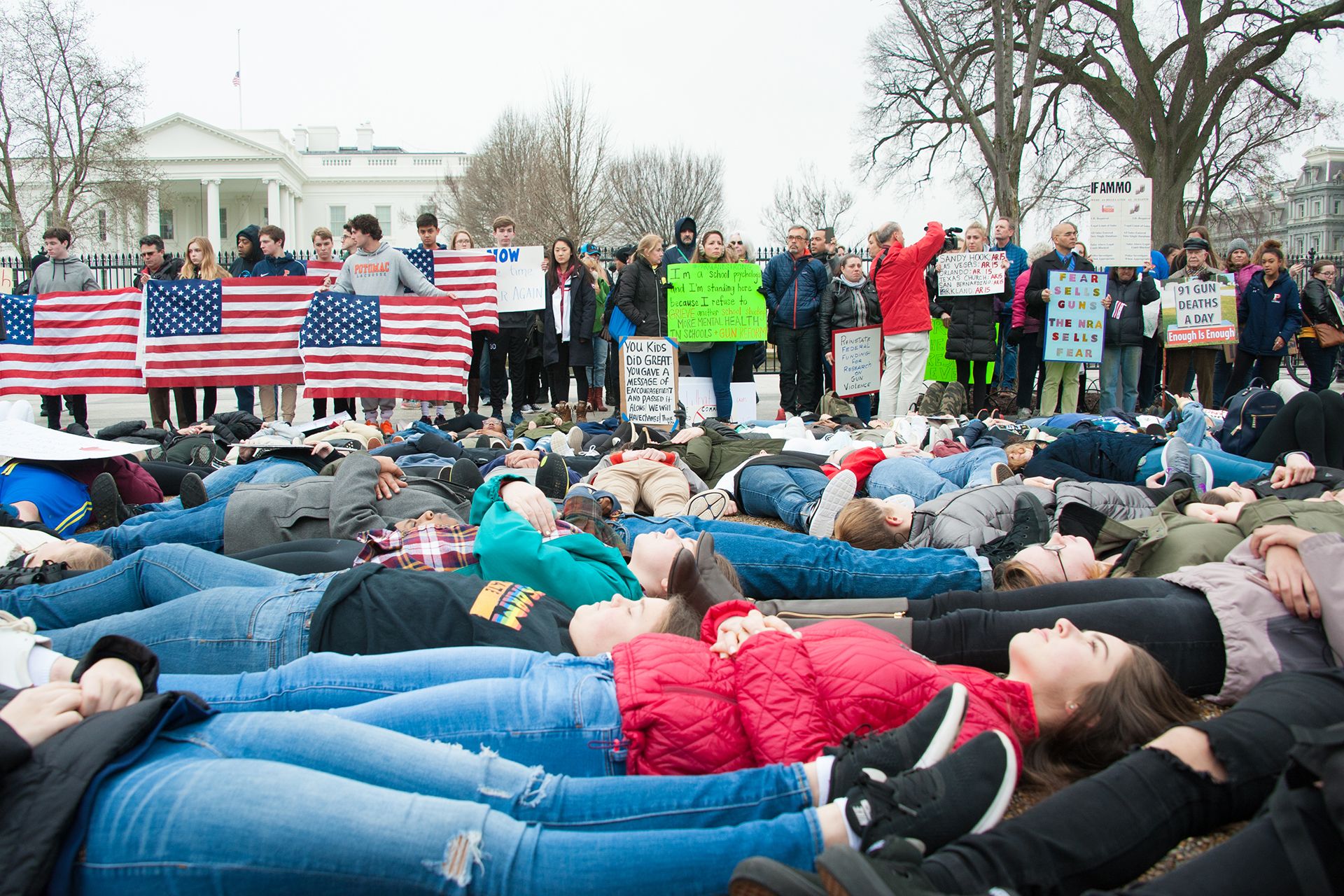 Trigger Warning: This post contains graphic details about school shootings
On Friday, May 18, 2018, there was another school shooting. This time it was at Santa Fe High School in the city of Santa Fe, Texas. At the time of publish, there are over 10 people killed and multiple injuries. According to CNN, there have been 22 school shootings in the past 20 weeks of this year alone. Below, Dennys Valentin, a 19-year old from La Marque, Texas, tells his story about today's day of events and how his brother, Michael, survived.
"Mira, mira!" my grandmother said, barging into my room this morning.
It was around 8 a.m. and I was supposed to sleep in. Work at Brooks Brothers was at 4 and I wanted to snooze a little longer. But hearing her distressed voice made me jump out of bed. "There's been a shooting at Santa Fe High School!" she screamed. We were both distressed because my younger brother, Michael, is a senior at that school. I calmed her down and told her not to think to seriously about it. After all, Santa Fe High School had a lot of threats in the past few months.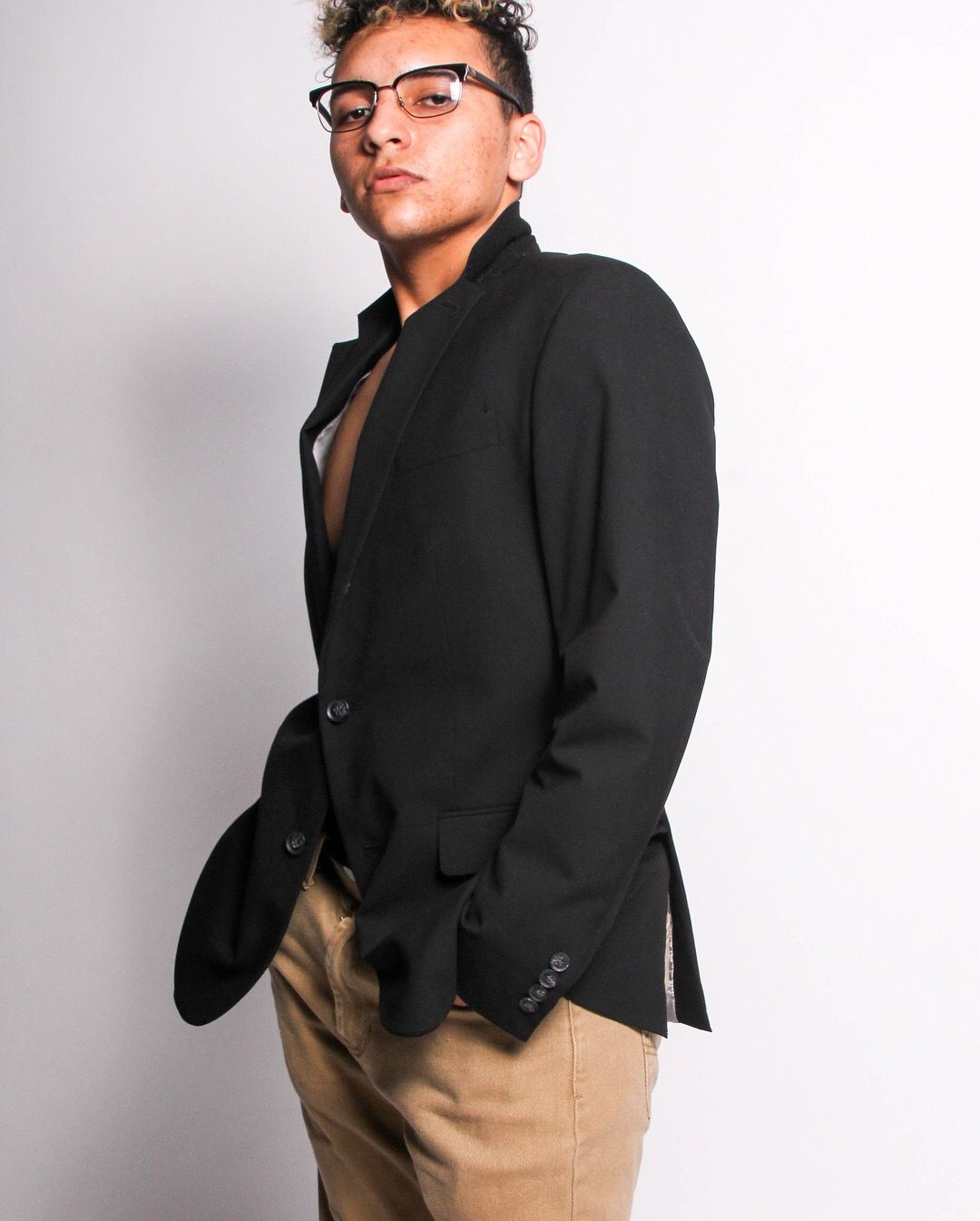 But when we turned on the news we saw that the shooter was still active. Worried, I texted my brother. "Yo, is there a shooter in your school?"
"There's a lockdown…" he replied.
"Are you okay?
No answer.
I waited for his response in what seemed like forever. He never texted back. Filled with anxiety, I decided to head towards the school. We live in La Marque, a small suburb of about 18,000 people. Santa Fe High School is the only school in the area. It's not so close so I dashed into my car and drove as quickly as I could. I kept checking Snapchat's Snapmap and saw that he was still at school. The worst thoughts filled my mind. I was like, should I really be going through this today? Should I even be rushing to his school?
When I got there I went to the back entrance as the school was getting hectic. I stopped in the middle of the neighborhood, miles away from school.
It was around 10 a.m. at this point and it was completely crazy. I witnessed so many students running away. It wasn't until I checked my Snapmap again that my saw my brother was moving away from school. I finally got in touch with my dad who said he'd picked him up. He works at an insurance agency and when he discovered the news both he and my mom sped towards school.
On one of his posts he uploaded a photo that said "Born To Kill."
I went to wait for my brother at our neighbor Nick's house. There, he and our friend Allie told us their stories. Over tears and trauma, she relived her story for us. Allie was in the middle of taking a test when she heard an alarm. She said she wasn't panicked. Other students were so serious about their tests they said they'd work through the alarm. She said no, she didn't feel right and left the classroom. That's when she heard bullets and banging. She started running towards the exit. She described running to quickly that she could probably beat any Olympic track star. She heard another 10 shots and jolted.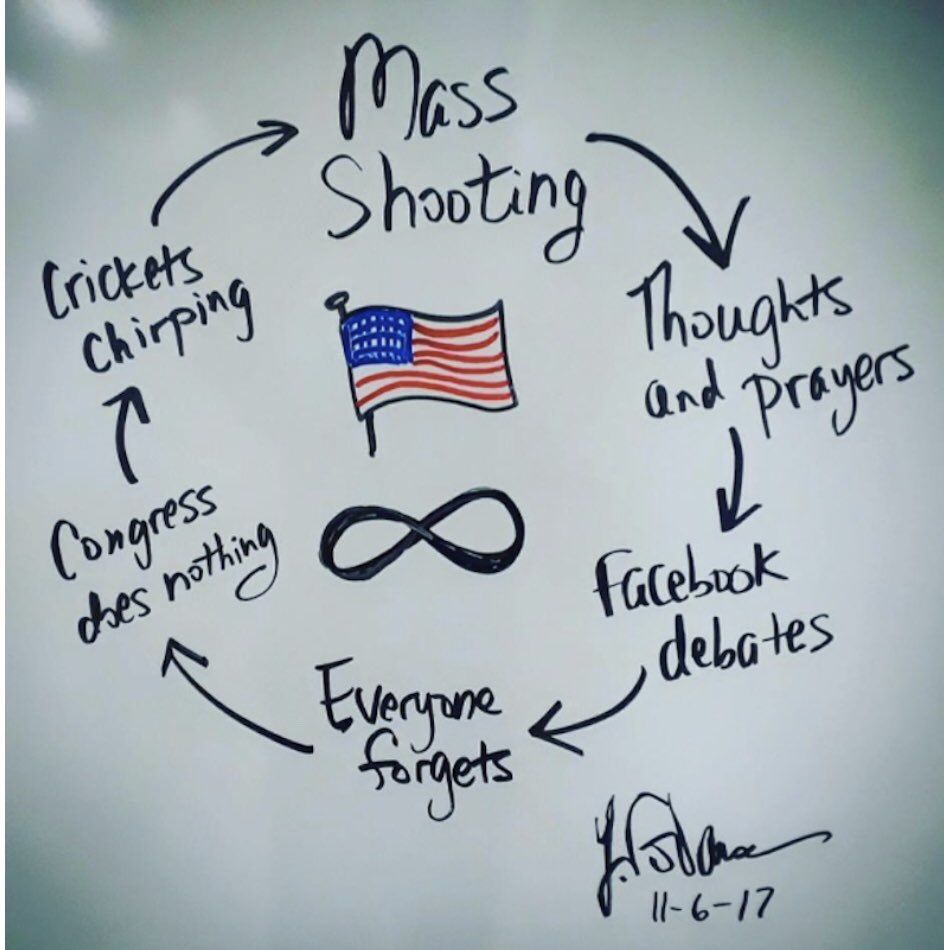 Nick was behind her and left his economics class. He said he heard the echoes of 10 gun shots and another 20 go off. When my brother finally came to Nick's, he was really angry. It was his last week of high school and he was going to go off to the Air Force after graduation. He was really upset that his friends were hurt and others dead. As he tells it, his classroom locked behind their doors and waited for the police to come for them. He also heard gun shots echoing from the other side. After the police came and escorted out, he realized some of his friends didn't make it.
I'm sick of saying we need to put victims in our thoughts and prayers. We need more action.
There, at Nick's we were putting together pieces of what happened. We learned the shooter was some junior named Dimitrios Pagourtzis. No one knew of Dimitrios except he was really quiet. He was on the football team and apparently was targeting football players, his coaches and cheerleaders. Apparently, he was bullied by them. Little was known about him except the fact that he wore trench coats every day to school.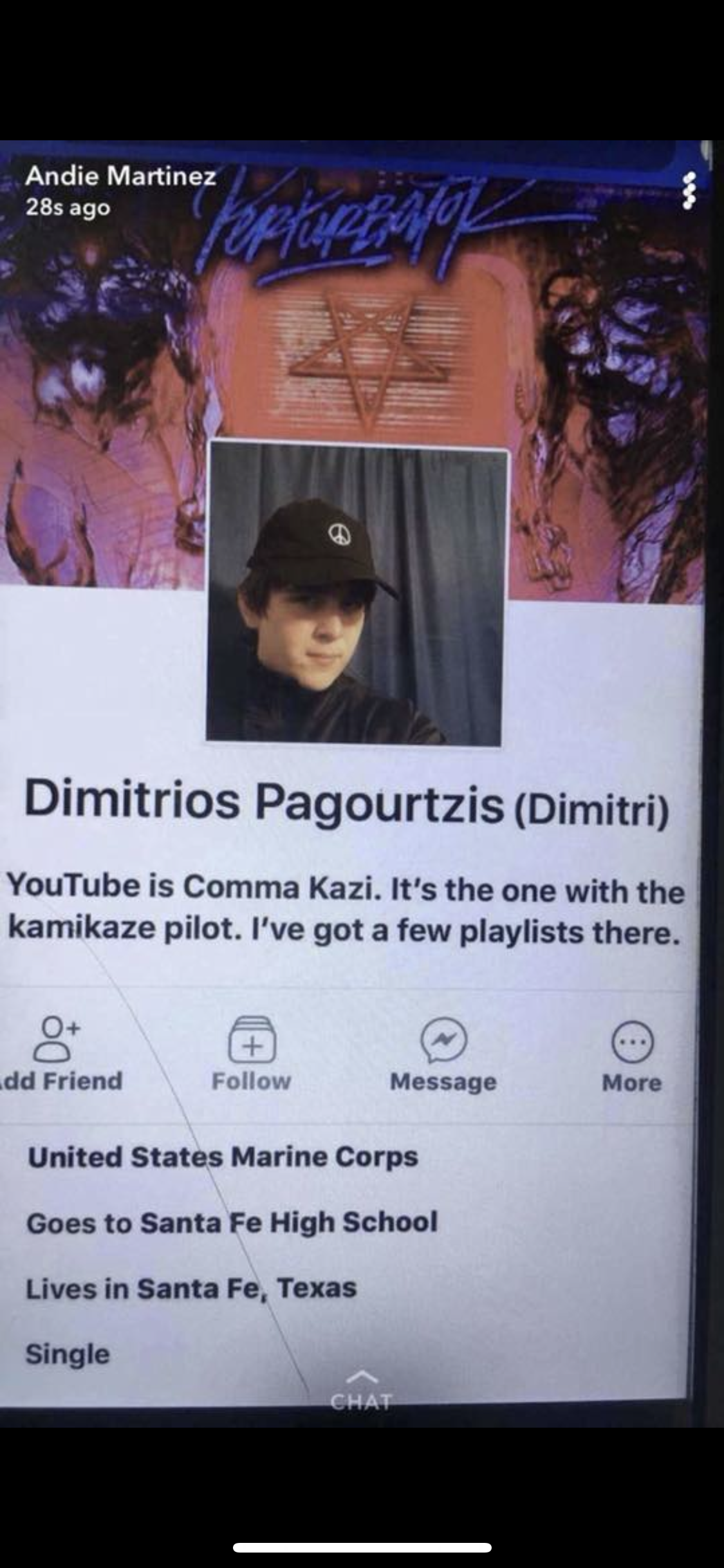 We started going through his Facebook and Instagram before they were deactivated. There, we discovered he followed a lot of gun accounts. It was actually mostly gun accounts. On one of his posts he uploaded a photo that said "Born To Kill." It makes me really upset we didn't see these things in advance. I don't hold the school responsible but I am angry at the coaches for allegedly bullying him. They shouldn't be calling him names, they should have been helping him. In my opinion, this all could have been prevented. For some people, bullying really has a bad effect on them. For a lot of shy kids, a simple hello can go a long way. What did Martin Luther King, Jr say? Something like fight hate with love. That's how you got to fight it.
At Nick's, everyone was calling each other and Snapping photos they found with new information. One was of a girl whose leg was shot and badly wounded. We also put pieces together that someone saw my brother's friend, Chris, heading to a hospital in an ambulance. He had a neck wound with blood gushing. My brother was distressed because he didn't know if Chris was alive or dead or on his death bed.
He had a neck wound with blood gushing.
We're all shellshocked on what happened today. We don't know what to do. We're all so angry and very emotional. Today, I could have lost my brother. We hear about shootings at schools and we paid attention to the Parkland students and the activism across the country. There were even walk outs. But until it happens to you, you really can't understand what pain you go through. I've never felt so terrorized and I'm on edge right now. My nerves are really bad.
I never thought I'd be saying this but we need stricter gun laws. I'm very pro-Second Amendment rights. Most of our town knows how to use a gun and a lot of us own one. It's Texas and we're responsible with our guns. But it shakes me to know that a child can easily purchase a gun more easily than accessing cigarettes or alcohol. I saw a video today of a 15-year old boy buying a gun at a gun show and he wasn't even ID'ed once. I'm sick of saying we need to put victims in our thoughts and prayers. We need more action.
It's been so many days and years months since any other shooting. Other countries I barely see any mass shootings like these. When it comes to our country, it's a mess. I feel helpless. I now know how the Parkland shooting students feel. This experience has opened me up to just how painful this all feels. In our community we all feel so terrorized. The saddest part is I saw on the news a blanket laying over a body. Someone told me that it was a substitute teacher. It makes me so sad that this man lost his life doing his duty of protecting students. But who's going to protect us all?