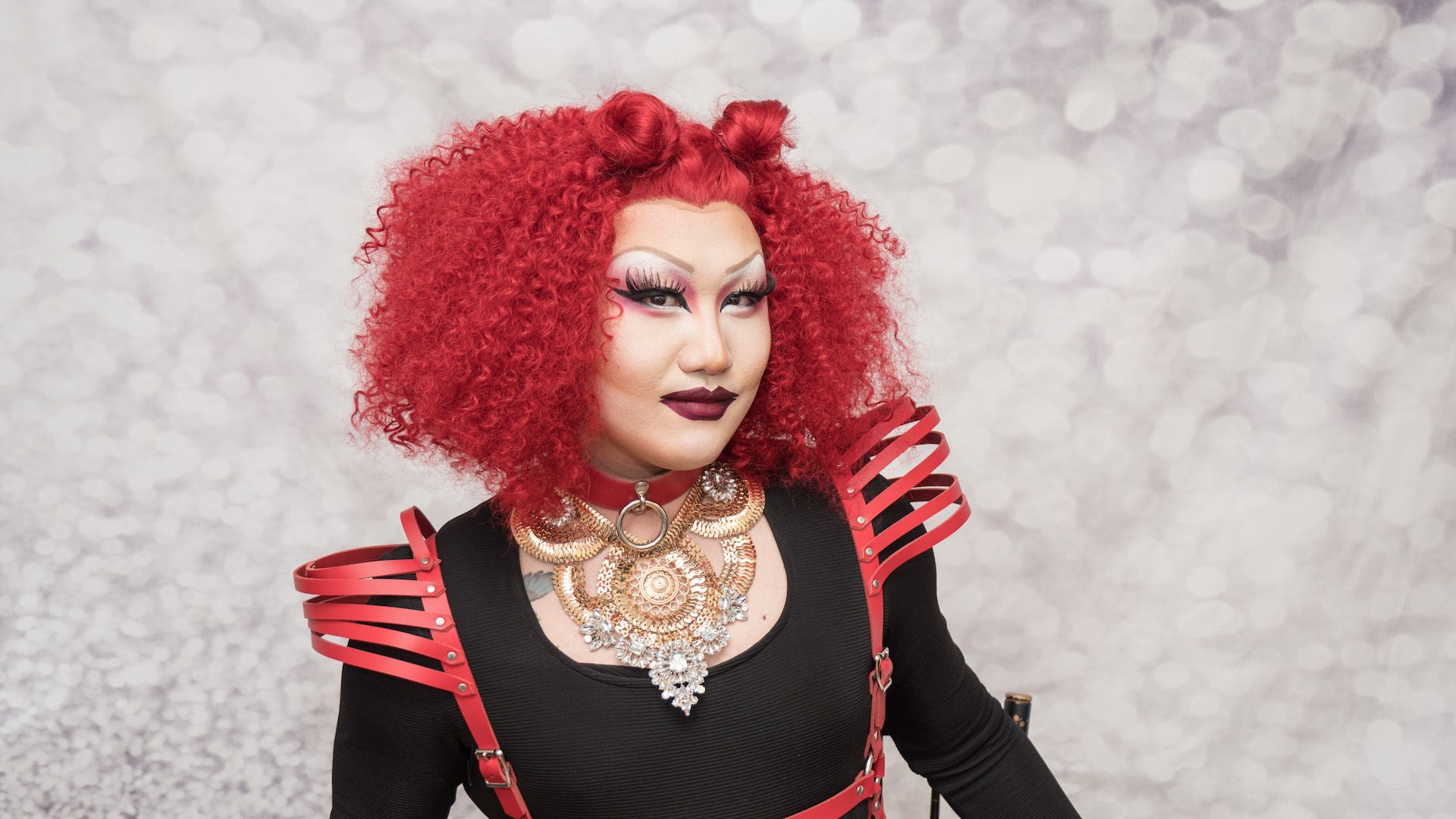 This drag queen kicks ass – literally.
By night, Soju the drag queen and YouTube star may be strutting her stuff on Chicago stages but by night, she's Tony, the fifth degree Tae Kwon Do master. Now a fifth degree black belt, the 26-year old teaches for a living, instructing others how to throw punches and roundhouse kicks.
SEE ALSO: That young pastor wears lipstick
Now an owner of her own Tae Kwon Do academy, Soju is living a dual life. "I'm the Hannah Montana of drag," Soju says over the phone, to Very Good Light. "I'm a very skilled Tae Kwon Do instructor and I'm also this drag queen. No one knows from either world that I have two different lives."
Throwing punches by day, throwing shade by night – it must be exhausting. "It is, but I want to be very successful at both, which is the challenge," Soju tells us. Below, Soju tells us how she gets unready from the night. After all, takes a lot to look this good before bed.
"I got into drag queens through my ex-boyfriend. He took me to a drag show and at first I didn't know what drag queens were. Were they transgendered women? I came out a little late in my years so I had no clue about drag queens or what transgender even meant. Drag was frightening to me because I never saw it before. But after getting to know it it's more than just an outfit and a wig – it's art. It changed my perspective altogether.
Though I started appreciating drag, I didn't partake in it. I was always like, 'I'm gay but not that gay.' One Halloween in college, I found a drag mother. She helped me debut. After Halloween, it blew up. People thought I was Kimchi (a RuPaul drag race finalist) at first. And then I started making my own name. I did a competition and won then went to LA and won that. Then, it just kept going. Soju was a star.
When it comes to Tony and Soju, their personalities are very different. Soju is about everyone's having a good time…it's all about getting along and partying. Whereas Tony is more about having a small circle of friends and not being crazy about popularity.
Being Asian in the drag scene is challenging in some ways. There's a lot of racism. Obviously that's bigger than a drag thing. In American culture they don't take Asians seriously because we're not a threat. Asian guys are looked as not sexualized, they're viewed as weak. In these situations you have to be funny or have self-deprecating humor. I use that as a protection. These days I've been very vocal and standing up against racism within the drag community. The more we speak up about racist comments, the more I feel it will stop. Because we don't have Asian queens they group us all as one. The joke is that all Asians look the same. But that couldn't be further from the truth. We're all unique, beautiful and making our own mark on this world. That's really cool."
1 Take off thy wig, duh.
"Remove your eyelashes and any other non-makeup accessories, such as jewels, beads, stones," and store it away safely.
2 Then change into something comfy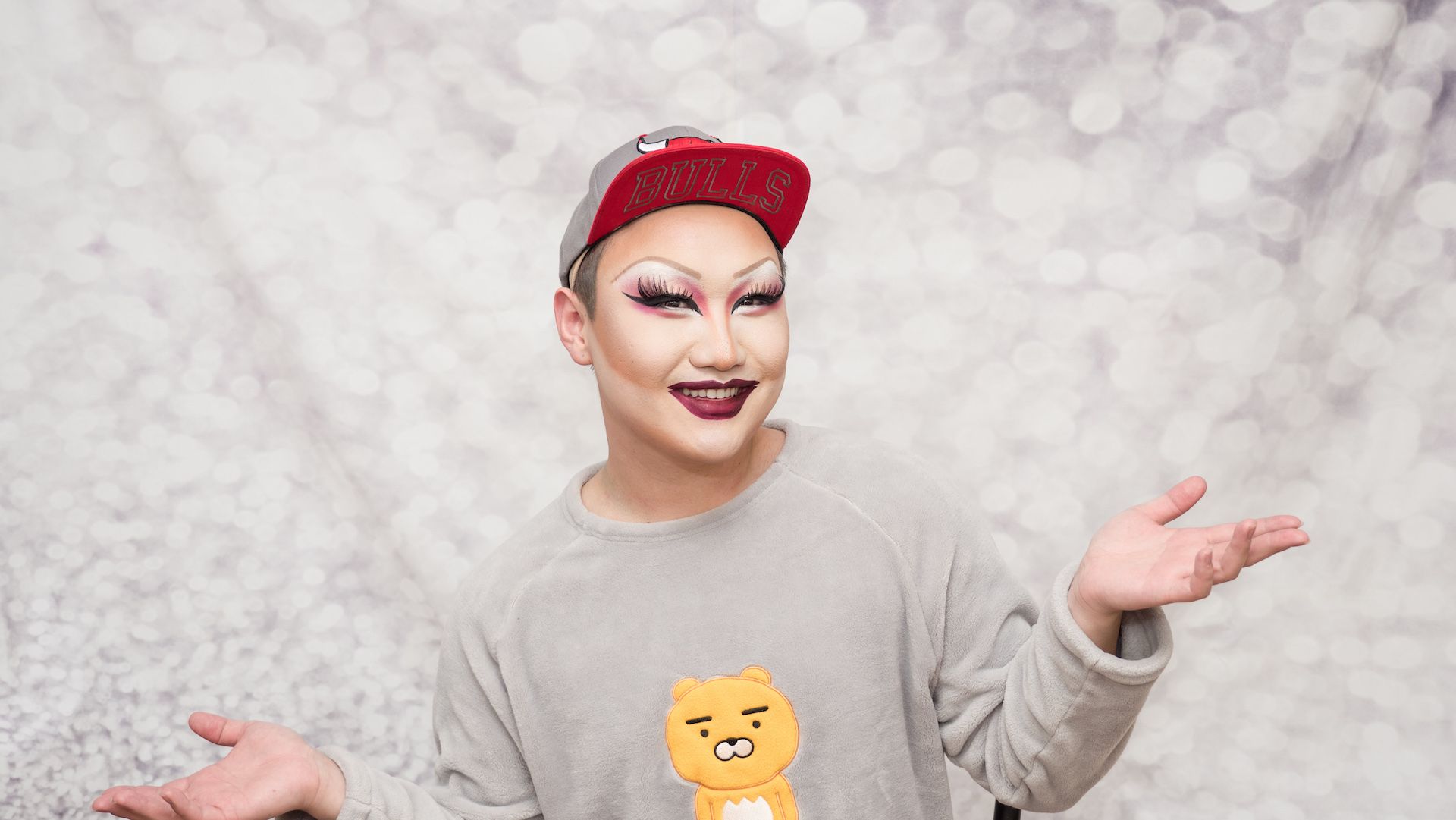 3 Carefully peel those lashes.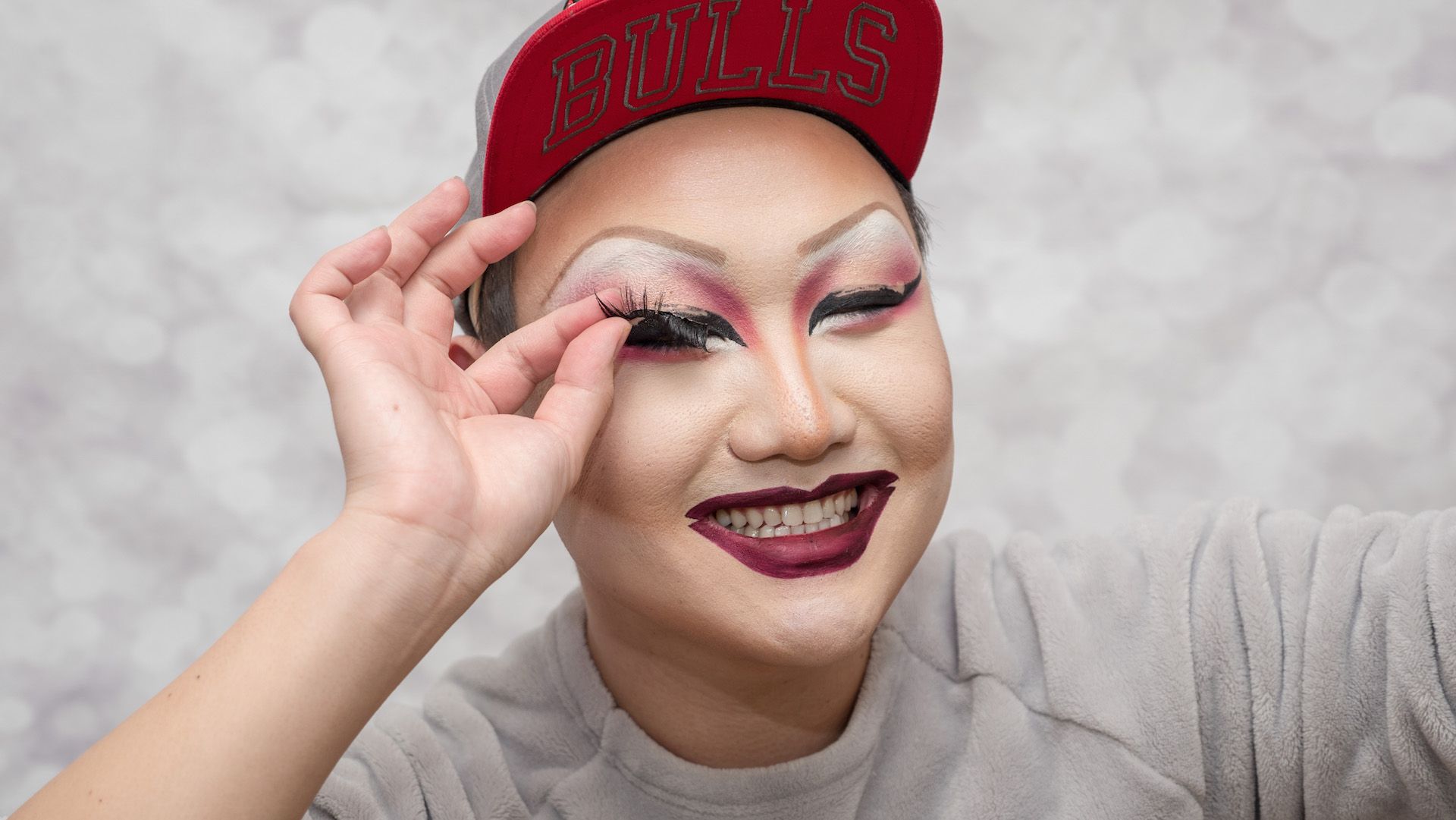 4 Wipe that face.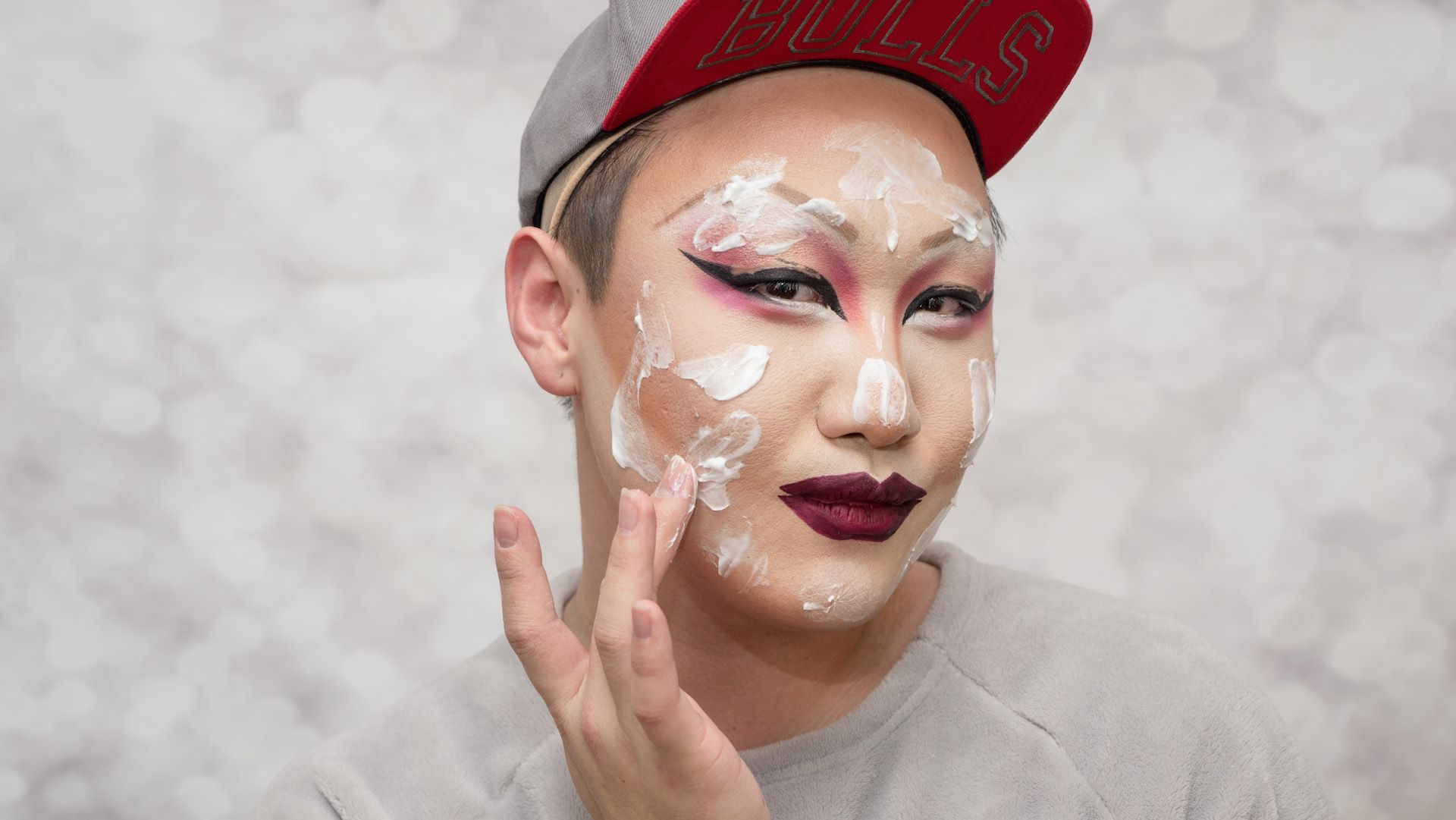 "I used to use a lot of makeup removers separately for my eyes and face. I went through so many oils like coconut. But nothing is as efficient Pond's Cold Cream. They say it's for old people and grandmas but it does the job. Put a little on your face with full makeup."
5 Use a cleanser.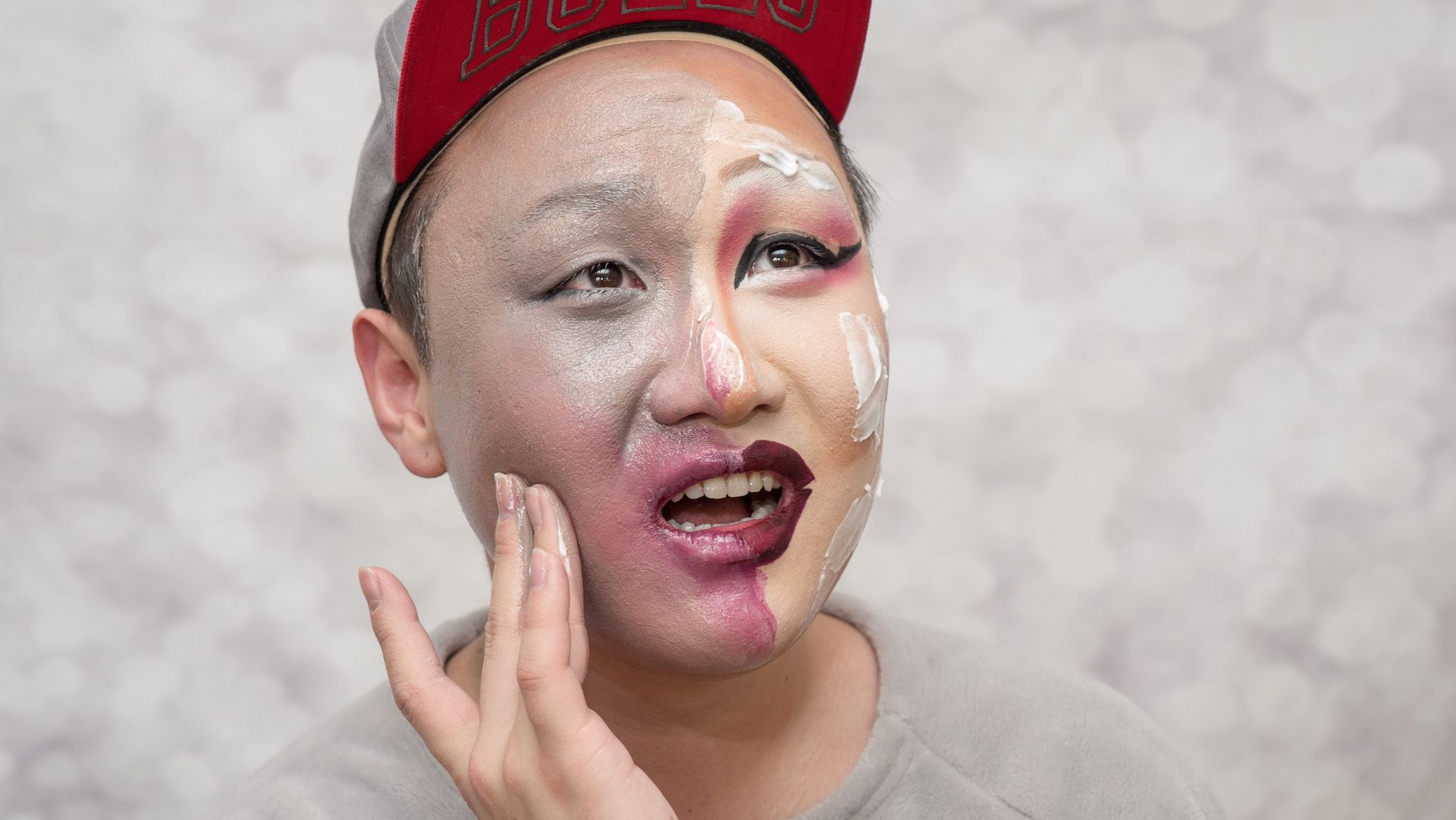 "Gently rub the cleanser on your face to remove the makeup. I got this stuff from ULTA it's called Philosophy. It's so gentle I love. I'll then wipe away with a towel or if there's excess, I'll use a makeup wipe from Maybelline.
6 Moisturize.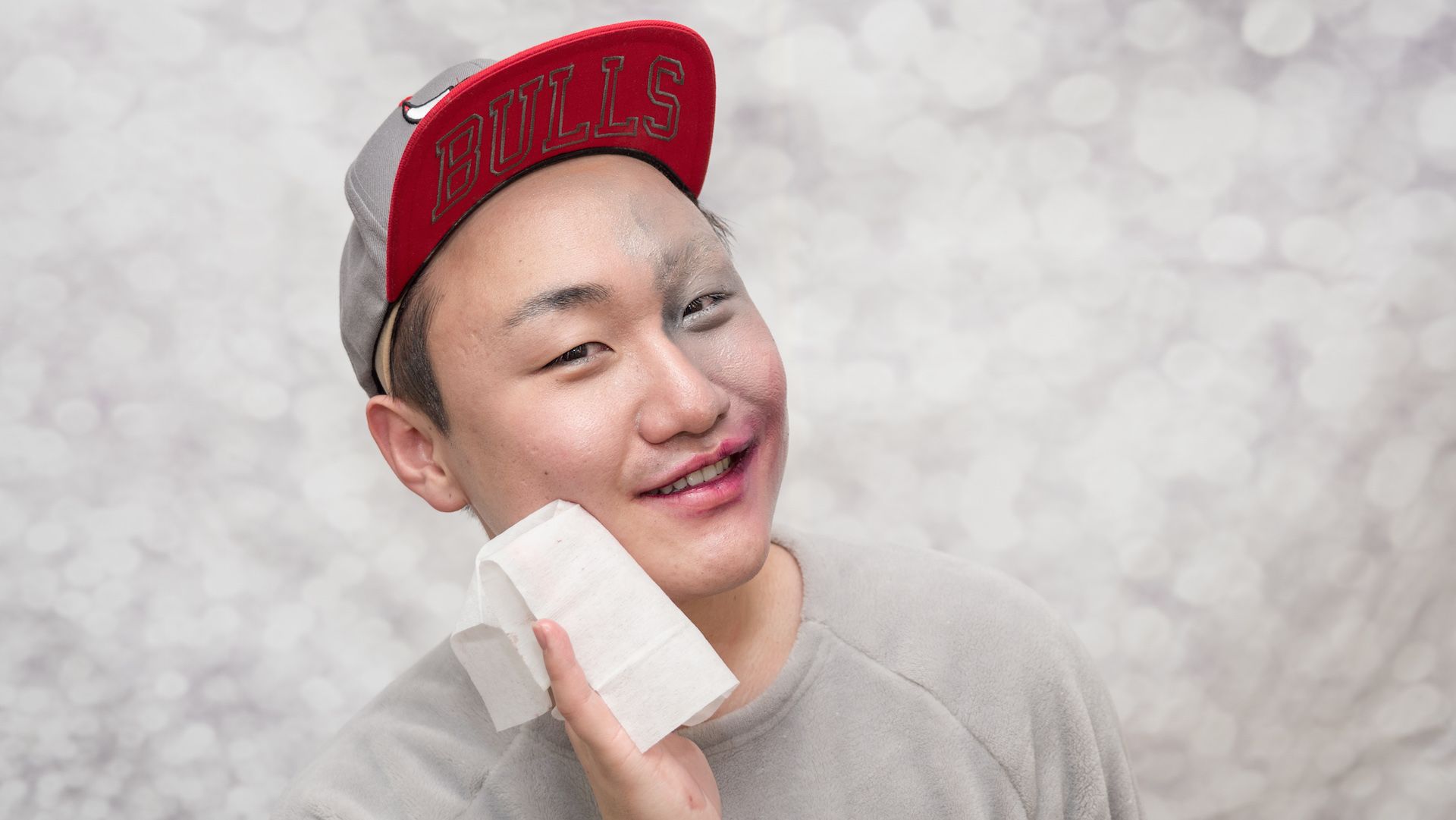 "I use La Mer cream because it really works. I started using it and noticed my skin just glows and it's different. My friend Edward is a big YouTuber and he would make fun of me. It's funny since I go from Pond's to La Mer. But I only use the toner and cream. I have this combination skin which is dry and oily in some areas. It's counterintuitive but I learned that using more moisturizer makes my face less oily. For skincare it's all about giving your skin what it needs. It's so important to have good skin as a drag queen.
7 Some tips.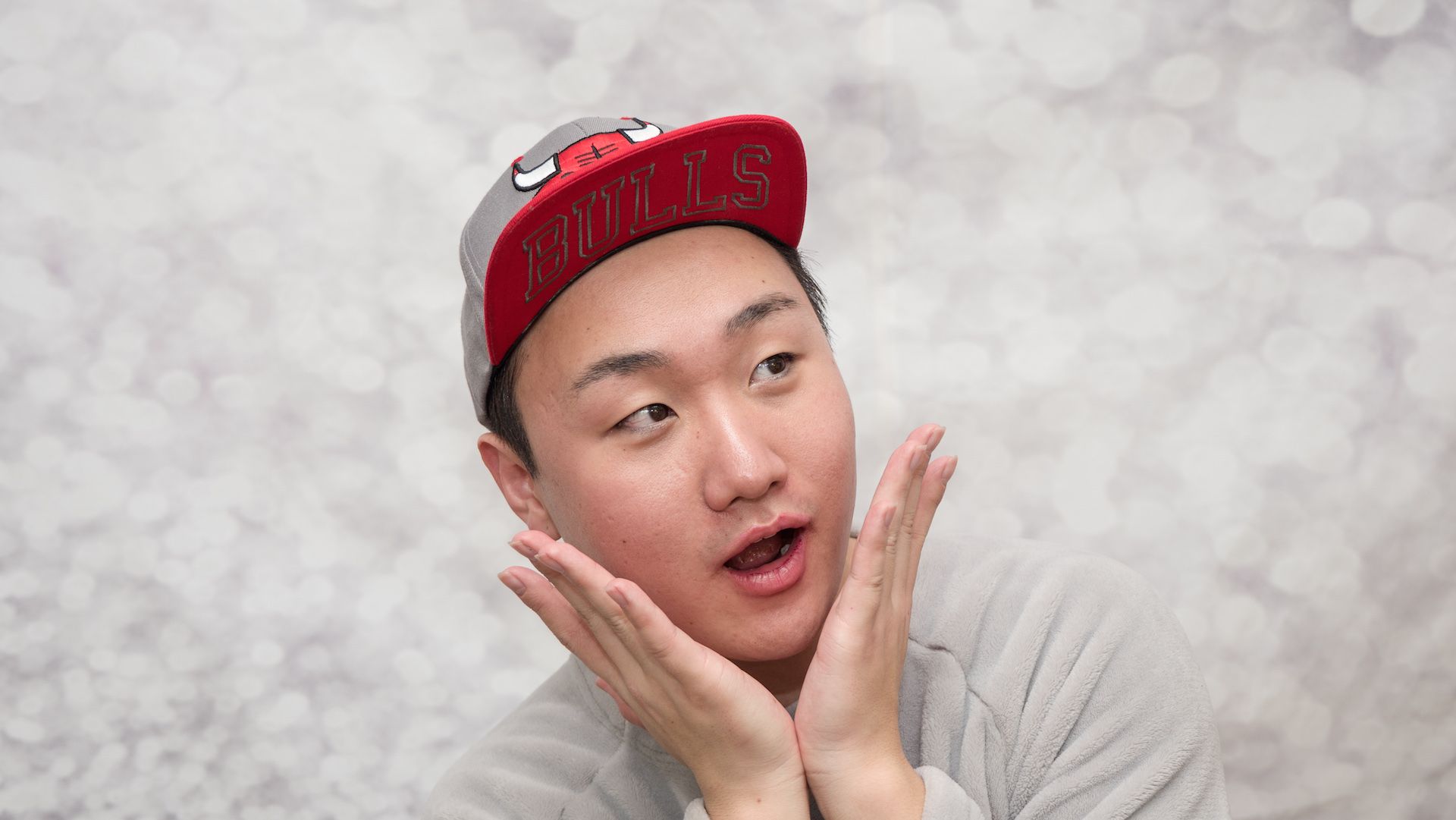 "Okay, so drink lots of water. Stay hydrated. But I'm human and I also drink soju. It is my name. Other than that I feel a good tip I've learned is to change your pillow case often. I will put a towel on top and constantly change it. It's a good habit so your skin doesn't touch any bacteria or anything."
8 Ready for bed!