Whether you're sleeping next to a steaming Brooklyn radiator or with your humidifier on 100%, chances are your skin is still going to be loose leaf paper dry in the morning.
SEE ALSO: Can you practice Korean beauty without using Korean products?
What do you mean?! I moisturize with TEN STEPS before bed! You may be yelping at me right now, while nodding your head in frustration. While you may be doing an amazing job pampering your skin before bed, it's totally frustrating to wake without a glowing complexion.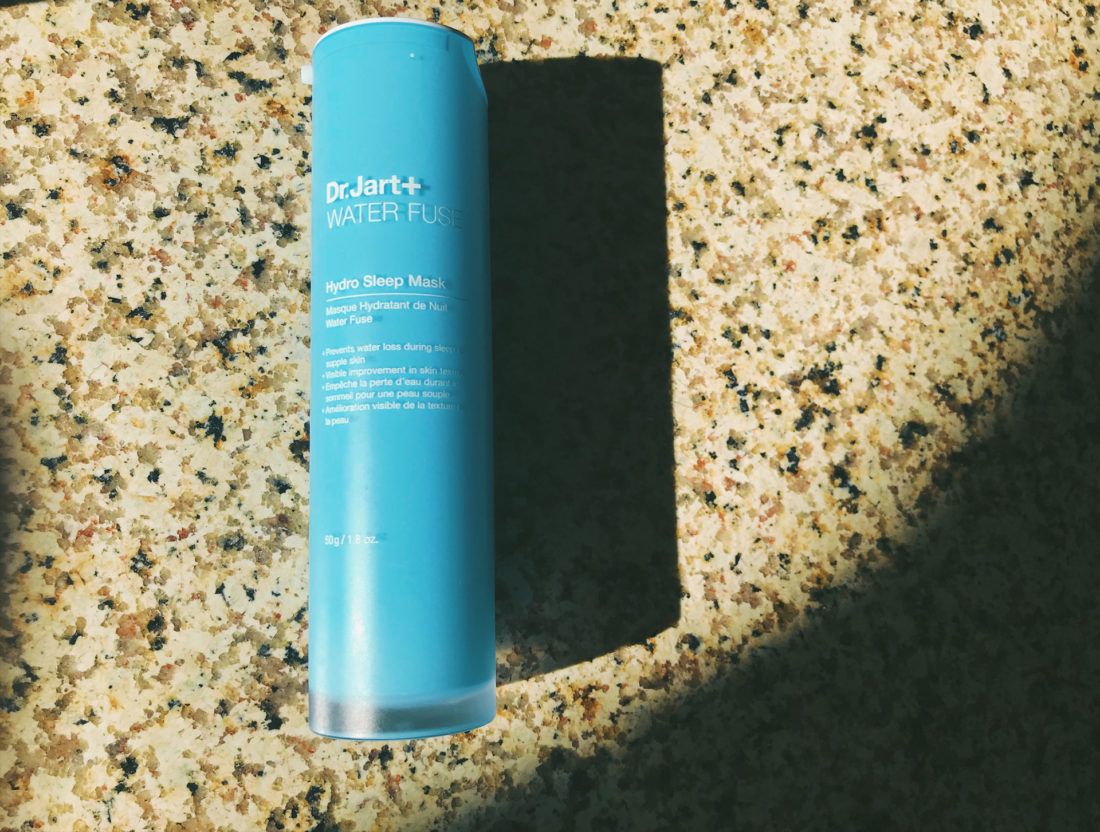 That's because your skin works on a cycle and at night, it's working on overdrive. While in the daytime, it's doing everything it can to protect you from any toxins, pollutants, allergens and bacteria from getting in, at night, it's recovering and repairing your skin from all that damage. It's also getting rid of dead skin cells and producing new ones. Since your skin is working so hard, it's no wonder it's absorbing products a lot faster. And if you're a fussy sleeper, or one who sleep on their stomachs, all of that product you slathered on your face is probably wiping onto your pillowcase.
Which is one reason why I've started using sleeping masks. I've tried many of them from Sephora, from Kbeauty e-commerce sites, and ones sent to me from my friends. But the one that's helped me seal moisture in is one from Dr. Jart+. It's called the Water Fuse Hydro Sleep Mask, and it's become a perfect solution for straying away dryness and creating more elasticity by morning. This particular one does a thorough job in locking in all of my products – the vitamins, nutrients and moisture – while I'm getting my Zzz's.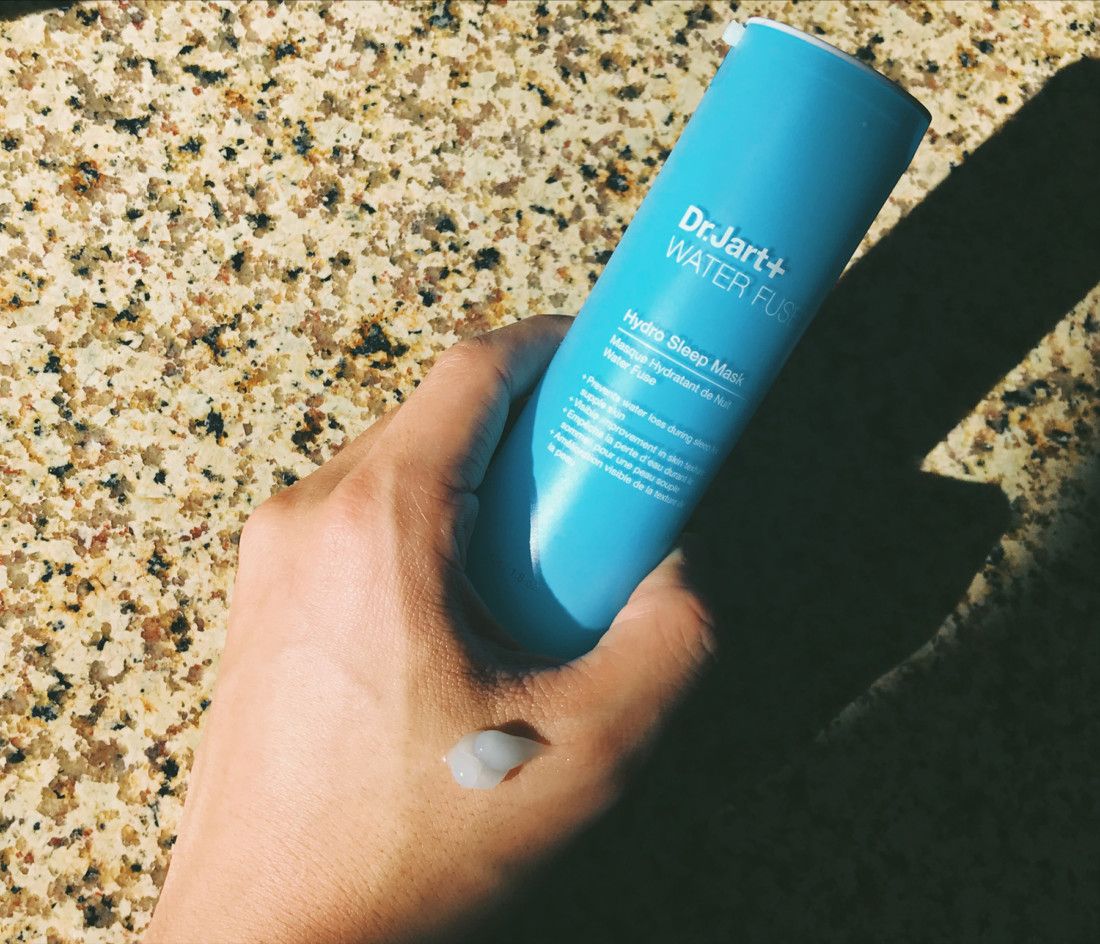 Ingredients
While this product contains many ingredients that nourish the skin, I'm more impressed by what it doesn't have. That's any sort of alcohol, which we know is a preservative and dries your skin, propylene glycol a "relatively safe" filler that causes skin irritation, sulfate, a foaming agent that strips your skin of oil, as well as parabens.
What it ~does~ contain or beautiful ingredients that soothe, like Belgium hot spring water, which has antibacterial benefits. A mix of aloe, leaf extracts and bark, moisturizes dry skin, while Himalayan salt helps with cell growth. Finally, I appreciate the addition of acacia peptide is an ingredient that firms your skin for added plump (it also prevents wrinkles!).
http://www.giphy.com/gifs/3oFzm9HyhBBciDlUl2
How to use:
After your nightly regimen, simply use this as a last step. In the morning, rise with warm water.
The fragrance is mild, almost citrusy with a few sweet top notes, totally soothing for bedtime. The texture is gel-like and thick, but seeps into your pores like water. It's free of feeling oily or sticky, which I always appreciate, and makes me look supple AF before bed. If you're looking for nighttime selfies to get you that extra dew, this is the one product that will do it for you.
While testing this for the past few months, I've realized my skin has even-toned, feels supple and in the morning my complexion always looks bright and dare I say, beautiful. Brooklyn radiators be damned, my skin looks like it's ready for summer!
BUY Dr. Jart+ Water Fuse here
, for $36.
TLDR;
-Is free of parabens, sulfates, phthalates
-Locks in moisture throughout the night
-Is your last step in protecting your skin while you snooze
-Gel-like, smooth and is non-sticky