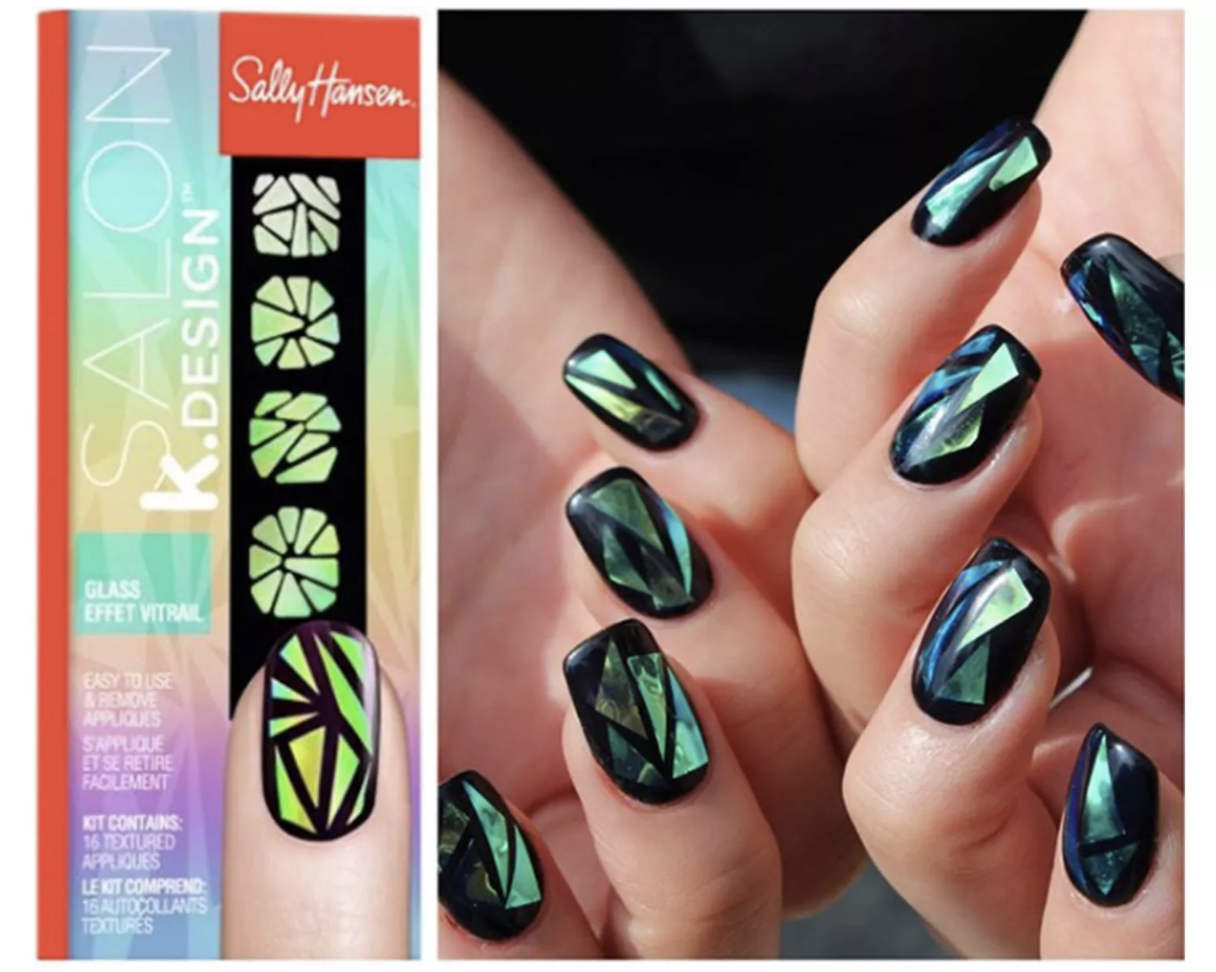 It was August 2017 when the nail artist Unistella aka Eunkyung Park, received a curious DM.
It was from the mega-American nail care brand, Sally Hansen, owned by Coty, Inc. They were inquiring about a possible collaboration. The ask made total sense. After all, Eunkyung and her Seoul-based Unistella nail salon, was quickly becoming the most influential social media handle for nails on Instagram. With her unique styles like the "shattered glass nail" and "wire nail" trend, the artist's creations were setting trends with publications like Vogue, CR Fashion Book, Glamour aka everyone and their mothers reporting on it.
Full disclaimer, Very Good Light also wrote about Unistella and Eunkyung's "tattoo nail" trend when we visited her back in October of 2017.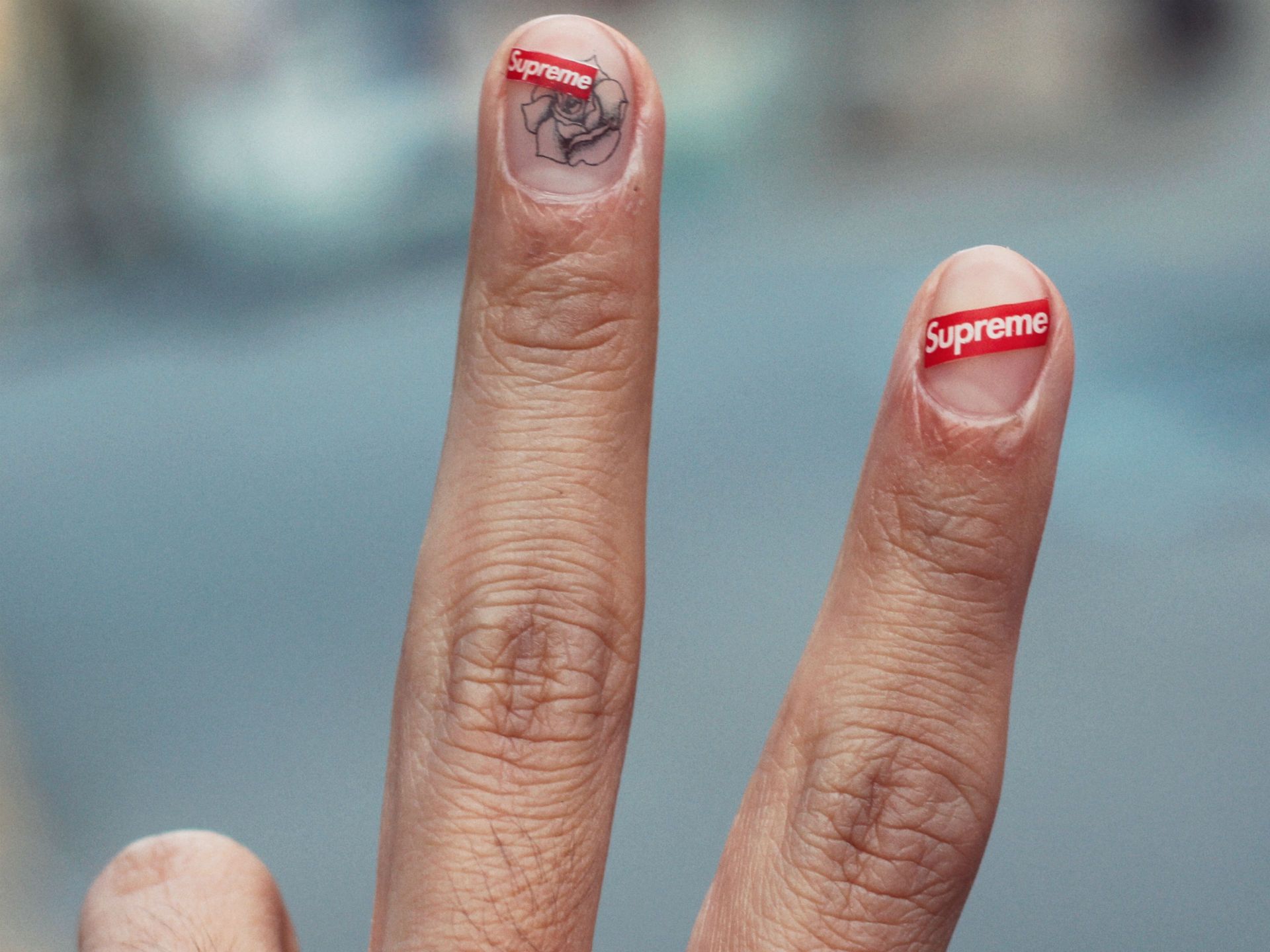 From Sally Hansen's point of view, it was an opportune moment to seize. The brand was getting stale and needed some fresh ideas and creativity. Korean beauty was reaching fever pitch so this was the perfect time to capitalize on the moment. They figured by aligning themselves with Instagram's hottest international nail artist Sally Hansen would not only receive the social cache they needed but it'd certainly translate to sales.
But according to Eunkyung, after the initial emails, Sally Hansen went radio silent.
"They told me they were on vacation and would contact me the next week," she tells Very Good Light, exclusively. "But they never did."
It would be a full six months later when Eunkyung would receive another email from Sally Hansen. This time, not to offer a potential collaboration, but to explain why the brand created its own curiously similar"K-Beauty" inspired nails. On its own Instagram page, the brand describes the designs as a "limited-edition collection" that "captures the style and essence of Korean Beauty, which has garnered over 1M posts on Instagram under #KBeauty."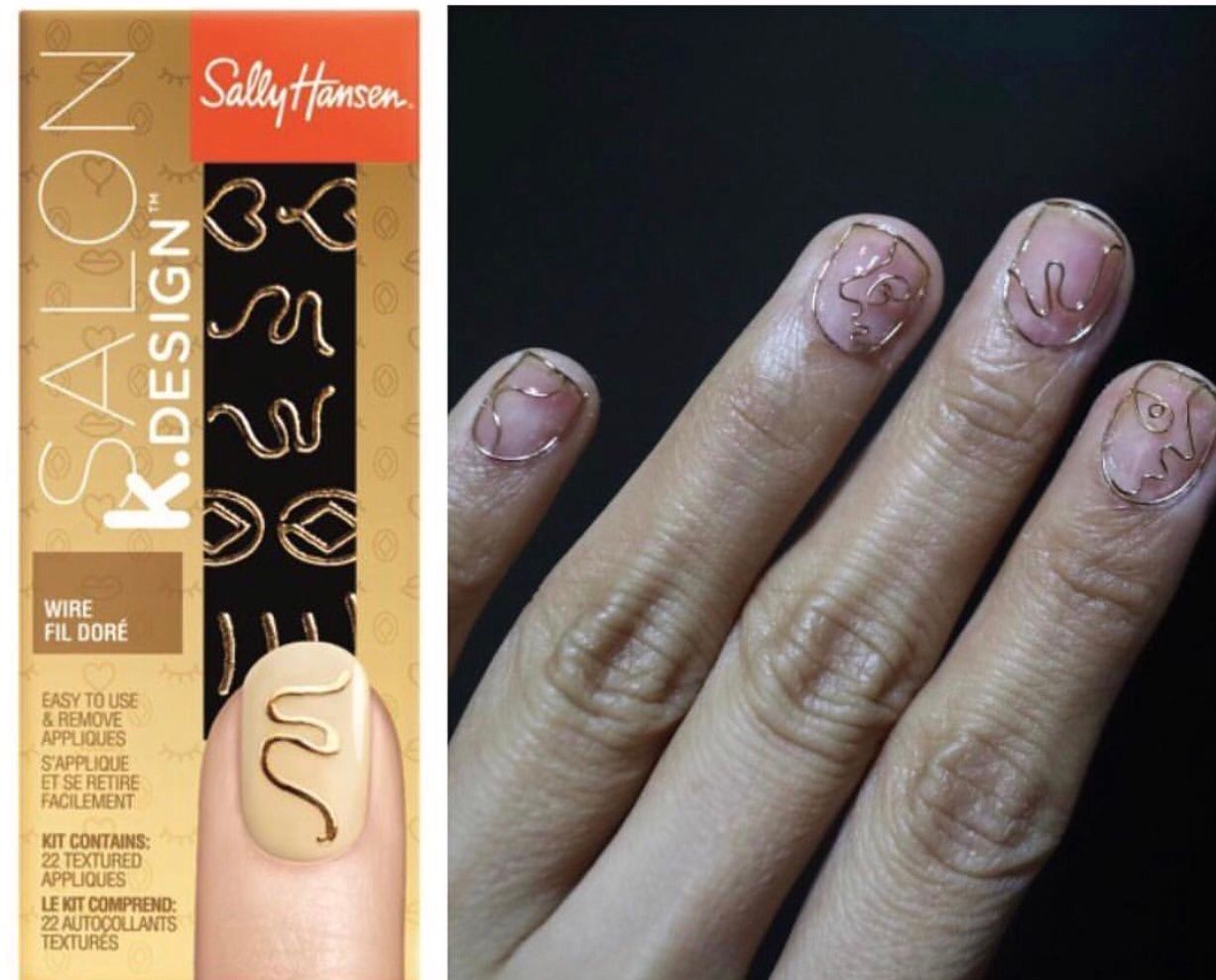 The story was first reported on Racked by Cheryl Wischhover last week.
Eunkyung says she only discovered this after being notified all over social media.
"I was really shocked when I found out from my followers," she tells Very Good Light. "I was in disbelief. More so, very upset that a brand could get away with copying my designs."
Eunkyung tells us she reached out to Sally Hansen for an explanation to receive this from the brand: "We admire your incredible talent and hope that we can stay in touch. The offer remains open to have a phone call; or in the coming months, should you come to the US, for you to come to our offices and have a meeting about what a future partnership could look like.
"We've put together a full year calendar of trend effects which started with Chrome in the summer, followed by 3D nails, then K-Beauty and many more exciting to come (see a link https://www.instagram.com/p/BghHWX1Db8D/?taken-by=sally_hansen). I believe we shared many of these ideas with you during our call. As for the K-Beauty designs, they were inspired by buzz in social and trade media along with the many trend reports we subscribe to highlighting trends."
After receiving that email, Eunkyung said she had no response.
When Very Good Light reached out to Coty, Inc., the brand provided us with this:
"Recently, we launched a K-Beauty Design Kit, a trend-driven product we're proud of and one that has been in the making for quite some time. Any time we develop a new product, we look for emerging trends and at many sources. We consult third-party trend forecasts, work with internal and external creative teams, seek the advice of suppliers, and employ extensive social listening methodologies. As a top nail design influencer, Eun Kyung was certainly an inspiration, as she is for the entire nail art world. But she was not the only, nor the first, source of excitement around these trends that have more than 125,000 references on Instagram alone, with posts dating as far back as 2012. We admire Eun Kyung's talent and are sorry if she feels anything less than our admiration for her work."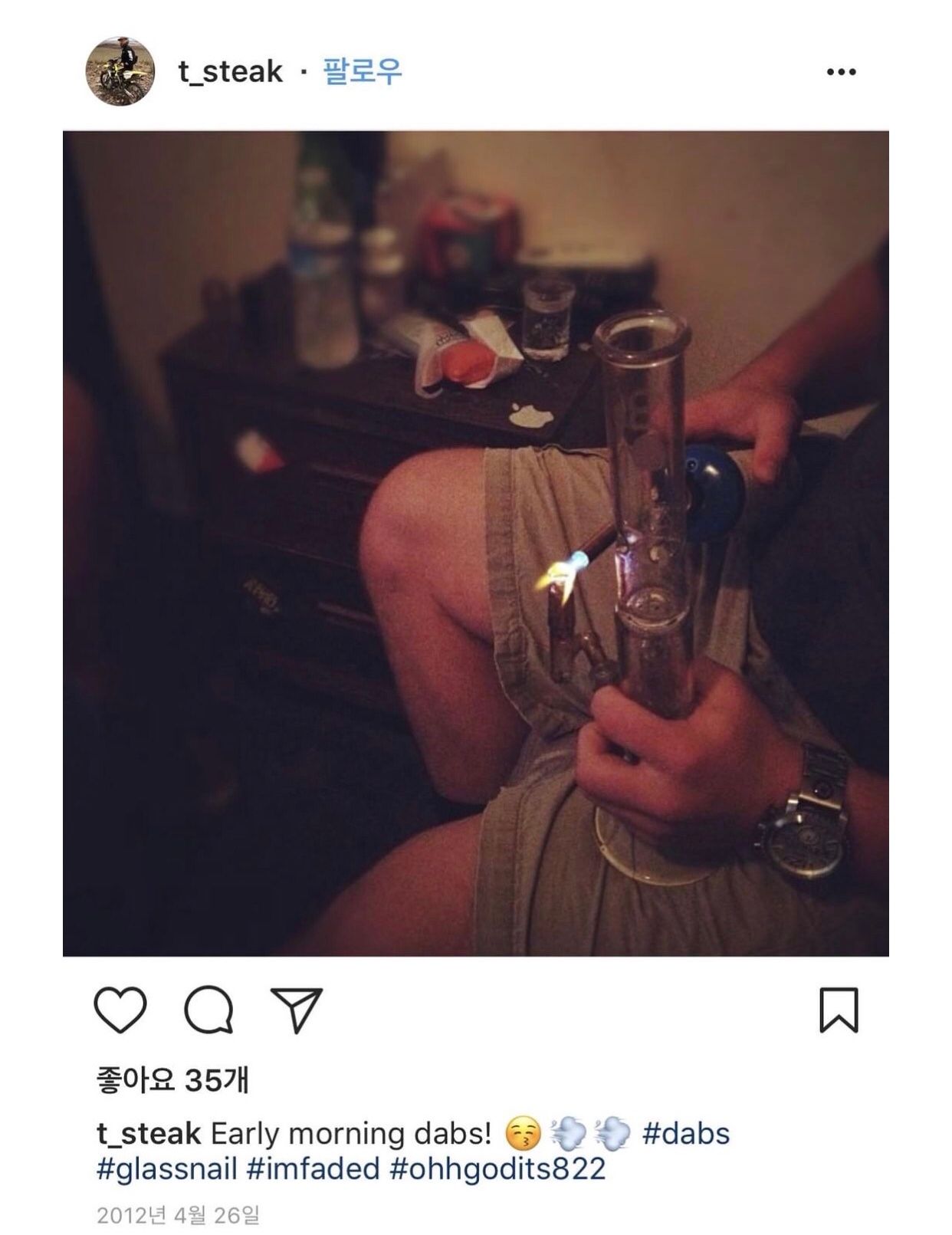 The brand's official statement is believable in many aspects. Sure, many conglomerates use and depend on third-party trend forecasters to provide them with what's up-and-coming. And yes, internal and external creative teams do, indeed, put in their expertise. But Sally Hansen's statement of "125,000 references as far back as 2012" is misleading if not far from the truth. Indeed, there are more than 128,000 hashtagged photos on Instagram for #glassnail. But when you go back to 2012, what you discover are photos of miscellaneous photos like this bong photo from a user called @t_steak. "Early morning dabs!" it says, with the #glassnail hashtag attached.
It appears that Sally Hansen was very much inspired solely by Unistella's designs, even admitting so in their official statement. We reached out to Susan Scafidi, an attorney and the academic director of the Fashion Law Institute at Fordham University, to see what is and isn't kosher. According to her, Unistella has two potential types of legal claim, copyright and trade dress, which is subset of trademark law.
"A copyright claim would essentially argue that the nail designs are miniature paintings, with enough originality to be protected," she tells us. "A trade dress claim would state that certain nail designs, like the 'broken glass' style –original or not, simple or not – are so closely associated with Unistella that consumers make a mental connection with the brand when they see the design.  In other words, Unistella could argue that the 'broken glass' design is one of her trademarks."
Prof. Scafidi goes on to elaborate that Sally Hansen could then counter that the designs are too simple or too common to be protected by copyright, or that consumers wouldn't associate the designs with Unistella.
"Sally Hansen labeling their products 'K-design,' however, is a deliberate reference to the designs' Korean origins," she says.  "The 'K' callout is a telltale fingerprint, implying that SH is well aware of the nail designs' recognition among consumers and seeks to trade on the cachet of the original. If the SH release was timed to Seoul Fashion Week, the tell is even stronger."
In the end, the first line of defense in 2018 is utilizing social media to shame brands into doing the right thing, she tells us. "Unistella and other artists' most immediate line of defense is social media, especially if nail art fans remain prepared to give a well-designed finger to corporate copyists," she says. "Legal defenses operate in analog time, but copyright and trademark registrations are also a crucial tool to counter future copying."Which is exactly what's been working in Unistella's favor. Since Sally Hansen dropped its "K-beauty" inspired stickers, users on social media have been very vocal about how unfair it all seems."How can you stand for feminism and originality when you can't even give a simple apology to a self-made nail artist when you are clearly in the wrong," one user named @polishedbyhailey wrote on one of Sally Hansen's Instagram posts."Still waiting on @sally_hansen to apologize and give proper credit to @nail_unistella as the original artist and creator of your 'k.designs' #boycottsallyhansen" says @kokirikesaliThen, there are major Instagram influencers themselves who have been using their followings to cause more awareness on the matter. Model and social media influencer Irene Kim posted the below:
Sarah Lee, the co-founder of Glow Recipe replied with the below:
And Charlotte Cho, co-founder of Soko Glam as well:
The social media outcry has become so loud, Target has recently become a, well, target.
The national retailer has been carrying the brand in-stores and online leading Instagram users to be extremely vocal with their disapproval. Users have asked that Target remove Sally Hansen's "K-design" inspired nails from their stores and online. And it seems like it's worked. As of Monday, Target's online page for Sally Hansen's "K-design" line has been taken down. In an age of social media, users, fans, consumers are taking power into their own hands. It's important to keep doing so. This is just one example of how an outpour of outrage can spark change in the right direction.