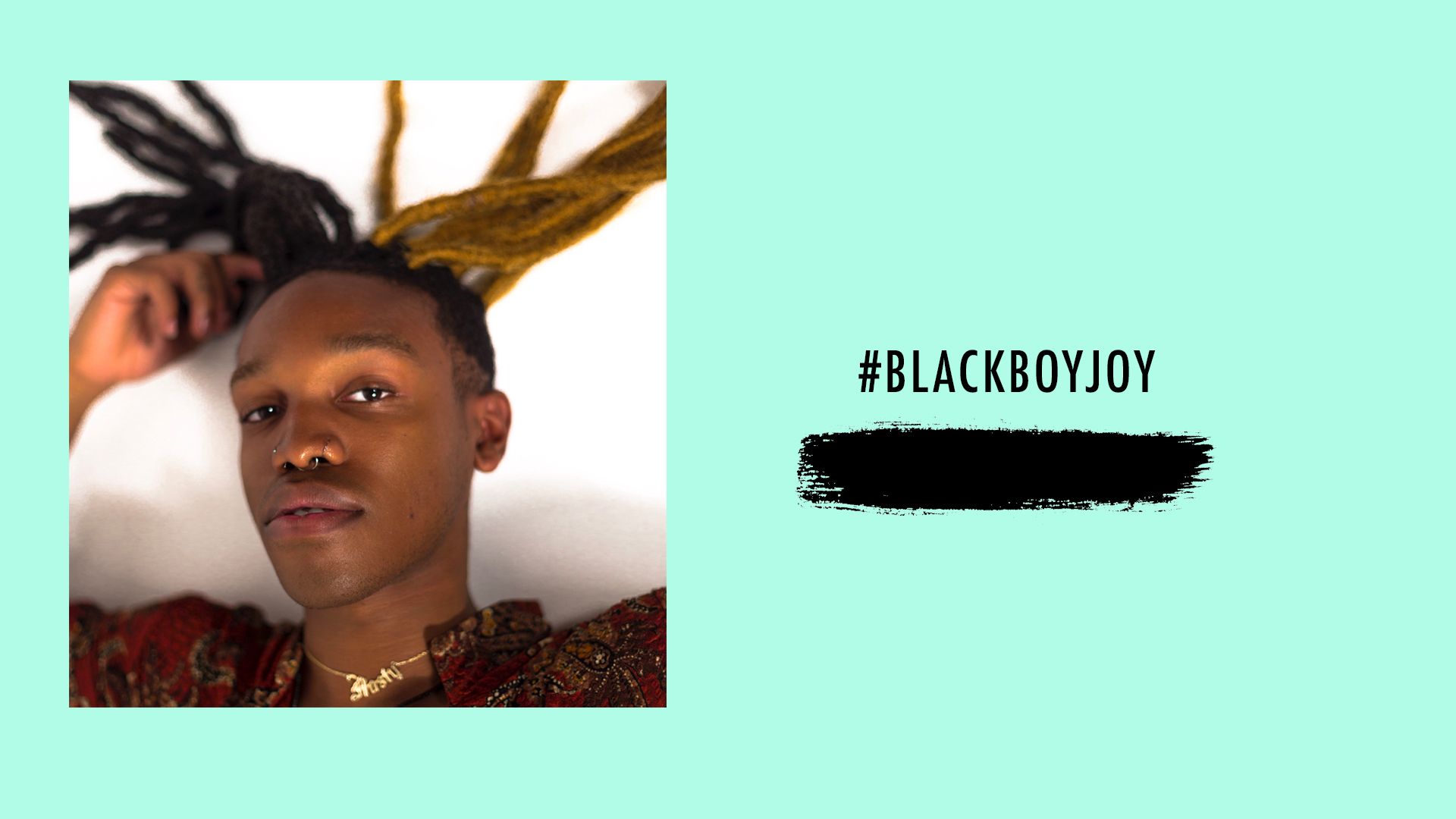 It's been two years since #blackboyjoy made its way on Twitter.
The hashtag, which Chance the Rapper made bigger at the 2016 VMAs, is about celebrating black men and positive portrayals of them. It's one that's ever-needed as the political climate in America continues to be as divisive as ever.
SEE ALSO: Young, black and living in Trump's America
After all, there's still so much adversity black men still face. Police brutality is still at an all time high with black men brutally murdered; the aftermath of Charlottesville triggers questions of if Americans have devalued racism; then, there's a president who calls African nations "shitholes," perpetuating hate and promoting xenophobia.
But through it all, at the tail-end of Black History Month, there's still plenty to celebrate. Thanks to Black Panther, there's been a reckoning at the box office that Hollywood can no longer ignore, while on television, we're bearing witness to honest, emotive portrayals of black fatherhood on award-winning shows like Black-ish and This Is Us. Just a few weeks ago, Kehinde Wiley unveiled his groundbreaking portrait of President Barack Obama in a double dose of joy. And, in the fashion and beauty worlds, visionaries and entrepreneurs like newly minted British Vogue EIC Edward Enninful, Shea Moisture CEO Richelieu Dennis and Off White's Virgil Abloh  are showing us that revolution comes in many forms.
Over the past two years since the hashtag became a much needed respite, we revisit it to see what's changed, what's new, and how black men are celebrating themselves through it all. Here's what they told us.
1 Anthony Mahon, Burlington, VT, Student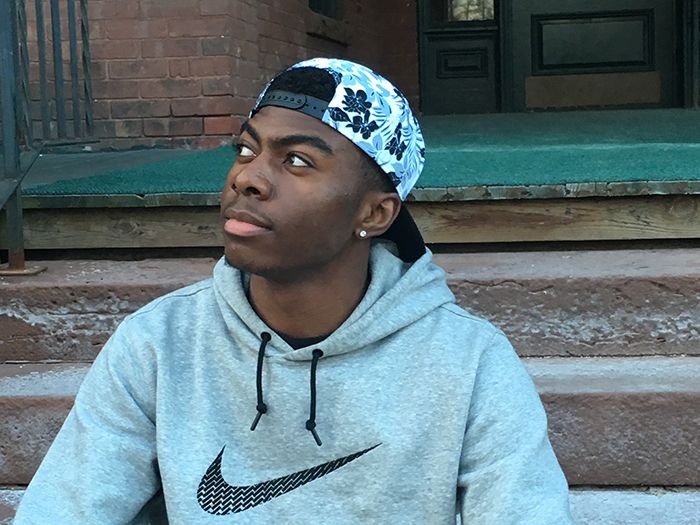 Black Boy Joy to me is when people – not just of color – stand up against injustices in a community. Today, public figures like Lebron James are unfairly criticized for speaking out about the political climate. People try to downplay the significance of movies like Black Panther because they like to pretend we live in a post-racist world that doesn't require a movie with a predominantly black cast, directors or staff in general. However, there are allies to the black community that actively try to understand our perspectives and know that when injustice is seen, it's not just black people trying to cry wolf."
Movies like Black Panther make me hopeful because of its influence for generations of people. We need fairer representation in the media. We need fairer representation in general. The more we speak with and for each other, the more change we can create.
2 Ziggy Mack-Johnson, Brooklyn, NY, influencer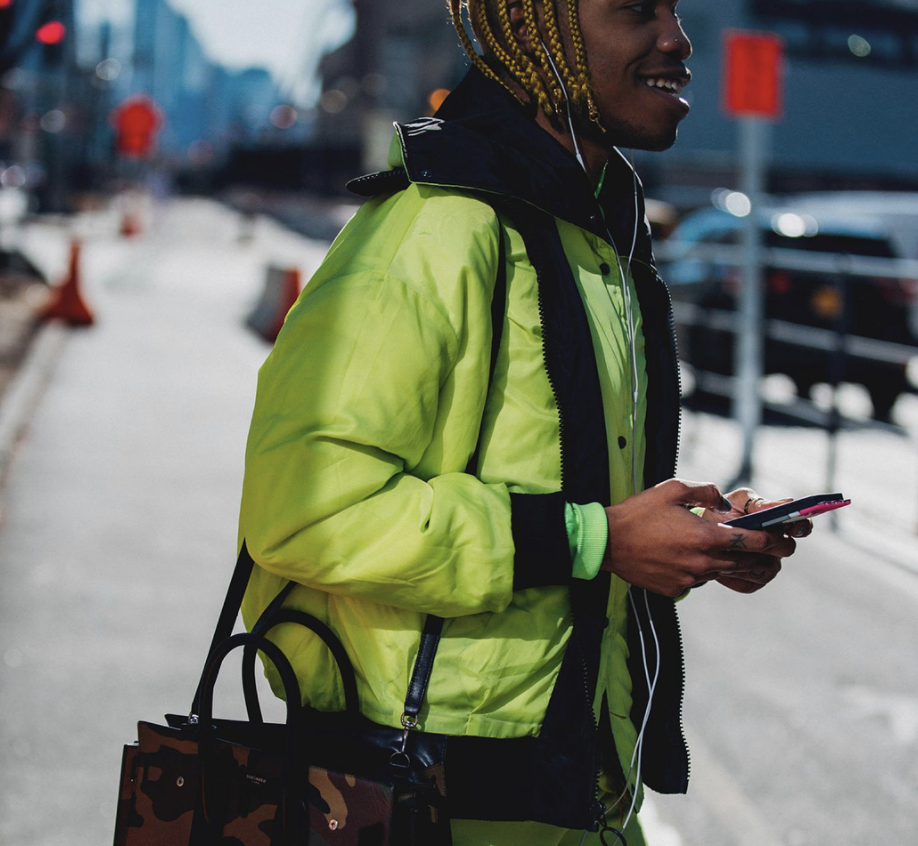 What makes me proud is the history that has paved a path for me to truly be who I am and what makes me hopeful is that my generation can continue making history and I myself have the capability of making history.
Last year was probably my most memorable year, it was the year I truly became an adult. I was blessed enough to work for publications and apps but it was the deciding year fro what i wanted to do with my life. After all of the experiences from being lifted up, let down, opening doors, closing doors, I decided I would benefit most from working for myself.
Working for different companies was not the problem for me but it was more so everything that happened in the background. In this industry, you find yourself working with people who don't have the same mindset as you which is totally ok and normal but it becomes uncomfortable when you find your talents not being used to the best of its abilities or even being stunted.
So for me to grow and completely be myself, I had to put myself in a position where I ultimately make the decisions, along with my two managers. This was such a huge step for me because working for yourself doesn't guarantee you the money you are promised from other companies. But i was confident enough in my work and myself that I took that step and today I can honestly say I am happy!
3 Trey Campbell, Los Angeles, singer/songwriter/model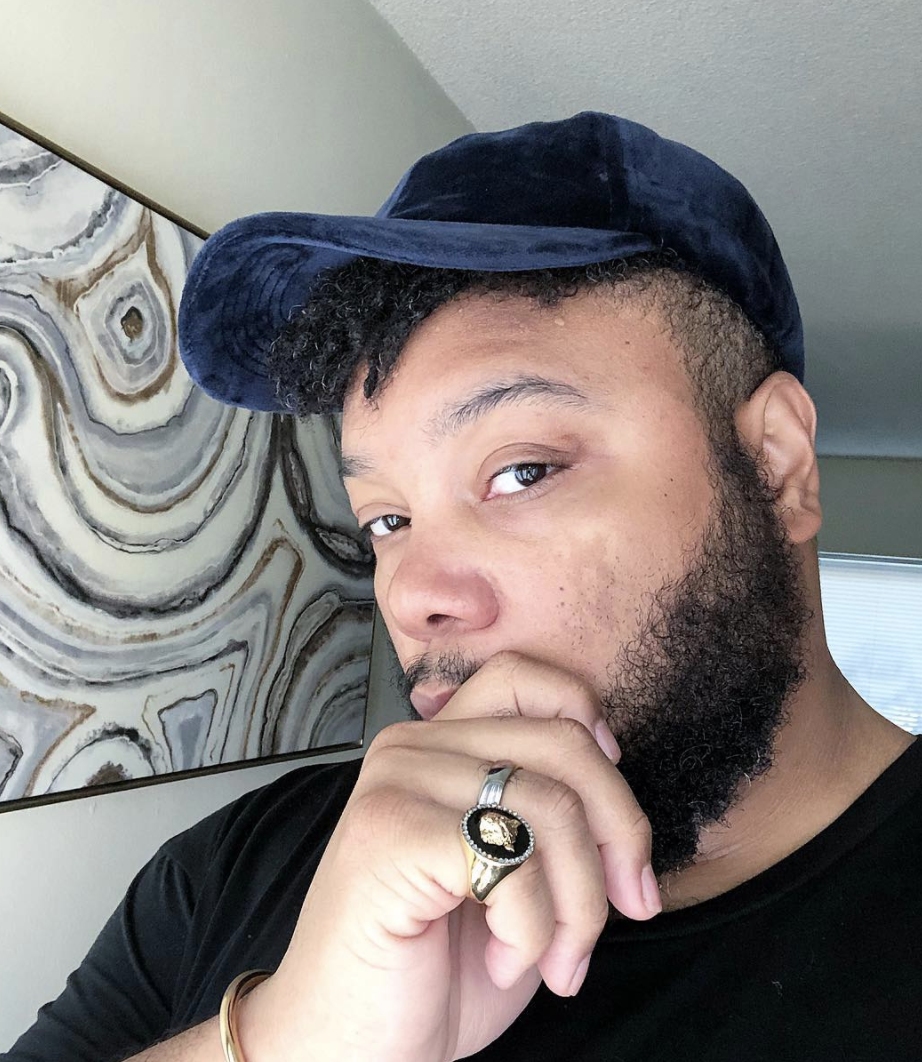 Recently, I was a part of ASOS' very first NYFW presentation. I had the honor of representing ASOS plus range. I was incredibly nervous, as I've never modeled before but I knew that this moment was bigger than me. This moment was for all the people, like myself, that have been underrepresented because they don't fit into the smaller size standards. For me, Black Boy Joy is about not only owning those attributes that make you unique but also celebrating them. I'm so blessed that I was able to celebrate my size on such a large platform. I hope that by doing this I inspire more people to love and celebrate their uniqueness.
4 Cameron Bethany, Memphis, singer/songwriter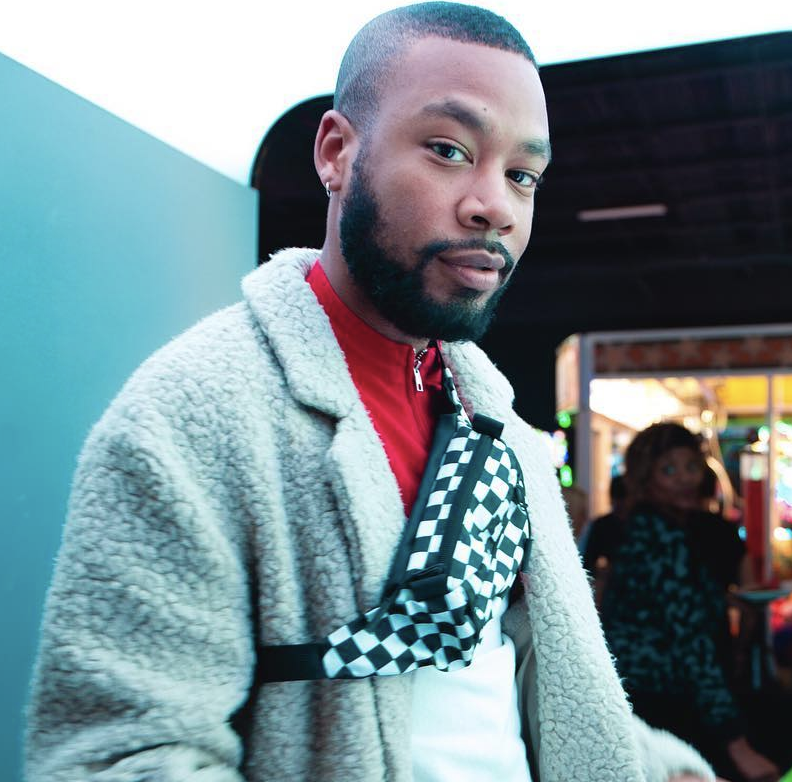 #Blackboyjoy to me means freedom. In every sense of the word. It makes me want put my middle finger up to societal norms that keep us from submitting to who we really are. Black Boy Joy is a happiness that is exclusive to black men who are consciously, and intentionally taking control and doing what we love.
I'm immediately reminded of the night of my 1st album release show. So much heart and soul went into making the experience unforgettable, and then, the power went out three times. I'll admit I was frustrated, but I didn't let that stop the original goal of the night- to be heard, and felt.
Although the sound, lights, and effects were stripped away, I just couldn't stop singing. I was so full of emotion just thinking about the life-sized giants that I had been battling for years, and how I'd finally conquered them. The crowd saw me fight through the technical difficulties, and they connected even more. The happiness I felt was so apparent, they couldn't help but feel it too. I couldn't help but cry.
THAT'S #BlackBoyjoy to me. It's thriving in a vulnerable, and hopeful place when hope isn't obvious. It's finding your own reasons to smile out loud when your circumstances try to keep you down. It's something that can't be given, or taken away by happenstance.
5 Dui Jarrod, Brooklyn, filmmaker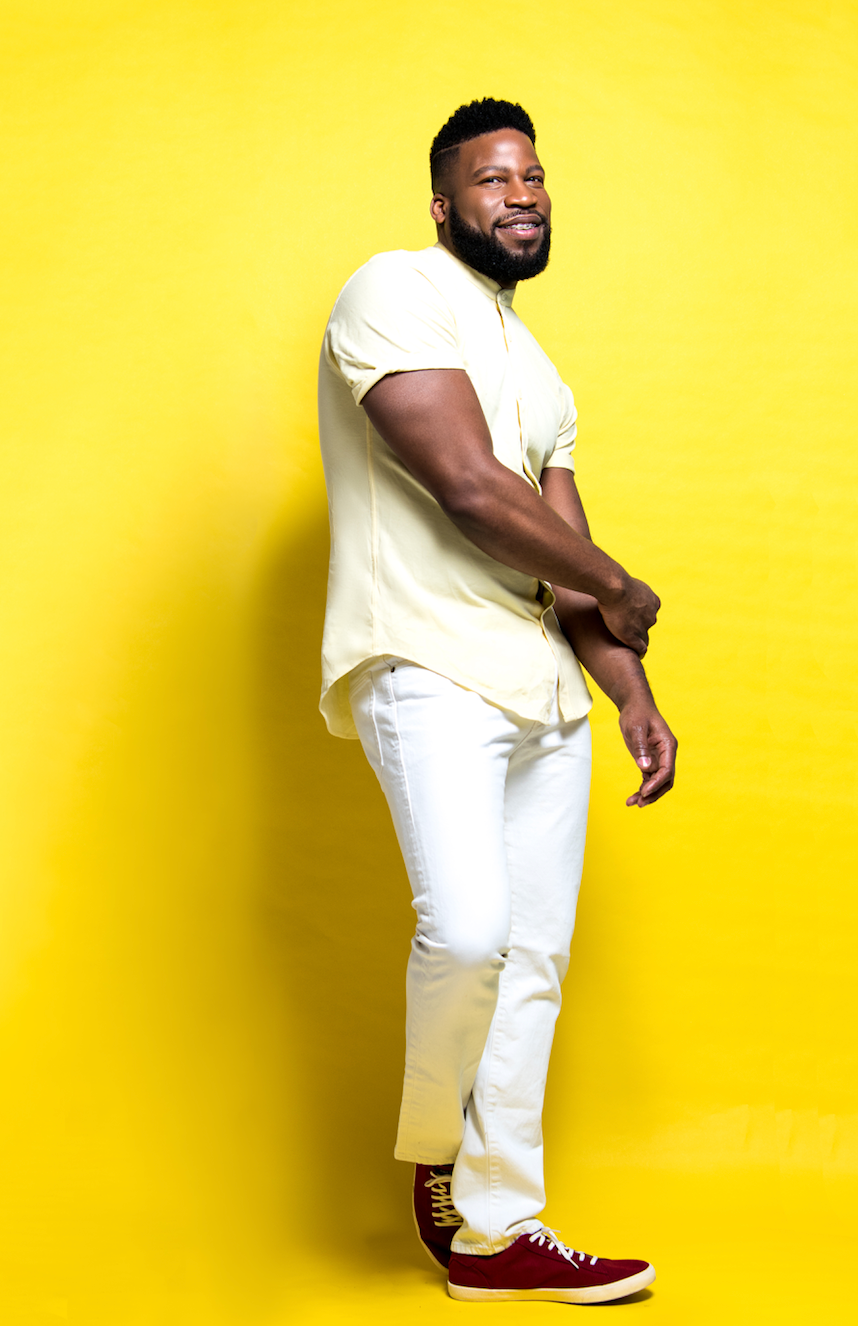 Black boy joy is a beautiful thing.
It's an expression of vulnerability and comfort in the absence of our rage.
My life has been a delicate balance of finding safe spaces to experience this euphoria, while dodging micro-aggressions, complicit denials, and bullshit.
The last time I truly felt it was at the BET premiere of my series "Brooklyn. Blue. Sky." I can't express the gratefulness of creating something from my heart and it to be picked up and supported on such a platform.
6 Kelvin Davis, Columbia, SC, fashion influencer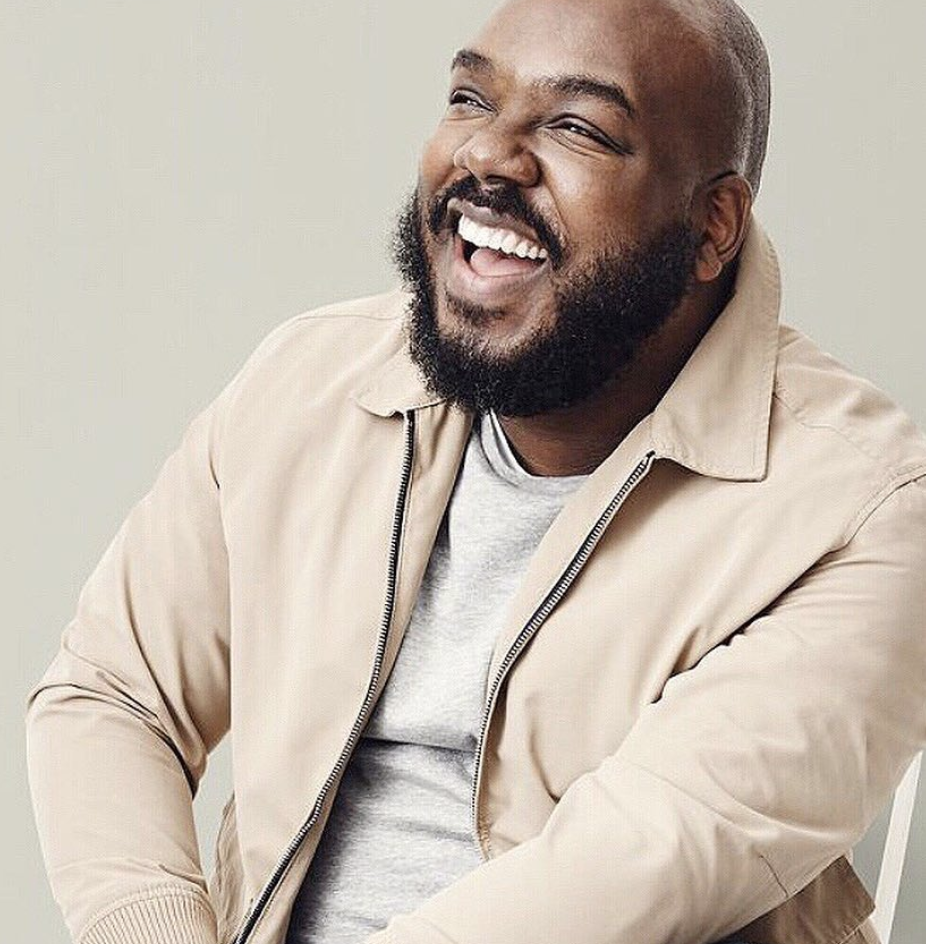 My truth: Honestly for me, this has been the first time in my 30 years of life that I have felt 100% unapologetic black boy joy! I personally feel great about being a black man more than I ever have before.
With representation like the black panther, making a name for my self in modeling industry has truly changed my insight on the way I was viewed by society. I know racism still exists and it will never go away. But having it at the forefront of the conversation has helped people see us in a more positive light.
Because we aren't thugs, criminals or any negative stereotype. We are human, we are fathers, uncles, brothers, husbands, educators, influencers and game changers. We are so much more than what meets the eye. For me I feel as though this is the first time I've felt that from others in my life as well. That's what gives me black boy joy! The right and the ability to be who I am unapologetically while not being judged by the color of my skin but by the content of my character.
Edited by Arienne-Thompson Plourde