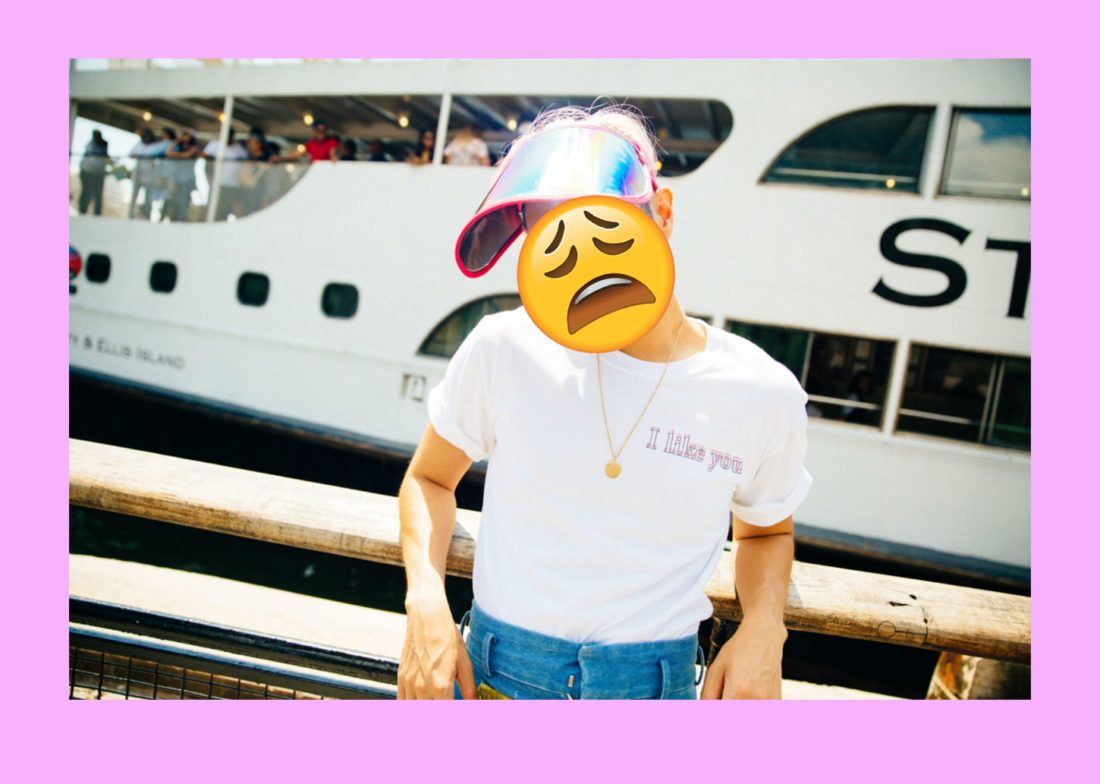 Influencer.
At least that's what your new agent calls you when she submits your Instagram profile to this clothing company looking to collaborate. The deal is inked: $5,000 to post a photo wearing their jeans.
The jeans arrive and you're ecstatic! After two years of building an audience, you're finally getting sponsored! You pull on the jeans and snap a selfie, opening your mouth wide enough to mimic a natural smile but not large enough to puff out your face. Facetune. Filter. Post. Watch. Read.
The likes and comments stream in immediately, but lately they've been trending down.
"Curse that new algorithm!" you mutter under your breath as you switch to Instagram stories.
"Hey guys, I miss you!" you croon with a smile, "Just posted a new pic – go and comment a heart emoji so I know you're from the Insta-fam!"
That should do it. You promised at least 50,000 impressions and you need to deliver.
Emoji hearts fill your screen as you scroll down.
And down.
And down.
Searching for a single meaningful comment.
Ping! A new e-mail.
"You're invited to an industry party!"
You ask for the guestlist and it arrives posthaste  – a column of names on the left and numbers on the right. Numbers of followers. You breathe a sigh of relief. You won't be the most-followed person in the room, so it's not beneath you to attend. But you won't be the least-followed, so people will still know who you are. The party has a hashtag, so you pop over to Twitter.
The trending news catches your eye: Congress is about to pass a new controversial bill. You want to tweet your opinion, but you stop. "Better not," you think and sigh, "I need to stay in my lane otherwise I'll get roasted." Instead, you tweet about how happy you are to finally be "verified" on Twitter. It's a big achievement!
I see your tweet – I've just landed on your profile. I've never heard of you but you've got that blue check mark, so I scroll down.
A selfie. A selfie. A selfie. A full-body photo of you stepping out of a red convertible, captioned "embrace your magic" with endless replies like "flawless" and "you're my favorite" from followers all over the world. I visit their Twitter profiles.
One is a young girl from Ohio who only tweets about makeup.
One is an elderly man holding a pride flag in his photo.
And if Twitter had enough characters, one would be me. And this would be my reply:
Dear Influencer,
Congratulations on all your success! I'm so glad you're "verified" because now you can reach so many more people! Just curious – what do you hope to achieve with your reach?
Did you know Puerto Rico is still without power? Because I noticed you've never tweeted about Hurricane Maria. Of course you don't have to mention every natural disaster, and I can certainly understand feeling disconnected because that's pretty far from where you live.
But you must care about net neutrality? I mean, anyone making money on the Internet should be talking about this, right? I get it – you'd alienate some of your fans on this volatile issue and maybe you're just not political or you don't know enough about it. But why not ask your followers for their opinions? You've worked hard to build a community – why not engage it?
I understand. You don't want to be a downer! That's not your brand! You're happy, inspirational.
But maybe you could "inspire" people to vote? Surely that's easy – just a tweet or a simple photo with an "I voted" sticker? Or anything you feel passionate about – animal adoption, cruelty-free makeup, recycling? What about encouraging your followers to read books, or even leading by example and tweeting out a book recommendation?
What about discussing literally anything besides yourself? I refuse to believe that you're so one-dimensional. I refuse to think that endless comments like "you're so hot" fill you with purpose. Give yourself permission to talk about things that actually matter. To start a discourse that's deeper, more meaningful – and not be afraid of differing opinions. I can't change thousands of minds in an instant. But you can. Because believe it or not, your influence can create change. You can make the world better – simply by speaking your mind.
You don't have to stand for everything, but stand for something.
Valentina Vee is a content director living in Los Angeles, creating videos across all sorts of screens. Her clients include Dell, Nike, L'Oreal, and Adobe. She's also one of Adobe's "20 Creatives to Watch in 2018." Follow her on Twitter @valentinavee