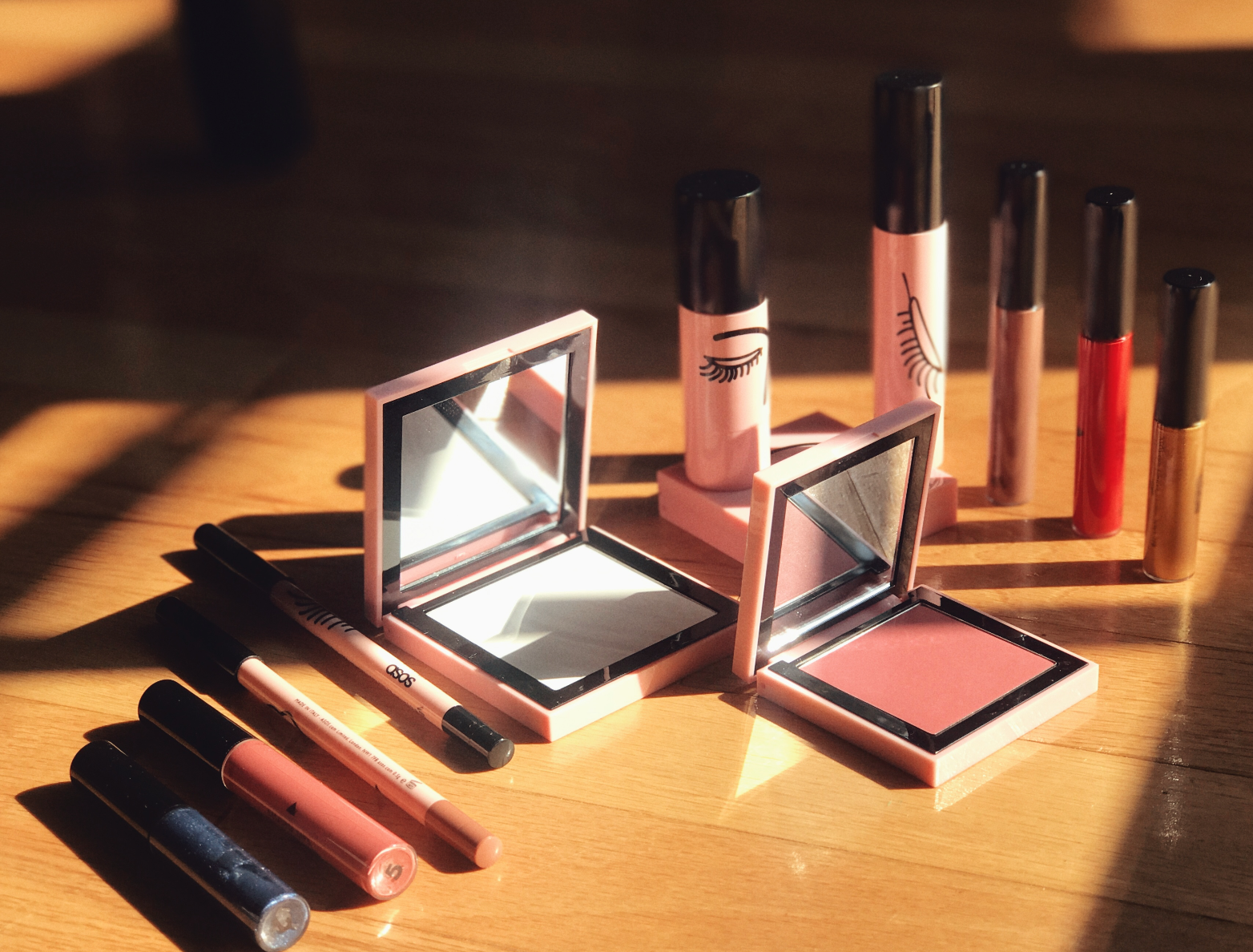 I've been completely obsessed with ASOS these days.
That's because I feel the retailer is doing everything in the most modern way in a very affordable manner. The UK e-tailer is one of the first brands to embrace inclusivity, not only stopping at ethnic backgrounds, but also body types. They're also leading the charge in the "plus-size" men's category, one that's been seriously neglected in the fashion market.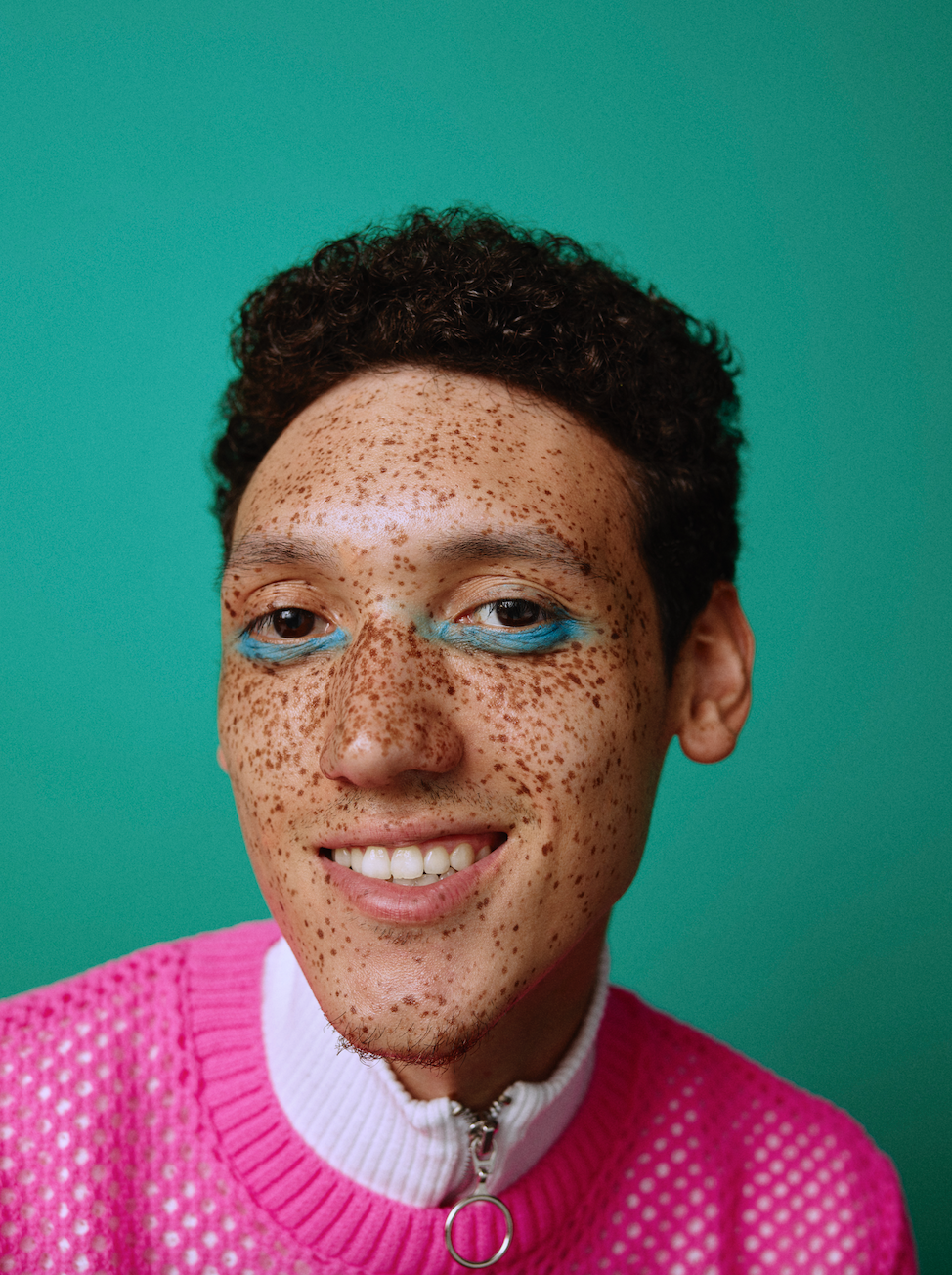 And now, the brand is pushing inclusivity even further with its message that makeup is for all. For the past few months, ASOS has been offering amazing beauty products in its men's section that isn't gender-specific at all. Meaning, you can find products like a NYX concealer on both the brand's men's and women's sections, lip tints, mascaras, and more. After all, a guy can rock an eye shadow or lip liner like no body's business.
SEE ALSO: How NOT to contour like Kim Kardashian
I personally found that to be a strong statement in and of itself, one that has a seriously powerful message for Gen Z. It sends a message that you can be who you want, explore how you will, and become your most powerful self without being confined to traditional standards. Kudos, ASOS, KUDOS!
What's most exciting is that ASOS is offering its own makeup brand starting Oct 2, called ASOS Makeup. That's right, ASOS just launched its first in-house beauty brand that comes in 46 pigmented liquid lips, lipsticks, highlighters, bronzers, eyeliners, lipliners, blushes and more.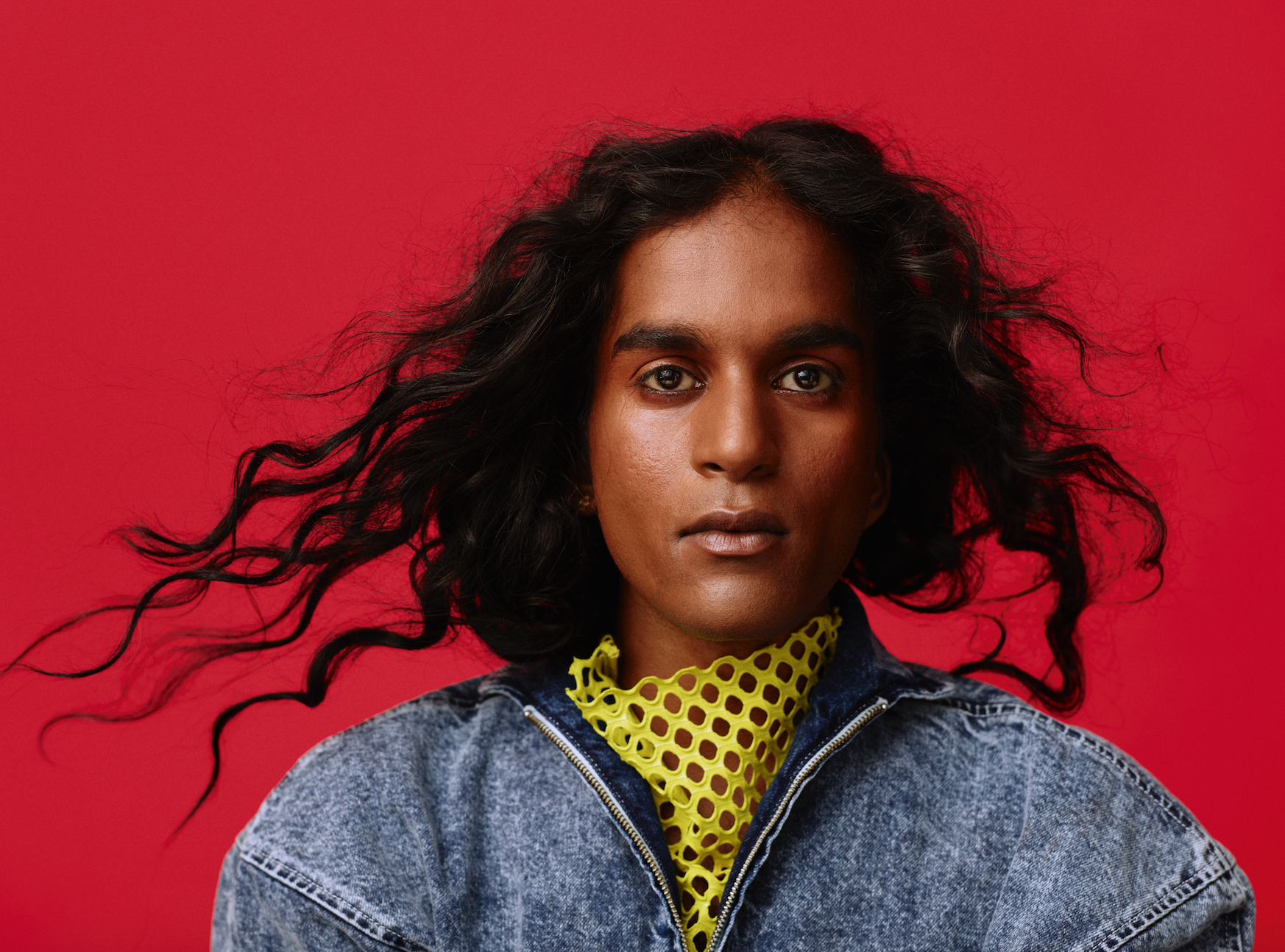 "At ASOS, we want to empower 20-somethings to confidently be themselves, however they choose to do so," the brand says. "We believe your face and body are a canvas, an adventure in individual self-expression, an opportunity to experiment and play."
With that, ASOS sent over a few key products for us to try. Here's what we thought:
Initial Thoughts
Every single product comes in millennial pink packaging. The products are super plastic-y and slick, definitely without a premium touch or feel. We get it, it's an affordable line and to get the prices so low, you have to cut costs somewhere. For packaging snobs this brand is not. That being said, it's also totally Instagrammable aka photogenic. It will brighten up any of your iPhone shots or any bathroom selfies. Go forth! Take many, many beautiful pictures!
Highlighter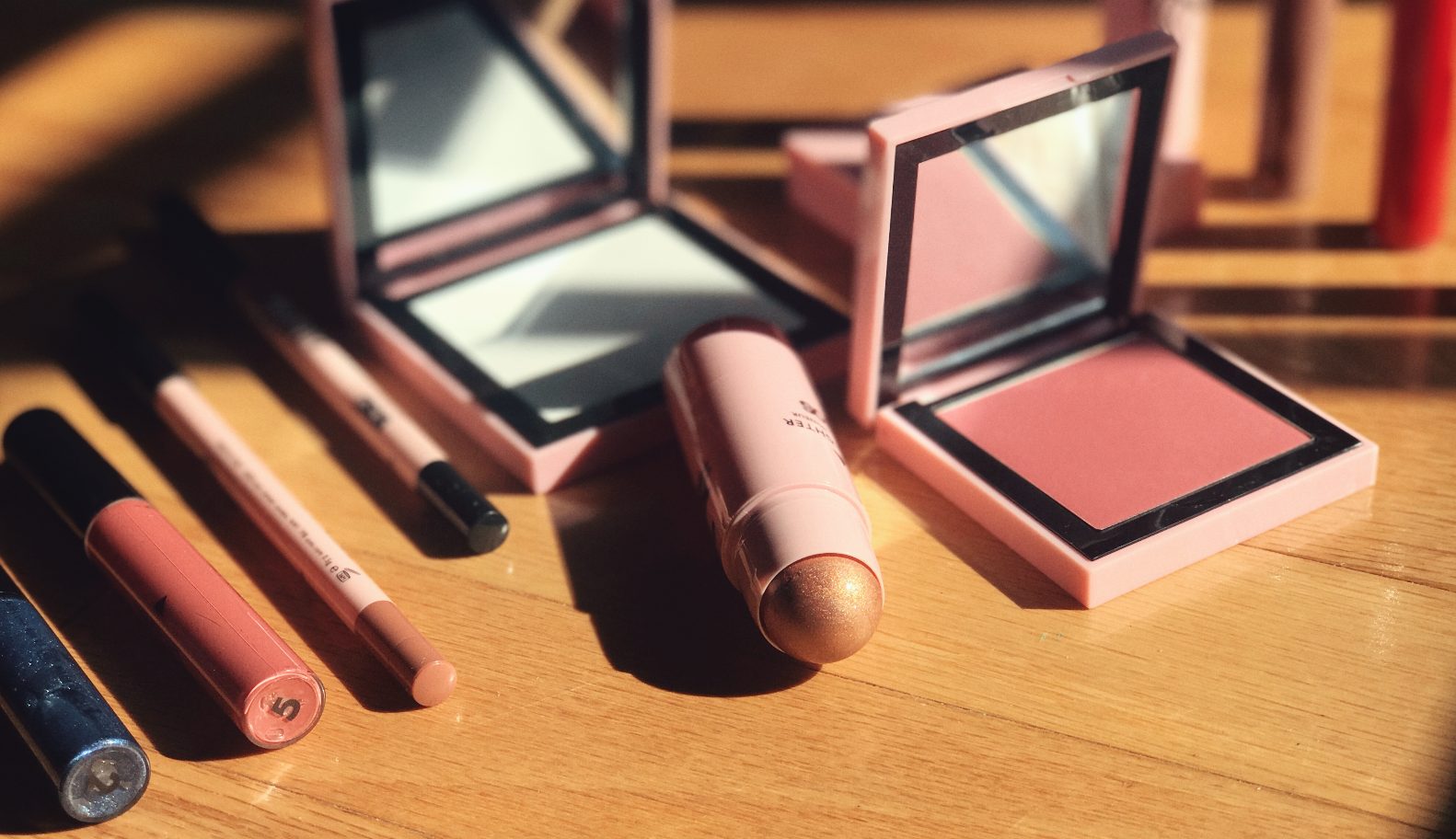 I'm here for highlighters, especially anything that looks natural and gives me that dewy glow. My go-tos at the moment are Glossier's Haloscope or Fenty's Trophy Wife (the latter which, lol is not natural AT ALL). ASOS's own version, the Chubby Highlighter Stick, $14.50, comes in two shades: a bronze and a silver.
WARNING: It's totally~ glittery. If you're not into that glitter look and want something more natural, this is NOT FOR YOU. REPEAT: If you hate glitter aka hate fun, this is NOT FOR YOU. For everyone else, it's a solid highlighter that will get you that glow.
I have to say, though, the application was not seamless on top of foundation.  The feel is also very slick and oily and doesn't melt so easily into your skin. So if you're using this product, know that you'll want to blend on your palm or on a brush before blending on top of your other makeup.
Eyeliner and Mascara
The ASOS liquid pen eyeliner goes for $9.50, while the mascara is $13. For that price, it's just a little more expensive than drugstore brands like CoverGirl. The eyeliner goes on smoothly and does NOT erase unless you take a makeup wipe to it. I loved how resilient it was to any elements. I purposely yawned, I cried, I splashed water on my face, did a workout, slapped myself and nothing seemed to erase it. It was pretty incredible.
When it came to the mascara, I wasn't as enthused. For one, the applicator doesn't hold onto your lashes unless you already have beautifully long, luscious, camel-like hairs. Unfortunately, I do not and this did nothing for me. It did little to curl them and actually smudged on top of my monolid. No bueno. I'd pass on this one.
Blush and powder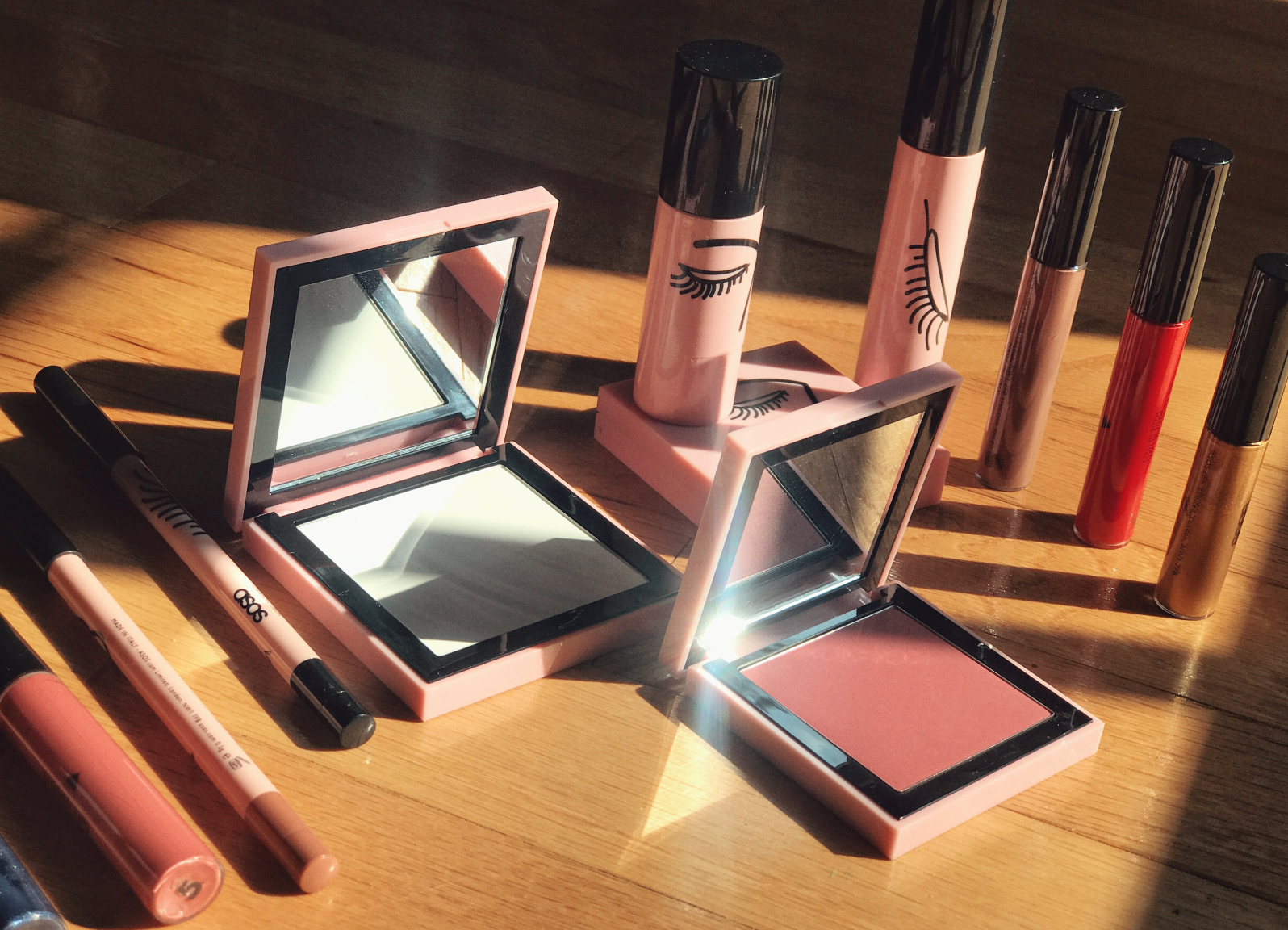 A little really goes a long way. At least, for this blush, $13, which goes on so brightly I had to blend it for a few seconds with my brush. It's totally a steal, as it'll last you a really long time.
As for the powder, at $16, it's pretty solid. Though it claims to be translucent, I did find that it takes effort to blend out the white powder on your face. What it's ~really~ good at is mattifying your face. Instantly, any and all shine was quickly diminished. Pretty impressed.
ASOS Matte Liquid Lipsticks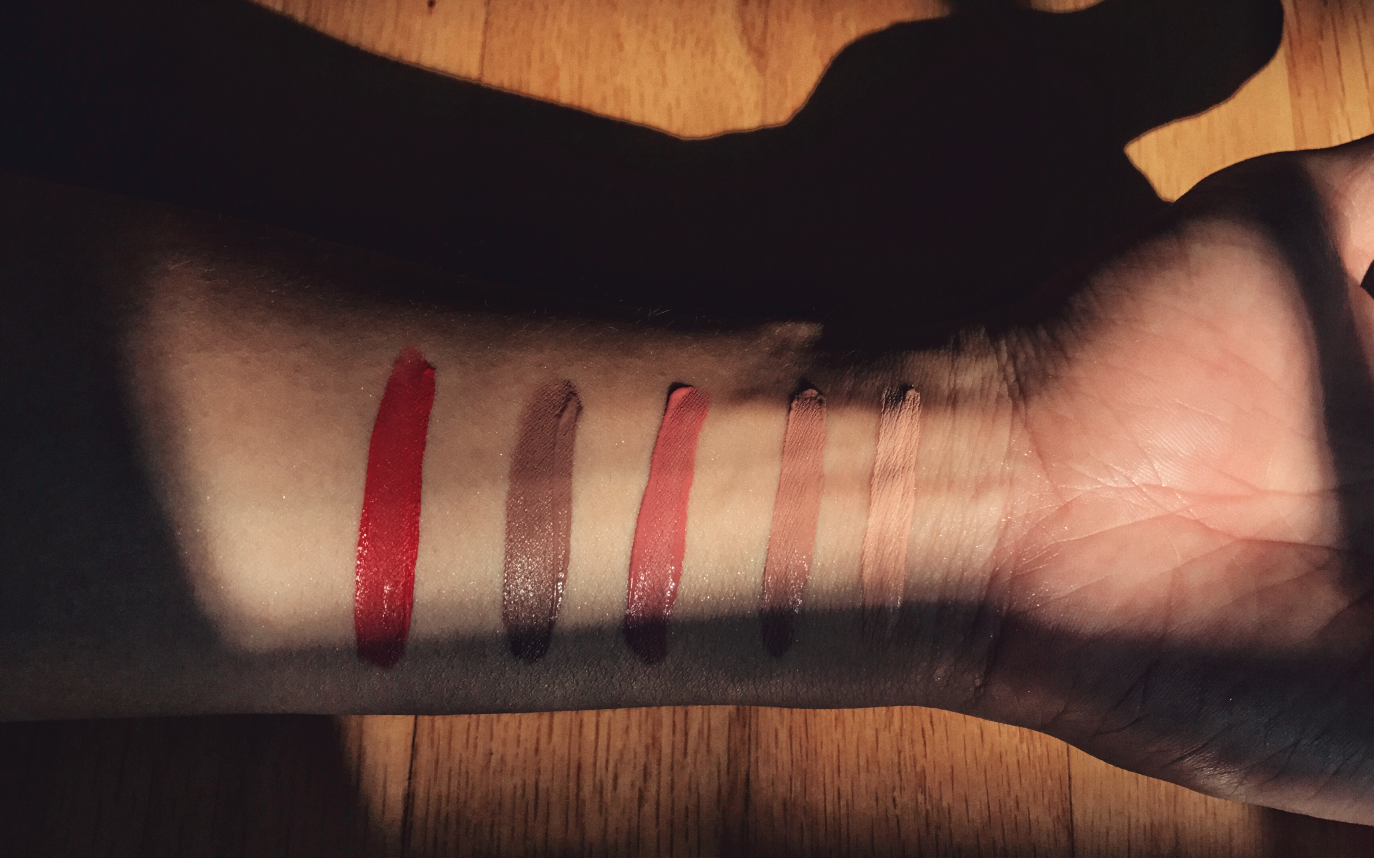 The brand touts over 46 shades, which is ~plenty~ for finding one that you're into. We were sent five different shades, from peach to bright red. As with other matte liquid lipsticks, they were extremely drying. So much so that we had to quickly add some salve to add some kind of moisture so that our lips didn't look like a dried up peach seed.
What's really good though, is that these lips last for a LONG time. Literally, after taking the swatches above, it took a cleansing oil, makeup wipe AND lots of scrubbing to get them off. And still, color was still left over on our arm. At $11.50 each, they're definitely a lot more affordable than any of Kylie Jenner's Lip Kits and a good dupe, if anything.
TLDR;
-Great, affordable pricing; all products under $20
-Some products are a lot better than the others. Totally get the blush, the liquid lipsticks, eyeliner. Pass on the mascara.
-Overall, a very impressive effort by ASOS
For more, check out asos.com