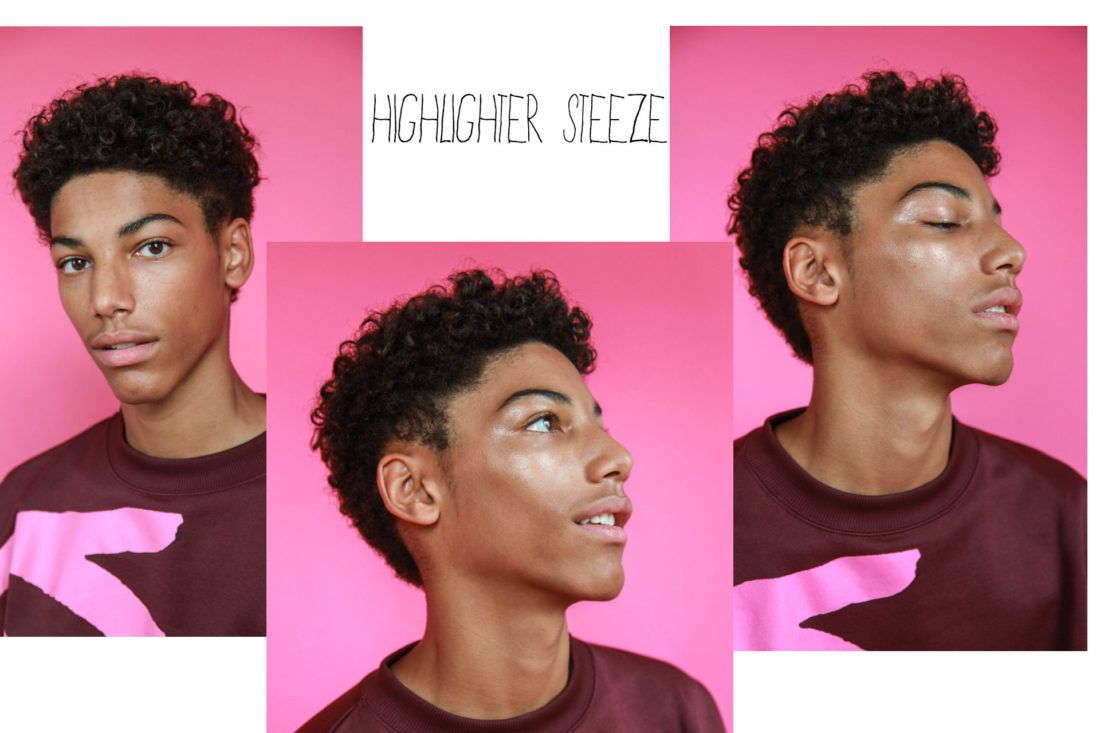 We've gone over contouring, a little big of makeup, and bronzing. But what about going that extra mile to find that glow?
Yep, we're talking about highlighting. For those of you who don't know what highlighting is, it's creating that Snapchat-looking glow from every angle, while sculpting your cheekbones, brightening your complexion and opening up your eyes. Our female friends have been using this trick for years to get flawless pics for their Instagram. But before you turn away and scoff at this tutorial because it's "too makeup-y" and that's not you, think again. A simple highlighter can certainly look natural, fresh and give you that added swag. Look at our friend, Stone, in the above and below photos. The highlighter makes his face look well-hydrated, supple, with some serious steeze.
Wanna get the look? Here's how.
What you'll need:
Moisturizer
BB cream or something heavier like tinted moisturizer
Highlighter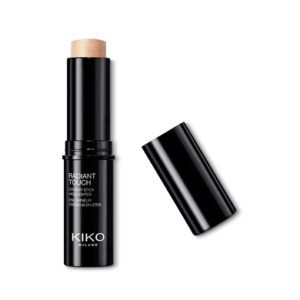 We used a highlighter stick from Kiko ($14) for this one, but there are certainly highlighting powders you can use as well. Some of our other favorite highlighting sticks are from Nyx ($7.99), Milk Makeup ($24) or Glossier ($22). They're super easy to use and will last you forever.
Step 1: Wash your face and moisturize (with any light moisturizer)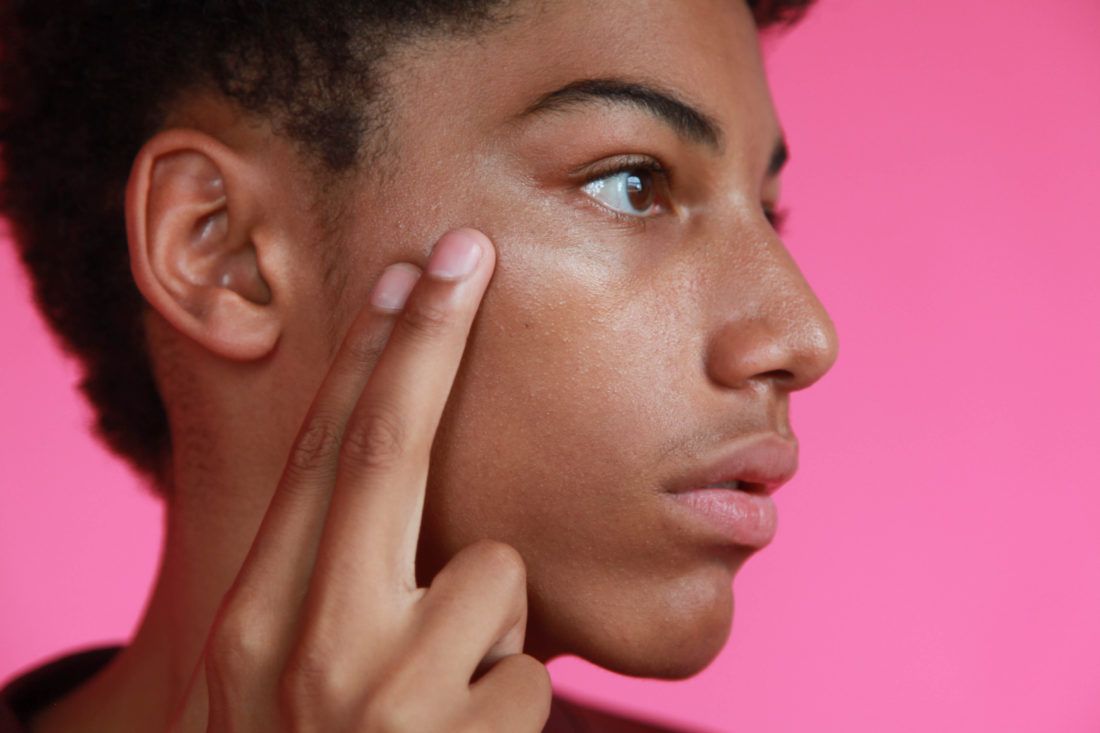 Step 2: Apply your BB cream or tinted moisturizer. This will add some dew to your complexion.
Step 3: Swirl on a ~*tad*~ bit of highlighter onto your fingertips like the Gif below.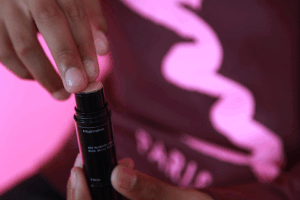 Step 4: Blend, blend, blend. Focus on the areas the sun hits your face. We like our cheekbones, are brow bone, cupid's bow (thats the upper lip), and eyelids. Look at how Stone looks, below.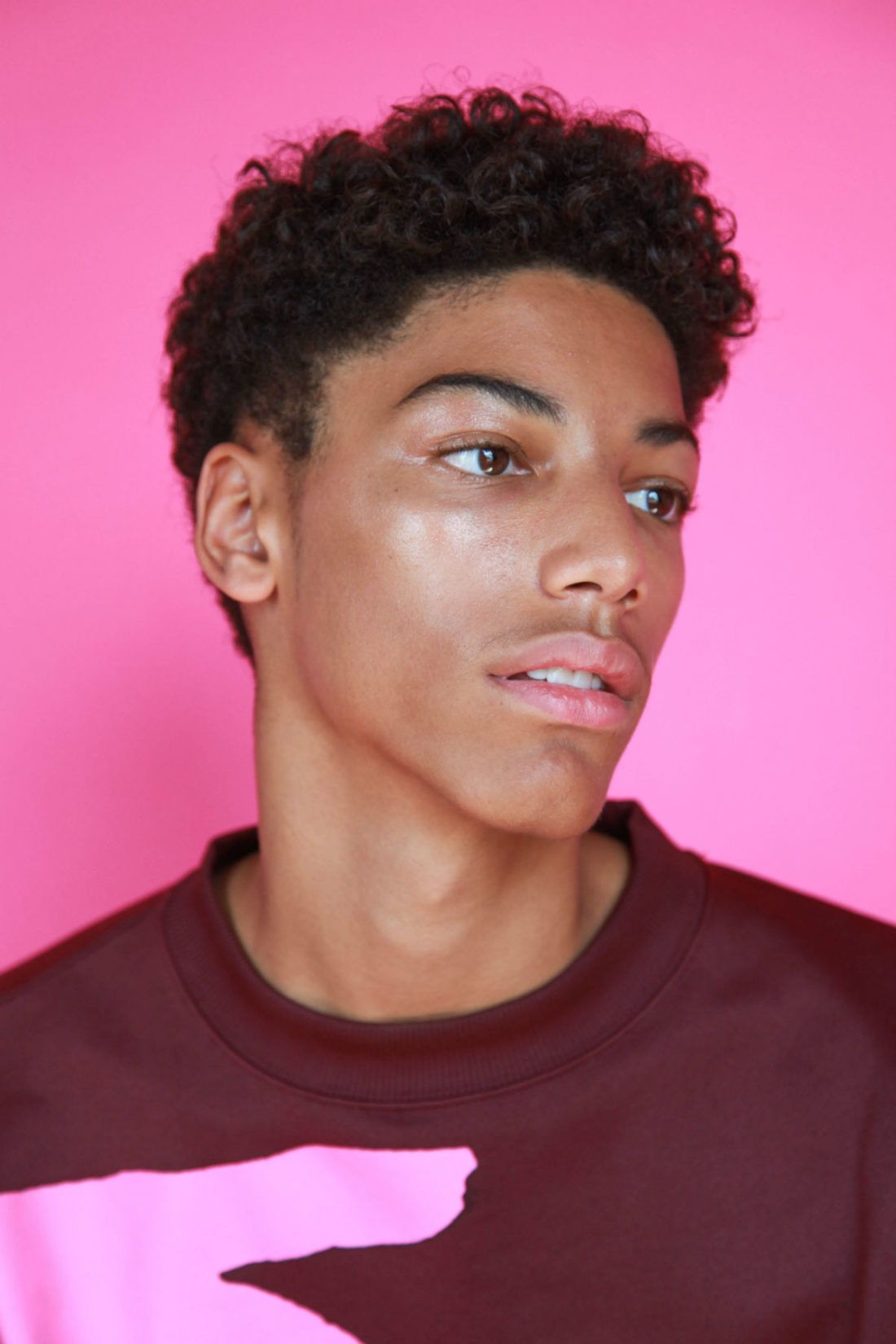 Step 5: G-L-O-W, baby, GLOW! ⚡️That's right, you're done. Simple, easy, non-intimidating, right? You've perfected highlighting – for guys!