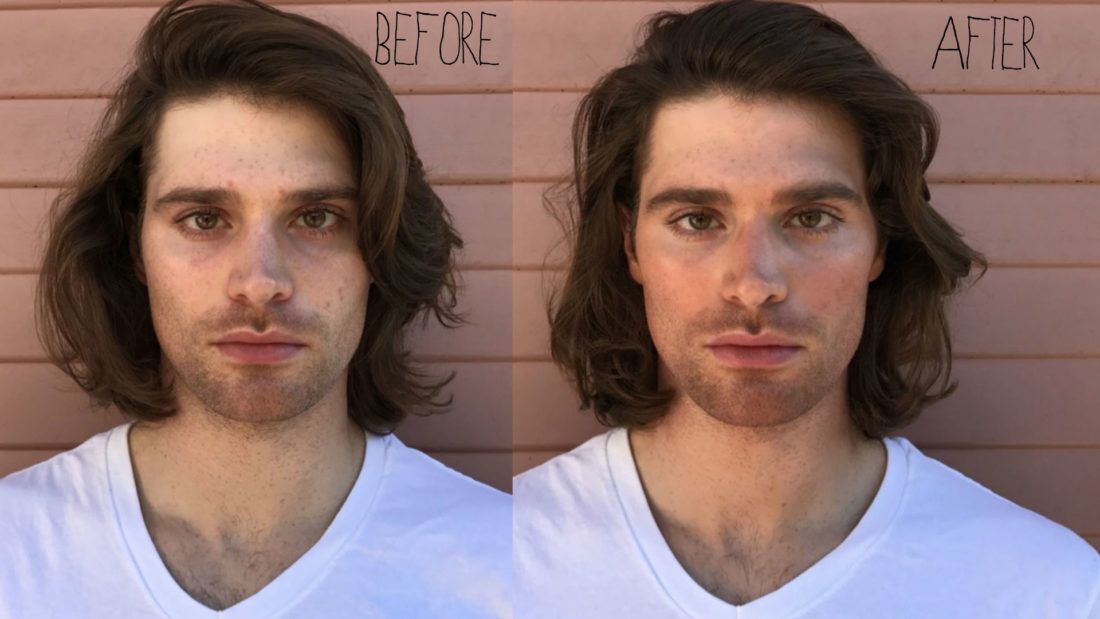 The parties are over, the gifts have been given (and returned) and I've masochistically force-fed myself the final cookies of the season.
Yup, I've officially hit my New Year's slump (aka Trump Slump).  If you're feeling down, then you probably know what I'm talking about. That post-holiday period where the brightness of possibilities wears off to reveal the reality that nothing has really changed except that, oh yeah, we're now in Trump's America.
Generally, when I'm feeling down I do as any other self-absorbed millennial would and put on my cutest top, tell myself I'm a hot momma and demand that my friends throw me head-first into a swirling vortex of glitter, gaytunes and awkward gyrating. But what I find particularly difficult about the New Year's (er, Trump) slump is that I not only feel like shit, but I look like it, too.
But fear not! This is the part of the story where I tell you that not all is lost. The world may be going to hell in a handbasket and your body relegated to elastic waistbands for the foreseeable future, but there is hope! A secret weapon stronger than spanx and softer than the chunky sweater is here to help. A magical product that delivers a temporary lit-from-within glow for a fraction of the cost of a gym membership. She's called BRONZER.
Hear me out. It will make you look more alive, sunkissed and glowy (not orange like a certain someone). But like all makeup, placement and application are about preference and the shape of your face. Here's what you need to know.
Why bronzer?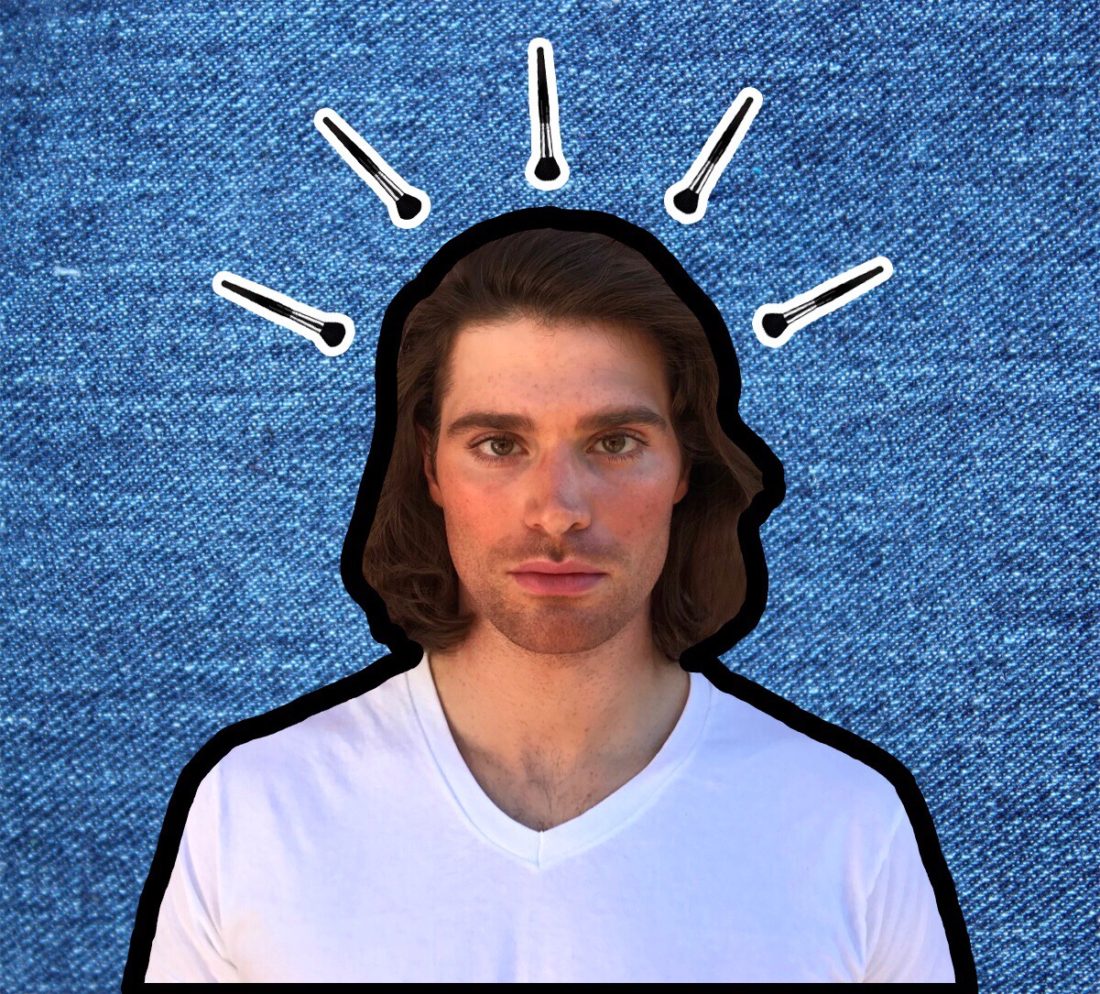 Bronzing is meant to make the face look like it's been out in the sun. To do this, you apply the product to places where the sun would normally hit, namely the brow bone, the bridge of your nose, the tops of the cheekbones, and your chin.
How to bronze
If you're using a powder, take a fluffy brush and tap it lightly on the palette (swirling will pick up more product than you probably need).
Use downwards strokes, mimicking how the sun shines down on your face, to apply to the tops of cheekbones and then over the bridge of the nose. This will apply more product on the tops of your bones, and less underneath where the sun doesn't hit.
Tap again and use small downward strokes on the brow bone, the chin, and vertically down the center of the neck.
Once you've done this, take the empty brush and blend all over your face with large circular motions. Now take a look at yourself and see whether you need to apply a little more, or continue buffing with the empty brush. I have a pretty flat forehead, so I generally have to apply some at my temples so it doesn't look like I just smeared dirt on my brow.
How to find your perfect shade
Now that you know how to apply bronzer, let's talk about which one you should use.
When looking for a product, there are several things to consider: formula, shimmer level, and shade.
Most bronzers come in a powder, which requires you to use a brush (I have a friend who applies his with toilet paper, but after seeing the results I would say this is not advised). There are also some options that come in a stick or a gel, and these can be applied with your fingers or combined with your moisturizer.
As for shimmer level, you'll get the most natural effect if you use a product that has no or very little shimmer. While shimmer is a great way to get that glowy look, it can quickly read as makeup. If you're in to that, go for it. If not, look for products that are "matte."
If your skin is…
Fair
Try looking for products that have a pink undertone, as your skin probably takes on a bit of pink after sun exposure.
Medium
Go for shades that are more terra-cotta or warm earth.
Deep
Look for browns that have warm orange or red undertones.
You can also try treating your bronzer as a highlighter by using a slightly lighter shade that has a very warm undertone, but be careful as a lighter shades might make the skin look ashy. Pro tip: The best thing to do is go to a makeup store like Sephora and ask for help. If the idea of being seen in a makeup store makes your limp wrists rigid with fear, look on Amazon for sample sizes so that you can try products without breaking the bank.
Below are a couple we've tested and approved:
The Cult Classic: Nars Laguna / Casino Bronzer ($42.00)
If you do any research on bronzers, you're guaranteed to hear about Nars Laguna, and possibly their darker offering Casino. The internet gigabyte gags over this product, and the hype is warranted. Both have a slight sheen, but the texture is very smooth and light, making it easy to blend and get a natural look. If you're one of those lucky few who tan naturally, you can get both shades in a duo and use Laguna in the winter and Casino in the summer. While this product is quite expensive, it will last you forever.
Buy it here
:
The Versatile: Tarte Amazonian Clay Matte Waterproof Bronzer ($30)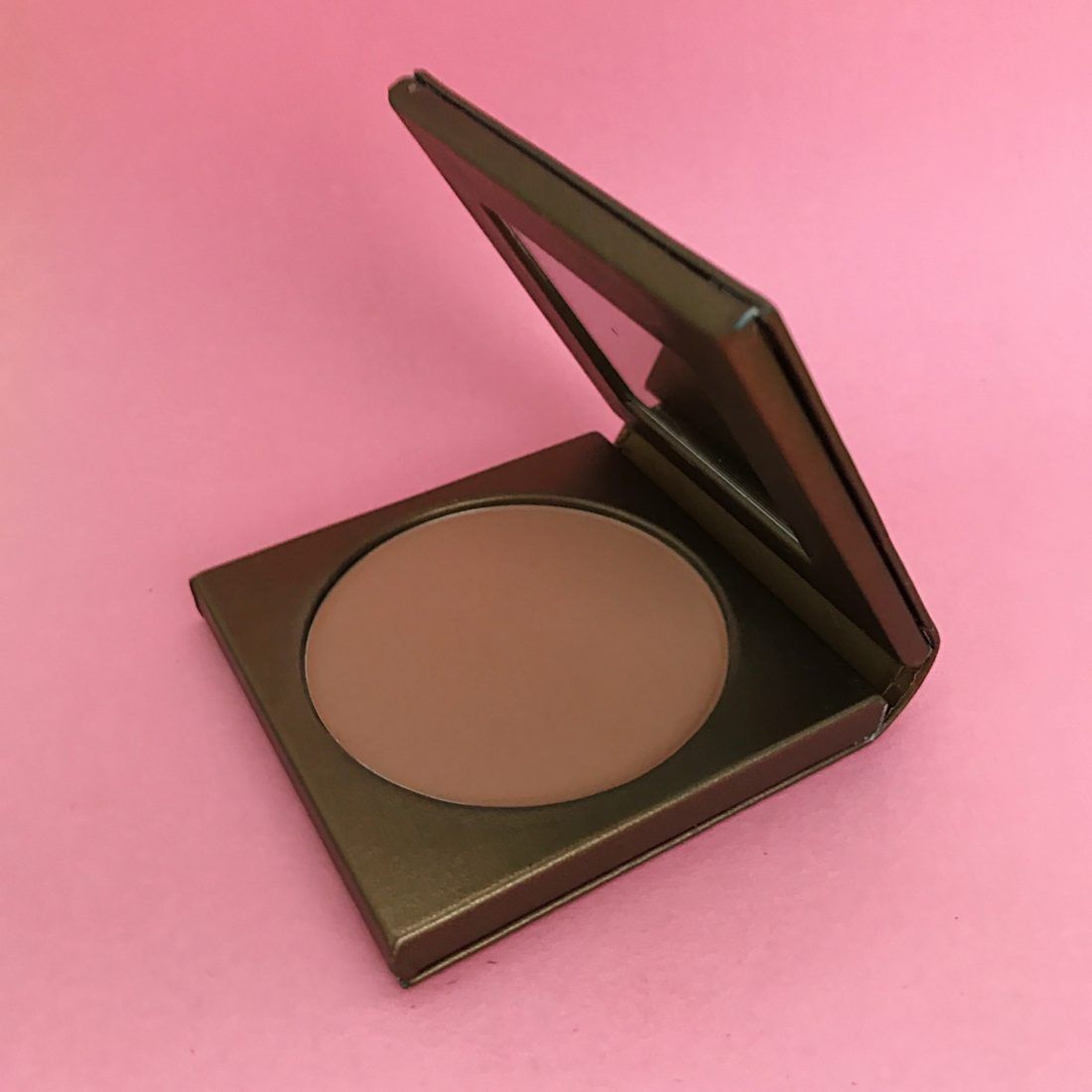 Tarte cosmetics prides itself on its ingredients, and its bronzer is no exception. The mineral based formula doesn't have any parabens or phthalates, so it's good for people with sensitive skin. It comes in two shades, Park Avenue Princess and Hotel Heiress, both of which are completely matte. The lighter of the two is not as warm as some of the other options listed here, making it a great option for people with cooler undertones, or for those who want it to double as a contouring product for that occasional drag outing (also known as Monday). The packaging is gold leather with a magnetic closure, so you can flick it open like a police badge during your cops and robbers roleplay. Dibs on cop – I always did like a uniform.
Buy it here
:
The Starter Kit: Benefit Hoola Bronzer ($29.00)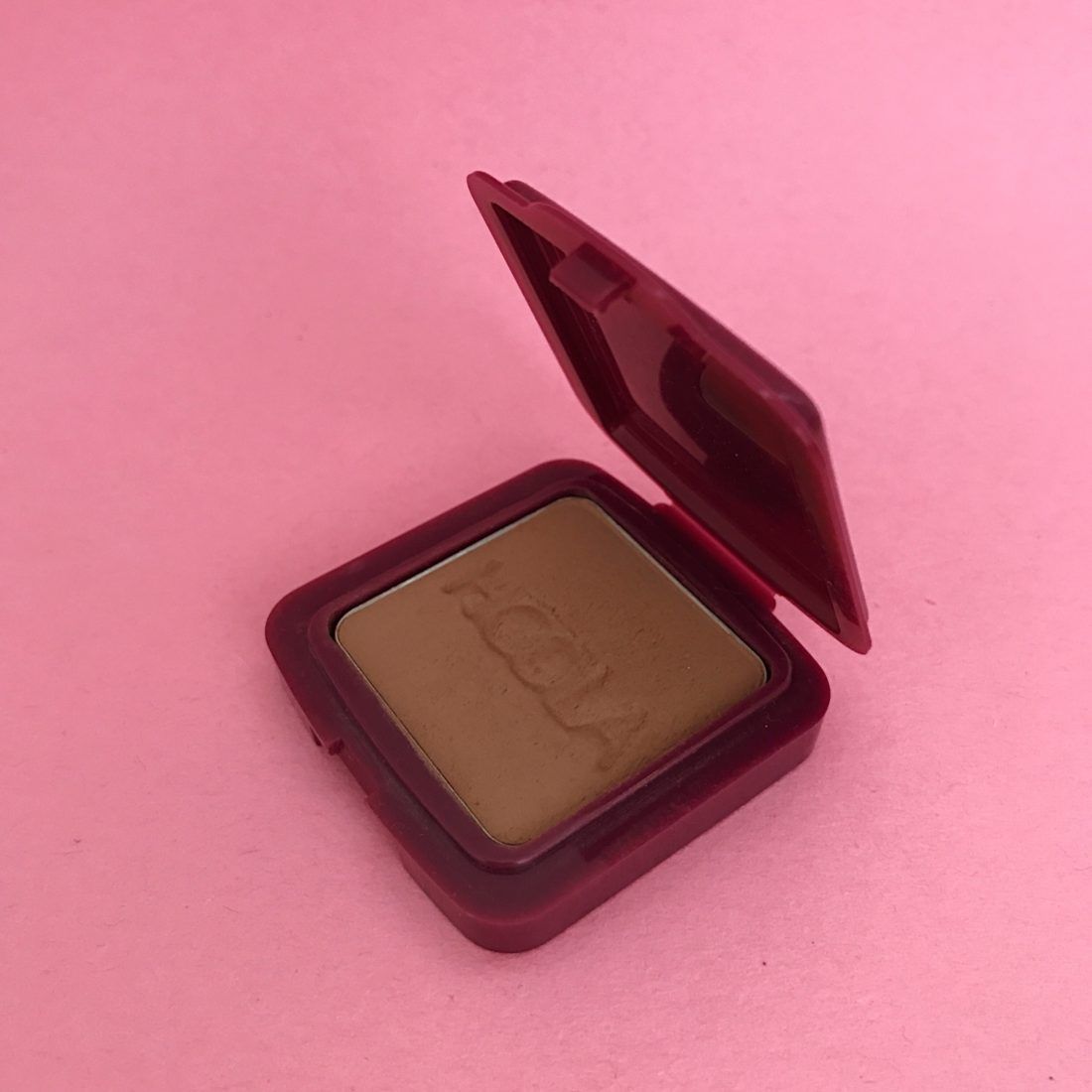 This is another super popular product. It's very soft and easy to blend, and the shade works  well for a wide variety of lighter and medium skin tones. If you're new to makeup, this could be a good option for you because it's pretty forgiving if you make a boo boo and need to backtrack. It also comes with a brush, so you don't have to go out and buy one separately.
Buy it here
:
The Liquid Gold: Clinique for Men™ Face Bronzer ($19.50)
Unlike the other products in this lineup, Clinique's For Men Face Bronzer is a gel rather than a powder. Don't be intimidated by the deep chocolate color when it comes out of the bottle – it blends out and is actually best for fair to medium skin tones. You can apply this directly with your fingers, but it dries quickly so it doesn't leave a lot of time for adjusting. I prefer to add this to my face lotion or sunscreen to get even all-over color. If I'm wanting a little more definition, I'll place a very small amount on the tip of my finger and tap along my cheekbone. This is a good option if you're nervous about application, or you haven't gotten over your discomfort of purchasing products marketed towards women ;).
Buy it here
:
The Identity Crisis: NYX Ombre Blush ($10)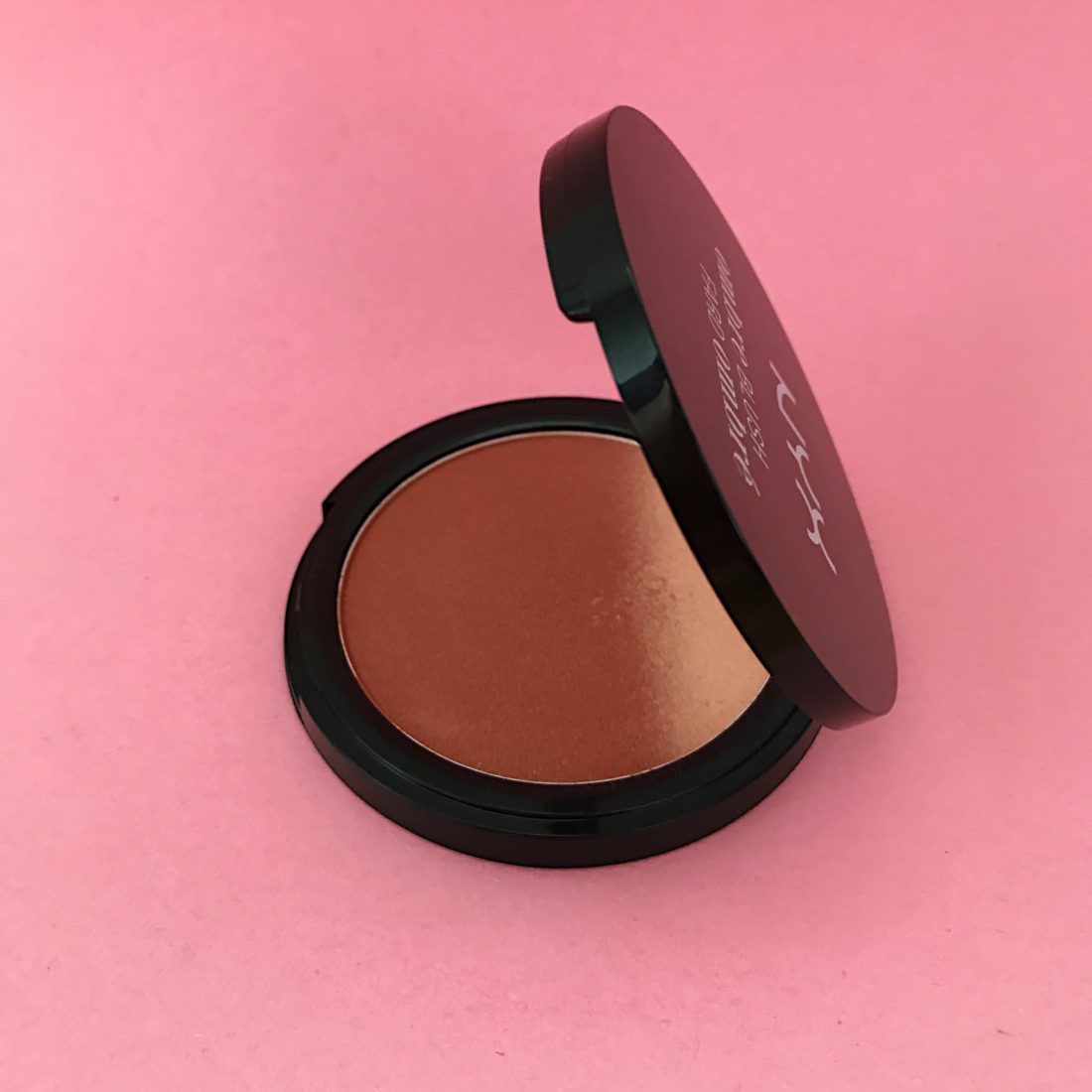 As the name suggests, this is technically a blush. But labels be damned! The two darkest shades in the line (Strictly Chic and Nude to Me) definitely work as bronzers and are great for medium and dark skin tones. While the product has a little bit of shimmer, it doesn't read as glitter when it's on the skin. The "ombre" means that there is a shade gradient in the palette, so you can pull from the lighter or darker side depending on your skin tone. But be warned, these are VERY pigmented. A little goes a long way, and at $10 a pop that's a lot of bang for your buck.
Buy it here
:
The Drug Store Find: COVERGIRL Queen Collection Natural Hue Bronzer ($6.99)
I was initially apprehensive when I heard about this product, but I should have known to trust anything developed by THE QUEEN (Latifah). You can find the product at most drug stores, and the price makes it a low-risk investment. It comes in three shades and the darkest, Ebony Bronze, works beautifully on dark skin tones with warm undertones. Sometimes bronzers for dark skin tones are just deeper browns, which makes the skin darker but doesn't give that healthy glow you get from being out in the sun. But this product is the baby bear of bronzers – not too light, not too dark. While there are some gold specs, they're small and should blend easily to leave a natural finish.
Buy it here
:
Full disclosure: sometimes we'll use affiliate links when we can but it never determines our editorial judgment or what products we cover.