One of the many ways to uplift AAPI is to support their businesses. That can be by liking and sharing their posts, telling your friends, or shopping with them. This AAPI Heritage Month, we're letting you in on all the products from AAPI-founded/owned brands we use and treasure — starting with Tower 28, founded by Amy Liu, a Chinese-American.
When I was little, my mom carried around one of those aerosol cans of Evian in her purse.
On extra hot Texas days, she'd mist my face with it. I thought that was the height of femininity. I imagined I'd carry my own can of water in my purse when I was older.
Once I actually got older, though, I realized paying $12 for a can of water was somewhat asinine. Alternatively, I paid $12 for a bottle of rosewater that gave exactly the same results to my skin as my mom's water had  — that is to say, none, really.
Call it curiosity or plain-old doubt, but when I read the claims of Tower 28's SOS Daily Rescue Facial Spray — i.e., minimizing redness and irritation — I was mostly unconvinced. And after looking through the product's before-and-after photos and endless 5-star reviews, I was intrigued. Certainly, these results didn't come from a facial spray, I thought.

Of course, I had to try it for myself to confirm my disbelief. Oh boy, was I wrong.
On first spritz (expertly targetted directly into the center of my face), I'm instantly brought back to childhood summers at what I consider to be Texas' shining star: a waterpark by the name of Schlitterbahn. It smells like rubber tubes and Disney Princess towels and pruned fingers and playing mermaids in the lazy river. I'm immediately obsessed.
Before I even know if it works, the scent alone makes it a winner for me. (I do wonder if maybe my affinity for the smell of pool water should be categorized similarly to gasoline — in that I probably shouldn't like it as much as I do.)
But the real trick of the SOS Daily Rescue Facial Spray isn't the smell, it's the fact that it's actually, really doing something to my skin. I've been using it every morning and night post-wash and pre-serum, and though it's only been a week, the redness in my cheeks has faded noticeably.
I've started using it on my still-healing cartilage piercing, which I nearly ripped out last week while taking off my mask. In just a week, the irritation has disappeared.
The back of the bottle calls it "the happy solution for angry skin." And I agree entirely — my skin is almost always angry, and this has turned it somewhat more content.
But, why does it work?
Tower 28 ascribes the spray's effectiveness to hypochlorous acid, which exists naturally in your body. When put onto your skin, it works its magic by triggering an immune boost, which tells your body to help out irritated skin.
It also has powerful bacteria-fighting properties while remaining very gentle on your skin (since it already is naturally occurring in our bodies). In the reviews on their site, you'll find people saying how it helped them with a plethora of skin issues — texture, discoloration, redness, oily scalps, eczema, psoriasis, razor burn, maskne, and more. Pretty much whatever you have going on, this can fix it.
Overall, this is one of those products I know I'll be repurchasing bottle after bottle, much in the same way my mother repurchased can after can.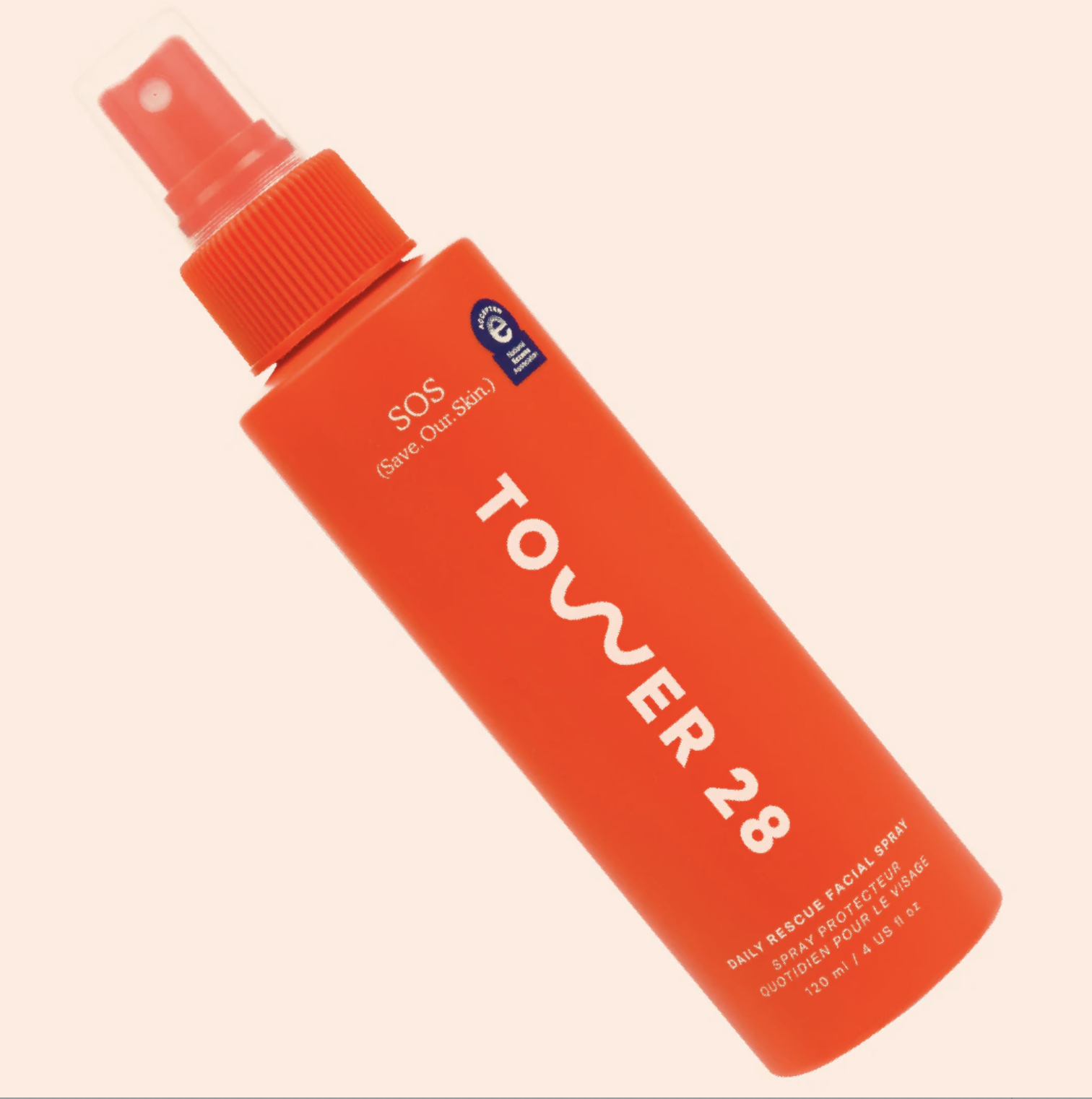 ---
READ MORE LIKE THIS