I think Olivia Rodrigo is cool.
I like that she's making moves as a Filipina because I wouldn't exactly say that Hollywood is swimming with Filipinx representation. I have never heard "driver's license," but I did like "good 4 u" for its beat-for-beat cosplay of Paramore's "Misery Business." I never really dug into her collection of work because I tend towards powerful vocalists, and her thing is something else. More spoken word. Other than that, I can't really say I know much else about her. Well, as of yesterday morning, I can add one more thing to that list: Olvia Rodrigo is the new face of Glossier.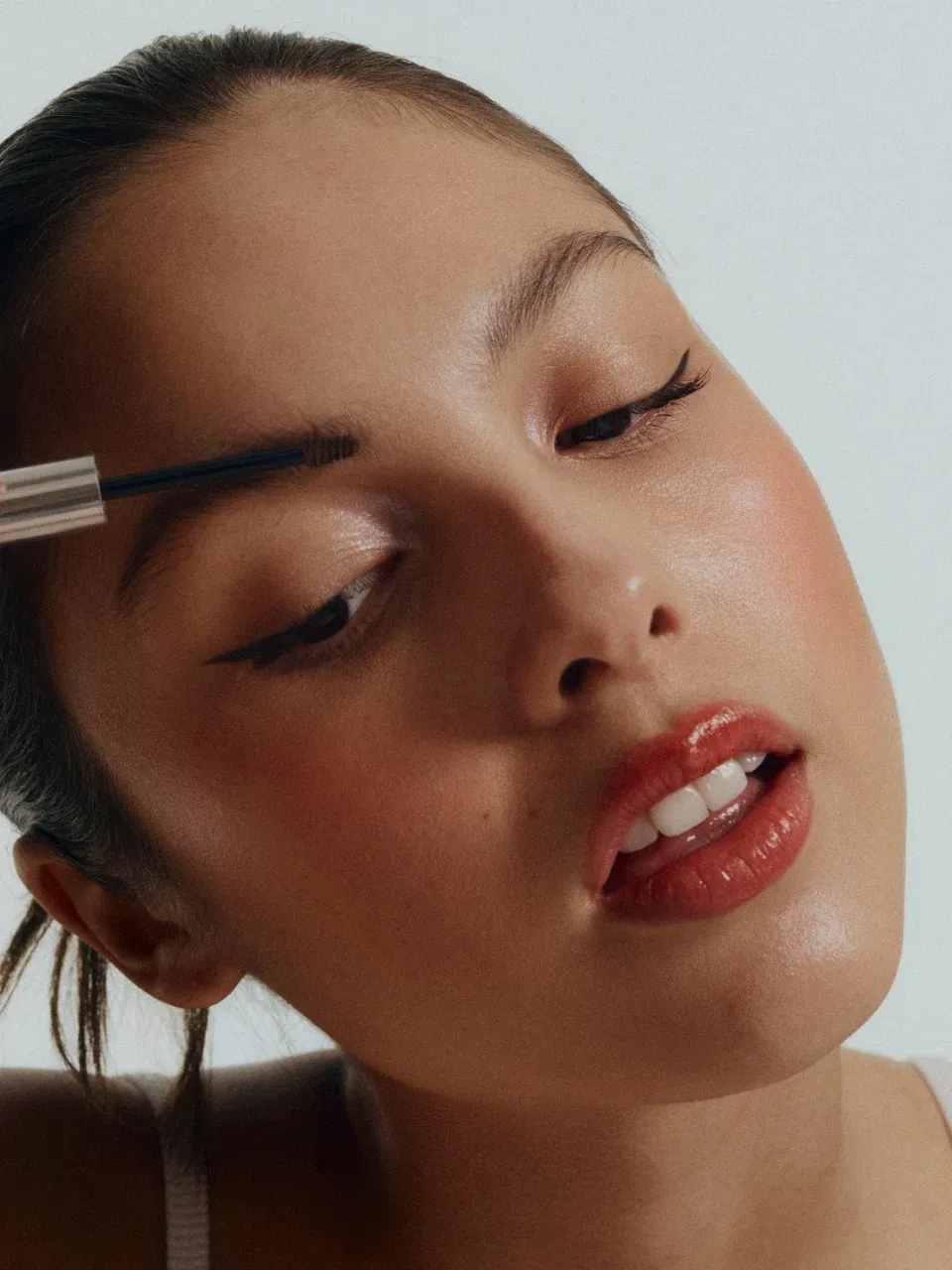 I'm going to describe my reaction to this news chronologically. First I thought, Glossier is going for Gen Z like it is Pete Davidson and Gen Z is a newly single woman. To me, Glossier has always been a distinctly millennial brand. A few years ago, my friend, Molly was in a similar position, curating a set for the site. Both women are similarly and unilaterally cool. The sole difference between them is that Molly has been able to legally purchase lottery tickets for the better part of two decades. I cannot say the same about 19-year-old Olivia.
My second thought was, "Damn, that's strategic." An Olivia Pope-level spin. So strategic in fact, it ousts previous the holder title of "Most Calculated Media Play" from Justin Timberlake — who, following the Janet Jackson Superbowl incident, arrived at the Grammy's with his literal mother a few months later.
This, of course, follows what has been a rough year for the beauty behemoth. In January of this year, Glossier fired a third of its corporate team after pivoting away from building its own version of Reddit, but for beauty. The following March, Business Insider published an article describing a less-than-inclusive culture. (The article is behind a paywall, but I found this version if you'd like to read it. I don't think it's illegal to post this, right? )
Not only is Rodrigo comma Olivia lending her face to Glossier, but she's lending her ability to pick things! This collab features a kit — Olivia's Favorites. It's similar to the Travis Scott McDonald's Meal in that it doesn't include any new products. Instead of a medium Sprite, a Quarter Pounder with bacon, fries, and barbecue sauce, it has Boy Brow, Ultralip, and Pro-Tip liquid eyeliner. This kit offers $5 savings over buying a la carte.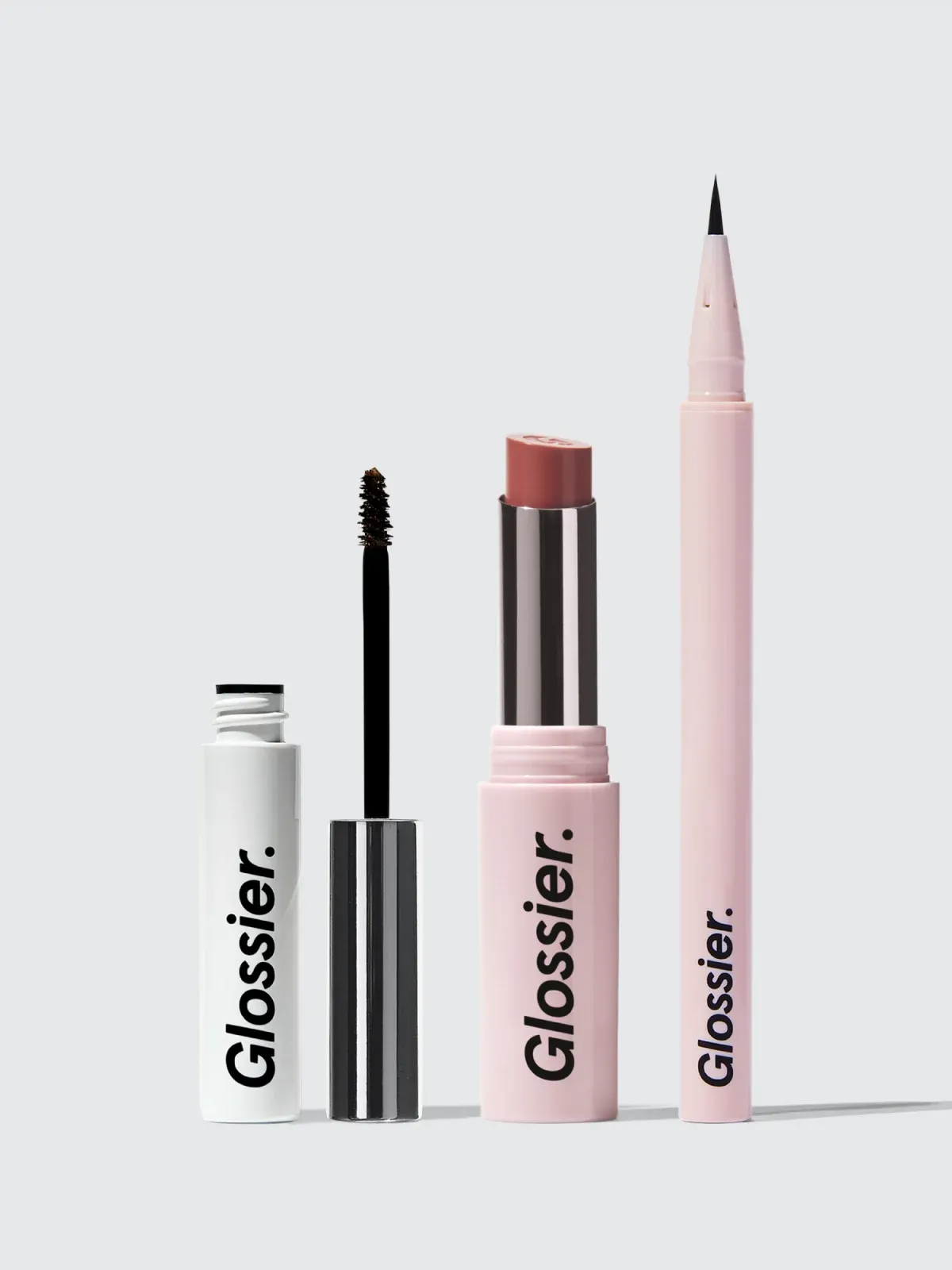 It's a fairly genius marketing stratagem, I think. As someone who has seen the sausage being made on creative teams, a collaboration becomes exponentially easier when no one is designing any new product. Famous people are notoriously hard to get in contact with. As is their right! As a regular person, it's entirely too easy to get a hold of me. I consider this a flaw.
If I ever become famous, I wonder who I'd lend my name to in order to build out a collection. I think it would be Reese's. It would be all their holiday shapes (egg, pumpkin, tree) available as a bundle, with a launch date wholly divorced from any of their respective holidays (Easter, Halloween, holidays). The Or x Reese's collection would be available at all major supermarkets and drugstores next to the dilapidated Theranos Wellness Centers — next to those long candle lighters in an aisle that is colder than the surrounding aisles because it has ghosts.  It would also only cost you $3 but would be incredibly easy to shoplift.
good 4 u, Olivia. You really do look happy and healthy!
---
READ MORE LIKE THIS