Today is the first anniversary of our sister skincare brand, good light. I type these words early in the morning – it's 2:30 a.m. here in New York City – feeling overwhelmed, exhausted, but altogether fulfilled. After all, my dreams came true. But what comes next is what keeps me up at night.
***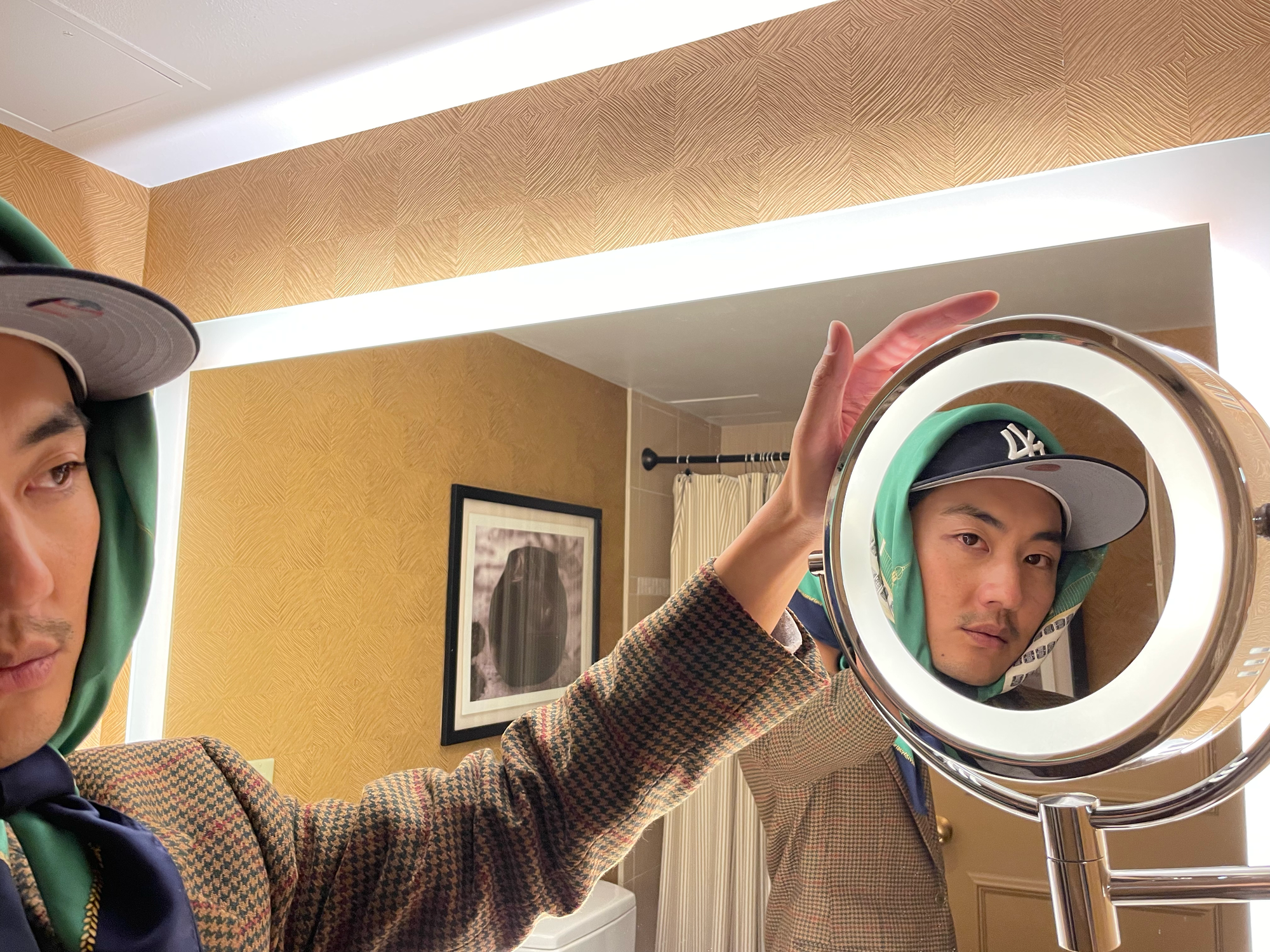 I gave Very Good Light another few months and knew it would all be over.

The site was on its last legs. It was the summer of 2019, right before the pandemic would change the course of the world. I was subletting my friend's beautiful townhouse in the middle of Echo Park, waiting to be saved. With the little in my account dwindling every day, paying a rent I had no business paying, I was searching for a miracle. I was praying to be saved.

Very Good Light had taken me only so far, and I was at the end of the road. I was exhausted and burned out. There was nothing left in me. Three years earlier, when I launched the site, I was younger, more naive, and much more delusional. There was no business plan – I was the business plan – I realized I could fake it for only so long.

And then I received a phone call.

It was from someone named Michael Engert, who I worked with at Supergoop. We had planned to work together on a partnership between the two brands. He explained how a small but robust percentage of the company was male and wanted to partner to see how Very Good Light could align. The initiative never happened, but I kept in touch with Michael on LinkedIn, admiring the work that he continued to do from afar.

Sometime later, while I was in LA, he asked me what I was up to. I was in LA, I replied, "busy with opportunities." I was working on selling a television show with my best friend Sarah, putting together a proposal for a book, and consulting for a grooming brand. "How's VGL?" he asked. "It was great," I said, right outside a cafe on Sunset, the sounds of a fire truck's siren passing by.

"What's next for VGL?"

"You know, it's going to become a beauty brand," I replied, not knowing how that would even begin. I had dabbled in classes here and there with product formulations thinking that I could perhaps create some concoctions in my kitchen. This was when the four potential co-founders I had interviewed over the years all didn't work out. I had to admit, at that moment, I felt a pang of sadness, knowing that perhaps it wasn't in the stars for me to launch a beauty brand. It happens for others, but just not myself, and that's okay. I had come to terms with knowing that I tried my best, and Very Good Light gave me three amazing years. It was time to shut it down.

But Michael still believed in the brand. He asked me poignant questions about where I saw the beauty brand positioned, how I planned to do it, and after the phone call, he asked for a follow up. I was intrigued by the possibilities. It made me dream again about how big Very Good Light was. More so, about why it was too early to quit.

And so we embarked on a journey together, strangers from different walks of life who were entrusted with a new company, who were forced to trust each other, to walk towards the good light. It's the brand we eventually launched exactly a year ago, on March 17, 2021. It gave me a second breath, a second chance at establishing a physical beauty brand. My beauty brand.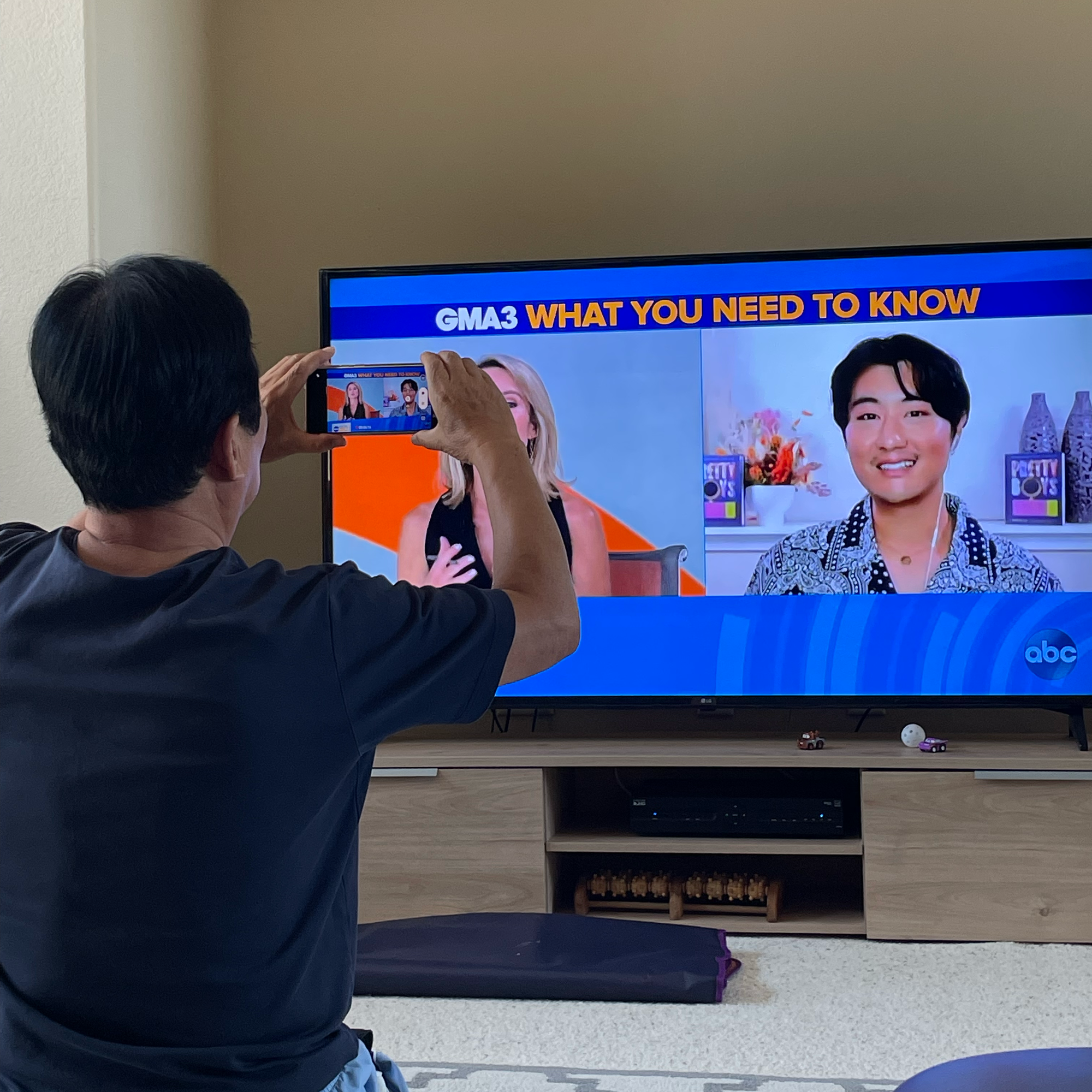 That day was a blur but one that I'll never forget. For one, I had a sinking suspicion that someone would call out the obvious that I hadn't a clue what I was doing. "Do other founders know what the hell they're doing?" I asked myself while smearing a smokey eyeshadow from Charlotte Tilbury's Pillow Talk palette across my monolids. I had all but 20 minutes before our live-streamed editor's event, hosted by Bustle's Faith Xue. During the event, all I remember is a stream of tears running down my face, one full of gratitude, of humility that I was able to finally get to this point. "It's a miracle!" I yelped, knowing just how much sacrifice went into building the brand.

Little did I know that in the months ahead it would be even harder. No one told me that when I became a CEO and co-founder of a real-life beauty brand that there would be so much at stake. At times, we were cash-strapped with our budgets going to production and re-orders. At others, we didn't know if investors would understand our vision of gender-inclusivity, with many on the other side of our Zoom calls smiling and nodding and promptly shutting off their cameras. And then there was the looming thought that perhaps we wouldn't be able to continue on with our freelancers, many of which we employed for over a year.

Through it all I showed little emotion. "You have to be stoic," I told myself. "Leaders don't emote. Toughen up." While on the many panels where I was interviewed, the podcasts I was a guest on, and the many articles written, I looked unshakeable; in reality, I was utterly afraid of facing the next day. I wished there were others to commiserate with, but it was this awkward song and dance where you don't want to burden others with your pain and not admit that you're in need.

Who knew that being a founder was so lonely?

One year into our fledgling business, with new faces at our company, new energies but the same mission, it's humbling to know that we've lived on to see another day. And whatever happens, however it unfolds, I will know that through the pain it was well worth it. It was absolutely beautiful. And for the first time in so long, I'm so fucking proud.