We've heard it like a broken record; our skin is the largest organ we have.
As much as we hear it, the truth of it never goes away. We are constantly reminded of how important it is to take care of our skin. Whether it's not skipping moisturizing, acne treatments, or lathering on the SPF, we know there are certain things we can't skimp or shortcut on. So is scalp care important? It is part of our skin and it's a place that gets cleansed and clogged with hair products often. Short answer is YES.
SEE ALSO: Those painful bumps on your head are more than just pimples
For some people (most?), shampoo and conditioner complete the haircare items in one's bathroom. Maybe some additional styling products like a random comb that still has conditioner nasties on it, a dandruff product, a weird-smelling pomade. But what about our scalp? If the only love it gets is when your hairdresser gives you a little massage, it's surely begging to be taken care of. One look at one of these scalp treatment videos shows us products can get pretty built up on there and our naked eyes can't quite give the diagnosis.
We needed to know the facts when it comes to scalp care and the benefits of taking it more seriously. We talked to Dr. Iris Rubin, board-certified dermatologist and founder of SEEN Haircare, and Jessica Ortiz, a celebrity men's groomer who works with celebs like Darren Criss, Timothee Chalamet, and Lin Manuel Miranda.
Why is scalp care important but often overlooked?
Dr. Rubin told Very Good Light that hair care products affect the skin more than we know and are rarely formulated with our skin in mind. Before setting out to create SEEN, she had noticed she was breaking out and experiencing a lot of redness from her hair care products.
"Scalp skin is like skin anywhere else on your body, just with a lot of hair follicles! Scalp care is important to keep your scalp healthy, and to promote optimal hair health," says Dr. Rubin.
It makes perfect sense. Ingrown hairs on our heads hurt way more than other places. The closer the follicles within an area of skin, the more prone the area is to ingrown hairs and inflammation within the follicles. Basically, ouch.
Jessica mentioned how we treat our scalps translates to how our hair looks. "Scalp TLC is the key to a great-looking head of hair," she says.
What are the signs of an unhealthy scalp? And how can it translate to our hair health?
Dandruff, itchiness, greasy, or limp hair: they're all telling signs of a scalp that needs help!
"If you're experiencing dandruff, those flakes are a result of excess production and accumulation of skin cells shedding. It can be mistaken for a dry scalp, but a dry scalp does not result in greasy feeling, limp hair. Contact dermatitis, which manifests as itchy inflammation sometimes accompanied by soreness or burning, could mean you're allergic to something new you've introduced into your routine, like a hair product or even your laundry detergent," says Jessica.
How do we maintain a healthy scalp and ensure we're giving it what it needs?
"Avoid irritants and any allergens you know you may react to. If you are prone to product build-up, a clarifying shampoo can help. And if your scalp is dry or flaky, a common cause is seborrheic dermatitis, or dandruff. A medicated shampoo can help if you have seborrheic dermatitis," says Dr. Rubin.
"Identifying what kind of texture and scalp type is the best way to ensure you can care for your hair," Jessica says.
How can each hair type care for their scalp?
Jessica breaks it down for us:
Curly hair:
Curly hair is more prone to dryness than straight hair for various reasons. Mainly because of the shape of the follicle, which makes it difficult for natural oils from the scalp to travel down the shaft as easily as straight hair. Just like your face, if your scalp has dry skin, it needs to be treated with exfoliation and light moisture. Products with gentle scalp exfoliation and a moisturizing mask with anti-inflammatory ingredients used once a week will liven up those curls.
Fine or thin hair:
The oils your scalp produces move faster down the hair shaft making your hair look greasy more quickly than any other hair type. Using a detoxifying shampoo with natural ingredients will help remove any product build-up (assuming you're hitting that dry shampoo bottle every day) and balance the pH of your hair and scalp, which could help your thin hair get less greasy over time.
Straight hair:
Straight hair is more prone to become oily because it doesn't have texture or wave, so oil slides down on the surface faster and covers the hair, visibly weighing it down. Not to mention, oily hair can be a result of overwashing! So if you're washing your hair too often, your scalp gets the message that it needs to produce more oil and your scalp can end up collecting sebum. Sebum is a type of oil that can't just be rinsed out, which means you should try using a shampoo that contains ingredients to break down the oil build-up.
VGL's picks
Taking care of your scalp is actually more simple than you think! Clarifying shampoos, scrubs, and nourishing treatments are what it needs from time to time to feel and look restored. Also, taking a break from that hat you keep wearing (and not washing) and properly protecting your hair from extreme heat and cold is key too! See below for our favorite picks.
Clarifying shampoos & conditioners: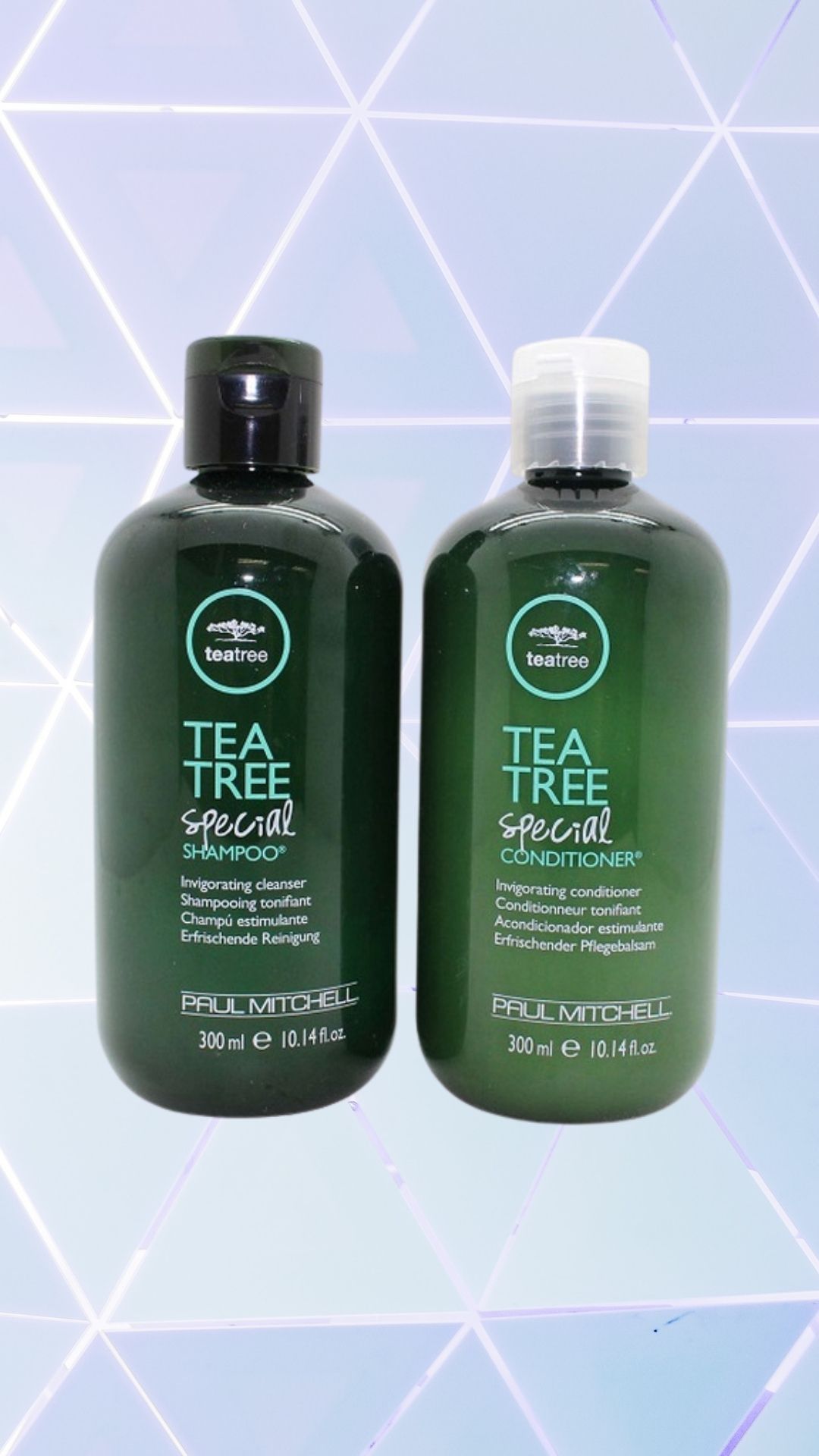 If you have an oily scalp or have oily hair, this is the clarifying shampoo and conditioner duo you need. The description uses the word 'invigorating,' and it's no joke. The tea tree leaves you with a tingly feeling after you lather. And if you find it's a bit drying, they have a moisturizing formula with lavender and mint which will still aid in combating build-up, excess oil, and dandruff.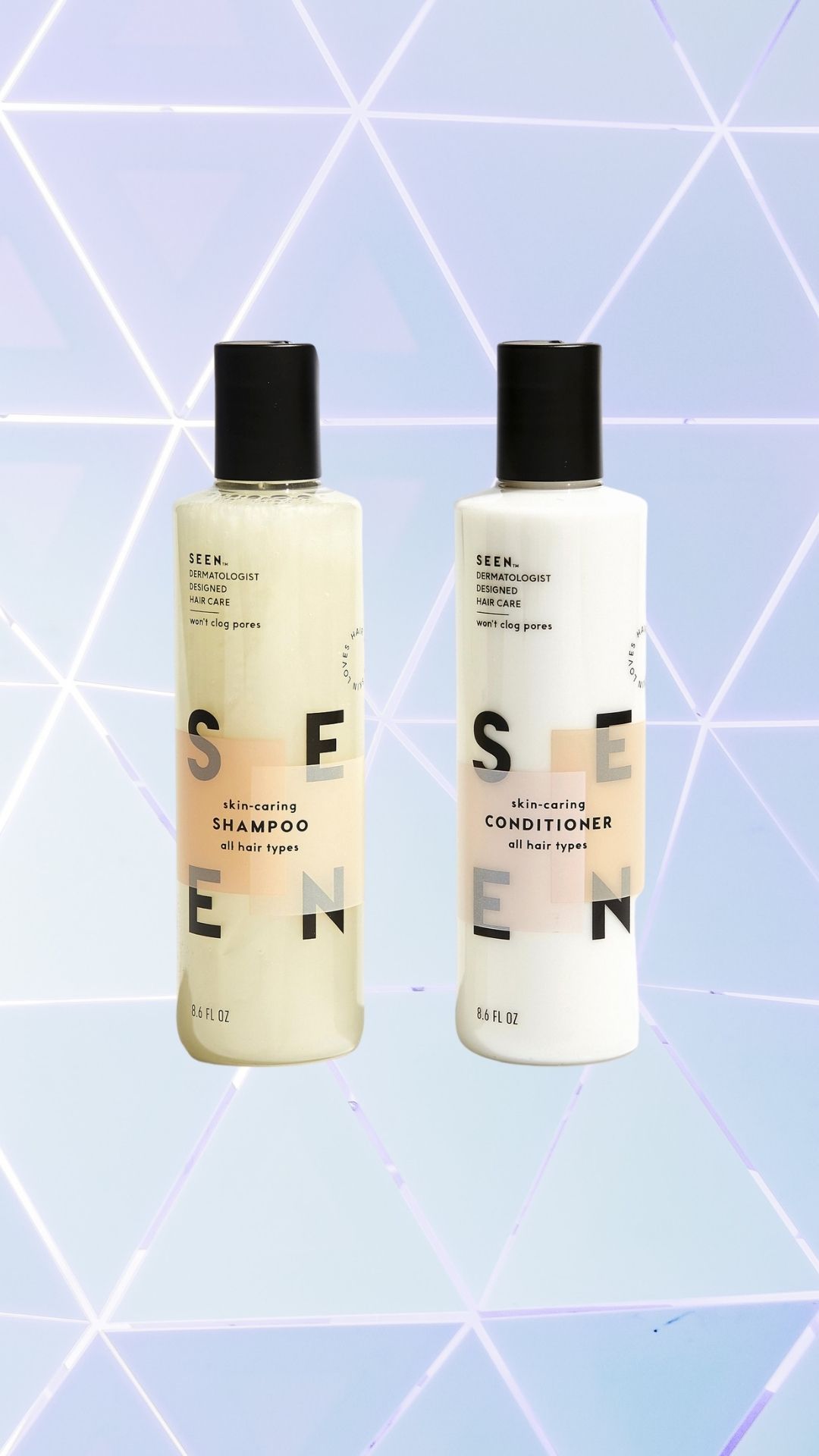 If you have sensitive skin in general or ever experience an irritated scalp, SEEN haircare was made for you. It's ultra-calming and soothes a rough and red scalp. If your scalp feels congested and clogged from buildup, this shampoo and conditioner will clear things up. They even have a fragrance free version if you're sensitive to added fragrance.
Scalp scrubs: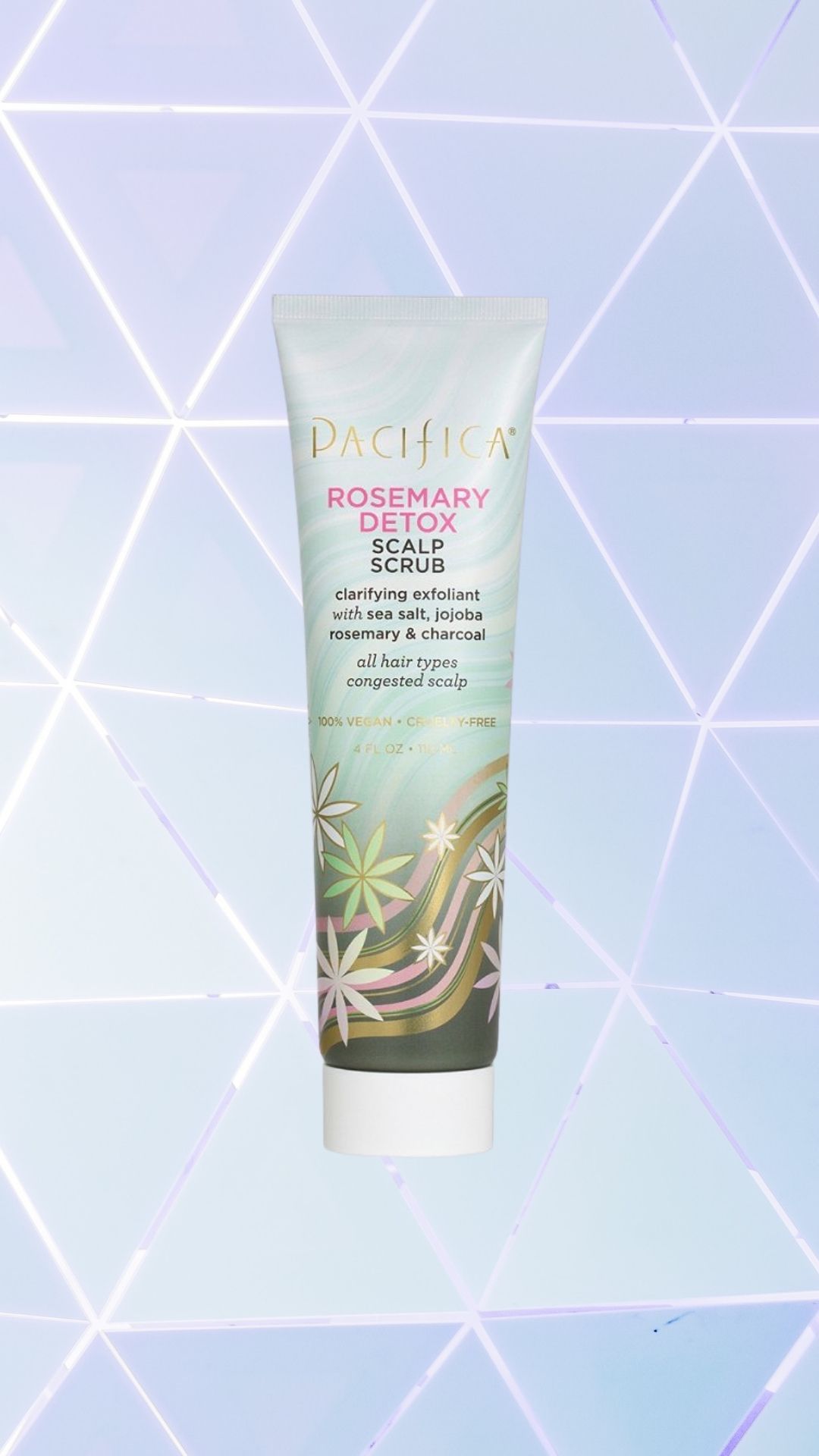 If you've ever struggled with getting your shampoo to lather due to excessive build-up or if you're just looking to begin your scalp detoxifying journey, this scrub is for you. After using this, it's amazing how much better your scalp and hair feels to the touch. With sea salt, rosemary, and charcoal, it's like telling your scalp to hit the reset button.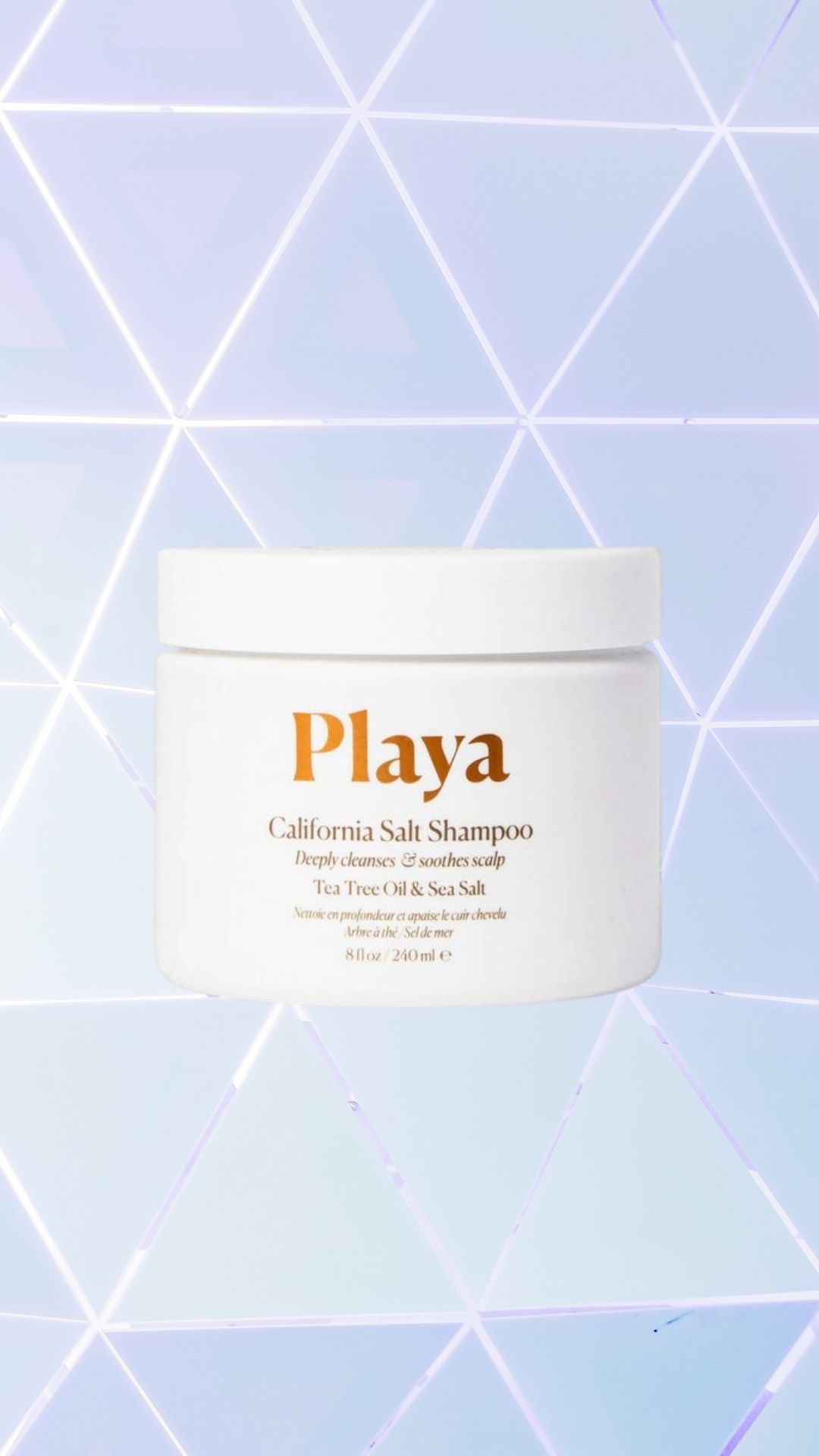 This is actually a scrub shampoo. If you have hair that is slightly on the oily side, you might be familar with this kind of product. However, this scrub shampoo is great for all hair types. It's almost like a 2in1 and you can use it 1-2 time a week to treat any buildup on you scalp and on your hair and clarify and soothe any irriation on your scalp as well. This scrub shampoo restores your natural oil balance and smells heavenly thanks to sea salt and tea tree.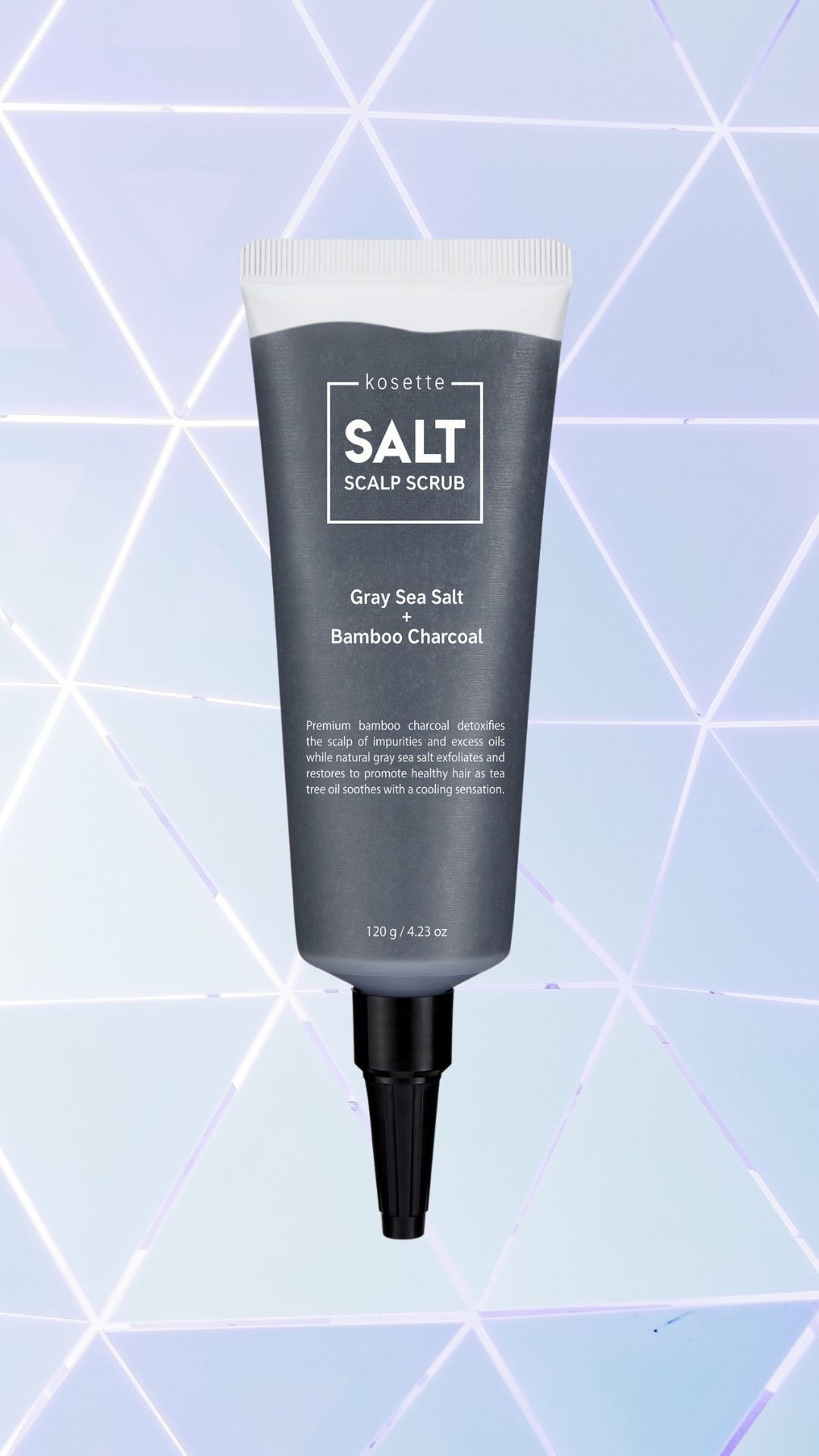 This will detoxify and soothe your scalp all in one go. It's perfect if you experience build-up and irritation. The sea salt and charcoal will helo to life impurities and control excess oil, while tea tree jumps in to calm everything down. Plus, it comes with a handy tip perfect for getting into your roots more easily. This gives a great shine to your hair after putting some life back into it!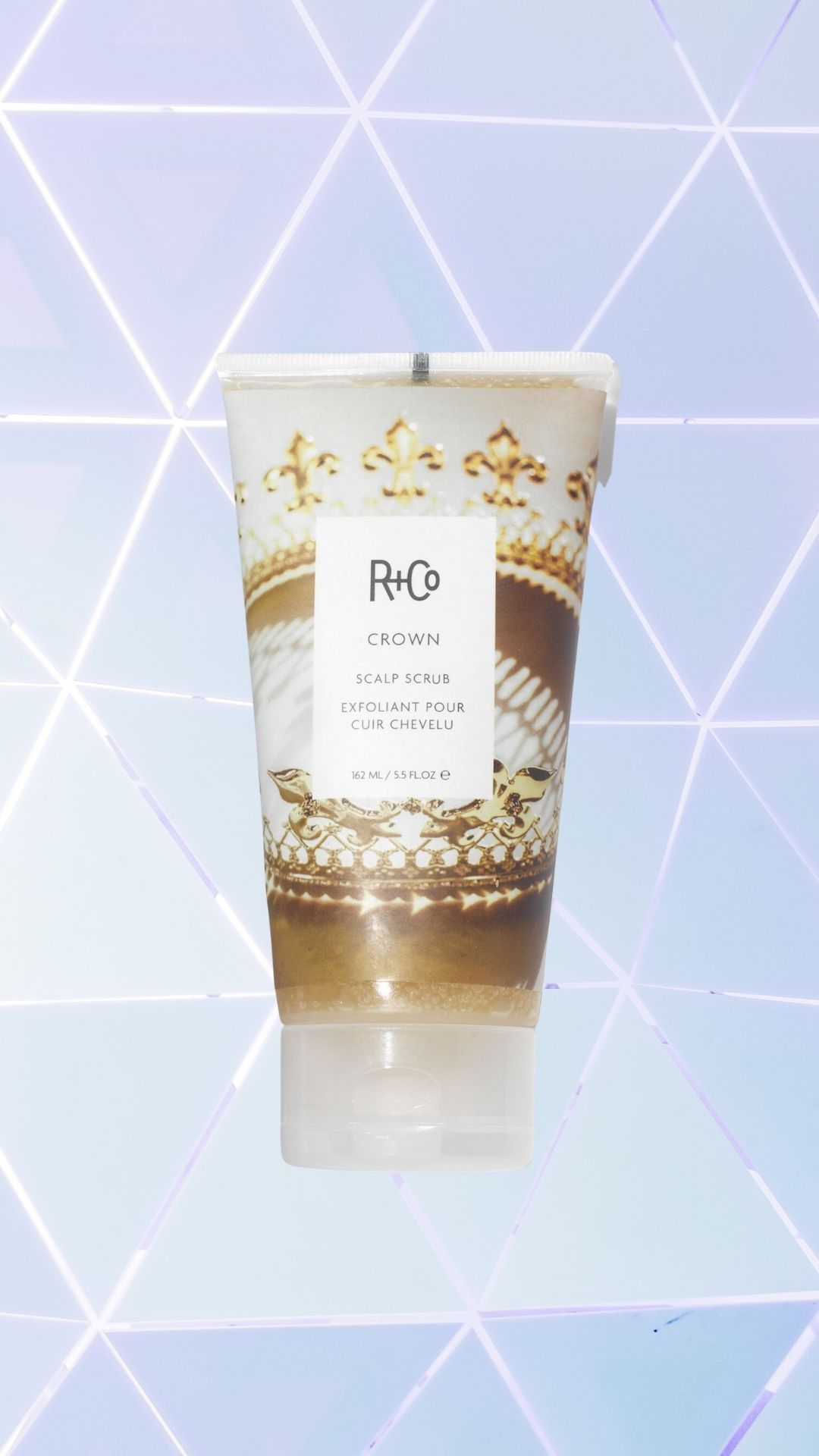 This one is for your sensitive and/or very oily scalps. It's all about rebalancing, purifying, and soothing. Made with salicylic acid (bye ingrown hairs and pimples!), ivory palm seed, and kaolin clay. With the clay, this scrub can be a bit drying. Be sure to add a hydrating product to your hair routine when you use this.
Scalp rinse: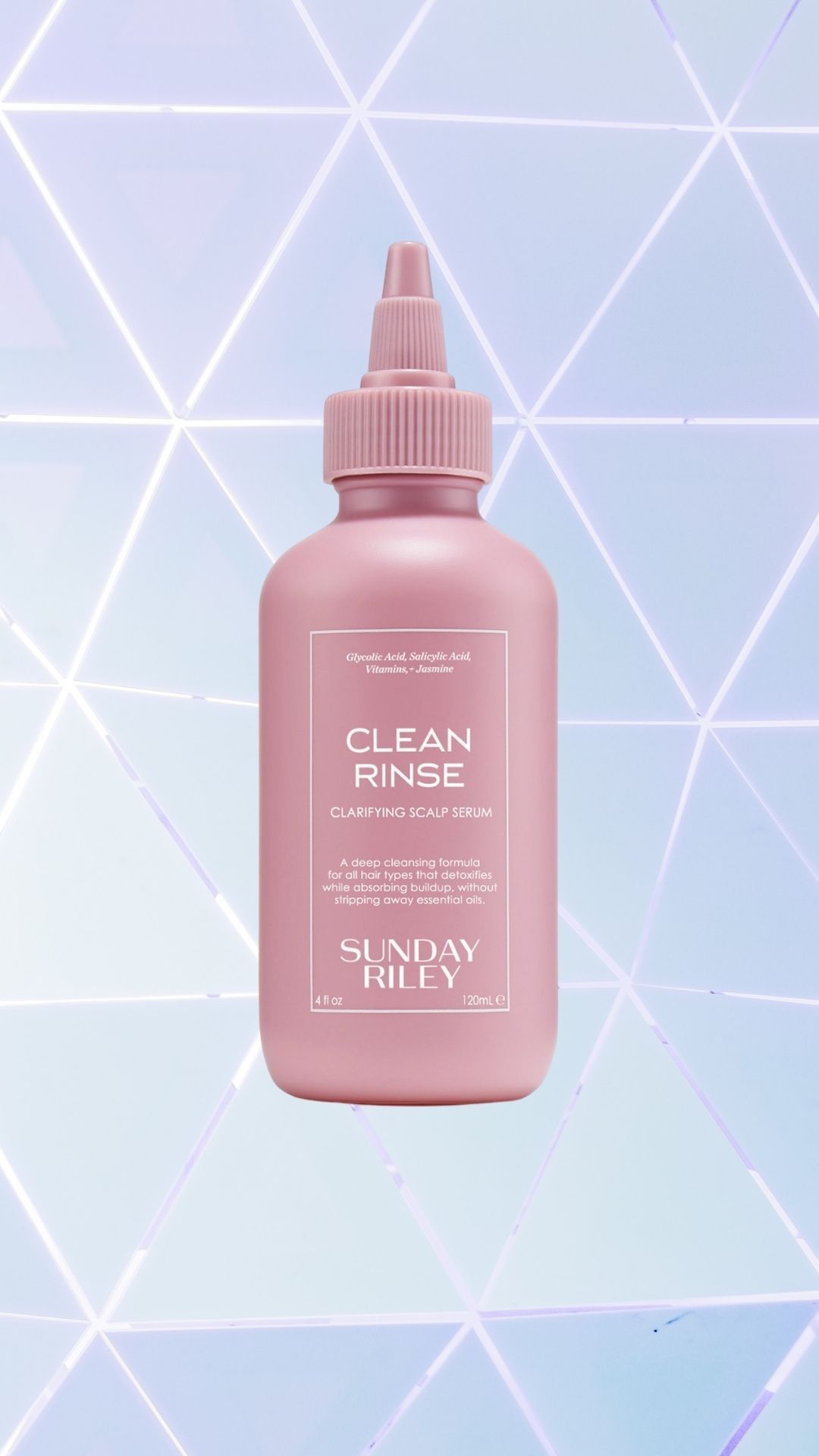 Bring a comb with you in the shower! You'll need it to keep parting your hair over and over to apply this serum. This will go on before you shampoo and conditioner. It's an AHA/BHA serum that takes care of everything: product buildup, clogged follicles, and excess oil will meet their match with this serum. Don't be turned off by the AHA/BHA component; it's very gentle!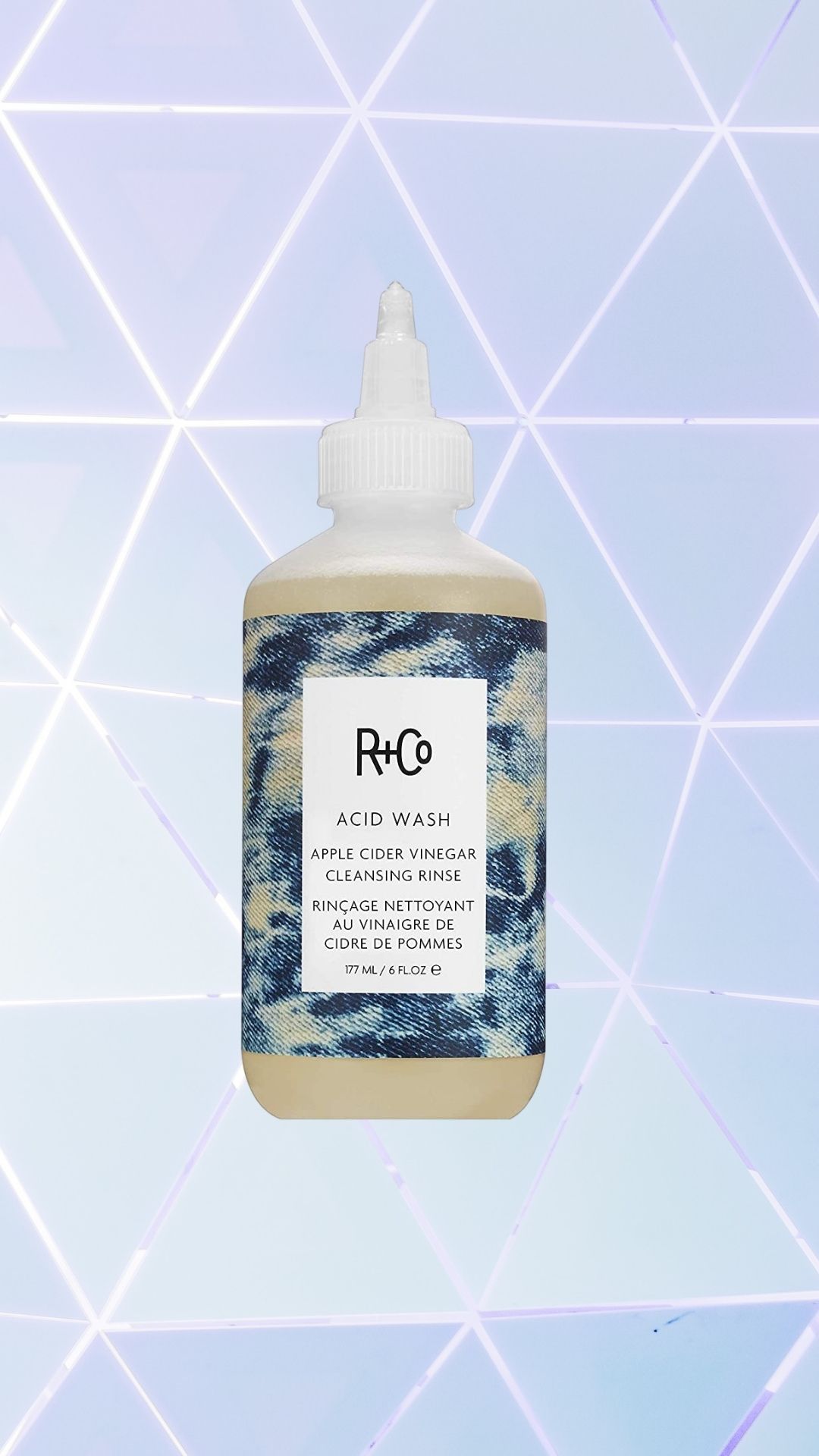 R+Co says this rinse is perfect for people who often dry shampoo or style their hair with heat or products A LOT. This rinse will restore hair to its ultimate clean and shiny status.  This can be used as a substitute for shampoo and if you're a co-wash user, for a conditioner as well. The heroes in this are apple fruit extract, aloe vera, and tamanu seed oil.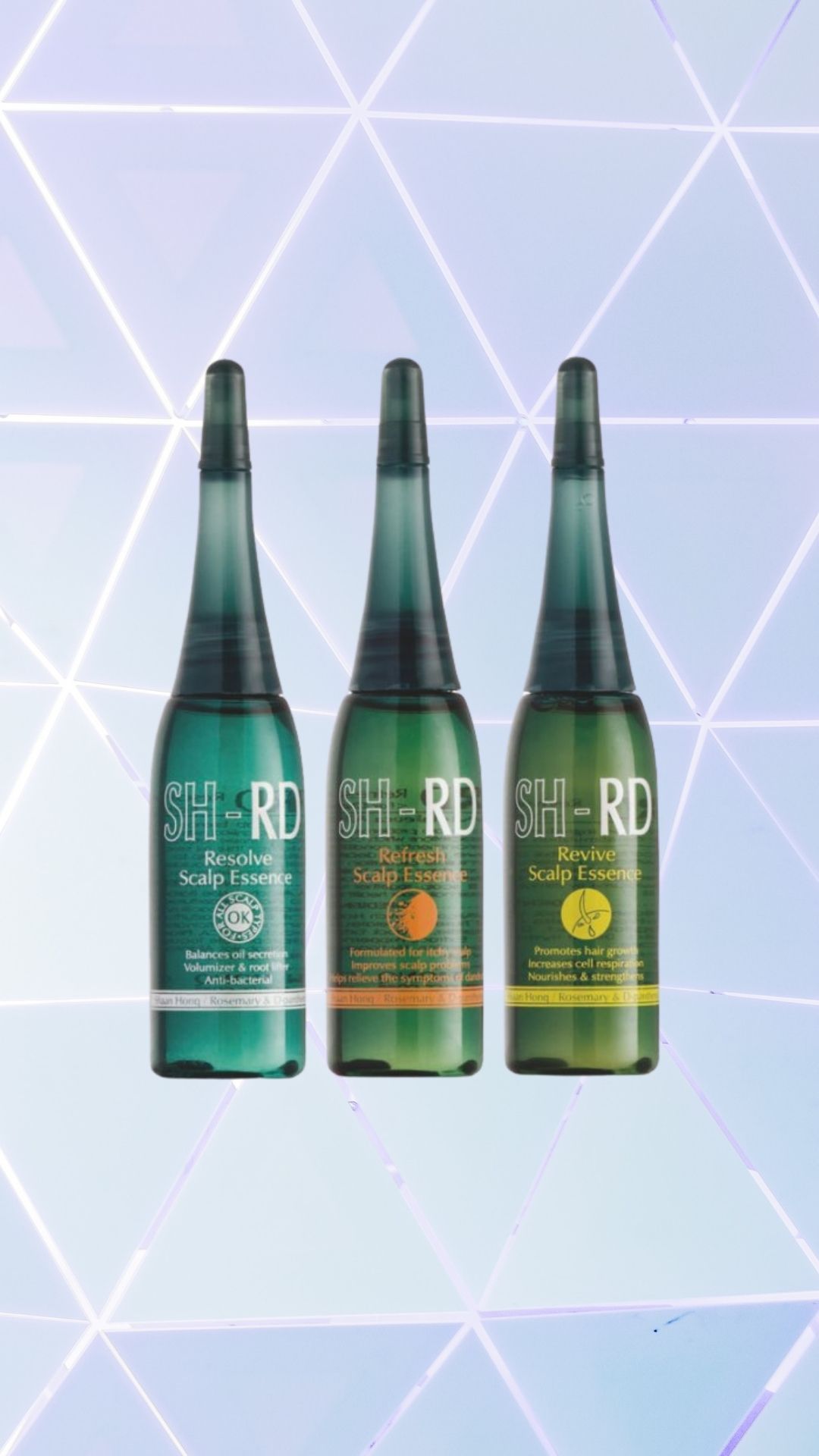 It's as the name suggests! These three 'scalp essences' are your guides in reviving your scalp back from anything it's been through. These are a little different as you don't use these in the shower. You'll need to shampoo your hair, towel dry, and masssage these into your scalp. You don't rinse them! There's one to balance oil and volumize, calm itchiness, and promote hair growth by nourishes your follicles.