Navigating the world of natural indie beauty can be tricky.
With endless brands that offer products with impressive claims stemming from the use of natural ingredients, it can be an overwhelming process to find standout products in this crowded space. Plus, the gorgeous packaging and branding are just so hard to resist.
SEE ALSO: Melyon is the skincare brand formulating products specifically for skin of color
The recent shift to natural beauty is no joke, as the market is estimated to reach $16.6 billion by 2027, according to a report by Grand View Research. As beauty brands scramble to keep up with consumers' desire for organic and sustainable products, Guy Morgan has already beaten them to the punch.
Launched in 2019 when the founder of the same name was just 22 years old, Guy Morgan features a minimal range of products loaded with quality ingredients. The formulas are multi-purpose, and the entire line is crafted with sustainability in mind. Did I mention the brand is gender-neutral, too?
From the beautiful little jars, gorgeous droppers, and majestic gua sha tools ($55), Guy Morgan is meant to look chic in your space while providing transformative results for all skin types.
"I noticed that many natural skincare brands either have a rustic vibe to them or a super stuffy look. I wanted something cool that took visual inspiration from modernist designers and architects," Guy Morgan tells Very Good Light.
Rosehip is one of the key ingredients throughout the Guy Morgan line, and is featured in the Dagger Rose Treatment Balm ($60), Dagger Rose Facial Oil ($60), and Dagger Rose Powder Cleanser ($50). This wonder ingredient is touted as a natural retinol, and it's also what gives these products their golden hue.
Guy Morgan spoke with Very Good Light about his holistic approach to beauty, how he separates his brand from the crowded natural skincare marketplace, and his advice for budding beauty entrepreneurs.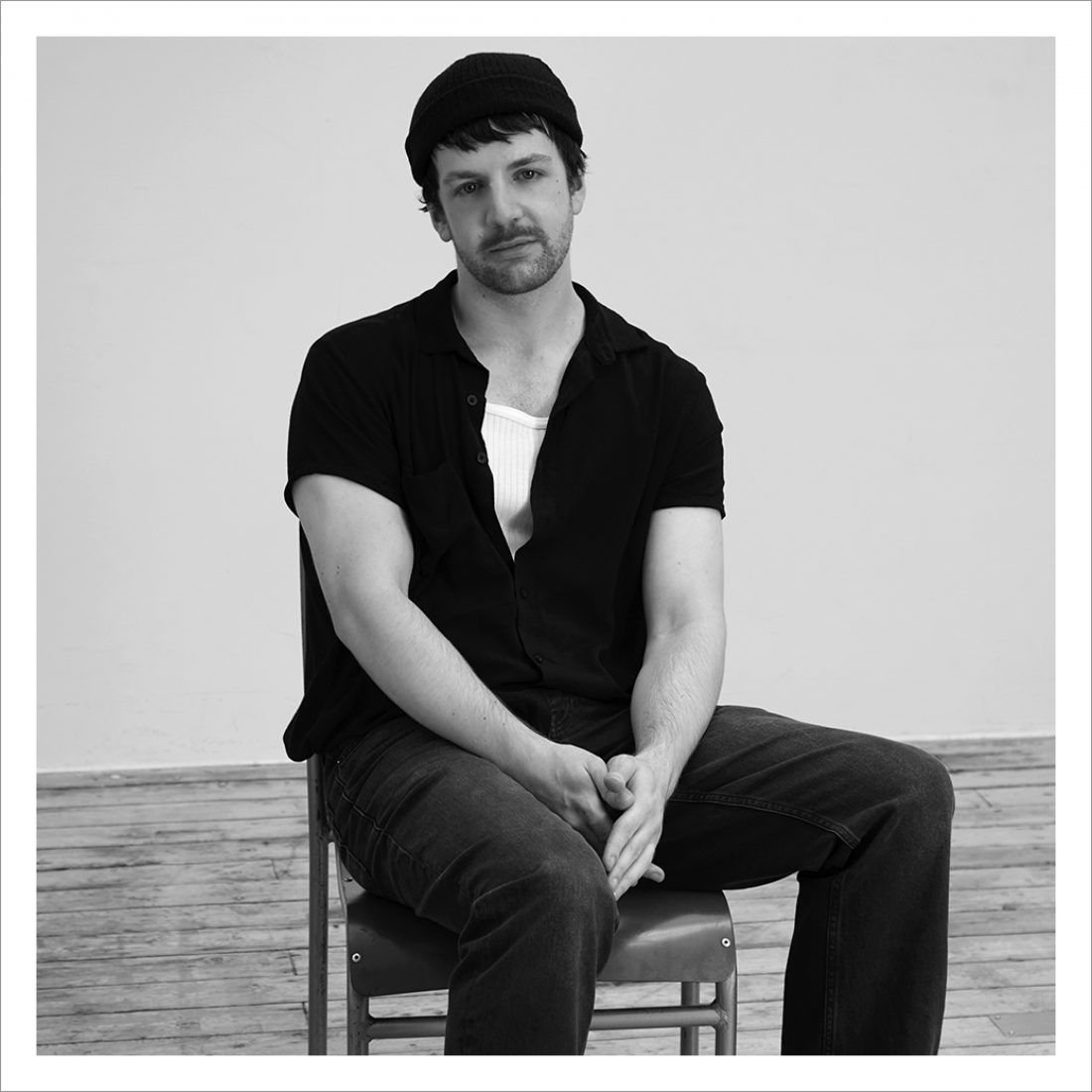 How it started
Guy Morgan was not immune to the typical hormonal acne and teenage insecurities while growing up. While dealing with troubling skin issues, Guy turned to classic drugstore acne products. Unfortunately, these products left him with raw and stripped skin.
"I remember after swimming once, my face immediately began to peel all over from the chlorine," says Guy.
Holistic beauty has always been in the Morgan family. "My mother always had a knack for more natural alternatives," he says. "She introduced me to using clays and grains as a means to cleanse your skin."
This more stripped-down and simple approach to skincare in contrast to the harsh over-the-counter options inspired Guy to set out on his journey of learning about natural beauty products.
While researching, Guy noticed the stark divide between 'male and 'female' skincare. "As someone who was coming to terms with their sexuality, I found neither spoke to me," says Guy. "Male skincare was always so aggressive and patronizing. What about those we didn't identify with either?"
Building his brand
The Guy Morgan skincare brand started as a hobby, selling products out of his home to family, friends, and at the occasional local farmer's market. His first product offerings included bath salts, clay-based cleansers, and face masks.
From the initial launch, Guy used all the feedback he could get to better tailor the line and create future products that suited customer's needs and concerns. When first developing his line, Guy would package his products in beautiful plastic-free apothecary jars. As it turned out, this method turned out to be impractical, leading him to new sustainable packaging options.
"I'm now more interested in looking at the latest innovations in sustainable packaging," says Guy. "Refills are of particular interest to me, such as [what] Refrain [is doing]."
The Guy Morgan approach to skincare
"With Guy Morgan, we try and bring simplicity to your routine, reducing the number of products used," Guy says. You can see this multi-purpose approach in products such as the Dagger Rose Treatment Balm ($60) which can be used as a moisturizer, an overnight sleeping mask, and even as a cleansing balm.
When it comes to the ingredients inside the products, Guy does not skimp on quality. "They're always vegan, and wherever possible, certified organic with traceable origins," Guy says.
Guy Morgan's routine
Just like his own brand's philosophy, Guy likes to keep it simple when it comes to his personal care routine. "I cleanse twice daily with Dagger Rose Powder Cleanser ($50) and follow with Dagger Rose Facial Oil ($60) to replenish any lost oils, as well as give my skin an antioxidant boost."
Since Guy is based out of East London, his skin endures colder weather. During these cold weather days, Guy opts for the Dagger Rose Treatment Balm ($60) and applies it over slightly damp skin to lock in hydration.
"I don't have time every day, but when I get the chance, I love to incorporate Gua Sha into my rituals, which helps drain lymph fluid, such as puffiness under the eyes," he says.
Beyond skincare, Guy also enjoys taking care of his body by doing daily exercise from home, utilizing his body weight, and a set of dumbbells. "I wish I had the patience for things like yoga!"
Guy Morgan's advice for budding beauty entrepreneurs
Not every indie beauty brand catapults to skincare stardom the way Guy Morgan's brand did, and its rapid rise to success wasn't always smooth sailing.
"The brand blew up way earlier than I had expected, and I lacked the business savvy and infrastructure to support it," Guy says.
His advice is to do as much research as you can before going mainstream. "It's been within the last two years that I legitimized the brand, leaving my old career in interior design to work full-time," Guy says.
When he decided to devote all his time and energy to his skincare brand, he increased the amount of time spent in the lab in order to develop more sophisticated products. These products are now some of the brand's bestsellers, including the cult-favorite, Dagger Rose Treatment Balm.
"Giles Hattersley, UK Vogue Editor, calling it 'so good you'll wonder how you ever lived without it' has been one highlight!" he exclaims.
But beyond the hype, Guy expresses his gratitude for all the skincare enthusiasts that have incorporated Guy Morgan into their skincare routines and top-shelf.
"The biggest highlight is hearing how much of an impact the range has had on people's rituals, making them reconsider vegan and natural skincare."
(Photography by Thea Lovstad)
READ MORE LIKE THIS