Very Good Light is proud to introduce good light, a personal care brand that believes in beauty beyond the binary. Shop here.
—
"A moth lives and dies searching for light; if it only knew light was within all along…"
Light and darkness. Both have been juxtaposed for centuries to provide context of hope amidst great pain. It was American actor Richard Evans who once said that in "the darkest skies we see the brightest stars."
New Year's Day, 2016, I cowered in the passenger seat, my sister's hands on 10 and 2. White powder danced in the drizzling Colorado winter as the humming SUV weaved through the glistening black pavement.
I had just quit my full-time job to pursue Very Good Light and had given up my apartment in Crown Heights, Brooklyn, to move back in with my parents. My sister was home for a short break before returning to South Carolina where she was getting her higher education degree. And while things felt familiar, holiday season topped off by Mariah Carey playing on the speakers, I knew everything had changed.
As a mostly responsible young adult, I had been self-sufficient all my years in New York. Even at my lowest times freelancing I'd never once relied on my family for support. But in the past few weeks I'd found myself floundering, treading in murky waters trying to find a semblance of hope, of light. Launching Very Good Light was my first business, but with only $4,000 left in my bank account, I knew I wouldn't get very far.
Did I make a mistake? Was quitting my stable job worth it? Was I now a failed entrepreneur mere weeks after launch? Having nothing to show in my decade of work but my bruises and burns, scars from my decade-long career as a fashion and beauty editor, I started spiraling into the abyss.
"Dave," my sister said, breaking the silence. "How is everything going?"
The truth was not very well. But I could no longer hide my anxiety from my sister. Through brackish, hot, stingy tears I muttered this: "I feel like a loser." It was the lowest point in my life, this state of feeling helpless over the future.
Hope in the midst of fear
But what kept me alive was hope for a better future. Very Good Light, after all, was all about bringing light into the world. And publishing stories every day and connecting with real humans who felt the same as I did made me want to continue despite the circumstances.
And it's hope that allowed me to sustain the business for four years.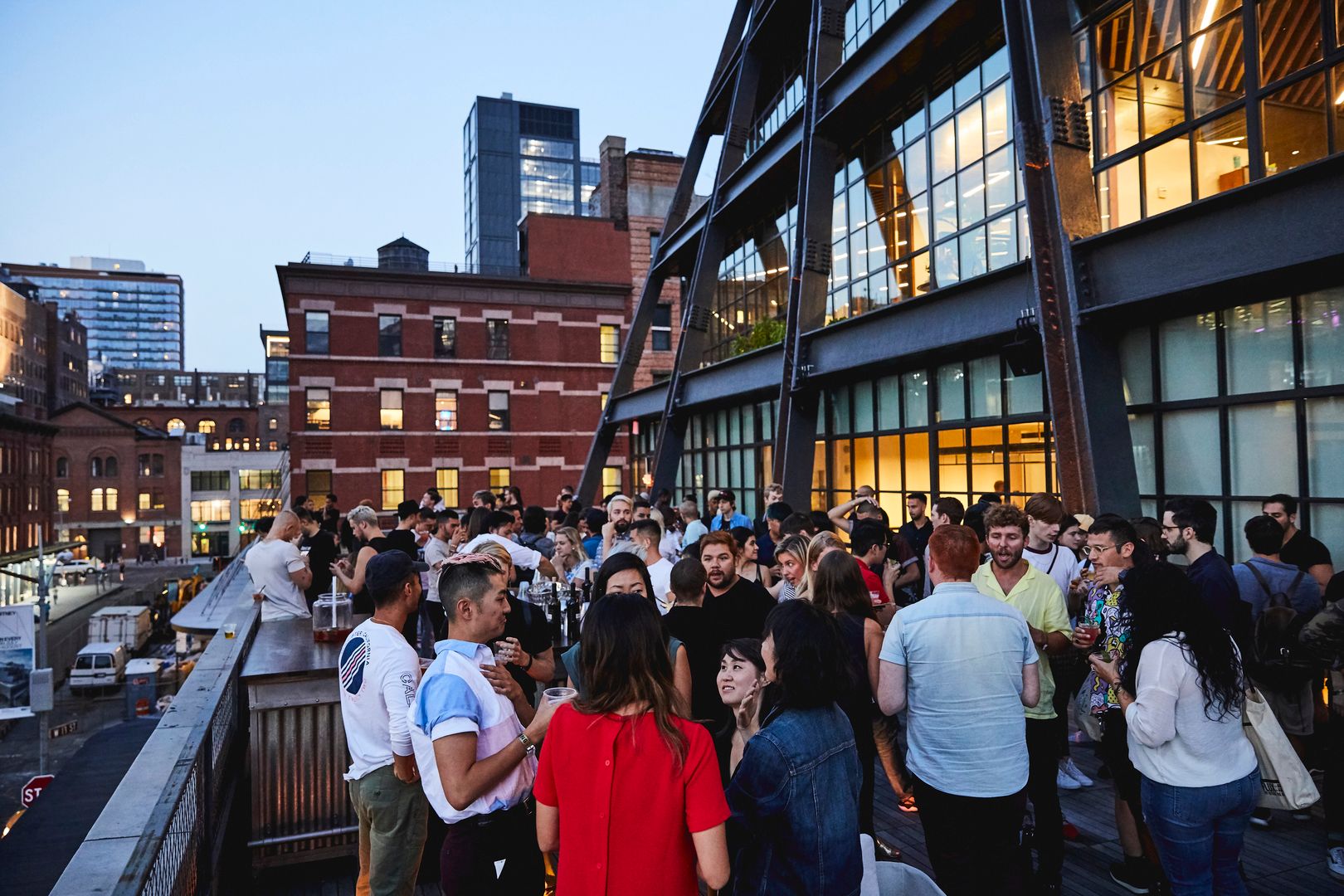 Rolling up my sleeves I decided to spread my wings and attempt to put my all into Very Good Light. All along the way, it's like the universe was whispering in my ears to continue. There were glimpses of light along the way, like our major launch dinner with Baxter of California; our New York City launch party with Samsung; the time we did our first viral campaign with Milk Makeup; or launched our first product, the SOON beauty bag sold exclusively at Opening Ceremony.
Every time I felt Very Good Light was hanging by a thread, another opportunity would reveal itself in the last minute as if the universe was testing me.
Do you really want this? Does this mean enough to you? Prove it, the universe asked me.
Vision for a more inclusive beauty space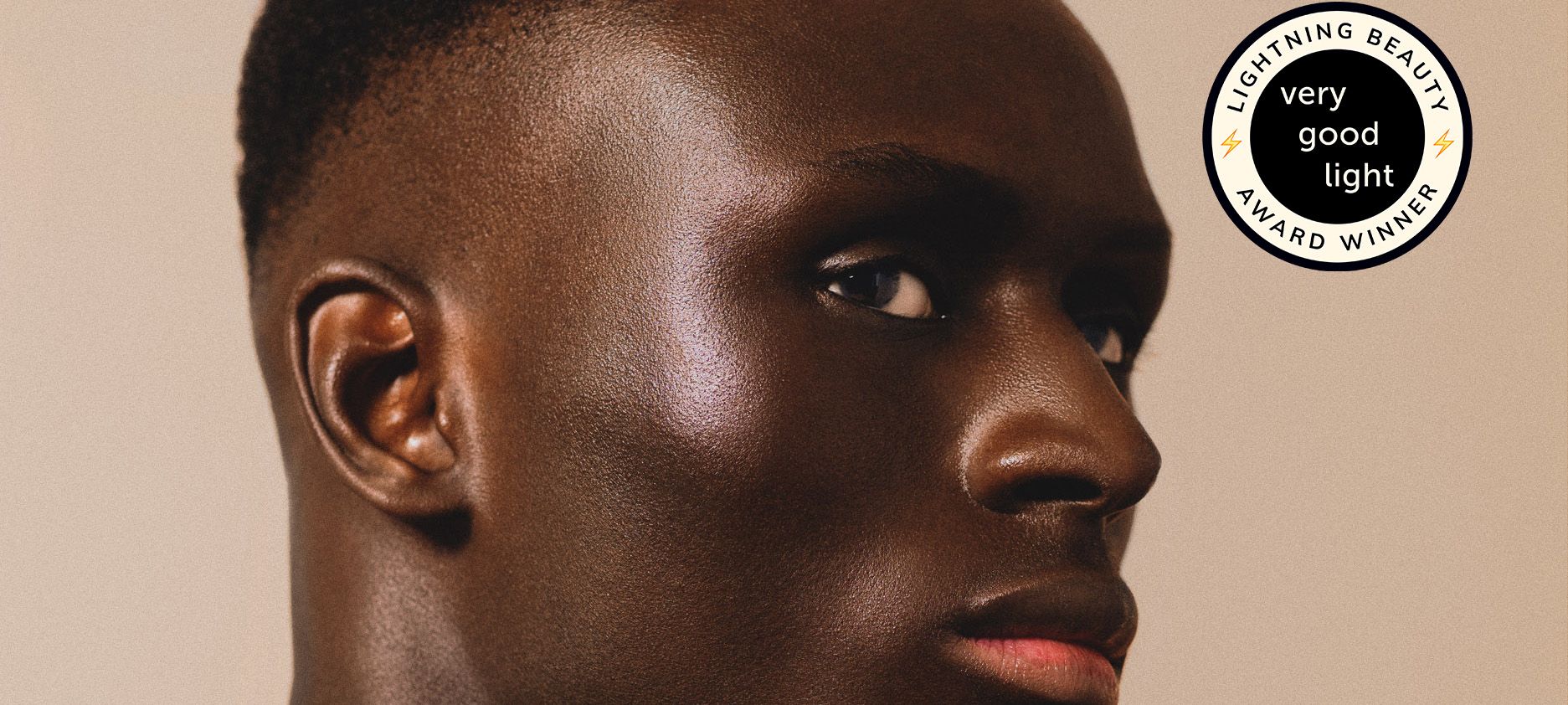 Along the way, I went back to the bigger vision in mind, which was always launching a beauty brand that centered hope, belonging – light. As I continued covering the beauty industry, I also realized how I never quite found a brand that reflected me or fully embraced who I was.
After all, for so long, the beauty industry has been so gendered. Think about the beauty aisles at any of your favorite retailers. There's the hypermasculine grooming sections, touting beard oils, shaving products, "manly men" who don't have time to moisturize (and if they do, it's in secret). Then there's the hyperfeminine cosmetics sections catered towards women, as if those from other gender identities don't also long for a fully baked face and cut creased eyes.
We were now going into the future and a new decade where the binary and its roles seemed irrelevant. A PEW Research study found that 35% of Gen Z preferred gender-neutral pronouns, with the resounding majority stating online profiles should ask for more of a person's gender than "man" and "woman."
If this is the case and we're heading into a more gender-inclusive future, why was it that the beauty industry still felt so siloed?
In my downtime, I created a vision board, sketched out samples, created a line of products that I believed could include folx from all walks of life, celebrating beauty from all spectrums. It was an extension of the work I was already doing at Very Good Light, speaking to people from diverse communities and redefining "beauty" along the way. The work at Very Good Light proves there is space for all of us.
Launching a beauty brand takes more than a vision board and a dream, I realized after taking meetings with investors who all said I was either too early or "too niche." Instead of fighting back, I gave it up to the universe and waited for my turn. If it is meant to be it'll come along, and if it doesn't, it was never mine to begin with, I'd say.
Along came a sign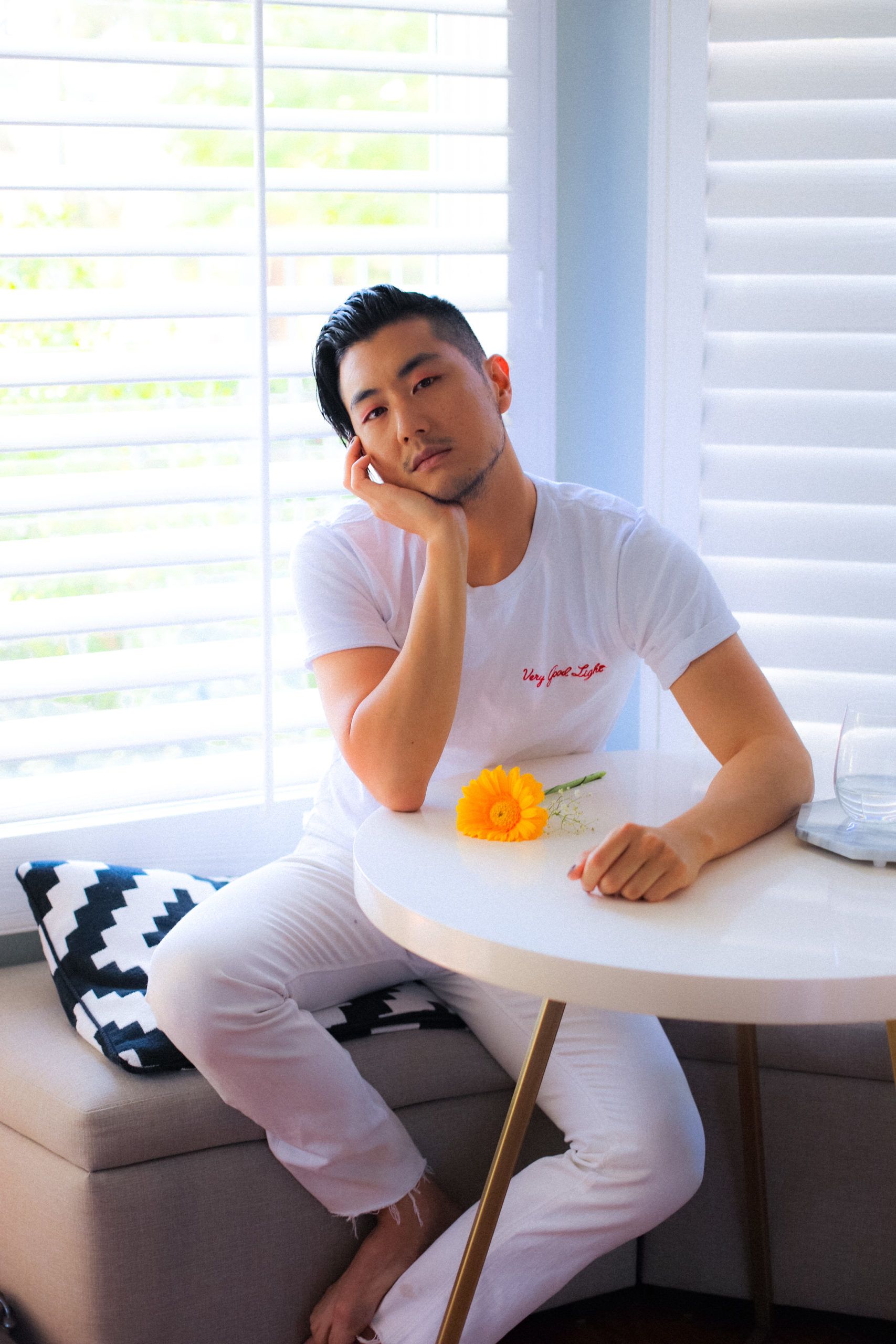 The universe came calling in the summer of 2019. While I was busy making moves in Los Angeles, I received a phone call out of the blue from a colleague from my past. His name is Michael Engert and he asked if we could catch up. Michael had just left his position at the brand Supergoop, the SPF powerhouse that has a cult following. We'd been in talks in past years to perhaps do something branded together with Very Good Light but nothing ever solidified. When we finally spoke, I told him about my big dreams: How I wanted to launch a beauty brand beyond the binary but one that needed to exist in an authentic way.
He was intrigued.
A trip to Colorado to meet me later, we spoke about our dreams of the future. It was a long road ahead but one he felt passionate about. A handshake later, Michael officially joined the team.
First things first: what's in a name? After mulling over dozens of names it was obvious that we took inspiration from Very Good Light. Instead, we'd truncate it to only two words instead of three and go with "good light." The name wasn't only about shining a good light on yourself, the soul of the brand was everything Very Good Light was but in product form – that is, coming to terms with who you are, celebrating your light, and ultimately sharing it with others. No matter where you come from or who you look like, light could guide you through your loneliest of days or deepest of dispairs.
Ultimately, good light is a celebration of you. Your natural beauty. Your innate power. It's always been there, ready to be unleashed.
With that, I'm so proud to announce the launch of good light today at goodlight.world! Today, as I perspire, cry, and take deep breaths I think about every single one of you who helped along the way. With every DM, you kept me going; with every comment and like, you allowed me to feel less alone; with every email I felt alive.
I hope you will get that same feeling by using our good light products. After all, Lighters, we did this together! We all know that beauty is transformative, it's inherently powerful, and transgressive. It empowers, it armors, and deflects. Mostly, beauty allows people to create their own worlds, define themselves on their own accords knowing that if beauty is in the eye of the beholder you – and only you – are that beholder.
I realized these sentiments only later in life but hope they ring true for you. We are all worthy of love and light.
Our mascot – the moth
It's why good light's mascot is the moth. It's a creature that is often deemed the underdog, the supposed ugly step-child compared to the butterfly. While the latter is historically heralded as the pinnacle of beauty across cultures, the moth isn't. While the butterfly is able to bask in the daylight for all to see, the moth is relegated to the darkness, where it hides in the shadows. The tragedy of course, is that a moth will live and die with the sole purpose of touching light, risking its entire being to be seen, succumbed by the scorch of a flame. If only the moth knew light was within all along, how different would its life be? What else could the moth be able to do?
It's this sentiment that we guide ourselves with good light. We are all moths. But instead of waiting to be touched by light, we have the opportunity to shine it on our own, forcing the world to notice our power, our brilliance, the many rays that show all colors of our collective beauty.
I so wish I realized this back in 2016 to the young me who was afraid to step into their life. If I was to go back in time, I'd tell the younger me that though I may have self doubts, lack self-love and confidence, I was still worthy. I still am.
I hope you find joy, peace, and a home at good light. Our products are formulated for all skin types in mind. Whether you have oily, acne-prone, sensitive, this will hydrate, plump, and transform your skin. With our clean and non-toxic ingredients, vegan formulations, and power ingredients, I hope you will be proud to use our three products. They range from our Cosmic Dew Water Cleanser, a unique gel-to-foam experience, Moon Glow Milky Toning Lotion, an all-in-one skin soother that balances out your pH as well as plumps, and our We Come In Peace Probiotics Serum, which will cool the inflammation – instantly. You'll feel glowier in no time.
Here's to getting to know another side of us at good light. I've been so humbled to be your editor and will still see you around here at Very Good Light. Until then, I do hope you find community and space with goodlight.world.
Love you all and you bring me so much joy, so much light.
May good light the way…
David Yi
READ MORE LIKE THIS