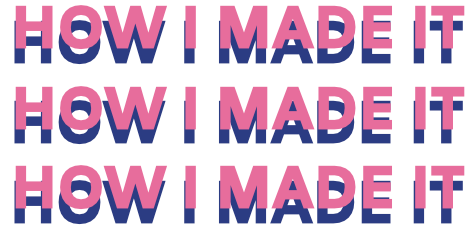 Welcome to our series, How I Made It, where we talk to beauty brand founders about their come ups, their origin stories, and how they finally, well, made it. The recurring series talks to beauty founders from all walks of life to uncover what inspires them, what pushes them, and the secret to their success.
LASHFOOD was created with the philosophy that clean ingredients can also deliver results.
With the help of her mom, Faith Kim founded LASHFOOD, a line that caters to nourishing your eyebrows and eyelashes. The mother-daughter duo spent years researching formulas that would help brows and lashes grow strong, long, and healthy.
Eventually, they discovered Phyto-Medic Complex – a formula that is 99% natural, organic, and very effective. Almost two decades later, the company continues to thrive and can be found in-stores and online. Very Good Light spoke with Faith about the future of sustainability in beauty and skincare, what it means to her being an Asian-American entrepreneur, and more.
SEE ALSO: How I Made It: Beauteani's founder Arpeeta Oberai, on bringing Indian tea culture to American beauty
What made you want to get into the skincare and beauty business?
I've always had a passion for creating. My mom and I were the first to launch a pro-facing eyelash extension brand 13 years ago and that naturally led us to expand into retail with LASHFOOD.
What is your go-to product?
Sunscreen! Always. I've been a Tizo sunscreen user for years but purchased Supergoop during Sephora's VIB sale and am in love. My bedside beauty essential is LASHFOOD's Lash Enhancing Serum. I don't go to bed without it!
Growing up did anyone influence or spark your love for skincare? If so, who and how?
My mother. Skincare is a ritual for her – it's the time she'd set aside to take care of herself and her ritual always seemed so luxe and chic to me as a child. The smell of certain Korean skincare products still reminds me of her. She definitely has influenced my approach to beauty being less is more. Not too perfect or too done. Beauty should be effortless, easy, and fun.
Where do you see the future of sustainability and beauty heading towards?
More attainable for everyone. Today, consumers vote on what brands should produce by where they spend their dollars. I hope this demand drives manufacturers to provide more affordable options to brands to [allow them to] produce sustainably. In the meantime, brands will get more creative on how to move towards zero waste, sustainably harvest ingredients, produce with more PCR materials, etc. I believe better-for-you ingredients and better-for-the-environment products will no longer be a "trend," but become the new standard.
What does it mean to you to be an Asian American beauty entrepreneur?
It means a lot. It's amazing how far Asian beauty, food, culture, everything has come since I was a kid. I grew up being the only Asian kid in my class, so to see Asians being represented, being so visible everywhere is awesome. Kids these days won't understand the struggle of being embarrassed to bring Korean food/kimchi to school for lunch! I'm extremely proud of my roots and hope to see more representation across all industries.
Who is your inspiration within the beauty industry?
My team! They amaze and inspire me every day with their creativity, drive, collaboration, and energy.