To be completely honest, as much as I love clean and sustainable beauty and skincare, I've never loved a product enough to repurchase it.
Enter Kjaer Weis, brainchild of Kirsten Kjaer Weis. Kristen founded her brand after years of experience as a makeup artist with the idea that makeup could be both high performance and free of synthetic ingredients. Beyond that, Kjaer Weis defines sustainability as a pillar of its philosophy, and as something that is inherently beautiful. The beauty brand is known for its elevated and heavyweight refillable silver tins and redefining luxury in the clean beauty landscape.
SEE ALSO: A beauty editor reveals the secret to no-makeup makeup
I recently got to try out Kjaer Weis' powder and buildable cream eye shadows, as well as their cream blush and highlighter. Here is my honest review of all of them–and why I'll be repurchasing all of it.
The brand
I can't begin this review without emphasizing straight away that Kjaer Weis has the most luxurious and well-thought-out packaging that I've seen in a beauty brand…ever, sustainable or not. Each product comes in three different variations of packaging: the Iconic Edition, the Red Edition, and the Refill.
The Iconic Edition lives up to its name: in this particular iteration, Kjaer Weis' product tins are enclosed in refillable, engraved silver chrome cases with swiveling magnetic closures. The first thing I noticed about the Iconic Edition products I tried was the depth of the engravings on the exterior and how heavy and substantial they felt in my hand, completely free of plastic. The physicality of just opening and interacting with them is pleasurable and intuitive.
All of Kjaer Weis' products can be bought as separate, unenclosed Refill tins, so you can refill and reuse the containers after you've used up all of the initial product.
The packaging of the Red Edition is made of 100% recyclable, compostable, and refillable paper. The Red Edition's red vinyl-y packaging is a great choice in terms of sustainability that still feels luxe but ultimately falls short of the durability and quality of the metal Iconic Edition.
There is a $10-12 price difference between the two sets of packaging, but if you want to fully commit to refilling and reusing your packaging as it was intended to, consider shelling out for the Iconic Edition.  In terms of initial investment, it feels like a big difference but over time not having to pay the additional cost of replacing less durable packaging is better for your wallet and the planet. So without further ado: the makeup.
Cream Glow and Cream Blush Iconic Edition ($56, refill $32)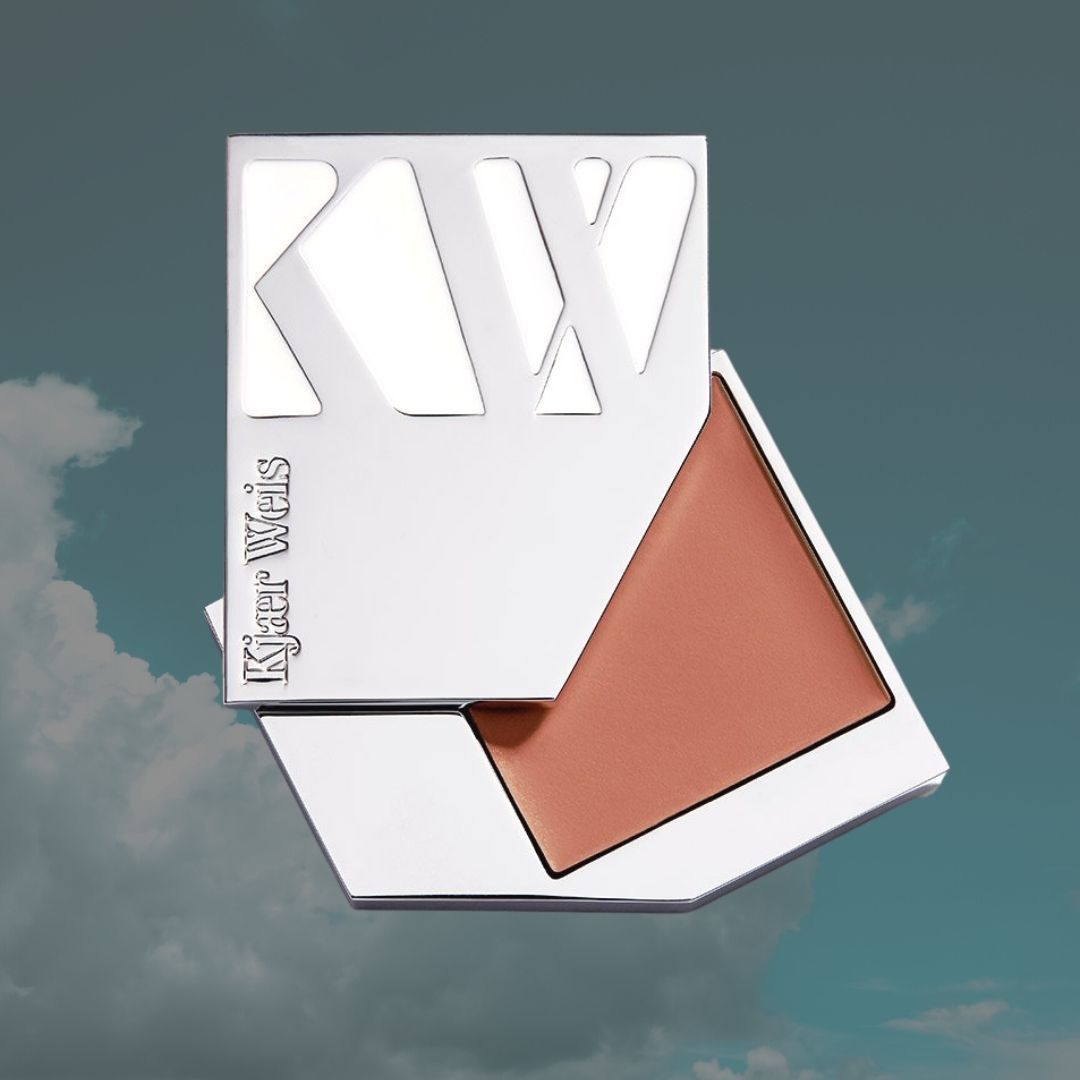 Two words: sheer and buildable. Cream Glow and Cream Blush are identical in pricing as well as packaging. From my experience using them both regularly and simultaneously on the high points of my face, I don't really notice a difference between the two formulas, other than color and shimmer (in the case of Cream Glow).
Kjaer Weis' default state is dewy. TBH, in a pinch, you can make a full, defined face of makeup using only one shade of either the blush or the deeper toned highlighters by applying more or less of it on different parts of your entire face (think eyes, lips, cheeks). Since the formulas are so similar, they work really well together to create looks with a lot of depth. If I was traveling somewhere last minute with only a carry on I would probably take a coral shade of Cream Blush, a deep bronze Cream Glow, and a little bit of eyeliner for a complete look.
Cream Eyeshadow Iconic Edition ($48, refill $30)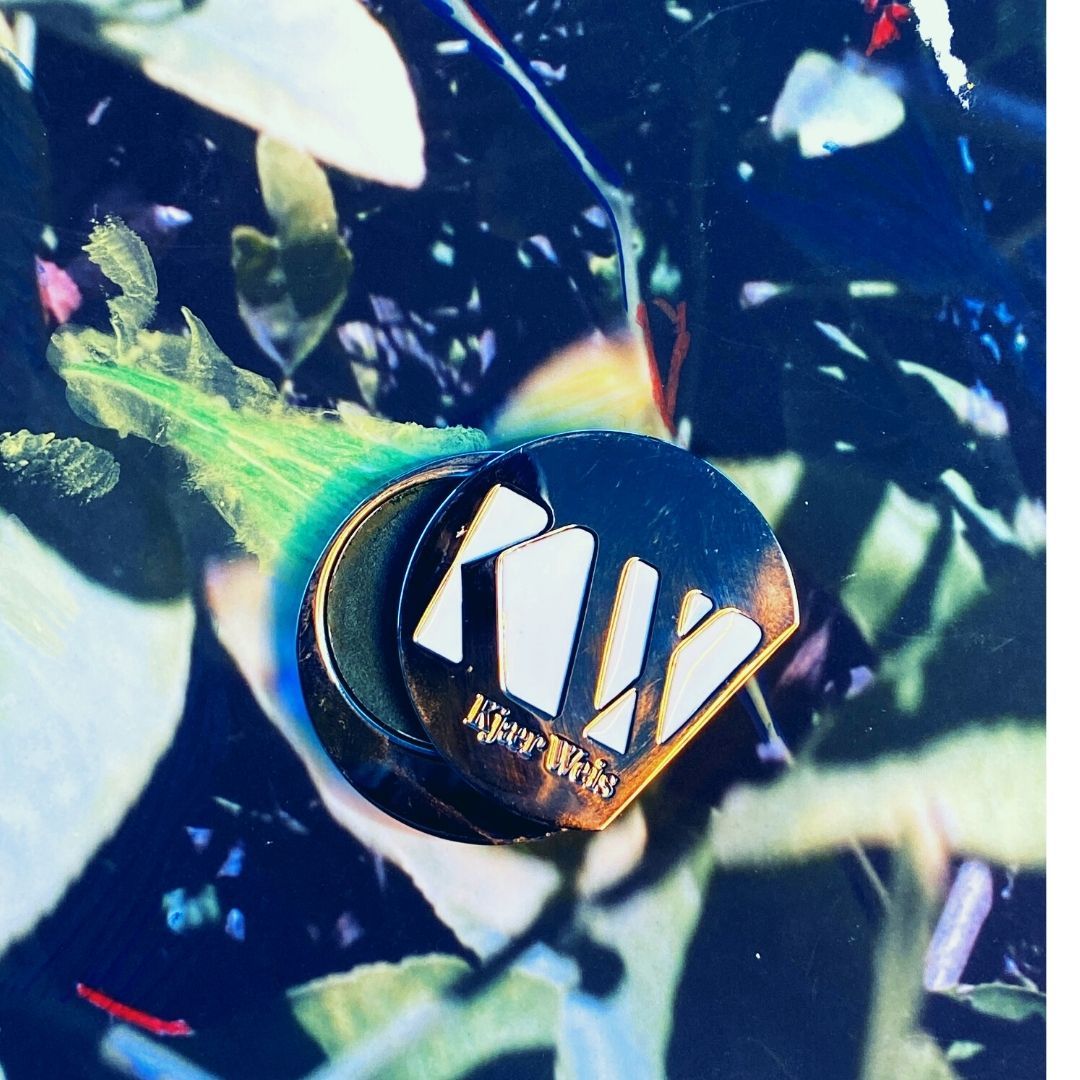 When I think about Cream Glow and Cream Blush, I can rattle off a couple of drugstore or mid-range dupes. Cream Eyeshadow is unlike other products in their range in that there's not really a good dupe for that sheer, buildable formula Kjaer Weis nails down so well. You can apply it with your finger for an inky wash of color for a subdued look, or use Cream Eyeshadow as a primer/base for a smoky eye.
I use Kjaer Weis' Cream Eyeshadow with their standard powder eyeshadow to create a full smoky eye.  If you have the right brush, you can combine the two to make a stupidly good eyeliner too. I use cream eyeshadow as a primer more than anything else really, but, again, if I had to head out on a last-minute trip it would go with me for the sake of versatility alone.
I wore a full face of Kjaer Weis applied impromptu with my fingers on a Zoom call and two people explicitly complimented my makeup that day. I just wish there were more fun pop colors versus the Scandanavian minimalism it does so well.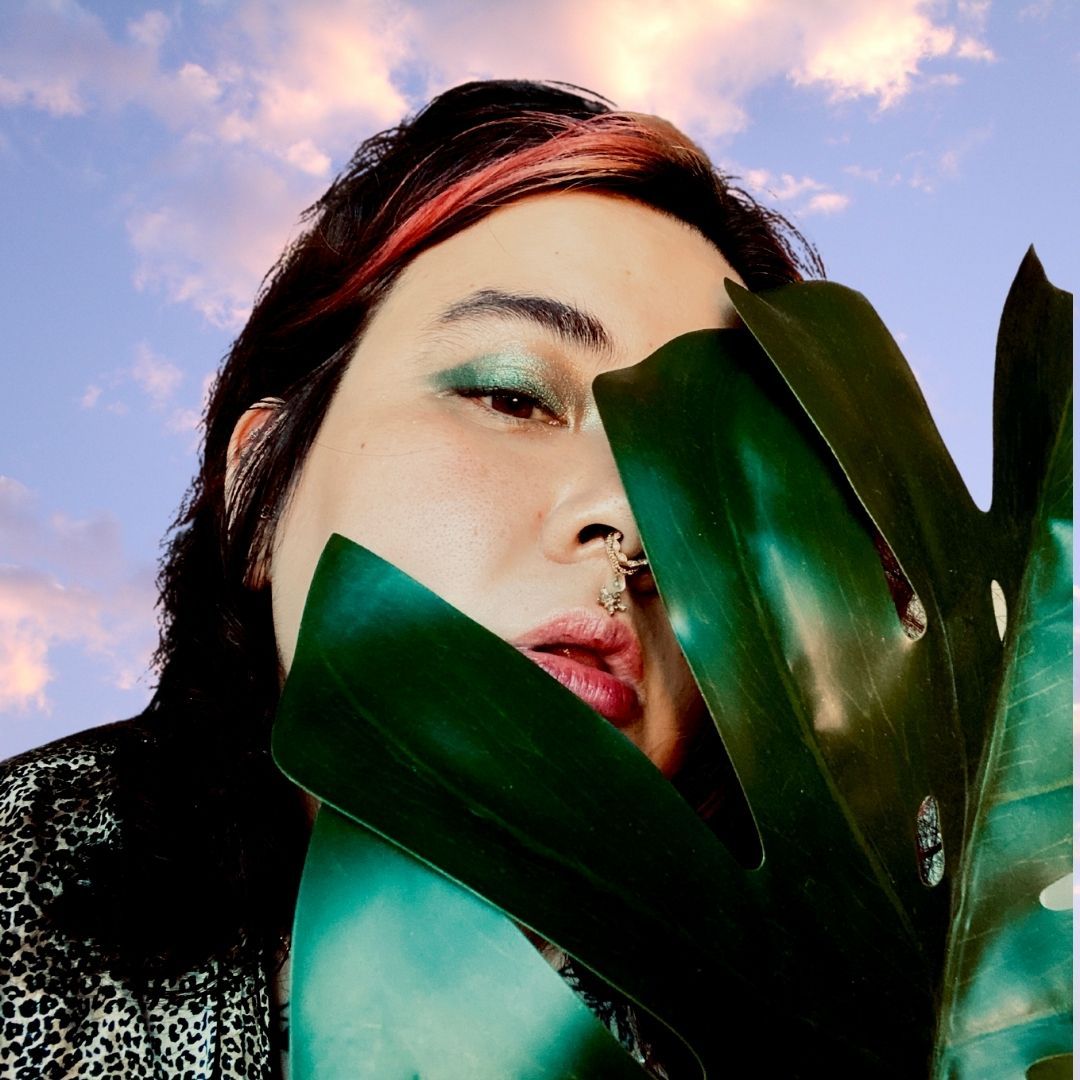 TLDR:
– Kjaer Weis leads the pack when it comes to high-performance beauty
– The brand doesn't compromise in either luxury or sustainability
– Everything is recyclable, compostable, or refillable, which is better for your wallet and the planet
– It travels well and makes you look dewy AF
– Buy here.