Featured Advertisement
Whether you're concerned about fine lines and wrinkles, dullness, redness, or breakouts, finding the right skincare can be a frustrating and overwhelming experience. If you're curious about prescription skincare or are looking for a better way to reach your skin goals, there's a smart, simple solution—all from the comfort of your phone.
Ro Derm is a digital health clinic from direct-to-patient healthcare company Ro, and is dedicated to making dermatologist-backed treatment more accessible and affordable for everyone. The brand's superstar product is Custom Rx Treatment, personalized prescription skincare that's tailored to your skin goals, which may include smoother, clearer, brighter, more even-looking skin. Every bottle of Custom Rx Treatment is thoughtfully formulated with dermatologist-selected ingredients, such as tretinoin, azelaic acid, niacinamide, and vitamin E, and is blended based on your needs.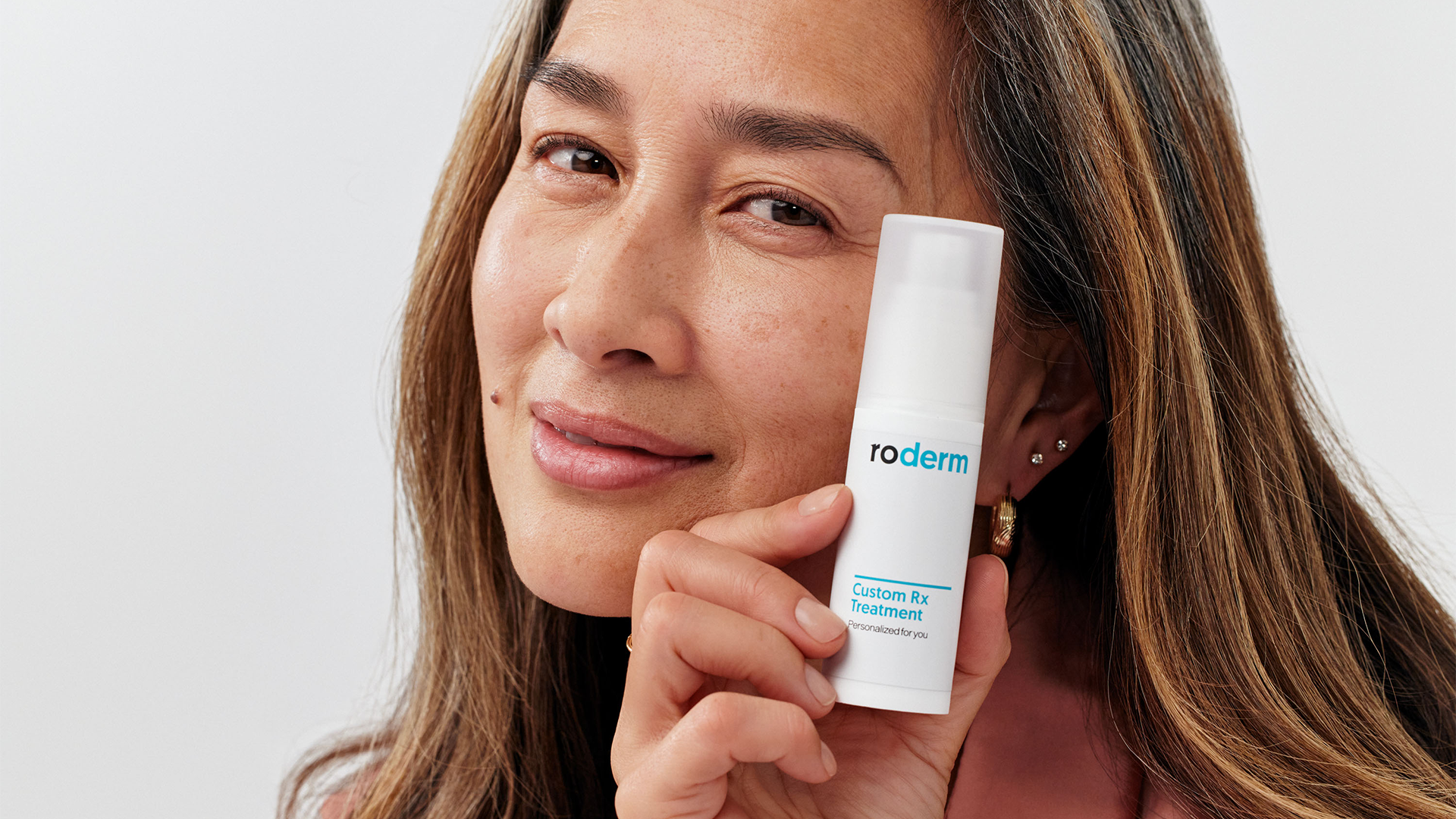 Ro Derm makes it simple to connect with a US-licensed healthcare provider online and receive your prescription skincare on your schedule. After you complete a free online visit, your provider will assess whether treatment is appropriate and, if so, will reach out to you with a Custom Rx Treatment recommendation.
If prescribed, you will receive detailed information on your customized blend and a deep-dive into what to expect. Your prescription will be shipped straight to your door with free 2-day shipping. Plus, for a limited time, your first bottle—a 30-day trial—of Custom Rx Treatment, along with Ro Derm's Hydrating Cleanser and Protecting SPF Lotion is $20 off.
If you have any questions about your treatment, you can message your provider any time, for free. Your provider will work with you to make sure your treatment is working for you — that includes offering advice on how to manage potential side effects and discussing potential treatment adjustments as your skin evolves. Ro Derm's Care Team is also available for any customer support you may need.
Ro Derm is offering new members a 30-day trial of Custom Rx Treatment, plus the Hydrating Cleanser and Protecting SPF Lotion, for $20 off. No matter your skincare goals, Ro Derm is with you throughout your journey, so you can feel confident in your skin and in your skincare.
This content is sponsored by Ro Derm.