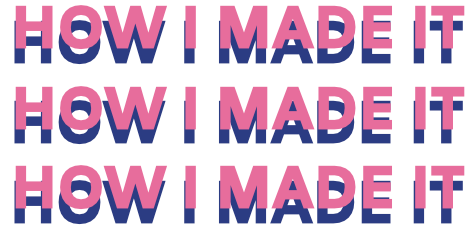 Welcome to our series, How I Made It, where we talk to beauty brand founders about their come ups, their origin stories, and how they finally, well, made it. The recurring series talks to beauty founders from all walks of life to uncover what inspires them, what pushes them, and the secret to their success.
Hellen Yuan says you should never do what people want you to.
She believes you should always do the things you love and the rest will always follow. Coming from a fashion background, Hellen Yuan was unsure if she could ever belong in the beauty industry. She pursued a longtime interest of hers by enrolling in an aromatherapy school in New York City. She says starting HELLEN was simple – the brand found her as she wanted to blend products to keep her mind, body, and soul in the best health possible.
SEE ALSO: How I Made It: VENN Skincare founder Brian OH on redefining K-beauty from 12 steps to all-in-one
Besides being a certified aromatherapist, Hellen is also a Usui Reiki practitioner. She infuses both of those passions and learnings into her signature Bath Brews using essential oils, raw salts, and stones. She recently added Aromatic Inhalers to her collection which you can always carry with you to aid your body in whatever it may need.
It's clear this brand is rooted in ritual, which in turn, requires a lot of thought and research on the body, mind, and soul connection. One dip into a bath with one of HELLEN's Bath Brews and you can immediately feel calm and balance within your life. We talked with Hellen about creating her brand and what it means for her and her loved ones. Read on to see how Hellen Yuan learned to heal herself and others through her thoughtful brand journey.
What made you want to get into the skincare and beauty business?
My brand found me. We create modern healing wellness products to help people repair their bodies without using synthetics ingredients or fillers. I started blending products to keep my mind, body, and soul in alignment. In doing so, I had a lot of interest from friends as they followed my journey towards healing. It was a passion that ignited me to create products.
Growing up did anyone influence or spark your love for skincare? If so, who and how?Growing up, my mother would blend together simple ingredients as part of her skincare regimen. The one I remember most vividly was her egg wash mask, which she did twice a month. She never had to wear foundation because she had flawless skin. Recently, I've been going back to a more simple skincare routine.
What were some of the first steps you needed to take and possibly some challenges you had to overcome? In other words, how did you take your vision from ideation to execution?
I came from a fashion background, not beauty, which initially made me feel like I wasn't good enough to play in this space. I coincidentally came across the only aromatherapy school with a certification program in New York City and became a NAHA certified aromatherapist. In school, I learned that the intuitive blending method I had used to create my own products before training was actually pretty spot on! Immediately I felt deserving of my place in the beauty and wellness space and invigorated by my learnings.
What has been your biggest accomplishment along the way? Has anything surprised you during your time as an entrepreneur?
Our biggest accomplishment at HELLEN is the way in which we have been able to support our community during this extremely challenging period. In March, we helped create a wellness room for the intensive care nurses at The University of Texas Medical Branch, providing them with the tools to mediate over a sound bath and practice yoga in between shifts. We curated aromatherapy care kits for them to use during the sessions and help them continue their self-care journey at home. This program was a great success and we hope to expand it to other departments within the hospital.
More recently we teamed up with Women Of Color Therapy to provide aromatherapy products for their patients, helping bring them a sense of calm and peace of mind. We are constantly looking for more ways to activate and support people's systems in these stressful times and look forward to what the future holds at HELLEN. I am so grateful to be on this journey!
How has launching HELLEN and seeing its success inspired and encouraged you in your daily life?
Our brand logo holds deep meaning for me. If you look closely, each one of the lines that make up the word "HELLEN" is completely unique – just like the amazing community the brand serves. This brand and its purpose have always been bigger than me.
My success with HELLEN comes from the knowledge and empowerment I received through learning how to heal myself and others. I'm deeply grateful to be a source of support that people can carry around it in their pockets.
Any advice for aspiring individuals in the beauty industry/community?
My best advice is simple. You must follow what makes your soul sing and soar. Don't do what people want you to do. Do things you love, and the rest will follow.