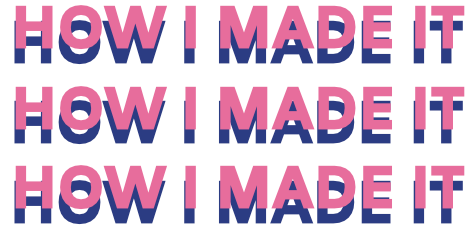 Welcome to our series, How I Made It, where we talk to beauty brand founders about their come ups, their origin stories, and how they finally, well, made it. The recurring series talks to beauty founders from all walks of life to uncover what inspires them, what pushes them, and the secret to their success.
Brian Oh was a corporate attorney for most of his career.
Coming home to do his skincare routine after working endless hours seemed more like a chore than a therapeutic practice. With countless bottles and steps in his routine, he wondered if he could make all-in-one products that were just as efficient. Using 20 years of research, Brian linked up the skincare industry's foremost chemist in South Korea to create VENN skincare.
SEE ALSO: (Skincare) virgin diaries: I used cleanser for the first time ever and it changed my life
The brand is "rooted in science, activated by mother nature, and tailored to modern life," and has received praise from major publications including Stylenest and Harper's Bazaar. Since launching in 2017, VENN has become known as the one-stop-shop for skincare products that do it all.
We caught up with Brian to talk about his vendetta against the 12-step skincare routine, his experience as an Asian-American beauty entrepreneur, and the kismet of meeting his South Korean chemist co-founder in Silicon Valley. Read excerpts from our conversation below.
What was it like in the very beginning stages of creating VENN?
Because I have always had an interest in skincare, I was ready and excited to leave my profession and enter the field of beauty with the goal of bringing a product that would address all of my needs in one simple step. Together with my co-founder, VENN's Chief Scientific Officer, and the skincare industry's foremost chemist, we began to dig into the scientifically-based ingredients that would deliver consumers the results they are looking for.
What made you want to get into the skincare and beauty business?
Before Venn, I worked as a corporate attorney in New York City and later in Silicon Valley. I've been always interested in skincare, largely because of my Korean background. But given my long and hectic working hours, I never really had the time to use multiple products. I needed a skincare routine that was not only effective but also simple and easy.
In Silicon Valley, I was introduced to my co-founder. He is one of the leading skincare chemists in South Korea and is now VENN's Chief Scientific Officer. He's been researching skincare technology, ingredients, and formulations for over 20 years. He shared the same vision of creating a brand that's focused on providing effective and streamlined skincare solutions. So, we left what we were doing and co-founded VENN.
What does it mean to you to be an Asian-American beauty entrepreneur?
While my Korean background allowed me to create a brand that's based on the latest skincare innovations and technologies in Korea, it also meant redefining K-Beauty to mean more than simply facial sheet masks. My goal is to redefine K-Beauty through VENN by showing that products made in Korea and grounded on Korea's latest innovations and technologies can successfully compete in the global prestige market.
Growing up did anyone influence or spark your love for skincare? If so, who and how?
My mom. When I was in middle school, she bought me my first skincare set. I recall the set including a cleanser, a serum, a moisturizing lotion, and a sunscreen. Ever since then, taking care of my skin became a daily ritual.
How has launching VENN and seeing its success inspired and encouraged you in your daily life?
When I quit my profession to launch VENN, 99.99% of the people around me were pessimistic, told me I would fail, and questioned my decision. They are right, and not everyone will succeed. I actually don't think VENN has already achieved success. VENN's going in the right direction, and we still have many challenges to overcome and many milestones to achieve. But the simple fact that I was able to materialize my vision into an actual brand and products that many people now love and support has been extremely rewarding.
Any advice for aspiring individuals in the beauty industry/community?
I think it's very important to have a clear vision in mind. For me, it was creating a skincare brand that focuses on streamlining and simplifying skincare without compromising on the efficacy. Having a clear vision and a goal will really help you persist through and overcome hardships in your journey. Simply wanting to create a beauty brand might not be enough.
Who is your inspiration within the beauty industry?
All of the amazing cosmetic scientists in Korea. Although beauty is one of the major industries in Korea, the scientists who created Korea into the global R&D hub haven't received much credit and spotlight. My goal is to bring their innovations and technologies to the global community.
Where do you see the future of sustainability and beauty heading towards?
The clean beauty trend is now not just about using safe, non-toxic ingredients, but also making sure the ingredients are sustainably sourced and reducing unrecyclable waste. Our ingredient and packaging suppliers are very aware of the rising importance of sustainability, and when it comes to ingredients, in particular, it has become much easier and less costly to find sustainable ingredients. I think there's still much improvement and innovation to be made on the packaging front. For example, many packaging suppliers are developing biodegradable bottles that could replace plastic bottles.
What is your go-to product?
VENN's Age-Reversing All-In-One Concentrate is my go-to product. It's a multi-correctional cream that addresses literally all of my skin's needs. I no longer need to worry about using 12 different products to achieve good skin. For those who prefer a richer texture, I would recommend VENN's Vitamin B Activated All-In-One Concentrate.