Whether you're trying out a new makeup look, heading to a (virtual) festival, or just want to stunt on everyone at the grocery store, glitter is a must-have product to get your skin sparkling.
However, this bright product has a dark side.
Glitter is often made from plastic sheets, and when washed down your bathroom drain, it becomes microplastic. What are microplastics? "Microplastics, [marine plastic litter which measures] less than five millimeters in length, are found throughout the world's oceans, from the surface to the deep sea floor," writes  Laura Parker of  National Geographic.
"They are consumed by plankton, fish, shellfish, seabirds, and other marine life. Plastic bits collect in birds' stomachs, where they can cause them to die of starvation. Scientists have become increasingly concerned about its effects on fish and other marine life."
SEE ALSO: Waterless beauty is the future of the industry, and this haircare brand is leading the revolution
Sustainability is becoming a major topic of conversation in our culture today, especially in the beauty industry, which is often guilty of excessive and non-recyclable packaging. As beauty consumers, we have to be aware of our unnecessary environmental footprint. However, as the industry continues to evolve, brands have created gorgeous eco-friendly glitter products, allowing us to sparkle without the harmful environmental impact. Here are five beautiful biodegradable glitter products to help you (safely) shine this summer.
Iconic glitter brand Unicorn Snot has a line of all eco-friendly products called BIO Glitter. Their biodegradable sunscreen has both SPF 30 coverage and a galactic sparkle. This SPF contains glitter made from renewable plant starches, which organically decompose over time. Perfect for looking absolutely glowy at the beach—no sunburns or microplastics necessary.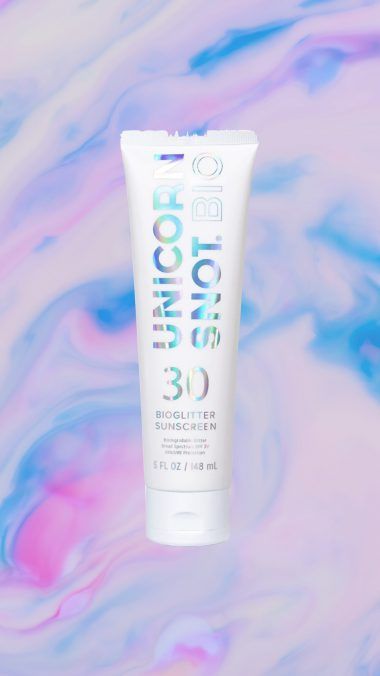 The trio of our dreams! This set of Fluide glitters in pink, silver, and gold hues is made of biodegradable cellulose, which is totally ocean-friendly. Paint onto your cheeks or dust onto your hair without fear of environmental damage.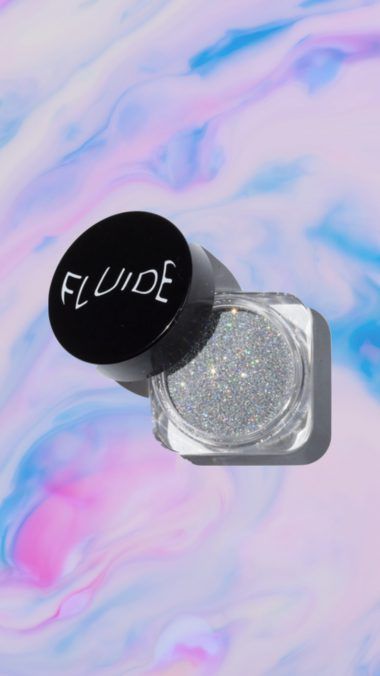 Tarte can provide you with a full face of sustainable and eco-friendly glam, but an absolute must-try is their Sugar Rush Lid Poppers. This product is a cruelty-free, vegan biodegradable glitter AND adhesive. Tap the adhesive onto your skin and pop the glitter right on top for a stunning look on the eyes, cheeks, or anywhere on your body. Ultra-reflective, cruelty-free, and vegan. What more could you ask for?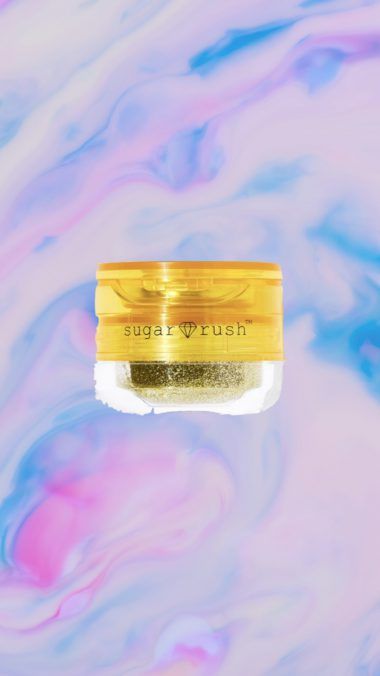 Biodegradable glitter brand EcoStardust is creating a new type of glitter, derived predominantly from non-GMO sustainably farmed eucalyptus trees in the United Kingdom. They have tons of gorgeous products and colors to choose from, but this BioGlitter Soap combines ylang ylang essential oils with glitter to leave your skin feeling moisturized, clean, and shining bright (literally).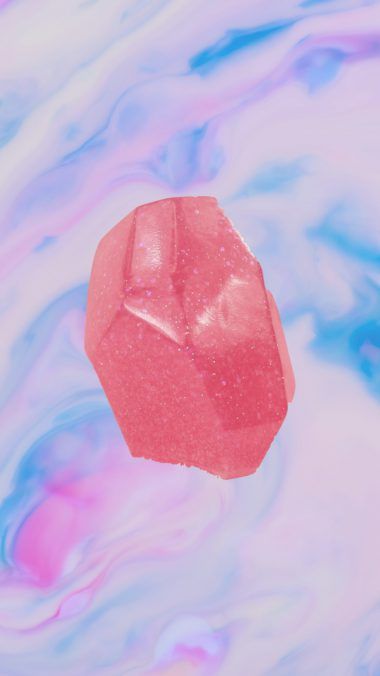 Bioglitz is taking the litter out of glitter. Purchasing this product will not only make you look beautiful, but it will help this brand work towards their mission of raising environmental awareness and encourage fearless self-expression through spreading sustainable shine. Bioglitz's Glitz Mix offers different shades in one individual mixture to add unique depth to your look. This shade is inspired by Bioglitz's favorite superfood, on and off the dancefloor: the ~beet~ goes on!