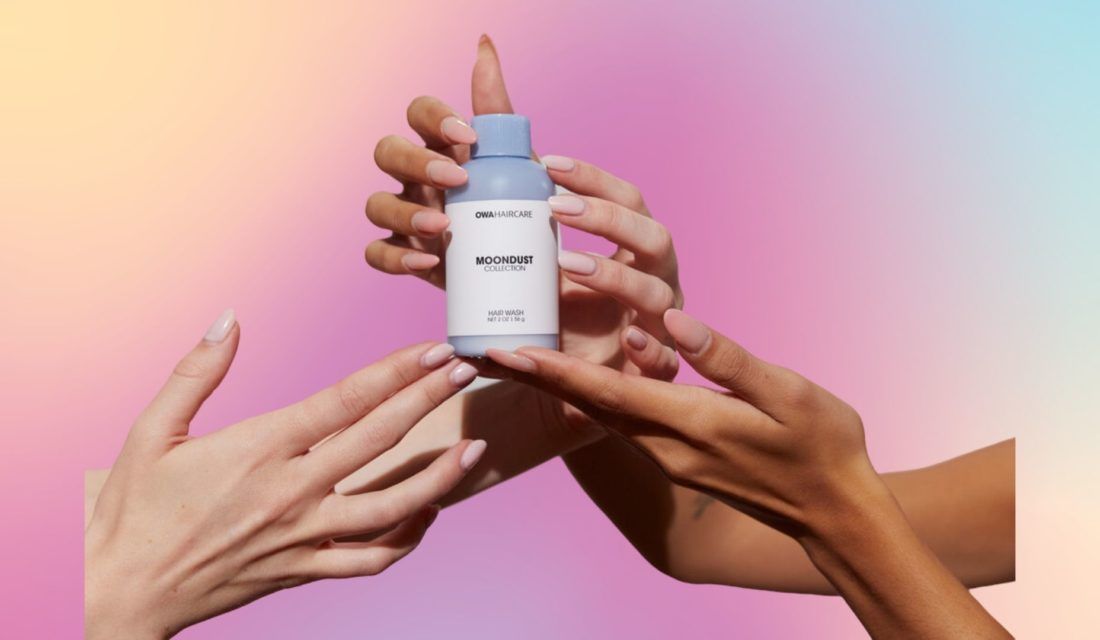 It's no secret that "waterless" has become beauty's latest buzzword.
As we become increasingly aware of our environmental footprint, it was only a matter of time before conscious consumers began re-evaluating the sustainability of everyday products. Water, the world's most precious resource, has become the cosmetics' industry key ingredient, and conservation efforts have lead some innovators to uncover what just might be the future of beauty.
But let's back up: why on earth is something as simple as water so fundamental in the beauty industry? First off, companies know it's cheap, which is likely why any old cosmetic can contain up to 80% water as a base. Of course, that's without taking into account the manufacturing itself, which can require thousands of liters for one individual moisturizer or shampoo (referred to as "virtual water").
For haircare brand OWA, one of the leaders in the market, waterless is "not a trend." Founder and CEO, Kailey Bradt, believes beauty's focus on sustainable packaging is a ploy to hook customers based on appealing to "what they can see," when in reality, what's on the outside is only one small part of the ec0-equation. Water-activated products, she says, are the future.
SEE ALSO: Have we discovered a face tanner that actually works?
"When developing a product at OWA, we consider the entire product life-cycle, everything from where the ingredients are sourced, how they are manufactured and delivered, through to what happens after they go down the drain," claims Kailey. "It's a holistic view of the product development process. With a waterless formula, it's not only about the water we are not putting into the bottle. We are also saving energy and other materials in distribution."
In embarking on an OWA beauty journey, it's easy for doubts to creep in. How does your hair—or scalp—react to replacing an ingredient that makes up for 80 percent of a regular shampoo formula with, well, many more ingredients? Should we expect a drier experience due to a lack of H2O, or au contraire, greasier roots due to the uptick in oils involved?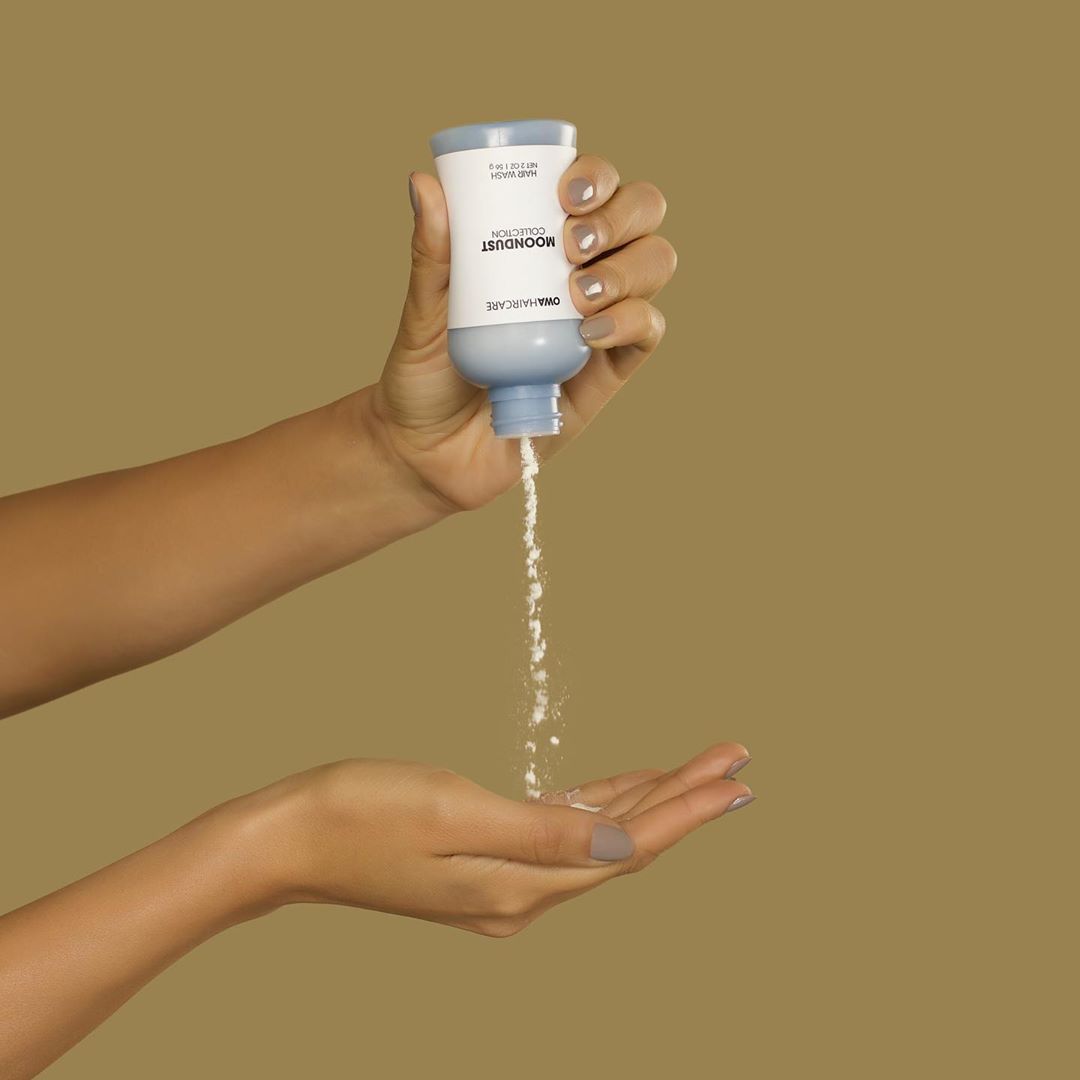 Well, neither, in fact. What I hadn't considered was perhaps my hair was actually about to contend with less ingredients. Environmental implications of water-based products aside, the fact that water is highly contaminable means companies have no choice but to throw in a whole host of preservatives to keep bacteria at bay—all of which over time may irritate or inflame your skin. While most shampoos contain no less than 20 ingredients (most of which are there solely to keep water fresh), OWA's Moondust Hair Wash requires only 10 in their unscented collection.
"Since we aren't trying to stabilize a liquid format, you're not only getting a more concentrated product because there is no water but because there are fewer ingredients as well," Kailey continues. "The ingredients we use have universal benefits for every hair type. Many people with different hair types (curl patterns, hair densities, lengths) are using the shampoo."
Still, I was concerned a product so concentrated might simply have a "co-wash" effect—washing your hair with conditioner between shampoos to keep the ends moisturized without stripping the hair of natural oils every shower. There was no way, I figured, a powdered product could achieve the lather, and thus the feeling of "cleanliness," of a water-based product.
My misconceptions are common, affirms Kailey, with most beauty fiends figuring there must be "a compromise for a sustainable, waterless powder shampoo" before they try it.  But I needn't have worried. The formula—which, for the record, is also sulfate-free—even eclipses the lather of regular shampoo when applied. And despite its intense concentration, the Moondust washes completely clean without the usual effort required to rid your hair of water-heavy shampoo with no leftover residue to navigate. This experience, OWA has discovered from frequent feedback, is par-for-the-course for its consumers.
"[Many people say they] get a rich, velvety lather that you just can't get with a liquid shampoo and their hair is softer and feels lighter after using Moondust Hair Wash," explains Kailey. "That's because the ingredients condition without weighing down hair, compared to synthetic polymers and silicones found in most liquid shampoos. People buying it because they're looking to green up their shower routine and are pleasantly surprised with the performance."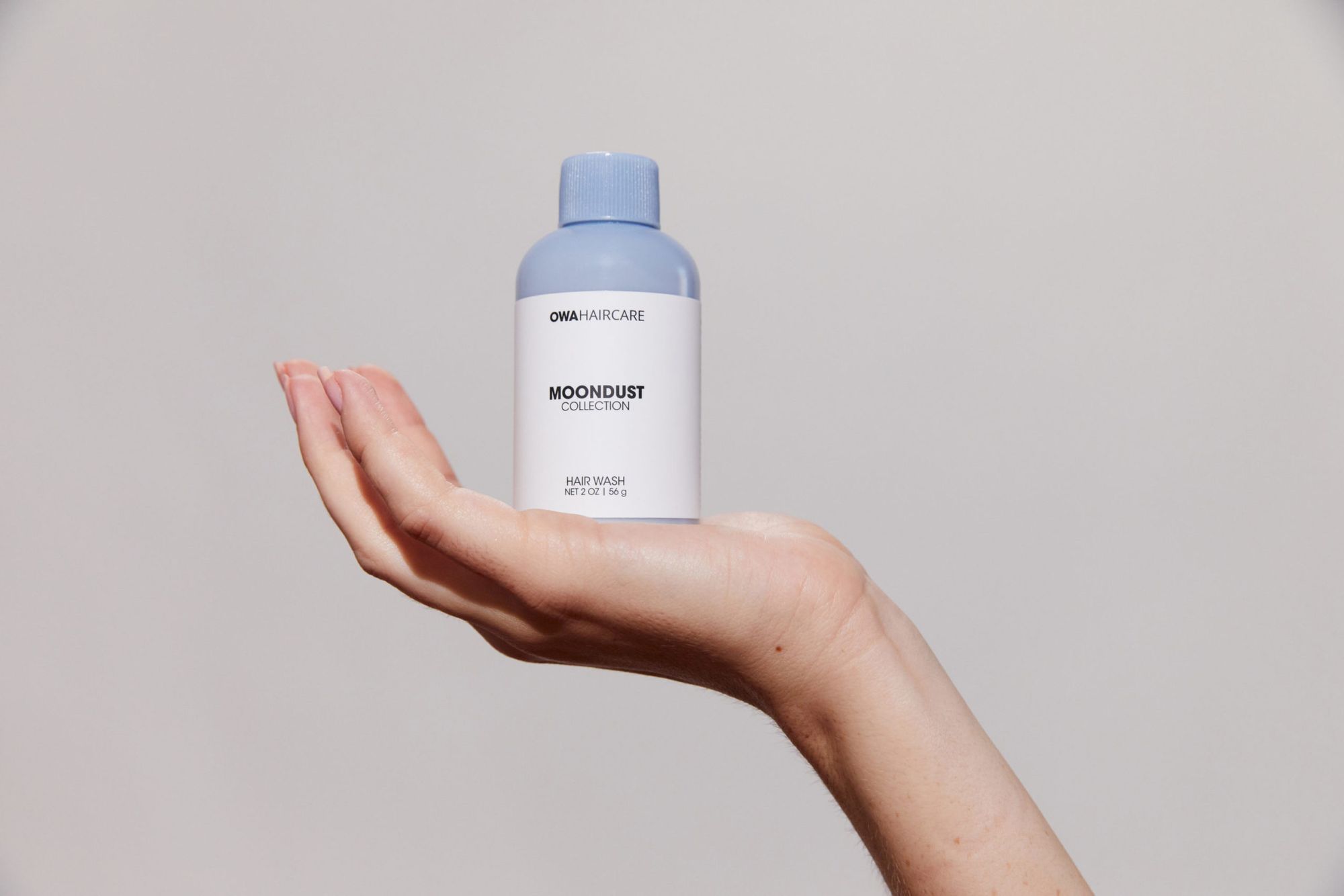 The packaging is also impressively compact, making Moondust a travel necessity when the world re-opens. Because of its powder format, a singular product provides its user the equivalent four bottles of liquid shampoo—a lot of bang for your buck at a $29 retail price—so don't expect to throwing out any toiletries to save weight at the airport.
This was all part of Kailey's master plan. When incepting OWA, the environmentalist hoped to create a brand that offered sustainable products at an accessible price that also happened to be highly competitive in the haircare market. Seeing her dreams come to fruition only further convinced the entrepreneur that waterless beauty that will inevitably revolutionize the industry.
"We are seeing the fall of fast fashion, and we will see the same fall in fast beauty," claims Kailey. "Consumers want high-quality products that are actually sustainable and make a tangible difference in their routines. I see waterless beauty being the new norm."