The secret to great skin? Great SPF.
And don't let anyone tell you differently. Sure, things like double cleansing, retinoids, vitamin C, and AHA & BHA's are ALL important and essential steps to your skincare routine, but sun damage is the number one cause of premature skin aging. Yikes. The good news is it's highly preventable, as long as you wear SPF daily.
SEE ALSO: This sunscreen is a mist and PERFECT for your full face of makeup
But let's be honest, sunscreen has sucked for a long time. Growing up, all of my sunscreens smelled horrible. Every brand for some reason thought they needed to add in a tropical scent to their formula. Or the stuff was THICK. Like, greasy-thick. Couldn't-even-rub-it-in-look-like-Casper-the-ghost thick, and as soon as I would jump into any water, it would all come off (sorry, mom). The white cast is probably the worst situation of them all! Not to mention, the only place I thought sunscreen was available was the drugstore. I was told constantly how important SPF is, but I never learned to like it until I was in college.
Finding a good SPF takes time. And effort.
The sunscreen industry has completely evolved in the last few years, thanks to brands like Supergoop!, EltaMD, Colorescience, and so many more. Even many makeup brands have found awesome ways to formulate non-sucky sunscreen. Beauty consumers are finally beginning to become educated on what a good sunscreen should look and feel like. Basically, the SPF available on the market right now is innovative AF. Still, finding a sunscreen that you love can take time and can even be discouraging.
I've learned that if I don't absolutely love a sunscreen, I won't use it, even though I know it's for my own good. There are so many reasons as to why someone would want to skip SPF: it can be greasy, they can have acne concerns, sometimes it doesn't mesh well with a makeup routine, it can leave an icky film…the list goes on. Basically, I want a sunscreen that makes me SO excited to wake up in the morning and put it on. A sunscreen that makes me say to my friends,  "I got my *insert favorite sunscreen of the moment here* sunscreen on, do you?"
These are the sunscreens that are my tried and trues. They have stood the test of time, sweat, acne, weddings, lake days, and many different makeup routines. These are the sunscreens that don't suck so hey, no excuses on skipping. Okay? Your skin will thank you endlessly.
Best lotions
It's great to have a variety of SPF lotion for your face. Different SPF levels, different finishes, and maybe you want to have a chemical and a physical sunscreen on hand depending on what you like.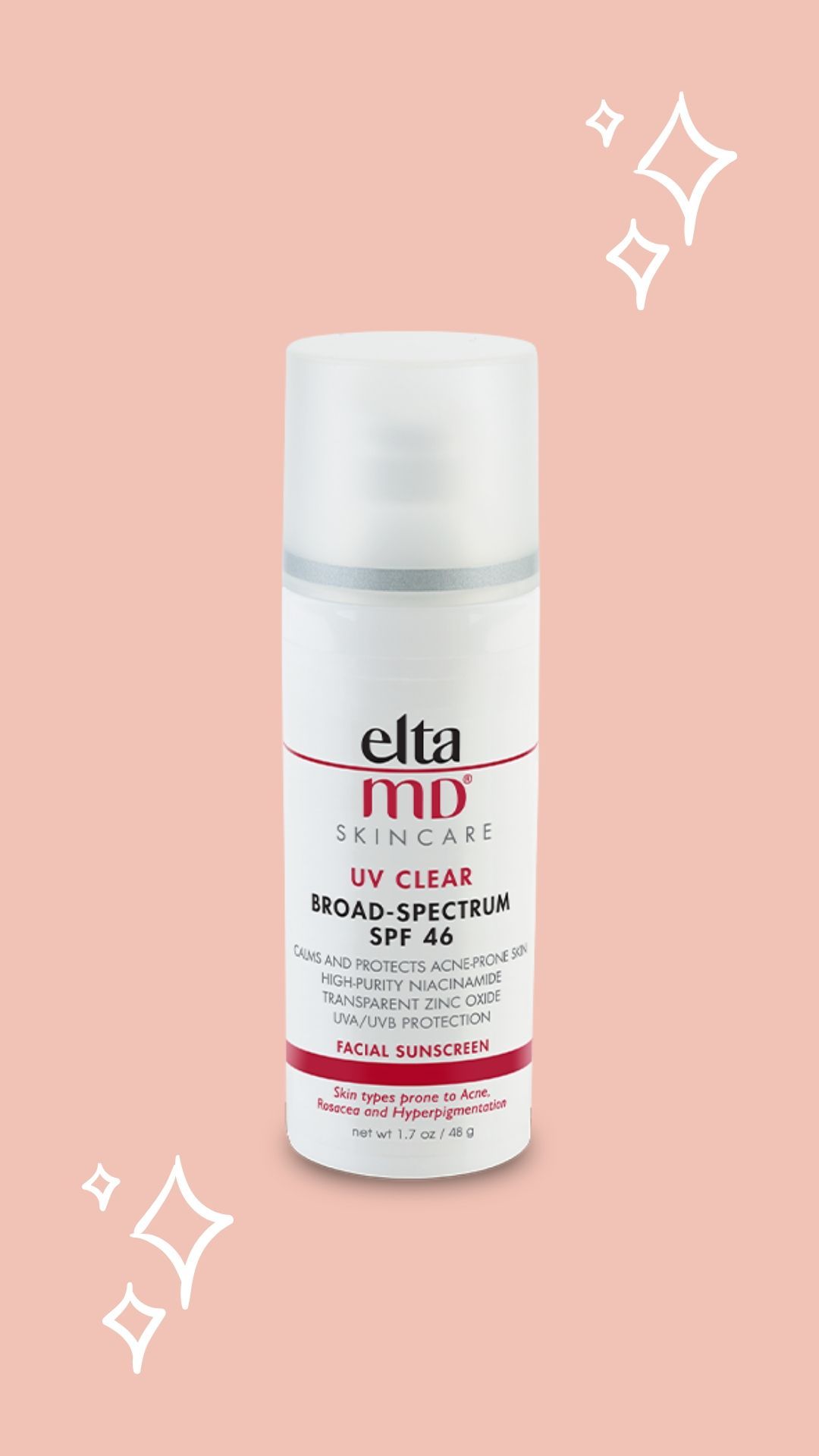 Ideal for acne-prone skin and sensitive skin types, Elta MD UV Clear Broad-Spectrum SPF 46 is fragrance-free and is formulated with sodium hyaluronate to moisturize while lactic acid clears pores and reduces shine. This can be worn alone or under makeup and offers broad-spectrum protection from UVA and UVB rays.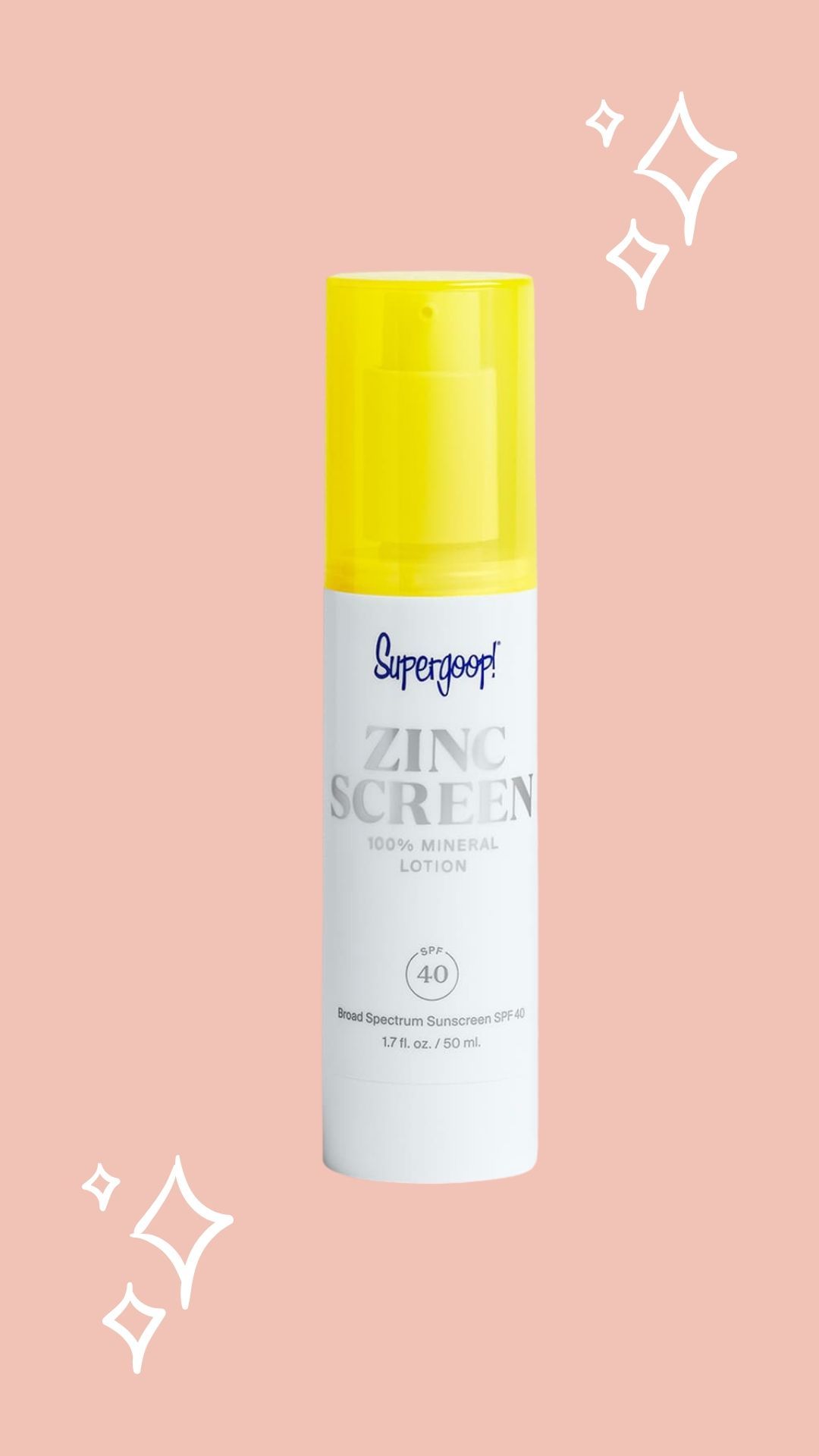 Another fabulous option for sensitive, acne-prone, or oily skin that has a pretty finish to it. Supergoop! Zinscscreen 100% Mineral Lotion uses ingredients like winter cherry, coconut fruit extract, and blueberry extract to nourish and protect your skin from environmental aggressors. You can forget about blending in a harsh white formula, since this one is slightly pink and begins translucent! And, it's reef safe.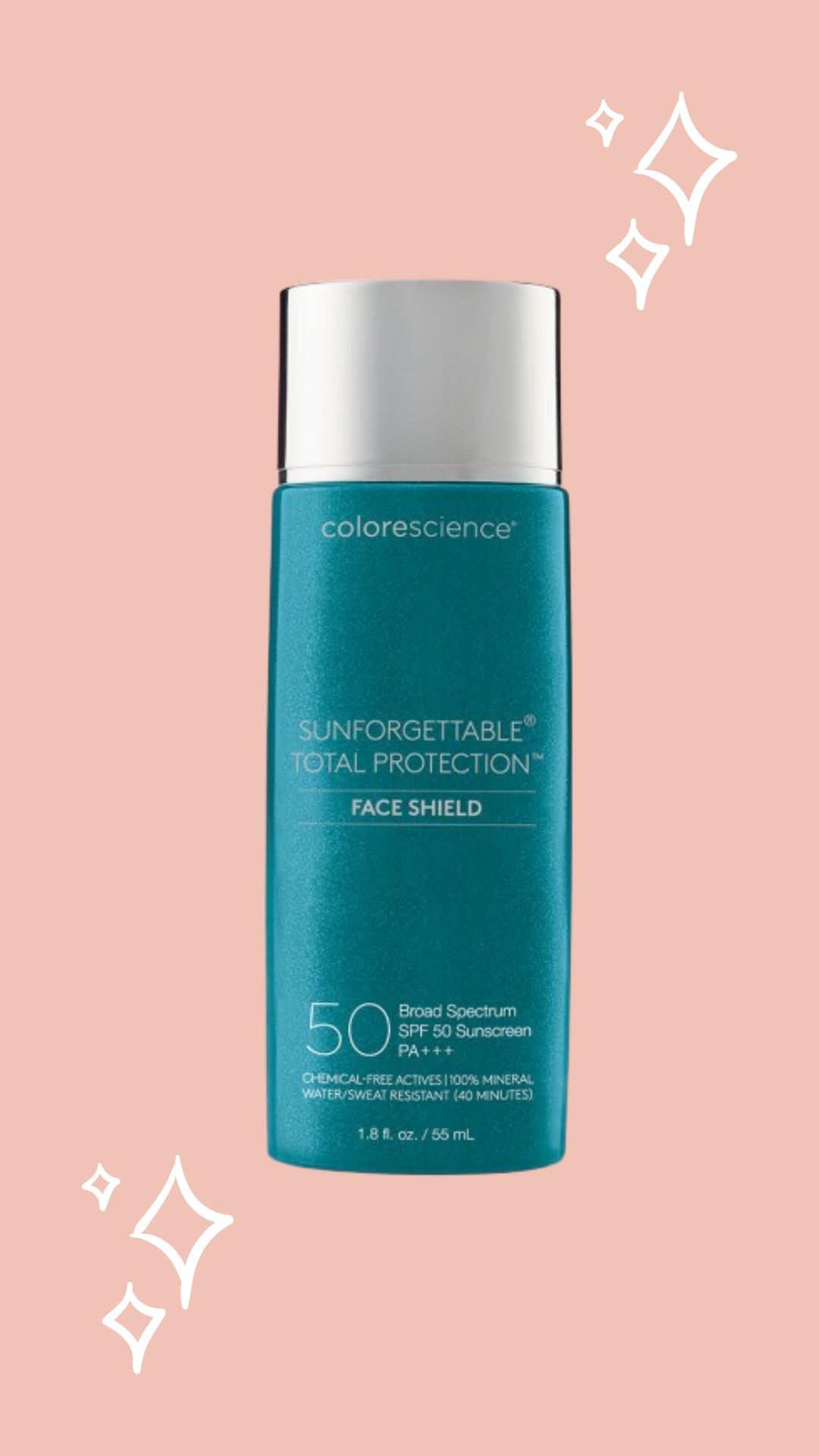 This is the kind of sunscreen that makes you wonder if you even put it on. It has THAT good of an after-feeling. This SPF is super lightweight and the texture is incredibly smooth. It comes in three different finishes, the original, the glow, and the bronze. It's water-resistant for 40 minutes, offers blue light protection, pollution protection, and infrared light protection. Colorescience also makes note that it is the perfect consistency to mix with a foundation as well.
Best clear sunscreens
Clear sunscreens are pretty darn cool. They're most often a gel-like texture, but they aren't a wet gel, if that makes sense. It smooths on and leaves a nice, dry finish. Somehow, these clear formulas have truly been perfected and glide onto your skin like no other.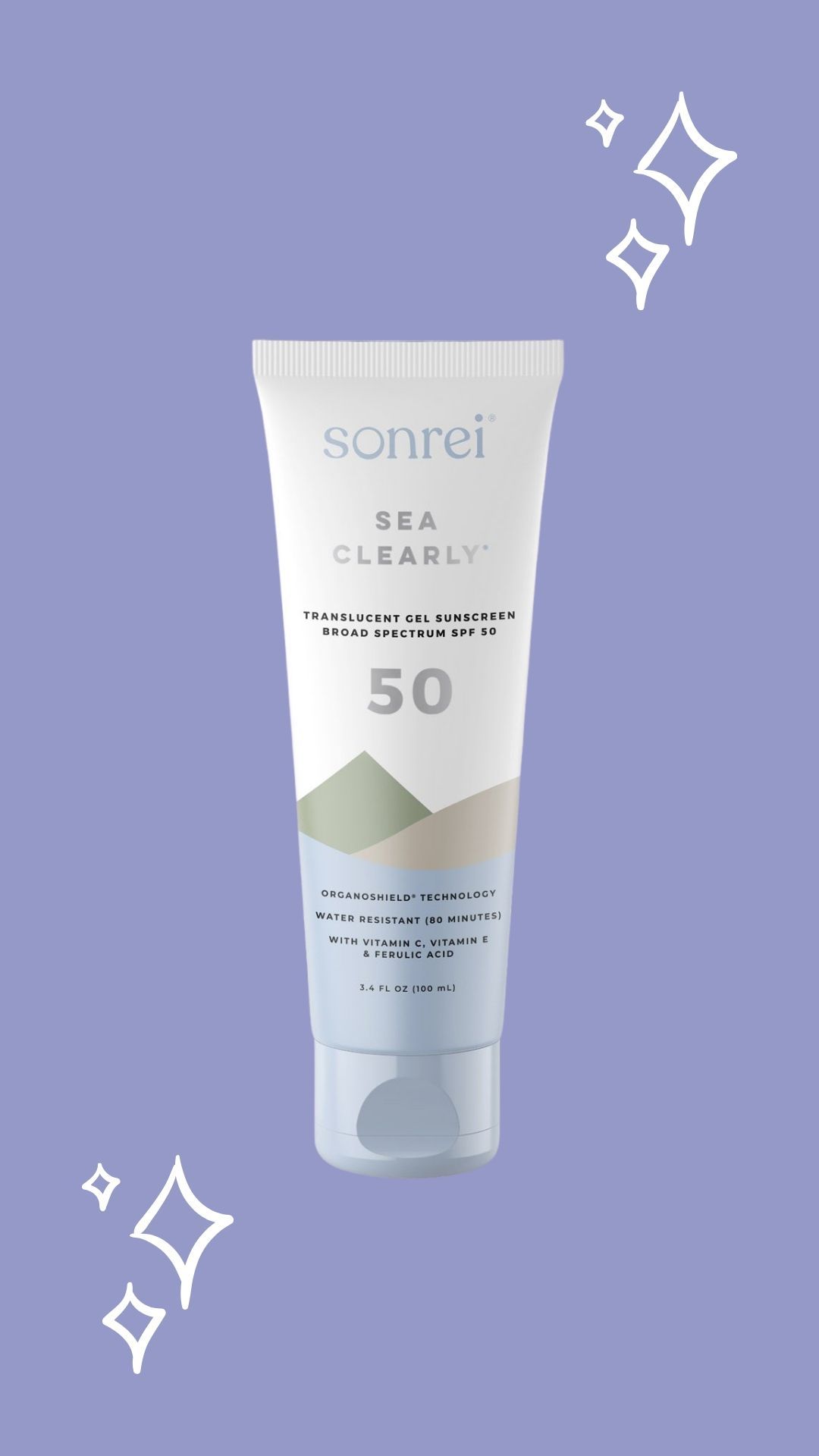 Most of my friends have found this sunscreen through Amazon ads. It's a clear gel sunscreen that has a similar feel to a soft cleansing balm. It's water-resistant, reef safe, and packed with antioxidants like vitamin C, vitamin E, and ferulic acid. The gel quickly melts onto your skin, leaving a soft matte finish. Perfect if you're super active and outdoorsy as it's incredibly long-lasting, you get a lot of bang for your buck, and of course, water-resistant.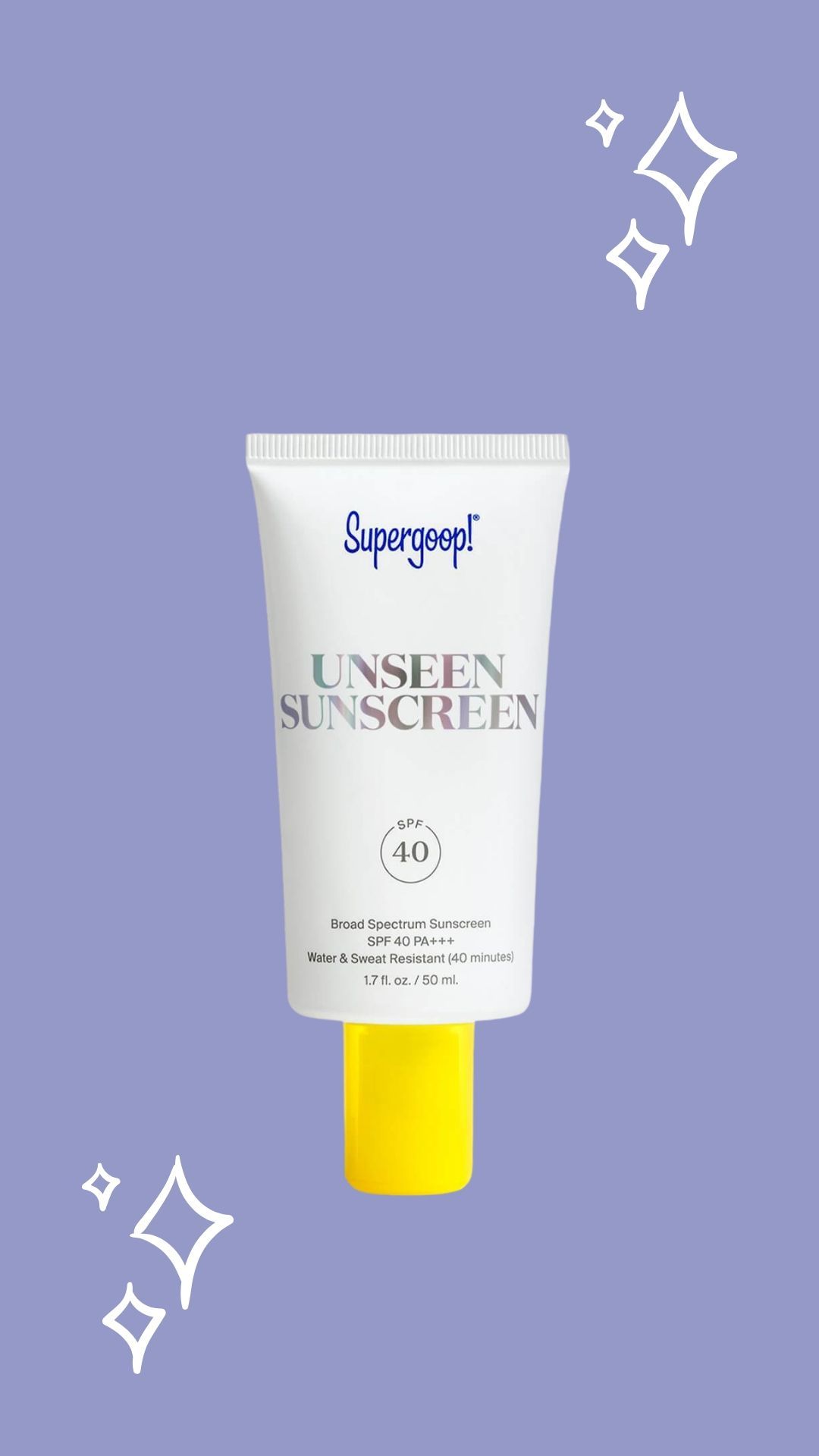 Bet you've seen this gem everywhere and trust me, it lives up to the hype. Supergoop! isn't playing around with this one. It's completely invisible, weightless, and scentless. The oil-free formula slides onto your skin and leaves the softest finish. It's perfect for wearing alone or under makeup. Recently, this one has made it's way to the top of my list. It's definitely the kind that gets me excited to wake up and put it on.
Best sticks
The couch potato of sunscreens, sticks are incredibly easy. They're amazing for on-the-go, and while primarily used for the face, they can be used to touch up just about any spot. I love using them on my shoulders and on my lips—perfect for beach days. Carry them wherever you go!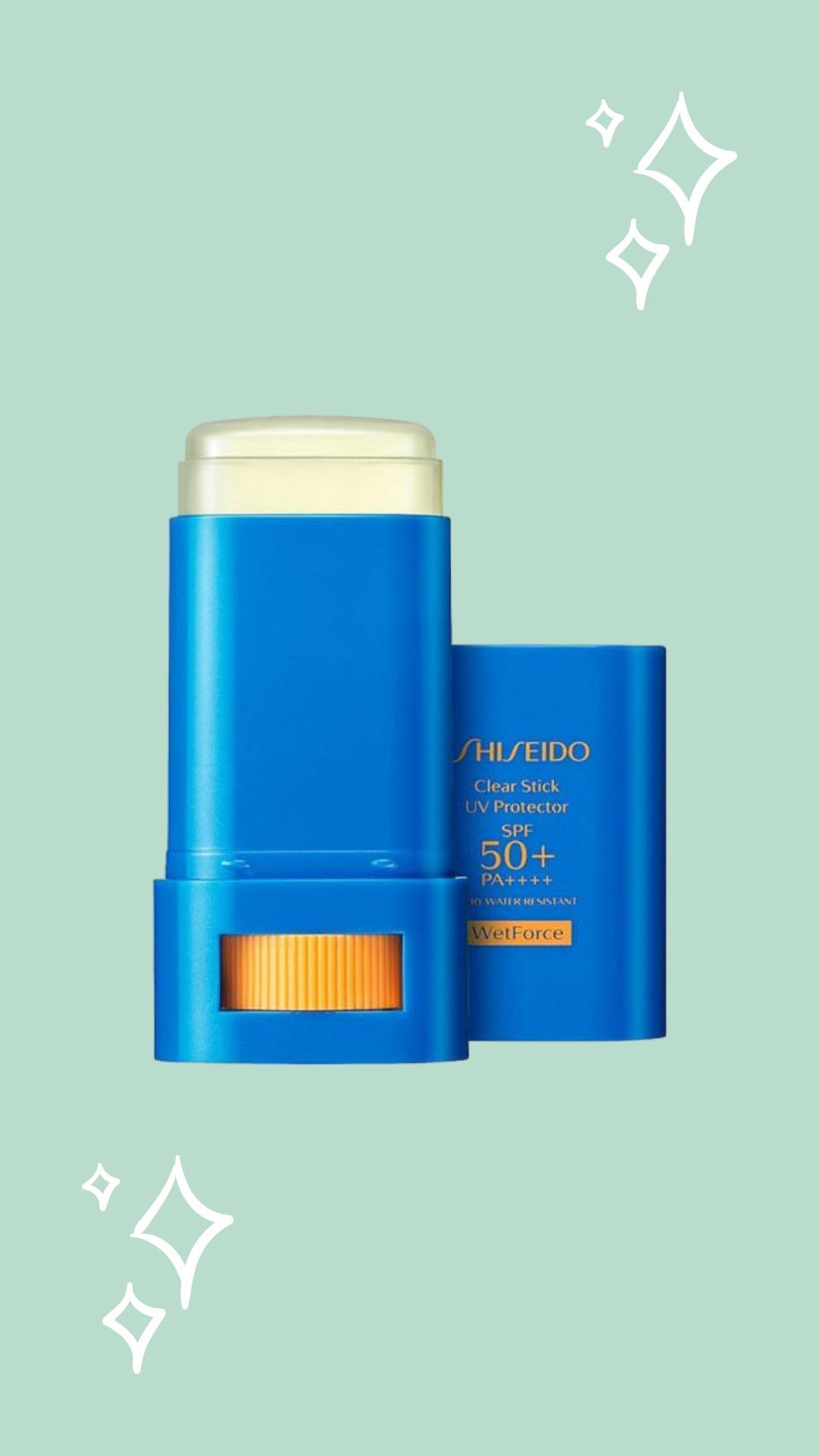 This clear stick is SPF 50, which is pretty awesome for the stick world. Best used for face and neck, it's water-resistant for 80 minutes. It's incredibly makeup friendly and can be used under or over your base.
I wouldn't recommend this one for everyday use. It's more of a beach day essential, as it's not very makeup friendly. It's great if you're active and on-the-go. It's water-resistant, oil-free, and plays well with acne-prone skin.
Best mineral brush sunscreens
Mineral brushes are the much more fancy cousin to the sunscreen sticks. They're cute, you can throw them in your bag, and you can touch up your face with some protection at any time. Obvs VERY makeup friendly. Mineral brushes can come in foundation colors or be translucent. While great for touchups, don't let this be your only SPF for the day, as it's minimal coverage. Sometimes, I even skip a blotting sheet and opt right for my mineral brush sunscreen.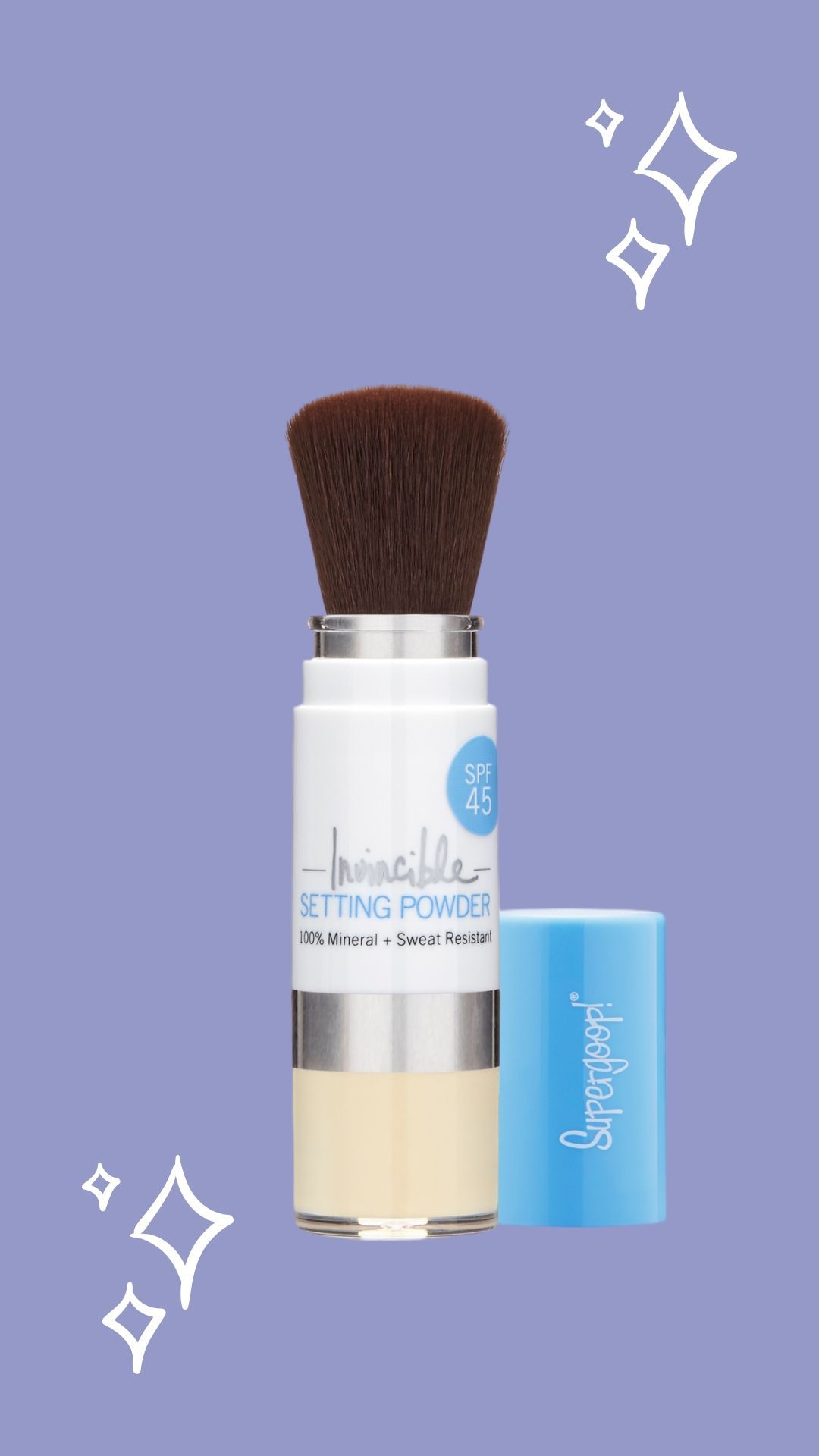 This formula comes in translucent and three additional shades. It's SPF 45 and perfect for all skin types, sweat-resistant (the most important part), controls shine/oil, and has a matte finish.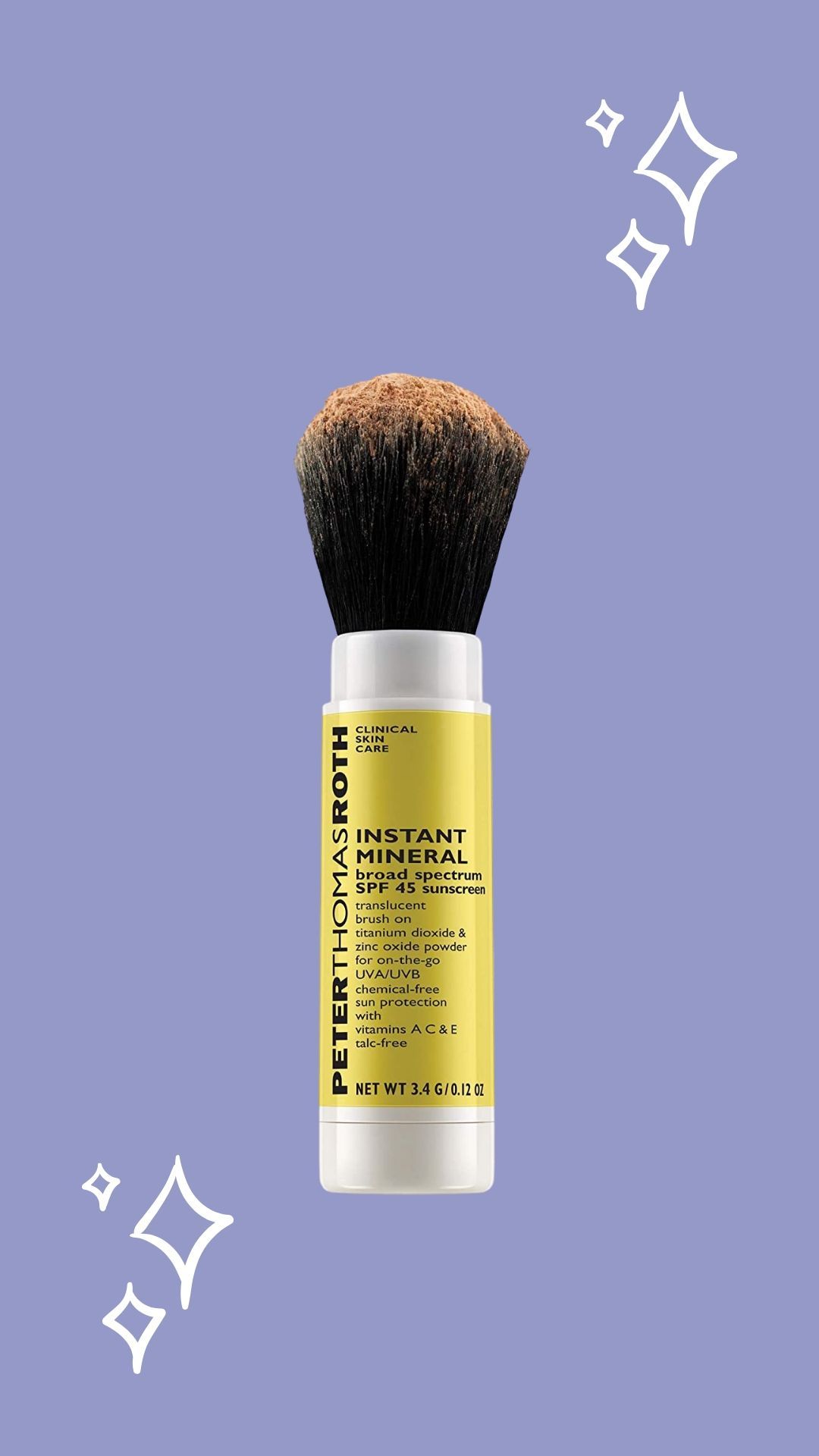 This product is strictly a finishing powder, as it doesn't come in any shades. It's SPF 45, like the Supergoop! setting powder, however, the brush quality isn't nearly as nice as the Supergoop! or Colorescience brushes.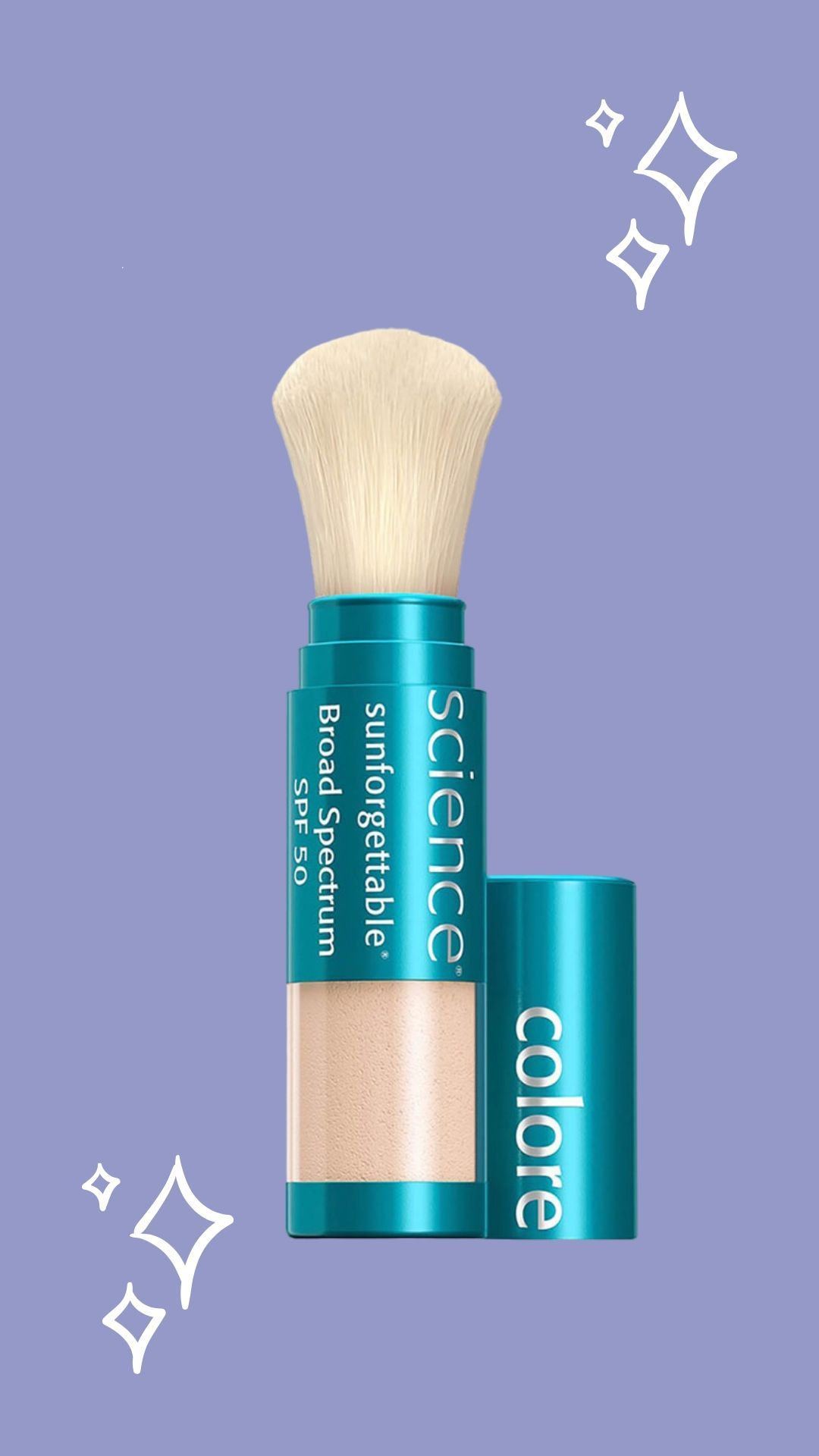 While a bit more pricy than the Supergoop! and PTR option, it's actually the only brush-on powder sunscreen specifically recommended by the Skin Cancer Foundation. It's water-resistant for 80 minutes at a whopping SPF 50. This thing can do it all—and, it comes in four shades.
Best body sunscreens
To be real, body sunscreens aren't amazingly glamourous, but there are ones that DON'T SUCK! You need something that lasts, is water-resistant if you're being active, and doesn't leave you feeling like you have a film over yourself. So, basically, something practical, but that puts in the WORK.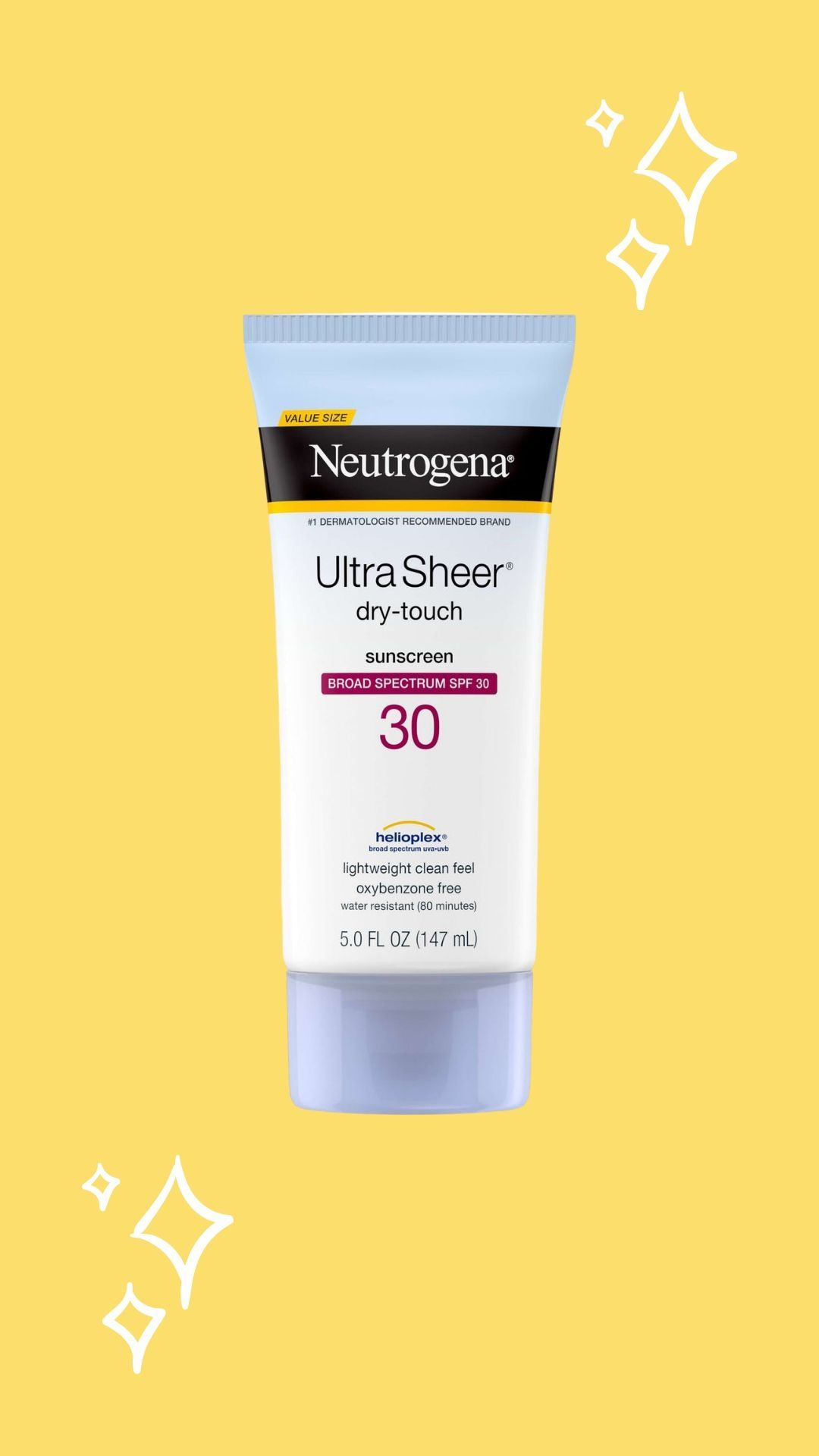 Don't knock the Neutrogena until you try it. While seemingly basic, it is incredibly effective and is non-comedogenic. This is actually the SINGLE sunscreen that I've kept in my regimen since I was in middle school. Not only is it super affordable, but you can find it in any drugstore. While this is only SPF 30, Neutrogena offers this formula in SPF 45, 55, and 100. This formula is completely lightweight with none of that greasy feeling, oxybenzone-free, and it's incredibly fast-absorbing. It is also water-resistant!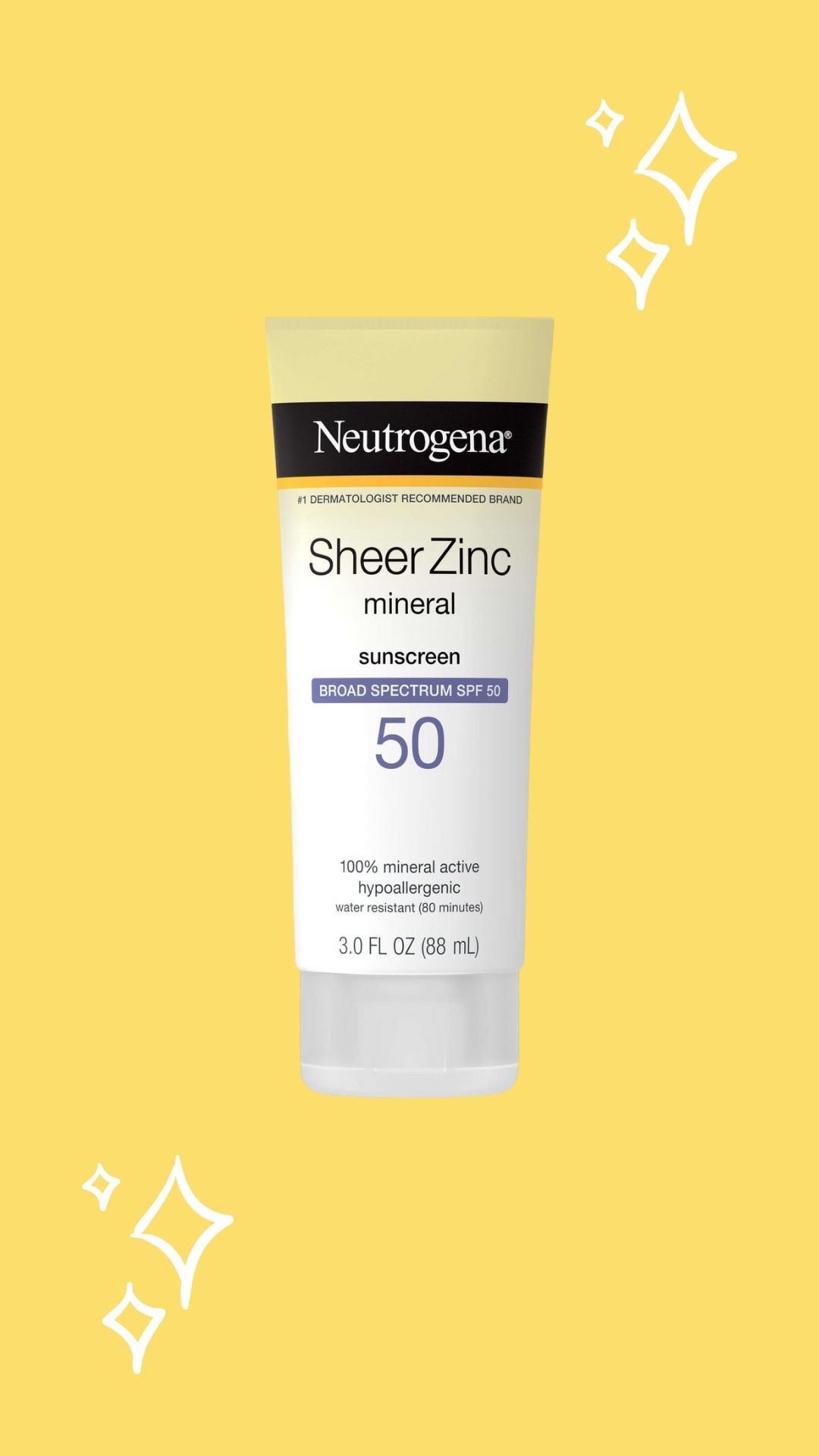 This sunscreen is so popular it sells out REGULARLY. I have physically run to the sunscreen shelves in Target and Ulta to scoop this up before someone else could. It's a relatively new formula within the Neutrogena world and it is so, so, worth it. It has a high content of zinc oxide which usually makes sunscreens difficult to spread and apply. However, this one glides on flawlessly and uses the same dry-touch technology as many of Neutrogena's other formulas. It's sweat and water-resistant for 80 minutes, oil-free, non-comedogenic, and it's been awarded the National Eczema Association Seal of Acceptance for being a suitable sunscreen for people who struggle with skin sensitivities and conditions.
Best for lips
You can't forget your lips. They're the most sensitive skin on your face (aside from your eyelids) and they're often overlooked! It's important to protect them from aging, too. Luckily, there are lots of great lip products with SPF to add to your ever-growing collection of lip balms.
Coola Classic Liplux Organic Lip Balm Sunscreen SPF 30 ($10)
Formulated with raspberry extract and avocado butter, your lips will be getting the antioxidants they need and crave! This reef-safe, water-resistant (80 minutes) lip balm from Coola is an amazing moisturizer and protector. It's SPF 30 and only $10.
Aquaphor Lip Protectant + Sunscreen Lip Balm SPF 30 ($3.99)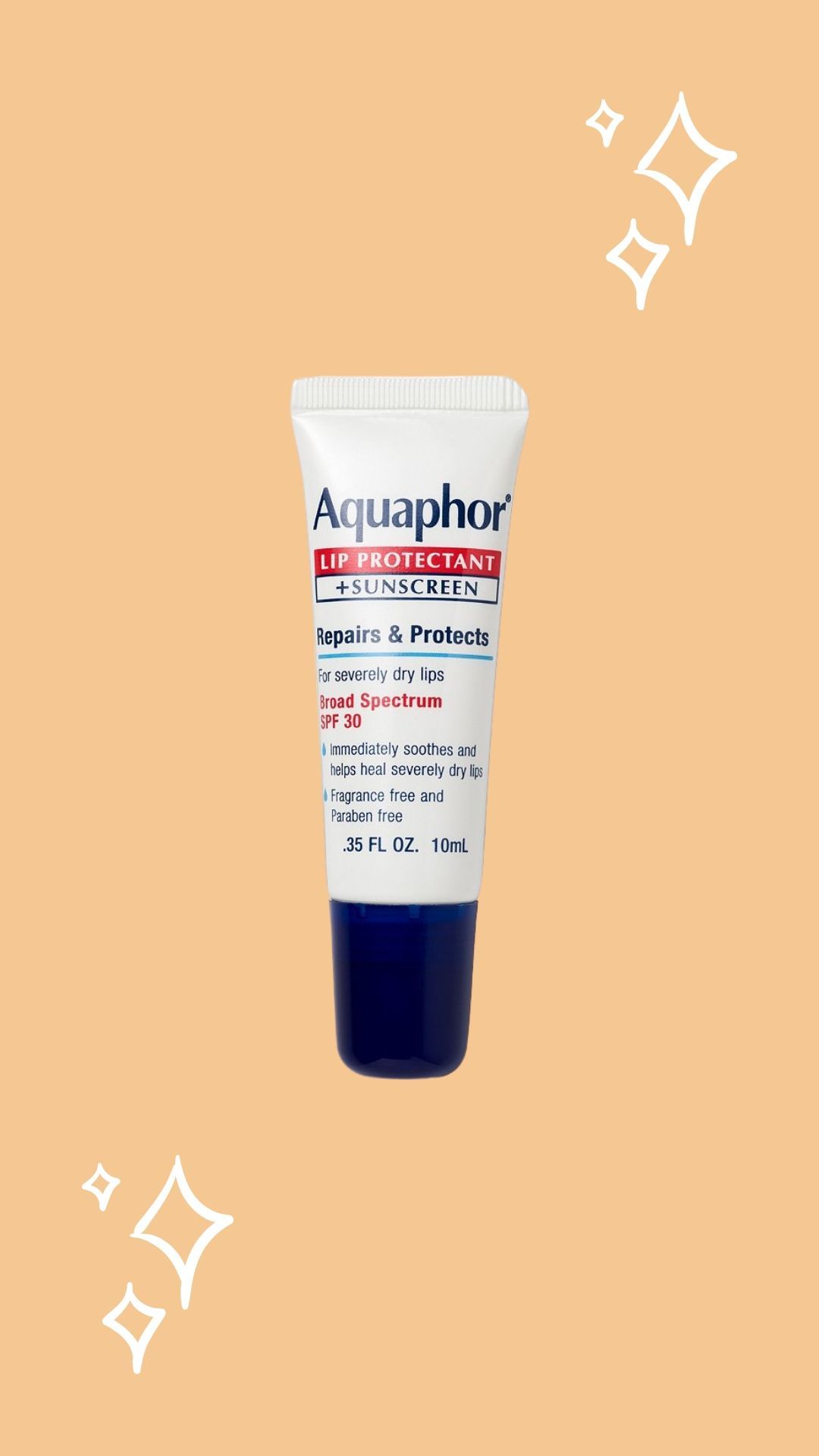 $3.99 and SPF 30? Come on. A no brainer. I actually own maybe 5 of these because they're so affordable and easy to have in every bag. Aquaphor is a cult fave and trusted brand of many. This lip protectant + sunscreen balm does not disappoint.
The Body Shop Vitamin E Lip Care Stick SPF 15 ($9)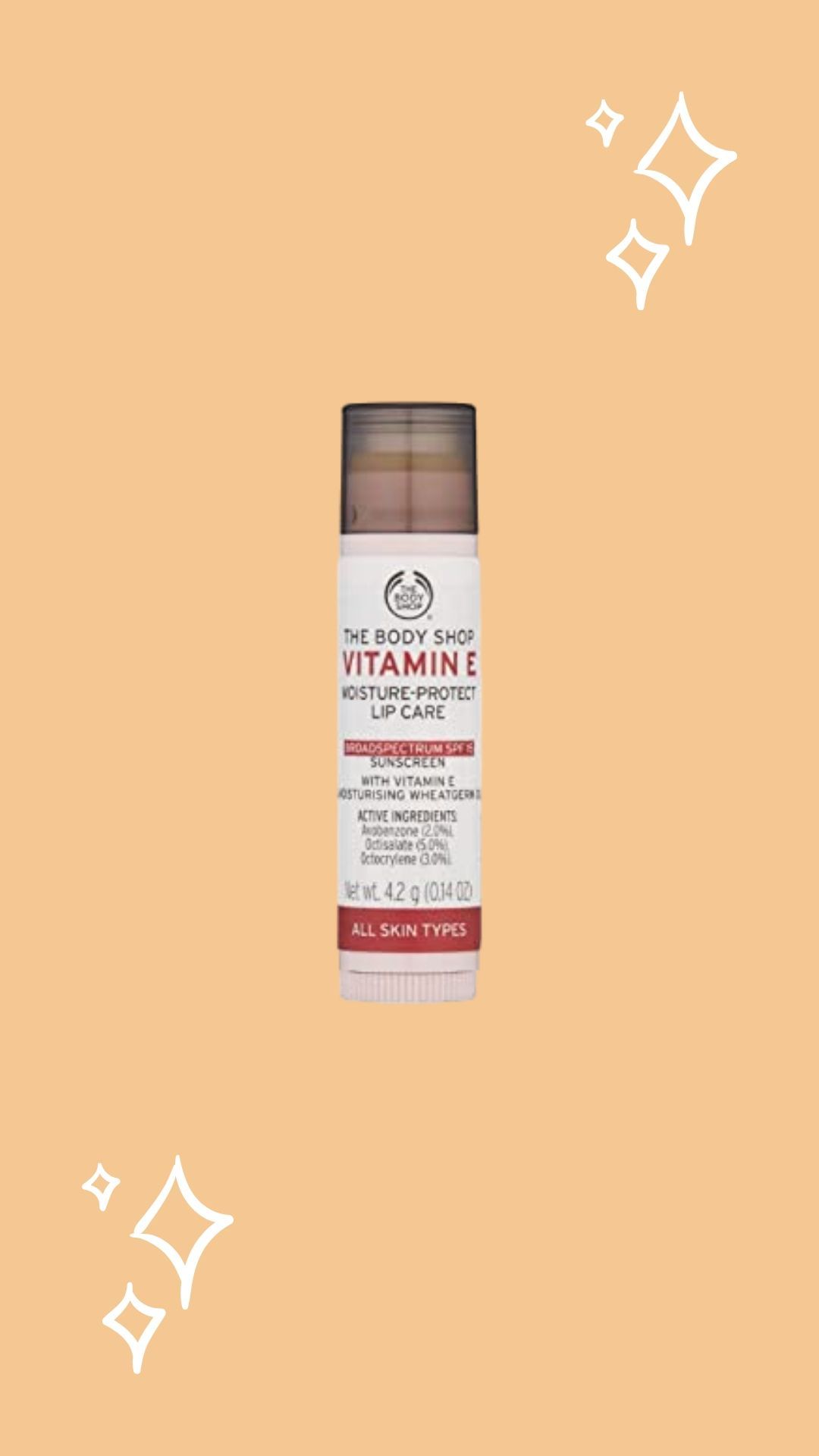 This gem from The Body Shop is loved by many. It's packed with vitamin E and has a surprisingly good vanilla flavor. With SPF 15 and a sleek texture, it's great to put on top of lipsticks or glosses.
Fresh Sugar Lip Treatment Sunscreen SPF 15 ($24)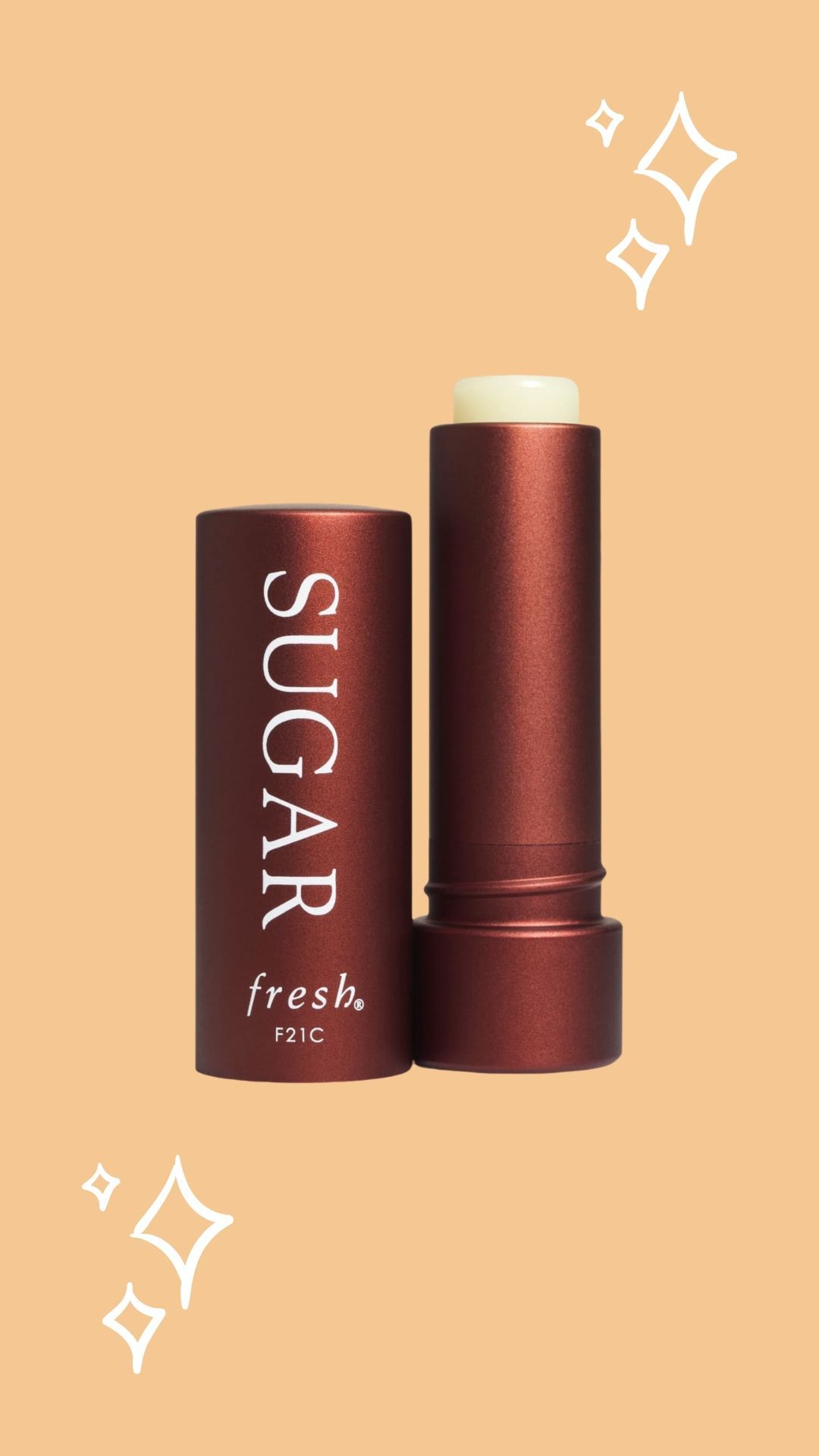 You DEFF have heard of these lip treatments. Fresh's Sugar Lip Treatment Sunscreen comes in 13 different colors, including clear/original. They offer a really subtle pop of color and an SPF 15 protection.
TLDR;
I get it. I've struggled with acne and all around laziness. I feel like SPF is like the leg day joke of working out and if you skimp or skip… you'll see it over time. Listen to your derms, your friends, your friend's derms, your mom, and take them seriously when they say that SPF is important. And remember, sunscreen doesn't have to SUCK!