I am not a dewy dude.
Let me rephrase: I am not a purposefully dewy dude. I, like many other guys I know, subconsciously equate shiny skin with uh, sweaty skin and will do anything I can to keep my face as matte and dry-looking as possible. That's why my medicine cabinet is full of matte moisturizers and flat-finish sunscreens. It's also why I carry mattifying powder and blotting sheets with me at all times.
SEE ALSO: A Millie Bobby Brown-inspired skincare regimen.
That all changed for me when I was invited to a secret meeting at the Glossier HQs last week. They told me they were launching a new product and I would be one of the first to hear about it (after signing a strict NDA and being told photos were strictly prohibited). This new product turned out to be Future Dew, an oil-serum hybrid that was designed to give maximum glow while still being beneficial for your skin. Future Dew is designed to be the last step in your skincare routine and can be worn by itself for a glowy, photo finished no-makeup look or as a primer for more makeup if that's the direction you're going.
I started the meeting a little bit skeptical. But by the time I left, I was intrigued. Trying a little bit on my hand during the meeting left a kind of photoshop filter on my skin that made my left hand look smooth and clean, while my other was a red, veiny mess. Could it work as well on my face? I decided to give it a try.
I should note here that I am not a makeup guy. When it comes to skincare, I can layer serums and manipulate acids with the best of them, but when it comes to makeup I'm in the dark. The most I can do is slap on a little concealer and blend it out with a powder. The only times I've worn highlighter have been when a professional beats my face. When I try to do it myself, I end up looking like a cartoon robot. This is all to say that highlighter scares me almost as much as dewiness. I'm not used to looking shiny. Shiny equates to prepubescence. Acne. Braces. Those days or yore.
But I will also try anything in the name of journalism and better skin.
"Your skin looks amazing! What are you doing?"
The next morning, I did my normal skincare routine and topped it all off with two pumps of Future Dew (the recommended dose). The serum is a little thicker than I expected and has a sticky, gluey texture, but it smoothed over my skin easily. It is a universal tint, and comes out of the bottle a sort of rosy beige. It blended well on my skin with no noticeable cover, though I'd be curious how it would work on deeper skin tones (the brand says it works on all skin types).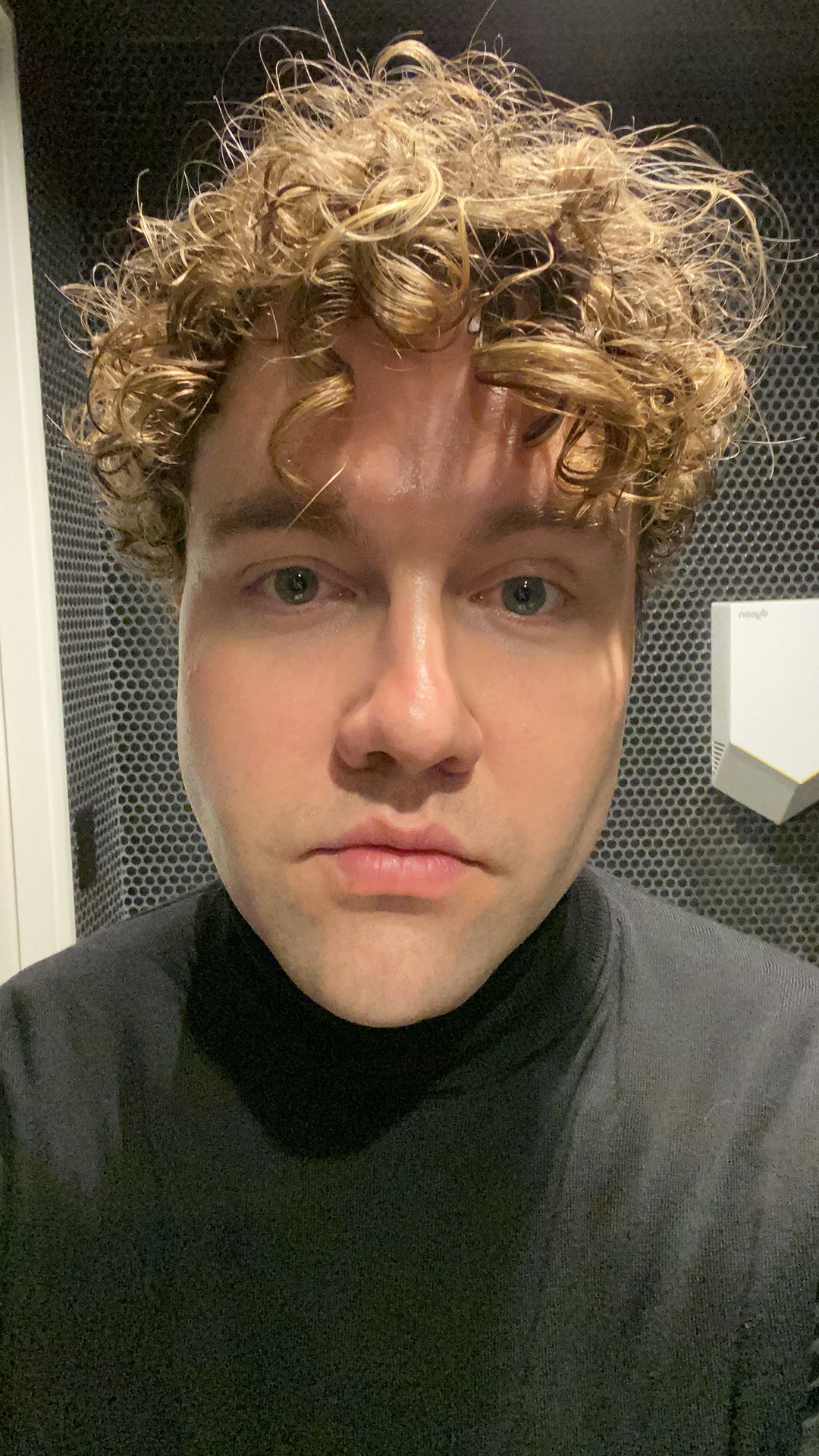 Immediately, my skin looked a little wet and shiny. Objectively, it's only moderate shine, but for me it was a lot. My skin had a just-applied-a-little-too-much-moisturizer sheen on it, but didn't feel sticky. My heart jumped a little bit and I thought, is this what my face is going to look like all day?
It wasn't. After a while, the slickness wore down and I just had a slight glimmer to my skin, especially around my cheekbones and nose. It had also smoothed out a little of the redness around my cheeks and made my larger pores slightly less noticeable. I forgot I was even wearing it until a friend of mine asked what I had done to my skin. "You're glowing," she said.
The next day, I applied it the same way, and a fellow beauty editor grabbed my elbow at a meeting and said: "Your skin looks amazing! What are you doing?" The compliments kept coming. My husband asked if I had started to use a new mask. The guy at my neighborhood coffee shop said I looked fresh. I even applied a dose of it after the gym and went straight to see an Off-Broadway play, where a friend asked if I had just come from a facial.
It was clear from the reaction of those around me that Future Dew works, but true to Glossier form, where it really shines is on camera. The moment I started taking selfies while Future Dew-ed, it effectively negated the need for filters. My skin looked smoother, bouncier, and naturally lit from within. My face even looked a little slimmer because the light was hitting my cheekbones differently. I think I finally understand the power of highlighter!
To call Future Dew a highlighter, though, is misleading. The effect is subtle; in the right light, there is wow factor, but it doesn't have a strobe effect. It can be tapped along the cheekbones and brow bones for highlight, but I found it best used when smeared all over my face. It's only then that it gives the smoothing, softening effect I found so exciting.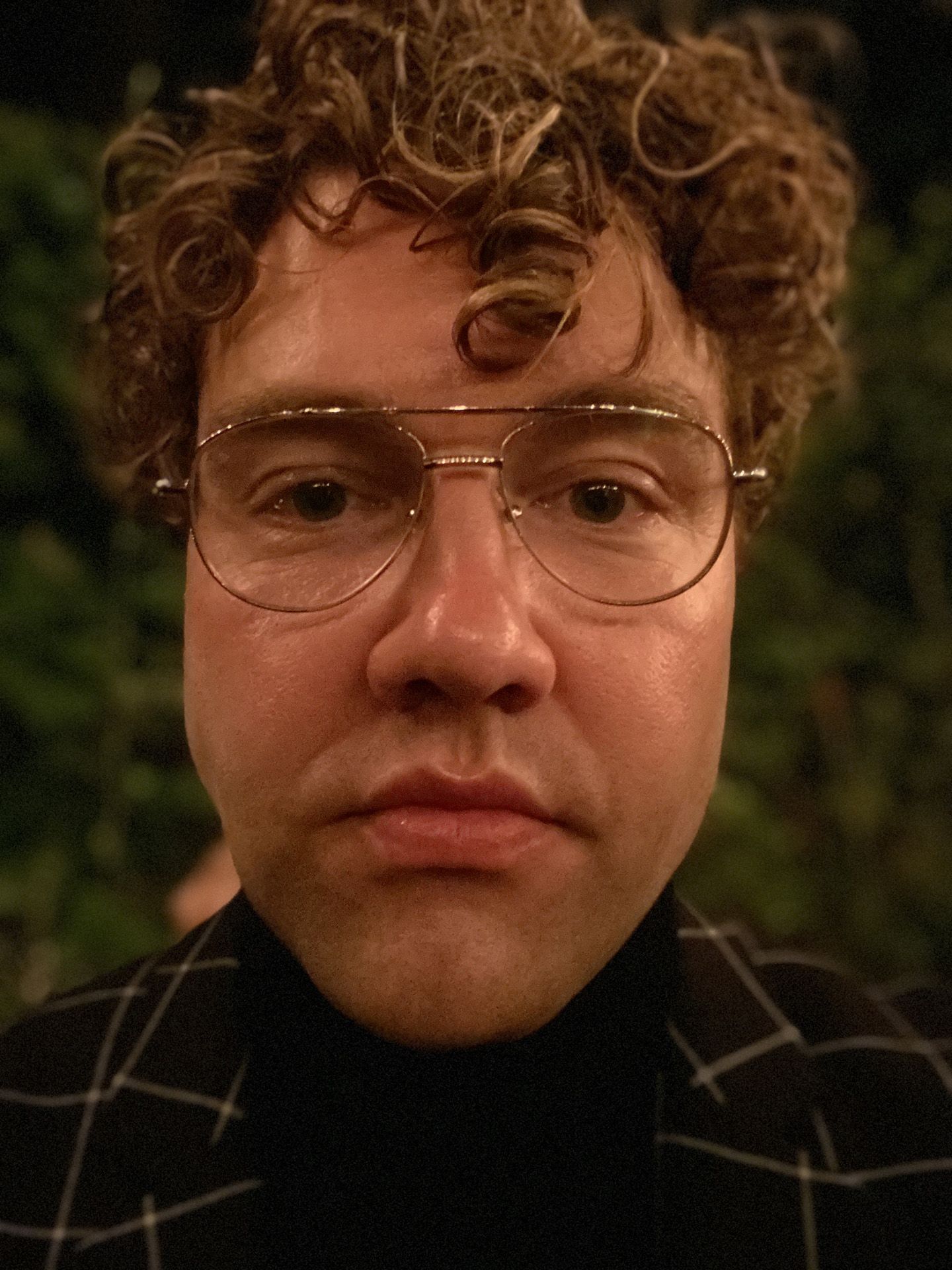 For me, it was the perfect introduction to dewiness after years of hitting the matte; the glow is real, but doesn't overwhelm everything else. I look like myself, only better. Most important, I can barely feel it on my skin. It may be that from a formula standpoint, it has more in common with the skincare products I'm used to using instead of the makeup I'm not. It contains squalene, to help moisturize skin and keep it hydrated, and essential oils and botanical extracts to give skin natural radiance. The glow factor comes from light reflecting minerals instead of glitter. In just a week, Future Dew has become something I'm excited to use and has officially found its way into my daily routine.
If you'd asked me a week ago whether I'd ever be a glow guy, I would have said absolutely not. Leave it to Glossier to show me the future.