It's been a week, but I still can't stop thinking about Millie Bobby Brown's nightly skincare routine video.
You know, the same video in which she goes through her skincare routine but doesn't actually use her Florence by Mills Gen Z products? *Insert awkward emoji here*.
SEE ALSO: We asked a teen to review this all-natural vegan acne brand
The line of "clean skincare" products range from a $10 mist to $12 lip gloss and is skincare with a few cosmetics. It's great that the star is promoting a good price point – we just wished she actually uh, used the products.
In case you didn't catch it on her Instagram before she deleted it, the video is still floating around on YouTube. Enjoy!
From the moment the 15-year old wunderkind starts off her skincare routine video, we know that it's headed in the wrong direction. First of all, Millie loves misting away from her face. Perhaps this is one method of misting – misting the air – we don't know. Whatever the case, she holds her Florence by Mills Zero Chill Face Mist a literal foot away from her face.
But maybe it's just that she spritzed in the wrong direction – plenty of people have done this (no, they haven't). Next, with completely dry skin, she goes in with her Get That Grime Face Scrub then her Clean Magic Face Wash.
The thing is, there's no water that she uses. She doesn't even put the product in her actual hands. Watching her really rubbing and tugging her skin, I can feel her wrinkles forming. If you're wondering why she's pulling on her skin so much, it's probably because she's not using any product at all. Is this a Hollywood method she learned from, say, Charlotte Tillbury? Perhaps. But most likely not, as you can literally hear friction when she rubs her product-less fingers together.
There was a lot of backlash, confusion, and jokes as to why Millie wouldn't let her products touch her face. Responding to the scandal via Instagram post of a screenshot from her Notes app, she clarified that the video was only meant to replicate her skincare routine.
Is it just a convenient excuse for Millie not to use her own stuff? Does she secretly hate her own skincare line? Whether you're afraid to try out her brand or you can't because, surprisingly, most of the line is sold out on the Florence by Mills website, we put together a skincare routine inspired by Millie's routine. It's just as wallet friendly, and we'd like to think that Millie would happily let these products touch her face.
Step 1: Facial mist
The first step to any good skincare routine, as any skincare expert knows, is a facial mist. Because it definitely makes sense to spritz your face before you wash it all off.
Millie's rose-infused  spray claims to soothe skin and give a boost of moisture. Doesn't it sound simple and dreamy?
Well… it's sold out. A fantastic alternative is the Derma-E Hydrating Mist with Hyaluronic Acid. Just like the Zero Chill Face Mist, it's vegan and uses clean ingredients. Between the rosewater, coconut water, and hyaluronic acid, the Derma-E spray provides the same calming moisture.
Rosewater isn't your thing? What about the Hydrating Milky Mist from Pixi? Black oat extract soothes skin while hyaluronic acid moisturizes and B vitamins fortify the skin. It's cruelty and paraben free, and like any face mist, it's light and quickly absorbs into the skin.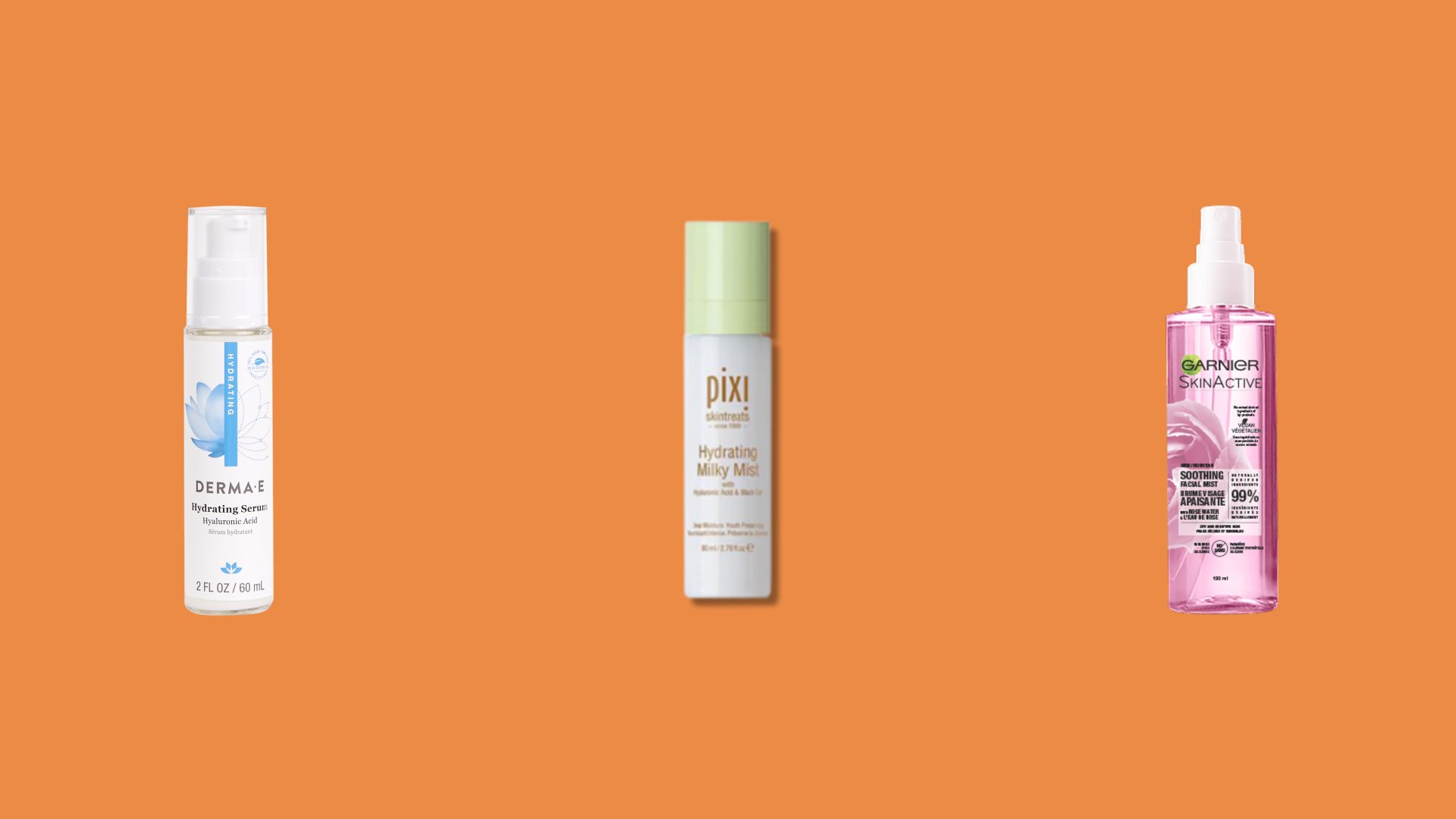 BUY Derma-E Hydrating Mist with Hyaluronic Acid HERE, $11.50
BUY Garnier SkinActive Soothing Facial Mist with Rose Water HERE, $9
BUY Pixi Hydrating Milky Mist HERE, $15
Step 2: Exfoliation
Complaining about the makeup residue on her face but inexplicably skipping makeup remover (we'd recommend the Neutrogena Cleansing Oil), Millie's second step is exfoliation.
Her scrub is made with sustainable ivory palm seed powder. Based on the reviews, it sounds like people do find it gentle and non-irritating. Also, props to Millie for not using microbeads.
Debates about physical exfoliants aside, we're following Millie's routine. One that isn't totally abrasive? The DHC Face Wash Powder. With finely milled powder and enzymes, you can scrub away all you want without worrying about over exfoliating. The powder to foam formula will stop you. It also has lavender to calm your skin and honey to smooth.
Something Millie might love is a chemical exfoliant. The e.l.f. Gentle Peeling Exfoliant is an unassuming gel, but the gel pills on itself to create fibers that pick up dead skin without scrubbing. Packed with tangerine, papaya, and licorice extracts, you can make sure the skin is soothed while exfoliating. Just like the Florence by Mills exfoliator, it's vegan, cruelty free, and free of parabens, sulfate, and phthalates.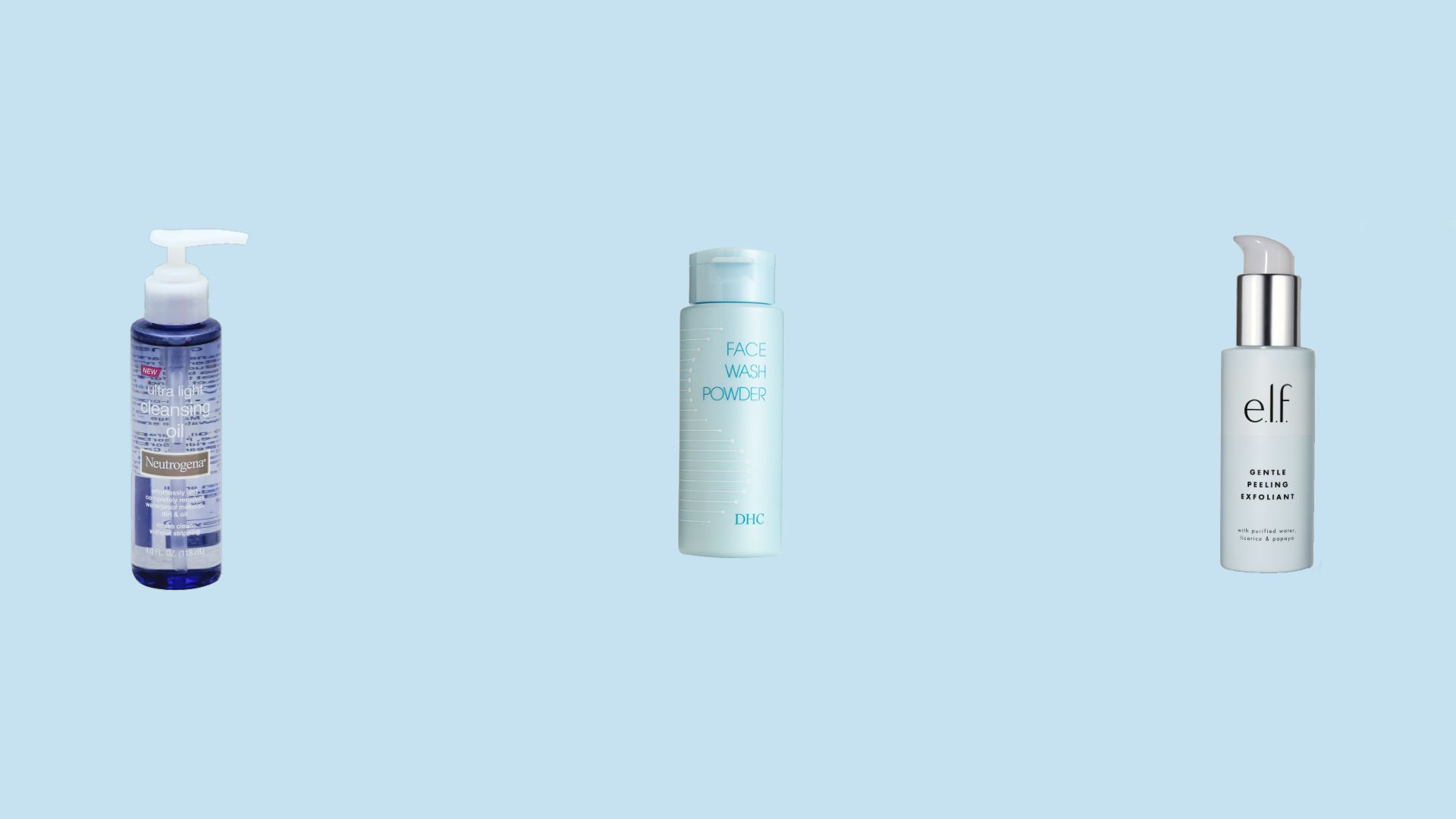 BUY Neutrogena Ultra Light Cleansing Oil HERE, $8
BUY DHC Face Wash Powder HERE, $12.50
BUY e.l.f Cosmetics Gentle Peeling Exfoliant HERE, $10
Step 3: Cleanser
Millie cries, "You immediately feel better," after "applying" her cleanser. Some other cleansers that would actually make Millie feel immediately better?
The Pixi Rose Cream Cleanser covers all the bases the Clean Magic Face Wash does. It cleans and refreshes (of course), it balances the skin through conditioning ingredients such as rose and avocado, and it's rich in antioxidants that protect the skin.
Another incredible option is the Pacifica Complete Sea Foam Face Wash. It has coconut water, a natural skin balancer, and sea algae extract to restore the skin's moisture and brightness.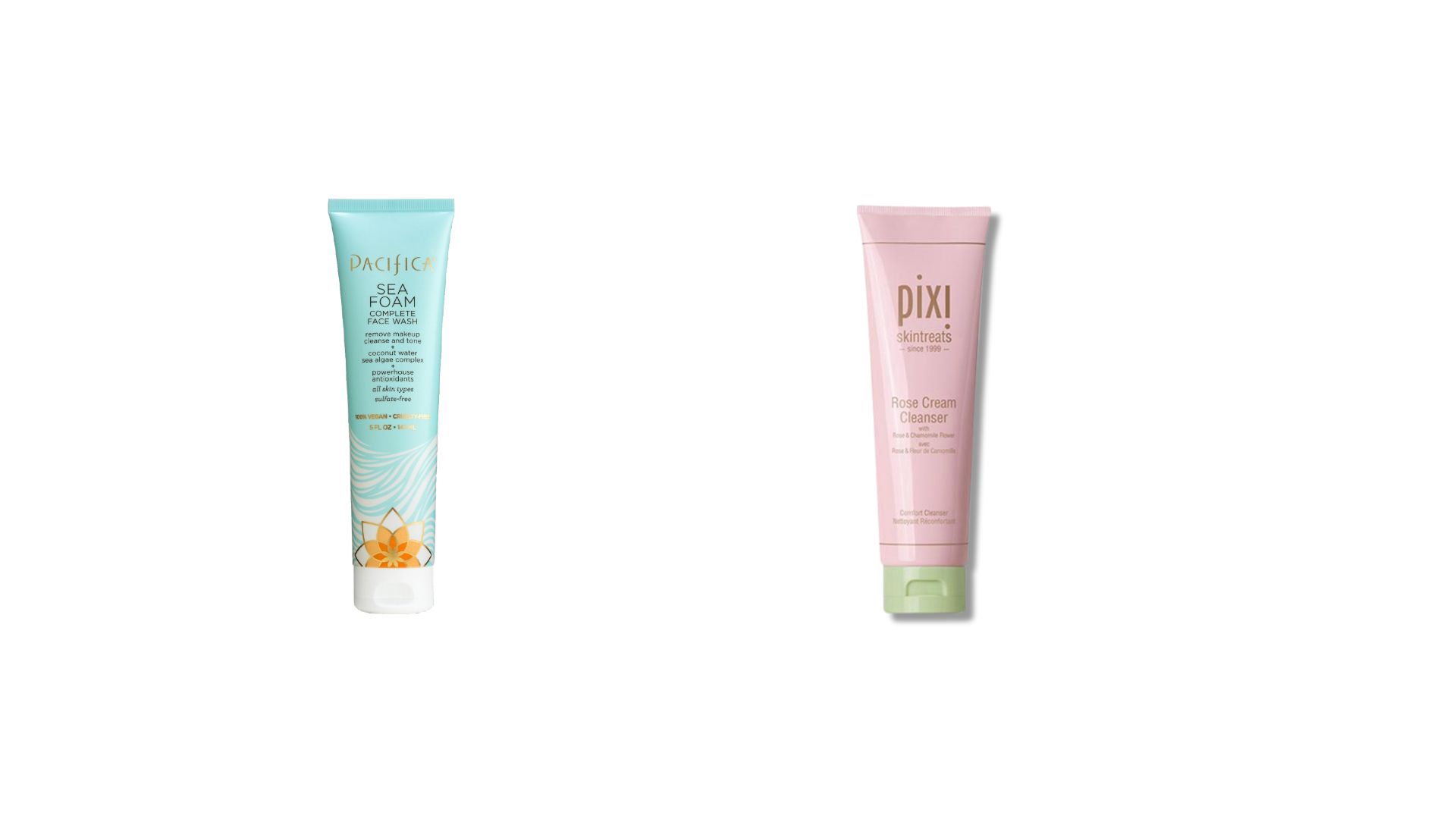 BUY Pacifica Complete Sea Foam Face Wash HERE, $10
BUY Pixi Rose Cream Cleanser HERE, $18
Step 4: Moisturizer
Millie's "favorite part of [her] skincare routine" and one she actually tries in the video (she squeezes the tube on camera) is moisturizer. It's perhaps the one part of her video that makes sense. Moisturizing is very important.
Formulated for teenage skin, the Dreamy Dew Moisturizer is all about keeping the oils at bay while staying moisturized and looking dewy.
An easy way to accomplish that is with a gel moisturizer. A fail-safe option is the Neutrogena Hydro Boost Water Gel. This moisturizer is oil free but the hyaluronic acid draws in water, making sure your skin gets the moisture and care it needs without any oil.
The Water Boost Hydrating Booster from Simple, made with clean ingredients, takes care of dryness, roughness, and tightness, leaving you with the dewy skin of Millie's dreams. Plus, this moisturizer has a non-comedogenic formula, which means it won't clog your pores.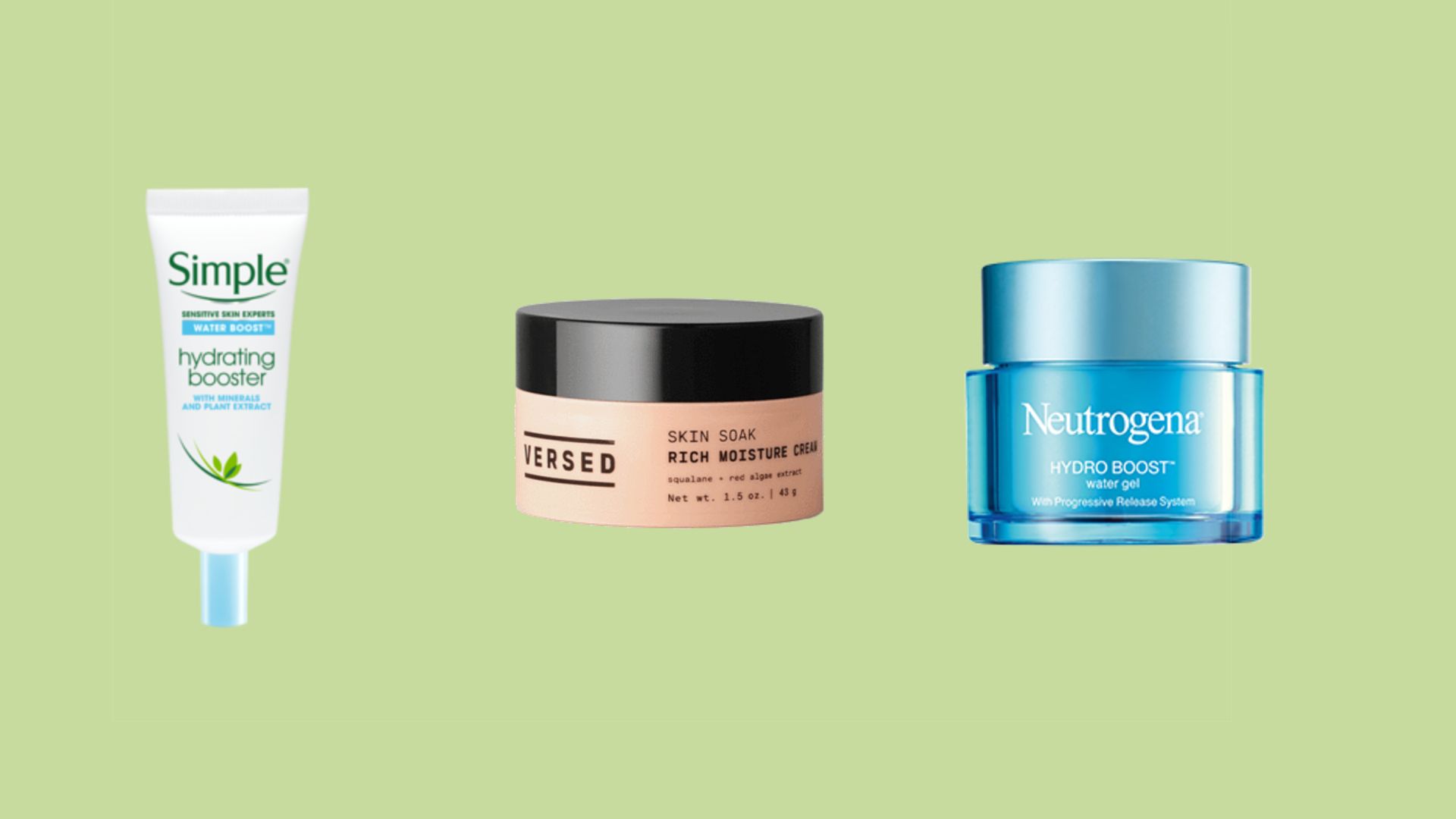 BUY Neutrogena Hydro Boost Water Gel HERE, $15
BUY Simple Water Boost Hydrating Booster HERE, $5
BUY Versed Skin Soak Rich Moisture Cream HERE, $18
Step 5: Lip oil
Millie wraps up her nighttime routine with lip oil. Another product she actually puts on in the video, the Glow Yeah Lip Oil seems trustworthy, which might be why it's sold out.
Instead, another fantastic option is one from Versed. The Silk Slip Conditioning Lip Oil features jojoba oil and vitamin E, delivering moisturized and smooth lips.
A no-frills option is the ChapStick Total Hydration Vitamin Enriched Lip Oil. As the name suggests, it's packed with vitamins C and E and omega 3, 6, and 9 to help chapped lips heal. The oils in the formula pump moisture back to the lips.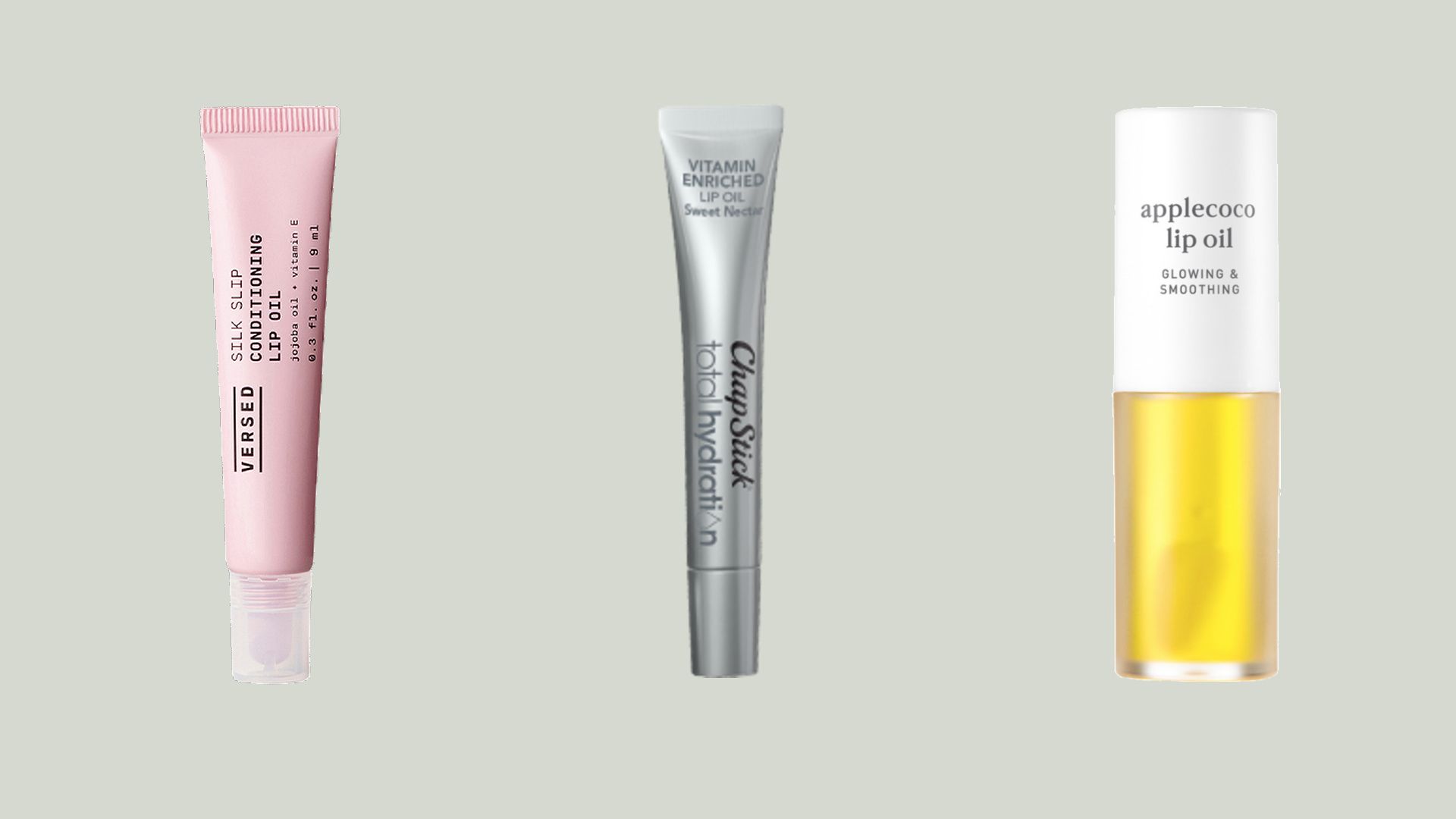 BUY Versed Silk Slip Conditioning Lip Oil HERE $10
BUY ChapStick Total Hydration Vitamin Enriched Lip Oil HERE $5
Buy Nooni Applecoco Lip Oil HERE, $12