I used to think slathering my face with oil was like smothering it with pepperoni juice.
Call it PTSD from past bad facial oil experiences or just #trauma, but my face and oils have never gotten along. Ever. I have combination skin, suffer from cystic acne bouts from time to time, and spend hours rethinking what I did in the past few days to cause such angry skin. To prevent weeks of cystic acne, I have given up dairy (except I occasionally eat ice cream, ugh!), use a minimal amount of products (my face is sensitive!), and try to calm inflammation at every turn.
SEE ALSO: Does this Lord Jones oil work or is it just cool?
Though facial oils have risen in popularity, using some seem to make my skin worse. Sure, most of them have moisturizing properties, but I'd rather have dry, flaky skin than experience a cyst. And so when I came across the new brand Venn Skincare, I was hesitant to test it. So much so, that I put it off for a good month before caving in and testing it.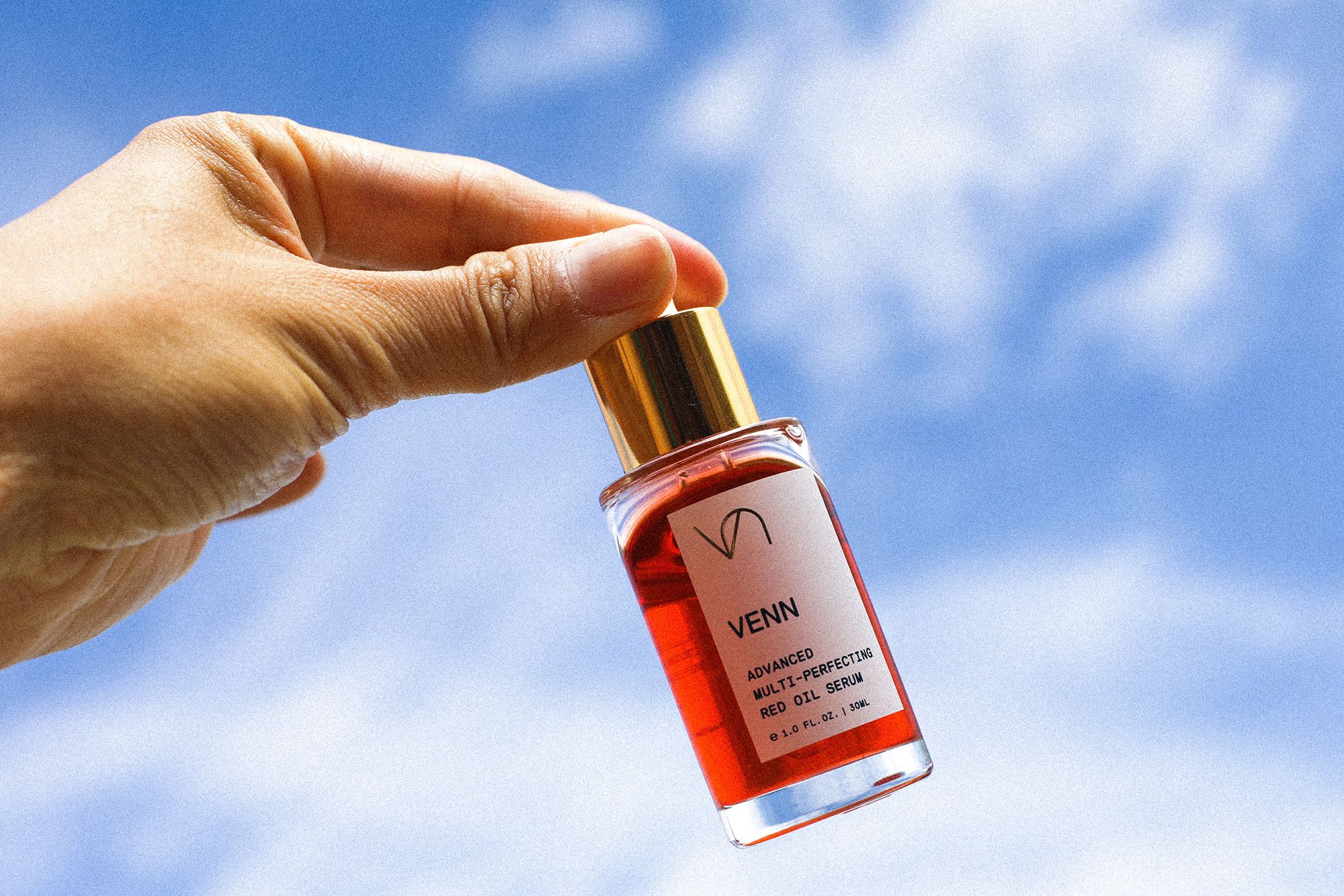 I'm glad I did. The brand's Advanced Multi-Perfecting Red Oil Serum is now sold out its site (you can buy it on Net-A-Porter though!), and has since become every beauty editor's new favorite. That's because there's real science behind this product. The brand was created by Brian Oh, a former New York City-based corporate attorney along with Dr. Mun, a legendary formulator of many K-beauty brands, based in Seoul. The two of them came together to create something new in the market. When I met with Brian in Los Angeles earlier this year, he told me about how efficacious his three hero products were that they could replace 10-steps in anyone's regimen. There's an amazing cleanser, a multi-purpose moisturizer (that Brian says can replace toner, essence and moisturizer), and of course, the oil.
The latter was what intrigued me the most. Not only was it unusual that it came in such a bright, beautiful red hue, Brian told me it was a formula based on 400 years of Korean history. Yes, this is a skincare prescription from the Dongui Bogam, a medical book written in Korea's 17th Century, one listed on UNESCO's Memory of the World Register. The oil has over 34 natural botanicals and essential oils with each having been fermented for 150 hours at a low temperature. This supposedly allows each of the oils to amplify in performance. The key ingredients of Gromwell Root Extract and Korean Angelica Root Extract, are plants with healing properties. The latter is used for naturally curing headaches, for instance.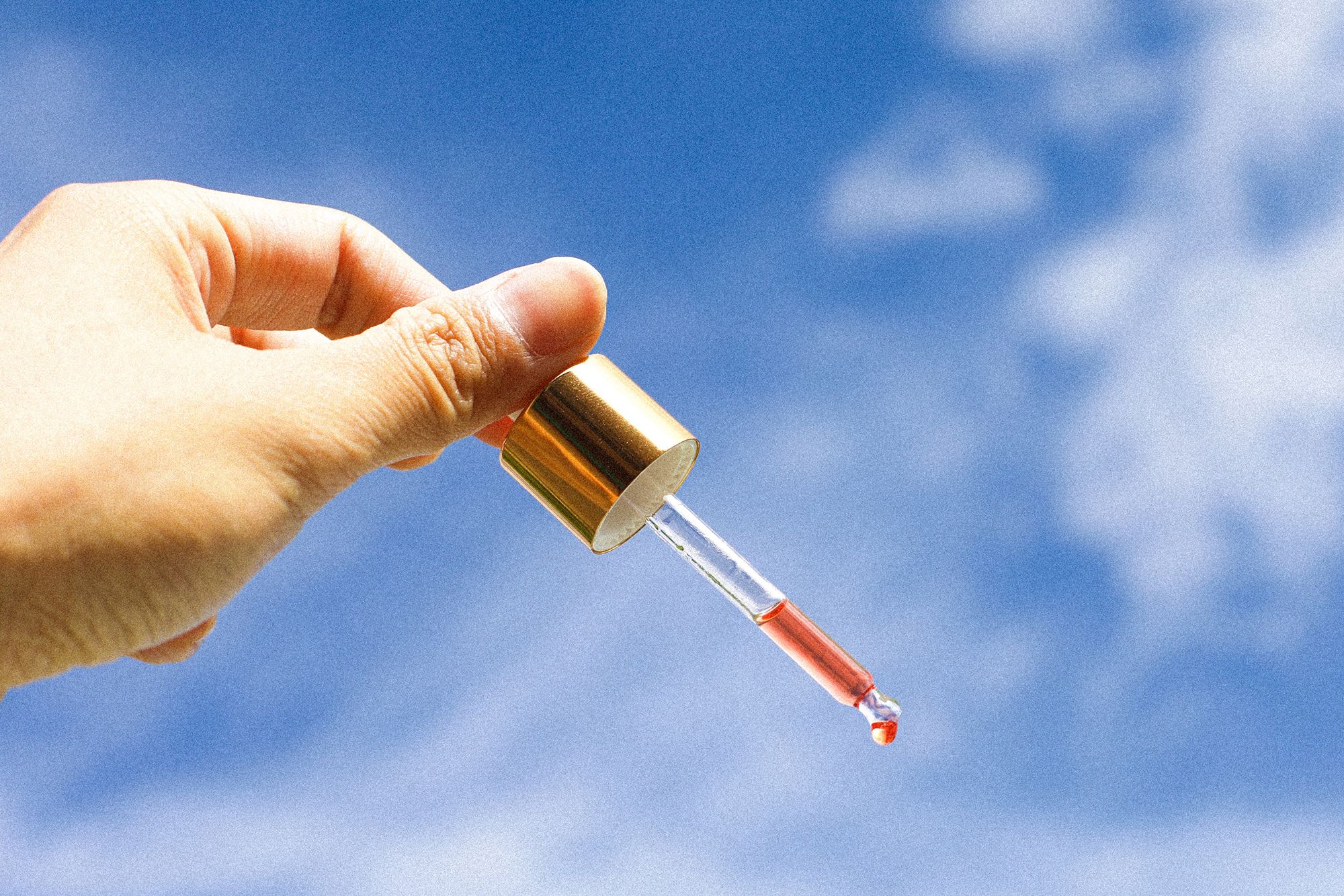 In any case, Brian informed me that this oil was supposed to not only hydrate my skin, but improve elasticity, firmness and radiance. What I found after testing for six weeks was that this products not only allowed my skin to glow, retaining moisture, but it also helped with inflammation. Yes, my worst fears never came to life while testing this product. Instead, it did the opposite: I felt my skin being soothed and pimples being kept at bay. Whew!
For $115, this oil is not for the faint of heart. But I will tell you that this product lasted me a good six months using it both day and night. It's not for everyone, but I will tell you that it's one of the better oils on the market – and will leave you with brand new skin.
BUY Venn's Advanced Multi-Perfecting Red Oil Serum, $115 HERE