Has CBD reached peak oversaturation?
That's what I thought when I discovered that Lord Jones, the ultimate in cool CBD brands, launched at Sephora. As I've said before, I got into the brand through its jellies, which Georgie Greville, co-founder of Milk Makeup, passed over to me last year in NYC.
SEE ALSO: Why the beauty industry is obsessed with CBD
For a once discreet indie brand to go mass is interesting intel for several reasons. For one, it signifies that CBD is no longer a secret ingredient for beauty enthusiasts or health gurus. And two, it perhaps means that it's so effective – and safe – that it's being readily available to the masses.
The skeptic in me (and past fashion editor) equates this as if a streetwear brand like, say, Palace, was suddenly sold at Macy's (no shade to Macy's). In fashion street cred terms, this would mean the end to Palace completely as its soul would be completely crushed by such a mass retailer.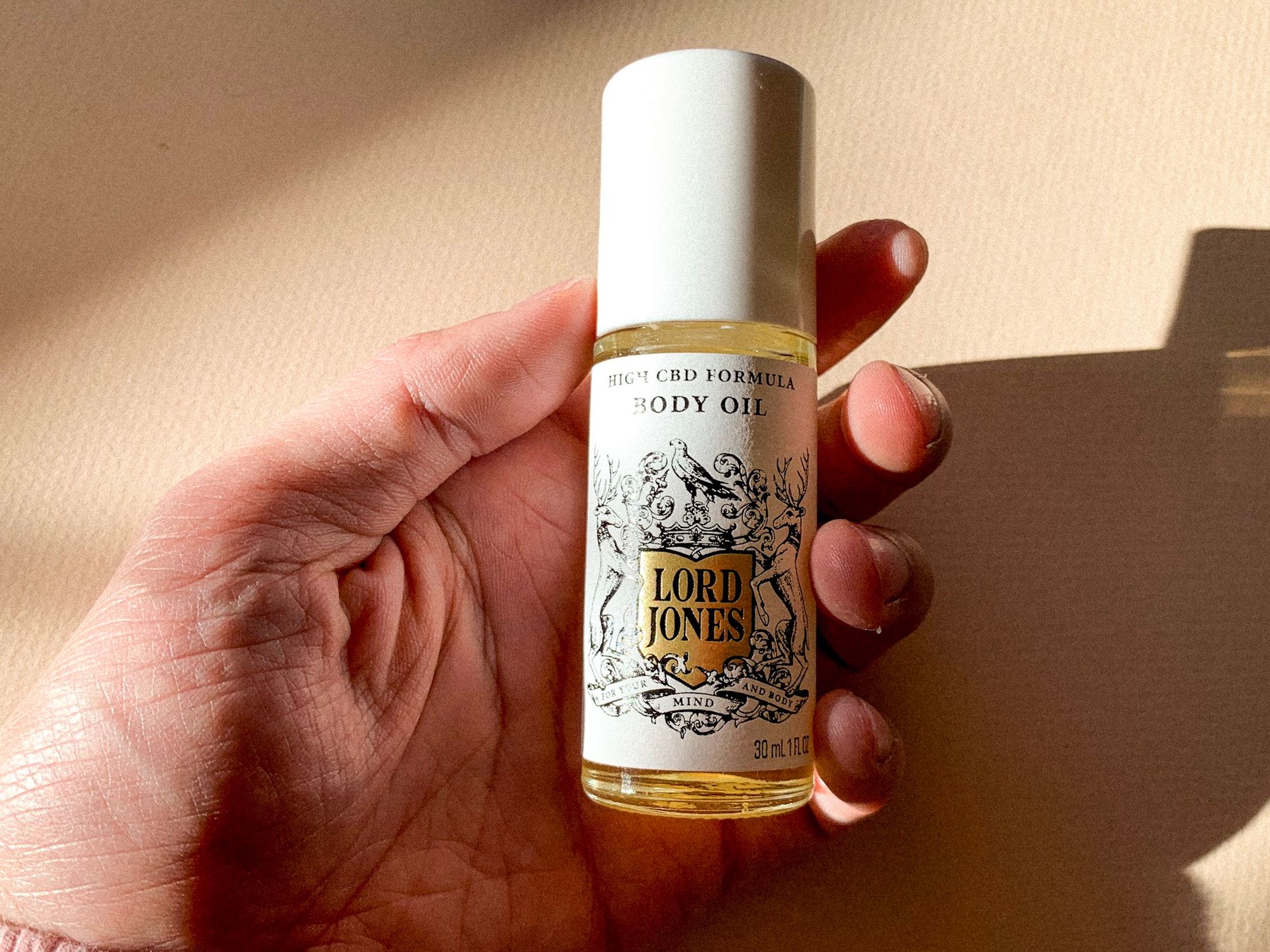 Of course, Sephora isn't exactly Macy's, even if it is mass. Sephora still has that sexy "cool" factor – and cache – in beauty and that added allure of exclusivity certainly doesn't hurt. And so it's an interesting choice for Lord Jones to partner with Sephora. The latest launch at all Sephora doors is Lord Jones' High CBD Formula Body Oil, which goes on sale at all doors, today. Like all things Lord Jones, the packaging is chic, timeless and cheeky. It comes in packaging that's in a form of a beautiful brown box with its bold lettering in gold.
The brand's body oil comes in a roller, which is super convenient and gliding over any pain points you may have wherever on your body. It can swipe on your forehead if you're having a headache, or your shoulders from typing too much, or your elbow if you've been texting too hard on your iPhone. Its formula includes 100 mg of CBD oil mixed with organic jojoba, safflower and avocado oils and a hint of citrus notes (it's super feint!).
The formula doesn't go on greasy at all, which is basically witchcraft. It glides onto your skin but quickly absorbs into your pores, leaving nothing but soft, supple skin. You do have to rub it in with your fingers though, or it'll sit on top of your skin in its thick, oily form.
I feel as if CBD works for some people and for others, it doesn't. This formula is completely beautiful – but does it work like, say, a Tiger Balm for your sore muscles? No. What it does do, though, is provide your skin with a lot more nutrients and better ingredients than any icy hot cream would to.
I will say that though the CBD formula doesn't work immediately, with continued use, I did feel my sore hot yoga-ed out muscles melt and my headaches from my caffeine addiction dissipate quickly. And for $75 it's not for everyone – you do get 1 fl oz., which is pretty good.
Is it a panacea for all of your problem areas? Hm. Will it fix your migraines for good? Probably not. But what I will say is that it's a superb glide-on oil that's a true multi-tasker, moisturizing, providing you temporary relief as well as giving you all the beauty street cred you'd need. Lord Jones, after all, is still cool in beauty – for now.