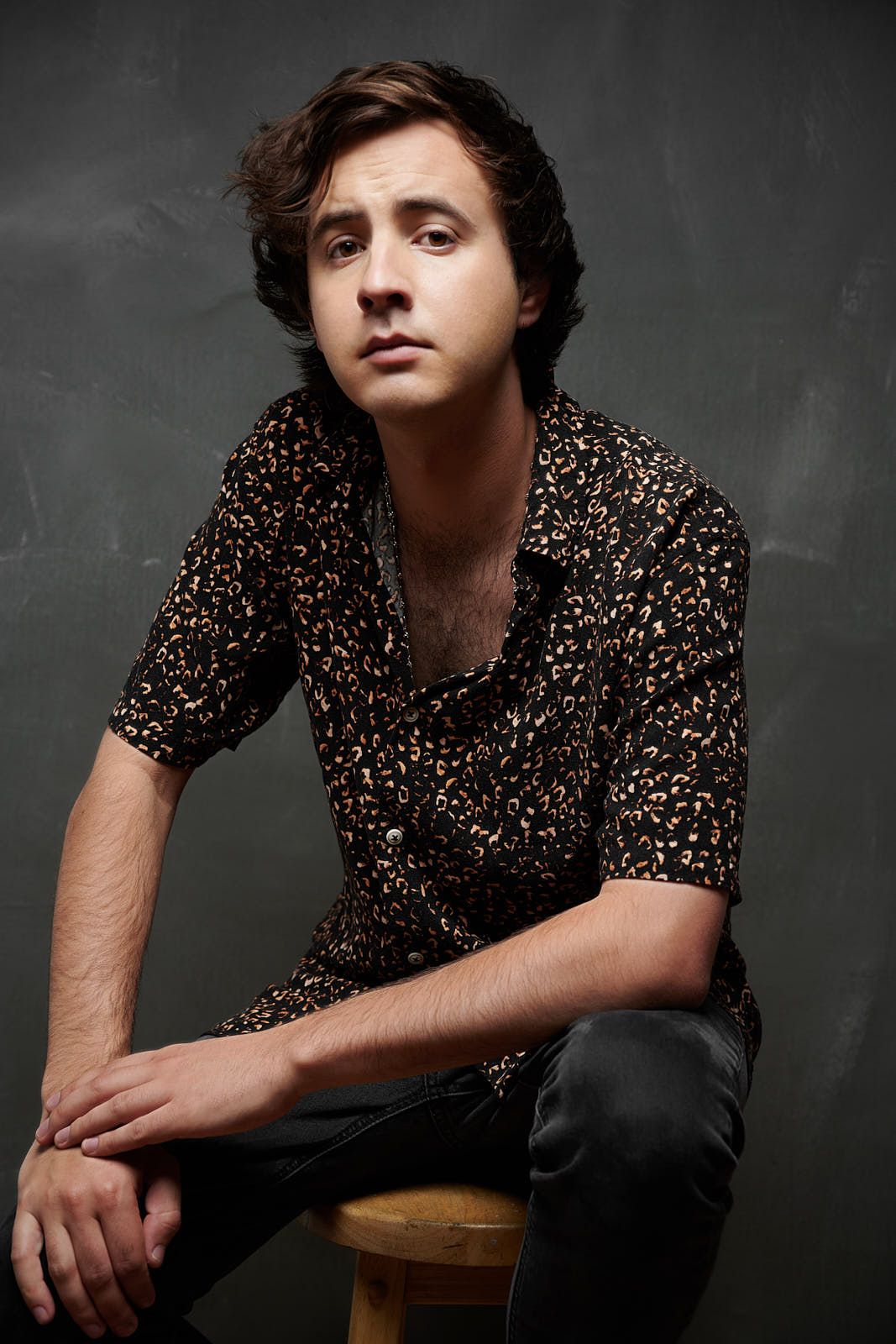 Aussie actor Nicholas Coombe might be a Hollywood newbie, but his scene-stealing hair is about to change all that.
His coif naturally embodies the impossible-to-achieve done-undone look – with emphasis on the "undone" part.
SEE ALSO: This '13 Reasons Why' actor thinks men need to be more emotional
"I think the cool thing about my hair is it styles itself," he explains to Very Good Light. "I wake up, have my shower and throw a tiny bit of wax and shake it around and it does its thing. I do get comments sometimes from people. I think it's my secret weapon for booking roles." When we ask what product it is, he puts us on hold and rummages through his bag. "It's the yellow AXE wax," he tells us. "Urban Messy Look."
It can't have hurt his prospects for landing a co-starring role of Randy, in Dora and the Lost City of Gold, the live-action spinoff of the iconic Nickelodeon animated series hitting theaters today.
Speaking of hair, Dora the Explorer's blunt, boss-babe bob is one of the only recognizable hallmarks of the almost 20-year-old character, who's transformed from a precocious preschooler into a fish-out-of-water high school student in the new film.
Navigating the perils of Gen Z life (and the mysterious title city), Dora (Isabela Moner) is joined by Coombe's character in the film as well as her globe-trotting parents (Michael Peña and Eva Longoria) and a few other school friends (Madeleine Madden and Jeff Wahlberg).
Coombe says he remembers the show well, even if he wasn't exactly a regular viewer.
"We did have it in Australia on cable you could pay for, but my family didn't have that," he tells Very Good Light. "My friends did and I watched it at their houses. So I'd always be like, 'Yeah let's watch Nick!"
Now, Coombe is the one starring on TV, with roles on animated Netflix series Spy Kids: Mission Control, iZombie and Supernatural. But, his career in acting didn't start on the theater stage; he was a dancer first.
"I did dancing for 10-years and then I started to do musical theater," he explains. "It's been a really good base to build off," he says. "I learned how to learn lines, how to be confident and play diverse characters from a young age. That's really helped me obviously at different levels. I'm happy I started out in the theater; it's a cool way to break into the industry."
Coombe has still got musical theater in his blood, too.
"I wish I got to see more Broadway shows," he says. "The other night I went and saw Miss Saigon and it was phenomenal. When I grew up, I saw Stomp and seeing all the performers using brooms and car keys. I think I was 14 when I saw that and I said, 'One day, I'm gonna do that.'"
He's now expanded his talents to playing music with his band, The Beanie Kids, which he describes as a "fun, outrageous, exciting, dance-loving prog-rock band."
When he's not filming or singing, Coombe is trying his best to get a little taste of home in his new adopted hometown of Vancouver.
"One thing I miss, obviously is my family, so it does suck being the complete other side of the world," he reveals. "I love swimming; I love being in water. The beaches in Vancouver are nothing like Australia. Perth is kind of like LA: it's on the coast and it's got beaches. It's nice coming to LA because it's similar to home."
And, worth exploring, apparently. "They're all very different and they're exciting."