Growing up biracial is confusing enough, but when you add being queer to the mix, things get rather interesting.
At least, that's the experience Will Varner, an artist from New York City paints through his artwork. The former Buzzfeed art director has cultivated a following through his unique purview which includes visual essays, cartoons, and commentary about living life as a queer hapa man. His essays range from his humorous "My Gay Firsts" series, about navigating through gay life, to "Half Fab," where he delves into real-life circumstances of being biracial.
SEE ALSO: What it's like to play Disney's first openly gay character
"My Gay Firsts" is visually compelling, but what makes it so powerful is how true-to-life his experiences are. One recounts how he felt when he saw his sister's boyfriend doing a handstand on their front lawn. Another, about his first sexual experience. Then, there are essays of him finding rejection from his mother for being gay, or finding acceptance in a gay sports league.
"Half Fab" is just as vulnerable but goes through the many moments of his life when he's forced to confront his identity, almost on a daily basis. Some explain how he's not enough – too Asian for Americans, and too American for Asians – while others confront objectification and fetishization.
"Wow, I never thought I'd be with an Asian! You're my first!" one cartoon goes, with a man stroking Will's hairy chest. "So do you have an Asian dick or a normal dick?" says another.
"My race has been and still is something I'm cognizant with," he tells Very Good Light. "I've always had to navigate to try to fit in somewhere."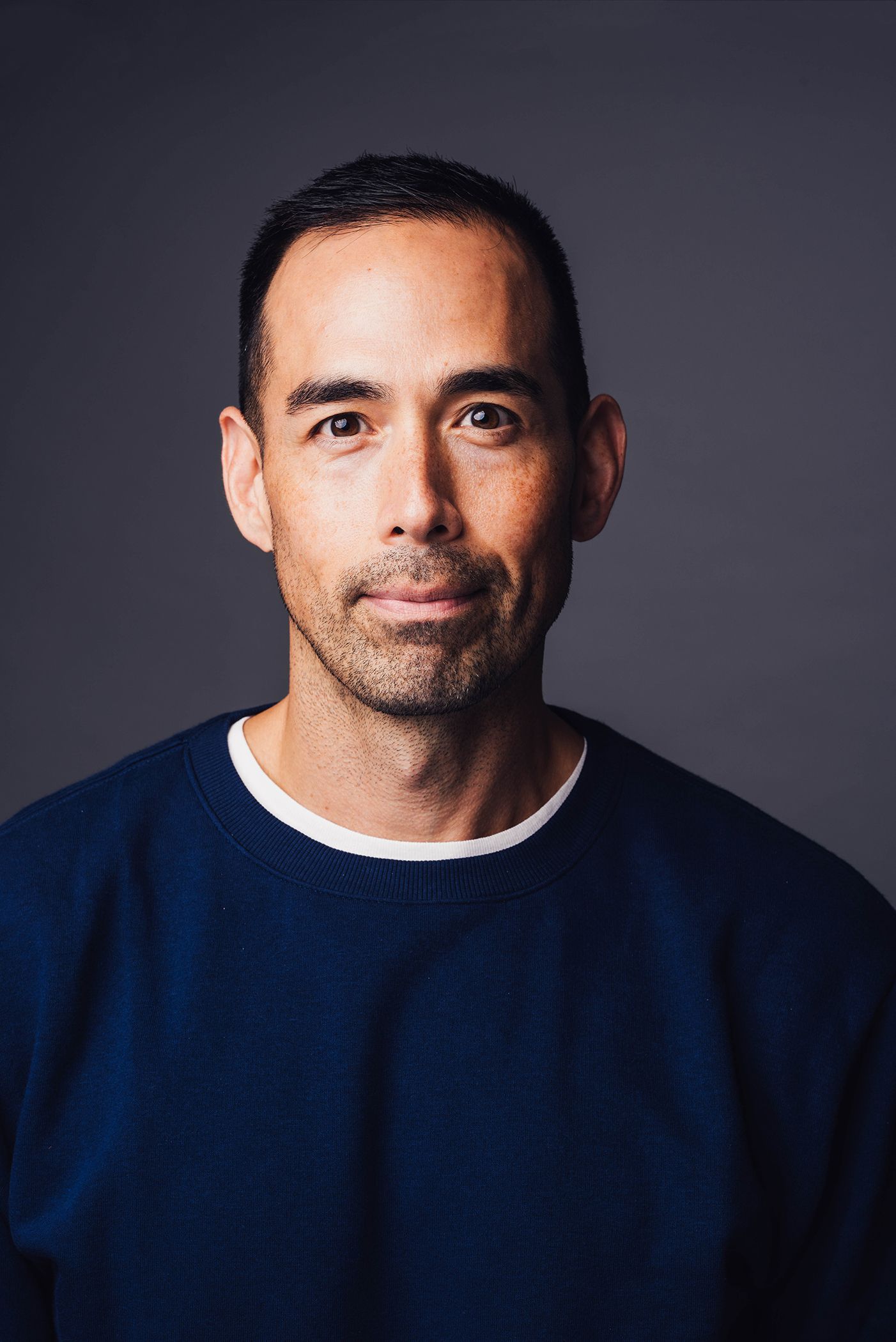 An army brat and the product of strict, mormon parents (his father is white and mother is Native Hawaiian and Japanese), he found himself moving to a new city in what seemed like every other year. To his Asian friends in Hawaii and Los Angeles, he wanted nothing but to conform. He'd even stretch his nostrils, he recalls, to have more of an Asian nose. When they'd moved to Kentucky, Louisiana or Arkansas, it was the opposite: all he wanted was to conform.
"We were always very aware of what we were and what we weren't," he says about him and his siblings. "There were different phases when I very much wished I was very white or wished I was Hawaiian. I thought I was so weird and gross and was insecure."
But it wasn't until he'd accepted and embraced his queer identity when things started to gel. When he was 23, he took each of his immediate family members aside and came out to them. And then it was from posts of him on social media attending PRIDE and being with his boyfriend that inadvertently gave his sexuality away. When his first boyfriend got an internship in New York City, he followed him there. Though they'd broken up 8 months later, he decided he wasn't going back home to where his parents were, which was now Utah.
In New York was when he interned for the artist, Josh Cochran, and got into the School of Visual Arts. In art school was when he solidified his aesthetic. "I'm very influenced by my background, including Polynesian art and surf culture," he tells us. "And my experiences in California, Hawaii and being a kid in the 80's who was really in anime and manga. That was especially important to me growing up as I was sometimes the only Asian among whites geeking out over it."
After his artwork became more visible is when Buzzfeed came calling. There, he'd amplify his voice, create a following, while sharing his live experiences with millions of readers. After four years at Buzzfeed, he was laid off and decided to pursue giving back. Today, Will's teaching at SVA while continuing to create art – and inspire. "Kids now are having a different experience and have access to communities we couldn't find before," he says. "Understand that your identity is beautiful and wonderful especially if you don't see it. The world needs you more than ever."
Check out more of Will's art here: willvarnerart.com