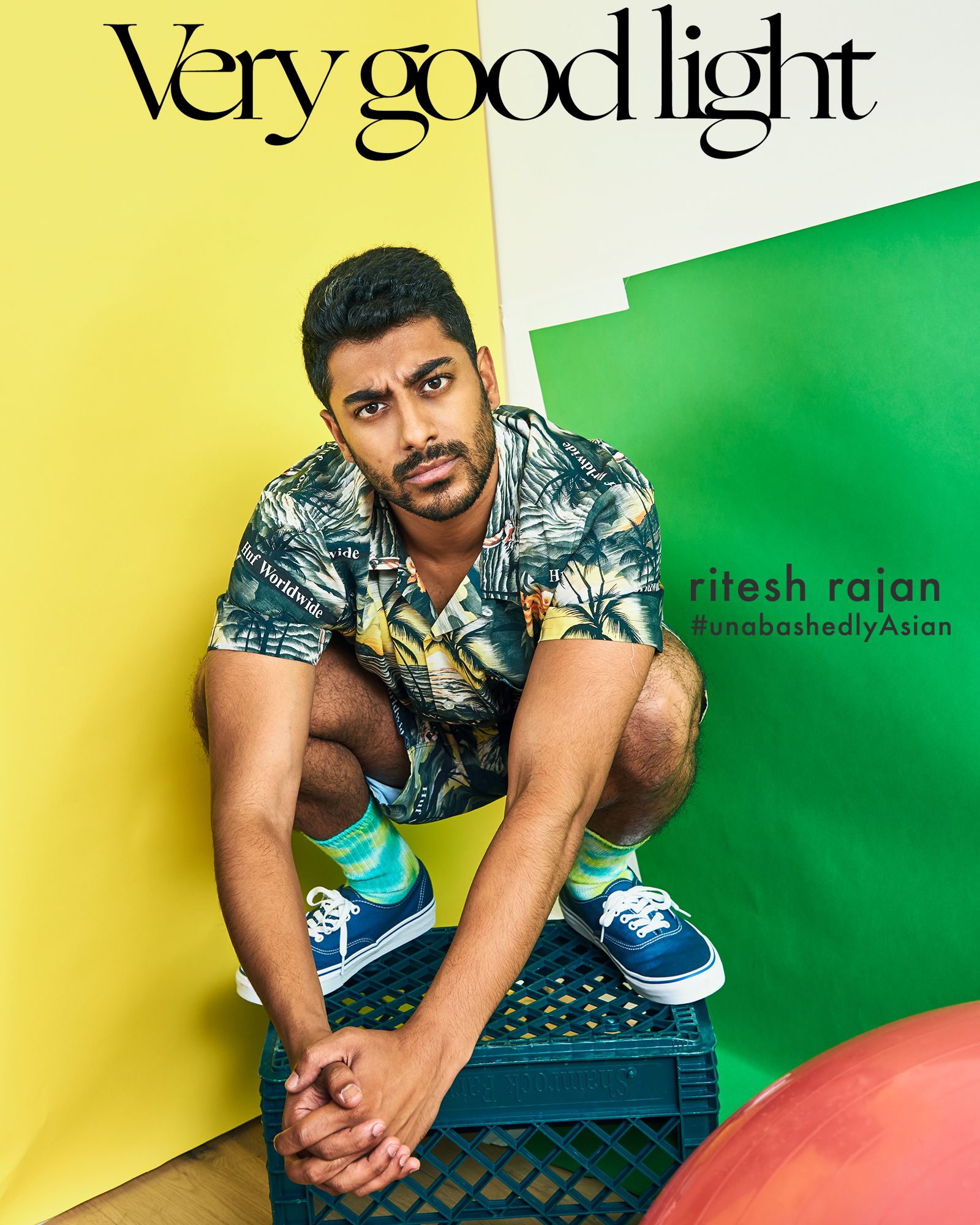 When Ritesh Rajan landed the role of Farran on Netflix's "Russian Doll," he didn't know just how big it'd become.
That is, until he started getting texts from his friends at all times on one morning. "Oh shit, did someone die?" Ritesh recalls. It was an article from Buzzfeed with the headline: "Farran From 'Russian Doll' Is So Hot It Threw Me For A Loop." The article essentially explains how Ritesh is a walking "thirst trap," one whose aesthetics are so, well, handsome, it's pleasantly distracting.
SEE ALSO: These leading Hollywood stars are redefining Asian America
While the article does state the obvious – Ritesh is unquestionably attractive – it was important because it gave a glimpse into our shifting Western gaze. It's one that's painted our collective lens into perhaps viewing America as a country whose people were white-only, reflected by the television shows and movies made. For every Kit Harrington and Zac Efron, are Asian men who've long become the butt of the joke. But whether he knows it or not, Ritesh is changing all of that. He's redefining what a leading man can – and should – look like.
"I feel we're finally starting to leave that mentality that if you find an Asian man attractive you might have a 'thing' for Asian men," Ritesh says to Very Good Light. "It's not about that any more. We have the ability to play characters across the board that's not defined by stereotypes. We're not ashamed to show where we come from."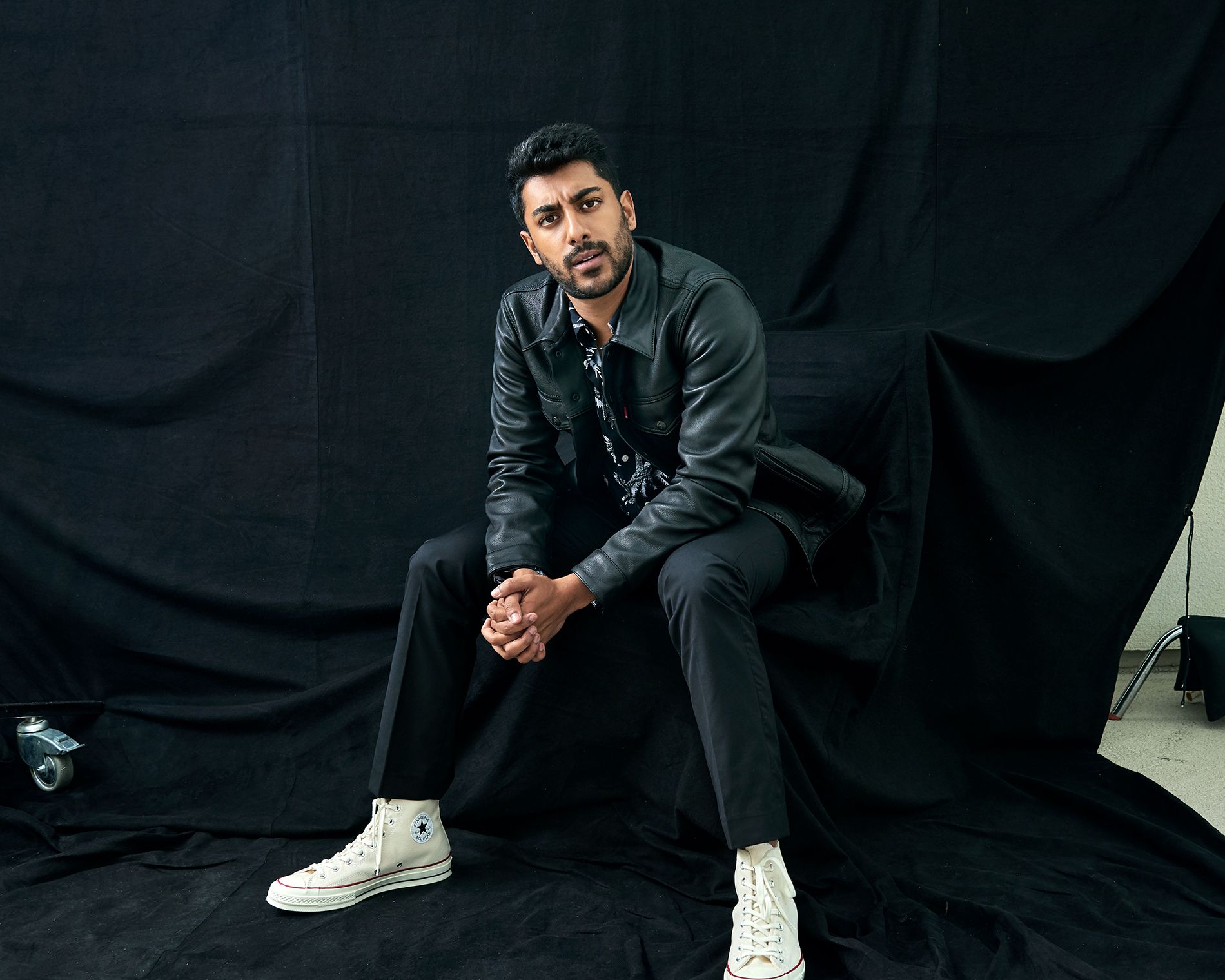 A child of Indian immigrant parents who are both doctors, Ritesh grew up in upstate New York, about an hour away from the city, and always knew he wanted to act. It was in middle school that he began booking roles onstage and landing lead roles. "I was like, I guess i'm good at this!" he recalls.
It was after eventually going to NYU for acting that his parents knew he was serious. "They were really nervous at first because they want what's best for their kids," he says. "But they were fully supportive from the beginning." What's best about his parents, he says, is their radical candor. "They'll tell me if I suck if I really do," Ritesh says with a laugh. "It's very Asian of them. But if I'm going to go for something, they expect 200%."
Eventually, Ritesh moved to Los Angeles where he immediately booked an ad for Pepsi India. From there, it was the last season of "Law and Order," which led him to star in "All My Children." At the time, he recalls being one of a handful of working Indian actors. Though stark, it was much more progressive than his childhood where the only brown faces he saw onscreen was Kal Penn or Aladdin. But he didn't know what was possibly until HBO's "The Night Of" premiered. The show centers around South Asian American character who's accused of murder. It's a thrilling "whodunnit" type of show, but what truly makes it vibrant is the complexities of the main character's Asian American dual identities. "I was like, whoa, this is what it means to seen and feel something," he says. "To see an experience of a brown kid in a post-9/11 word who's racially misunderstood was new to me. It was so empowering. It was this visceral reaction."
It allowed Ritesh to realize how powerful he was as a vessel for change. "For so long we've been watching white stories," he says. "It's time for them to see ours. Ours is beautiful as it's rooted in American culture but also another culture as well. There's so much depth."
It's what makes him feel unabashedly Asian. "No matter how hard you try to run from the old, your parent's country or their culture, you'll never get any from that," he says. "To be able to merge two worlds? That's powerful."
Photographer: Jess Chou Assisted by: Se Collier Editor: David Yi Stylist: Christopher Kim Producer: Akemi Look Assistant Director: Tara Aquino Makeup artist: Christina Roberson Hairstylist: Joelis Vallejo