As soon as we heard this year's Met Gala theme was Camp Couture, we knew we were in for some surprises.
And while the red carpet didn't disappoint with its share of home runs and (more than a few) misses, it's safe to say that an overwhelming number of attendees were beat for the gods.
SEE ALSO: The secret to Cole Sprouse's hair was this one tool
Except our current skincare god Frank Ocean, that is. His Prada hoodie look was comparatively understated and looked more like a very expensive version of what most of us wear almost every day. We'd venture to say it was safe, but we think it's more complex than that. We know from Ocean's recent interview with GQ that he takes skincare very seriously. Like as seriously as a Very Good Light reader. So we'll give him the benefit of the doubt and say that he chose this look to let his mug shine for itself in a sea of feathers and sequins.
https://www.instagram.com/p/BxJVypQhP5B/
But under it all, Frank's decision for his entire skincare regimen was completely powerful. That's because Frank decided to forego makeup altogether, instead focusing on skincare while supporting a black-owned grooming brand. That's right, Frank decided to use exclusive products from Bevel, the brand founded by Tristan Walker. Tristan launched Bevel at a time when most razor and men's grooming brands weren't taking black beauty into consideration. Bevel's signature blade is specifically designed for black facial hair and helps with eliminating pesky razor bumps. The brand also contains ingredients that are effective and healthy for darker skin tones and seeks to solve problems like dark spot correcting (without benzoyl peroxide) and hydration issues.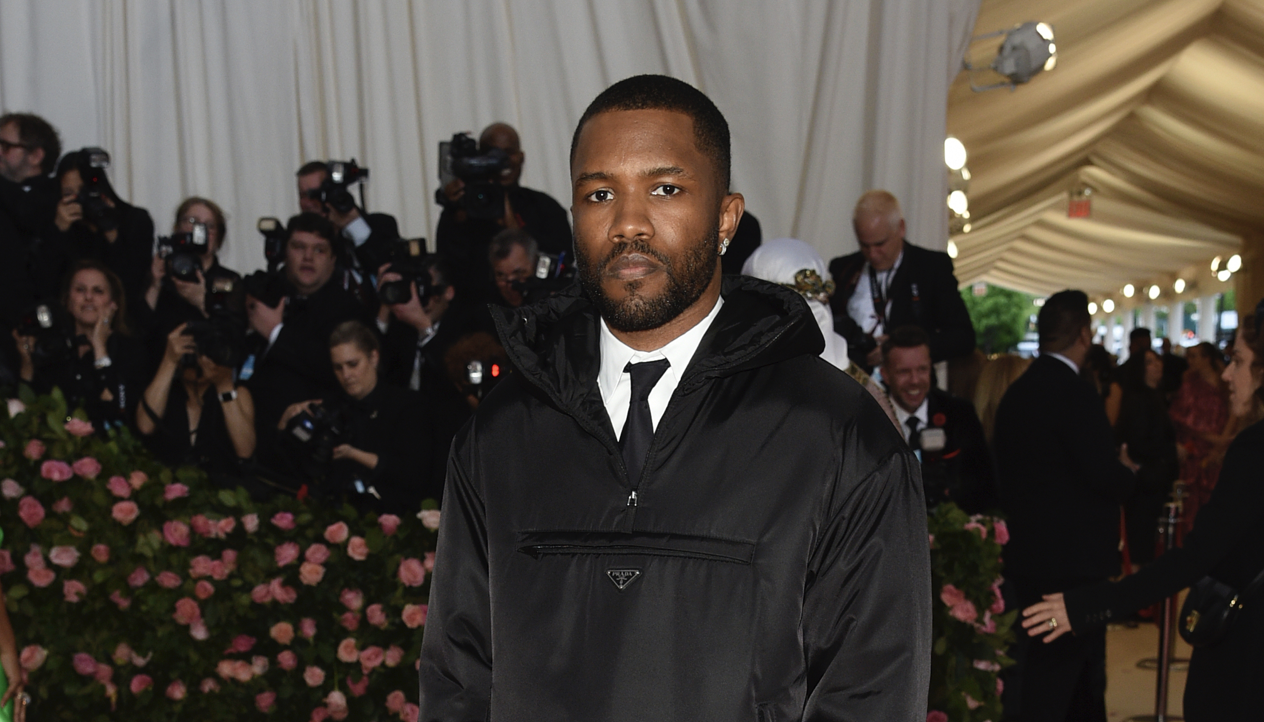 Frank deciding to uplift a black grooming brand for fashion's biggest night is powerful. For one, Bevel has never been highlighted in such a way and has been rarely mentioned on any red carpet. So for Frank to decide on Bevel is a huge statement on supporting a black-owned brand. It's also empowering to see that Frank went out of his way to ensure that Bevel was the only product used at the Meta Gala.
So what'd he use and how? For that we turn to his groomer, Joanna Simkin, who used Bevel's new skincare collection to give Ocean a fresh and clean look. I And we say, if it can help Frank Ocean look this good, we cosign.
Here's what Simkin used for Ocean's big night at the Met.
1
While he was having his hair and beard trimmed, she applied Bevel Spot Corrector on clean skin. According to Simkin, "Vitamin C and Lactic Acid are great for skin brightening and hyperpigmentation." She let it fully absorb into his skin before applying any other products.
2
Next she applied lightweight Bevel Moisturizing Face Gel and used it to give him a facial massage to depuff. "The texture is perfect for a red carpet event because we want skin to look fresh, but not greasy," she said.
3
Simkin followed the moisturizer with Bevel Beard Balm to help his short-ish beard lay flat and give the skin underneath an extra shot of moisture.
4
Next she give him a little lip balm and applied concealer to a few spots. She skipped powder because she says he likes his skin to look natural which means keeping a little bit of shine.
5
She finished up with a quick manicure and used Bevel Beard Balm on his cuticles (pro tip!). "The coconut oil and shea butter base is super hydrating and not sticky at all," she said. We are shook!