No one:
Glossier: We need to create a lip and eye cream duo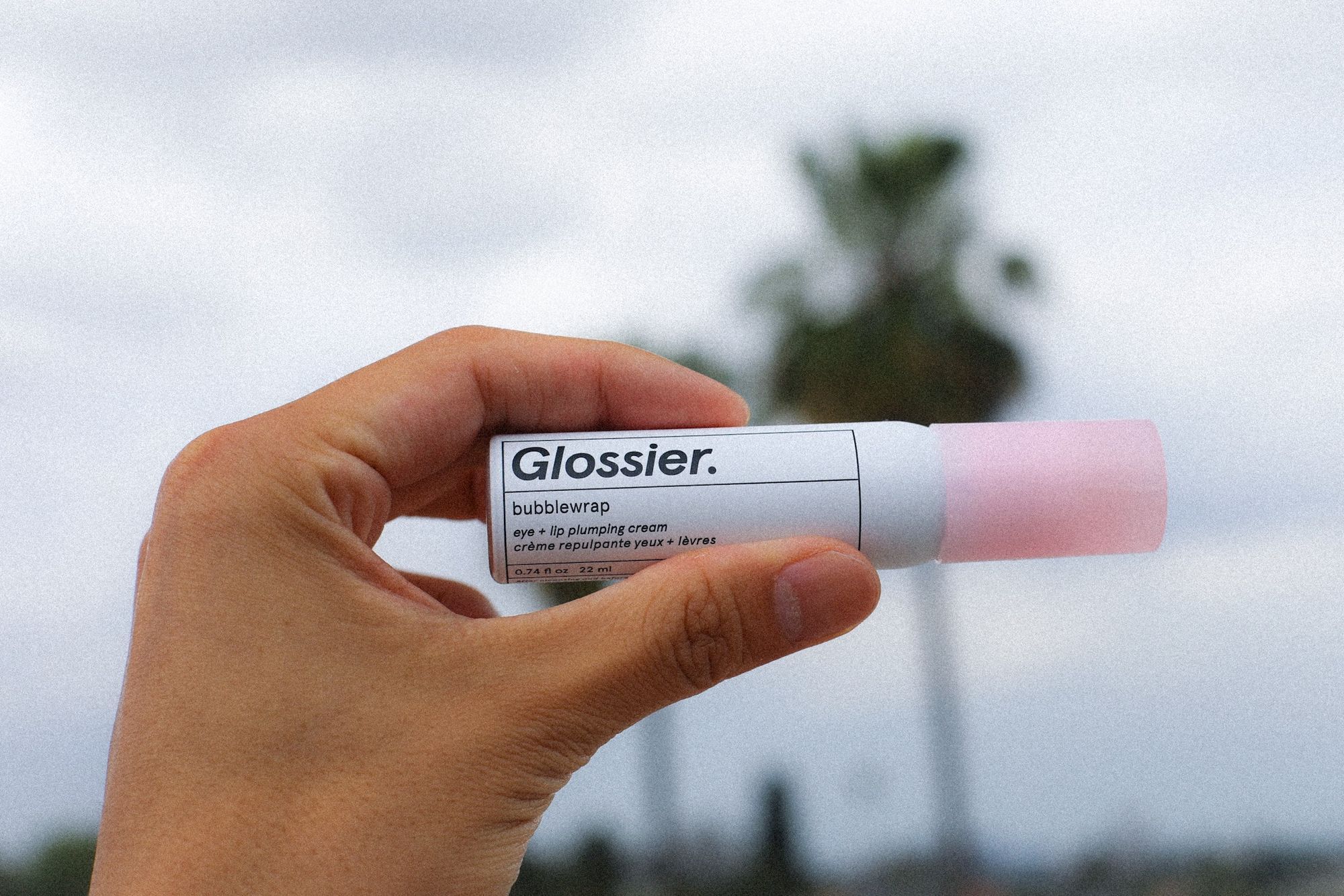 …Or so you'd say initially while perusing through Glossier's latest offering, Bubblewrap. It's an eye cream that fans have been requesting since the brand launched years ago and it's available today for $26. But if you thought it was just for your under eyes, you'd be surprised – it's also for plumping your lips. You read that correctly.
SEE ALSO: Glossier's Zit Stick is like a Tide Stick for your face
This might sound a little well, extra, but it makes sense after the brand interviewed a handful of makeup artists in Hollywood who use eye creams for lips as a clever hack. After all, the under eyes and lips are the thinnest areas of skin. Voila! To address both areas, Glossier launched Bubblewrap for a 2-in-1 product offering that claims to hydrate and plump with its formulation that offers an added "layer of protective cushion." Just like the brand's iconic bubblewrap that protects its products, this product protects your eyes and lips.
For $26, you get a small .74-ounce metal can that looks a bit like an Evian spray bottle. The cream inside pumps out with a luxurious buttery texture that consists of avocado oil, squalene, antioxidants like blueberry, peptides and of course, hyaluronic acid for moisturizing. The brand says the product starts as a cream and then breaks down into an oil-like texture.
I tested Bubblewrap for the past week and here are my ~real~ thoughts. Firstly, the application is pretty straightforward. You pump product onto your ring finger (that's the weakest among your five) and dab under your eyes. This prevents you from creating wrinkles are creasing your sensitive, paper-thin under eye area. As an eye cream, I felt it was super hydrating and was perfect as a primer. Put too much and the product unfortunately pills. Is it the best eye cream I've ever used (so far, my favorite is AMORE PACIFIC's!)? No. But is it a product that does what it's supposed to do? Surely.
Now onto the lips.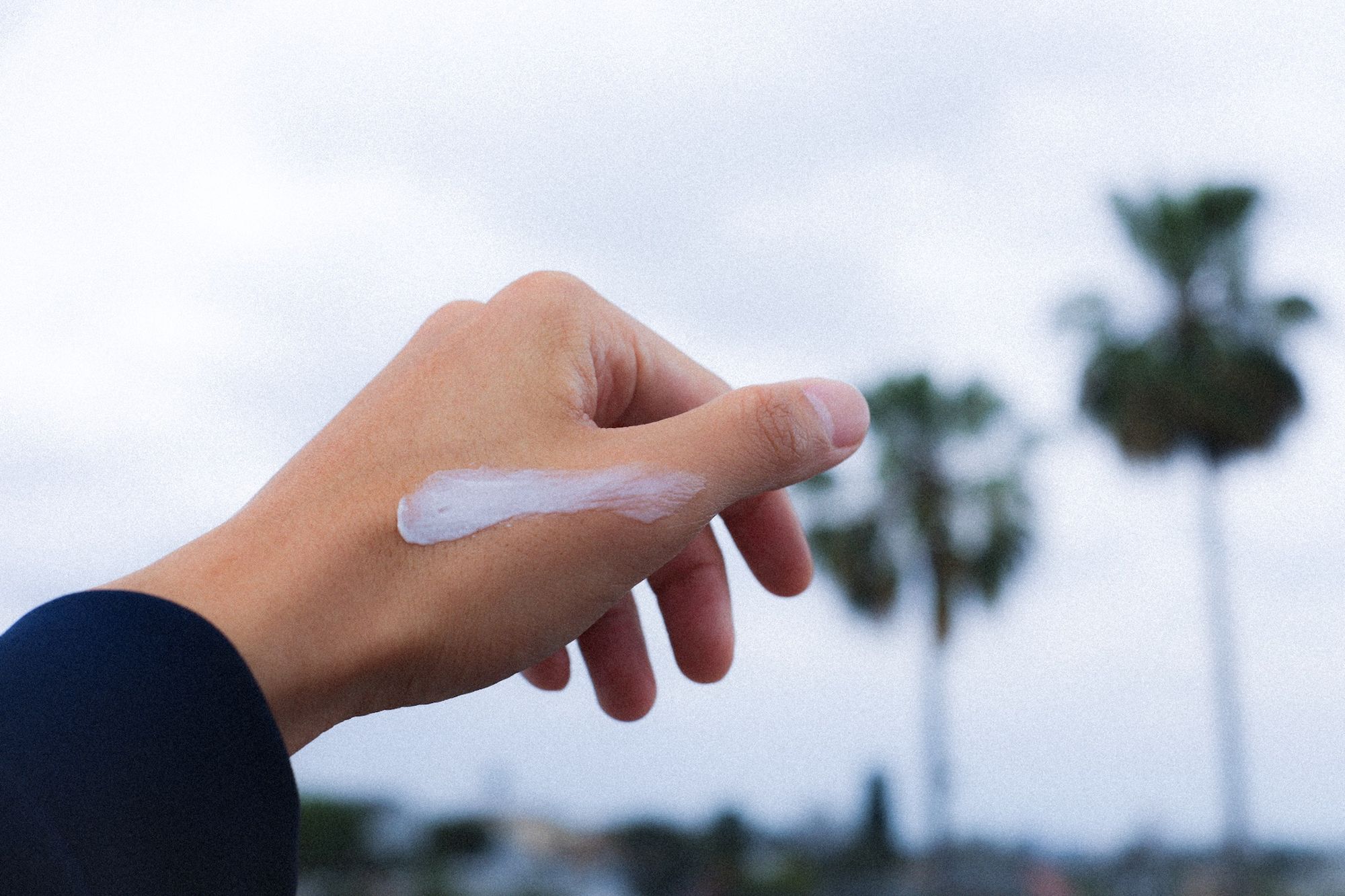 It's interesting how a product can actually transform your thin, crusty lips (I'm talking about mine), into a pursed, pillowy form. Yes, this actually had a really interesting instantaneous plumping effect. My lips definitely felt if there was a cushion-y layer on top, almost as if I had a minor Kylie Jenner-like injection. Obviously not as extreme, but Bubblewrap did make my lips a little more lift. The texture is non-sticky, is less heavy than say, a balm, but instantly hydrates as well. It's also flavorless and perfect for using as a primer before applying lip gloss or a lip tint. It definitely absorbs quickly – and beautifully – and I'm pretty impressed.
Do you absolutely need this new product from Glossier? If you're in need of a new eye cream, feel free to try it out. As an eye cream alone it's fine – but as a lip plumping product, I thought it was really awesome. But for a 2-in-1 type of situation, I'd say it's a pretty good deal.