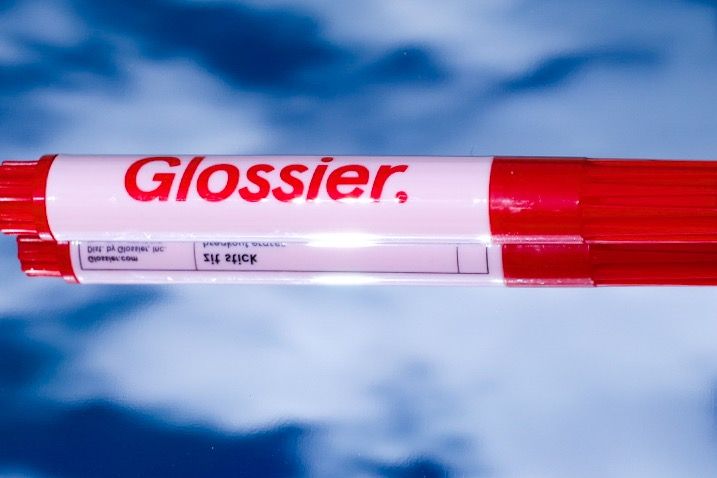 Our favorite online-only brand, Glossier, really has it all when it comes to skincare. The brand launched in 2014 with just a Milky Jelly cleanser and since, has introduced serums, a sunscreen, moisturizers, night creams, among others.
The one thing that it was missing? Acne products.
SEE ALSO: Glossier's Lash Slick is Boy Brow for your lashes
Which makes sense, since anything over-the-counter needs FDA approval – and that takes years to clear. And so, it was to my excitement when I heard Glossier was launching a Zit Stick to help in fighting any and all blemishes. Think of it as a Tide Stick but instead of getting out stains in your clothing, this clears out breakouts in your face. The curious product comes in a really cute portable pen and is said to "clear zits at high speed."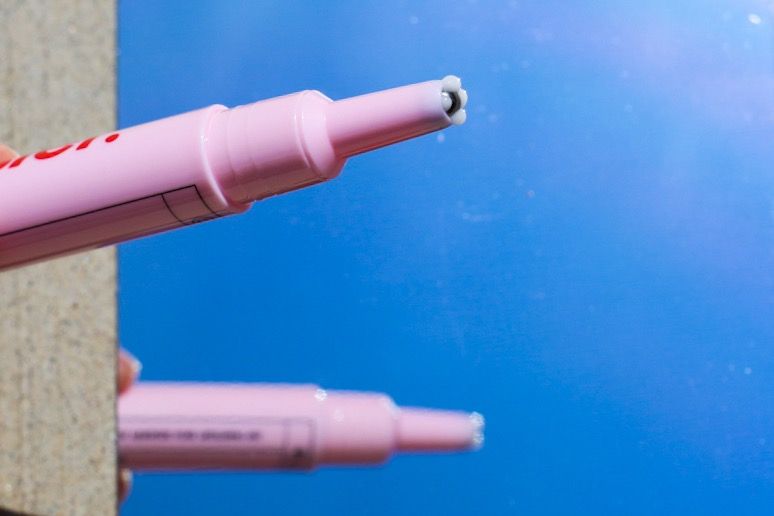 The brand wanted to reimagine blemish care. For spot treatments there's only a really thick paste or pimple patches, both which are only used in the privacy of your own home. With the Zit Stick, you can treat your blemishes during the day time.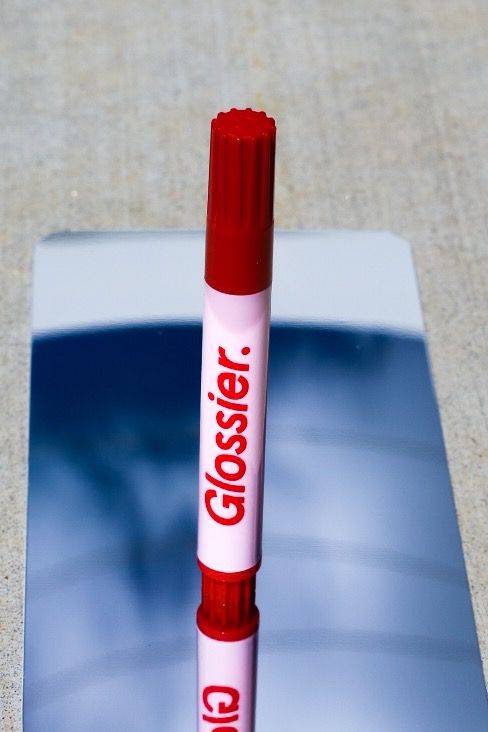 Glossier's Zit Stick contains acne fighting ingredients including 5% benzoyl peroxide (that's exactly twice as much as Neutrogena's own On-the-Spot Acne Treatment spot cream), salicylic acid and tea tree oil. All three is said to shrink zits, heal the area, as well as reduce redness. Glossier claims that in a clinical trial 83% of users saw a reduction in their pimples after 3 hours. Four out of five found that redness and swelling reduced and there was no more pain. After a day, 4/5 said pimples healed faster than normal: some saw the pimple reduced or erased completely.
Now I only received this product yesterday and tested it on my own cystic acne. I can't say if it particularly works or not but did roll this on my one blemish. The consistency is super absorbable and I feel the roll on pen allowed the product to seep into my pores. After three hours I didn't see ~too~ much of a difference, but then again, I need to give it a little more time.  I find that these types of products usually work because benzoyl peroxide, salicylic acid and sulfur are ingredients that are clinically shown to fight acne.
Though I'm not sure if this works or not – because Glossier only sent this a day ago – I am positive it will most certainly work. I think. Well, I hope. For the rest of you, you can grab your own Zit Stick Thursday for $14 on Glossier's site. Tell us what you think!