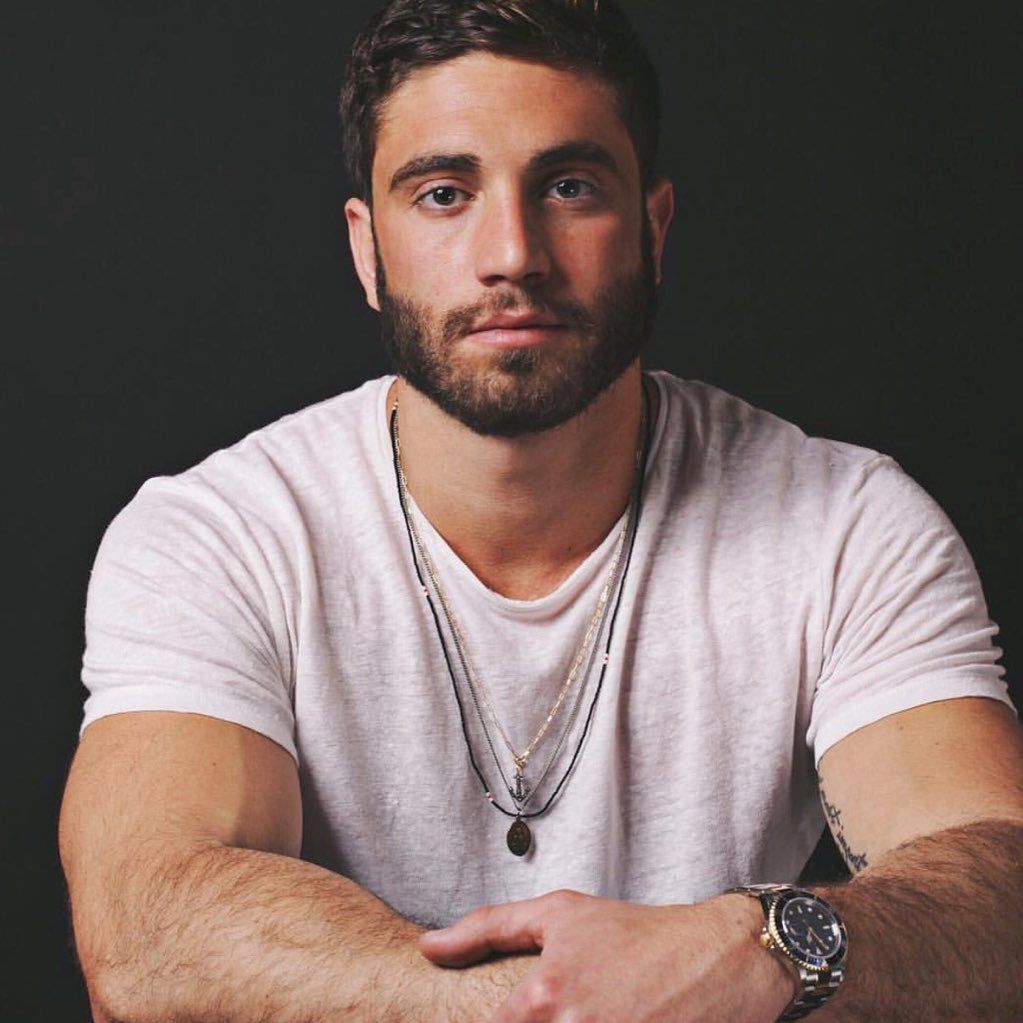 The road to launching skincare is often one full of obstacles. But whatever the case, the ones that rise to the top are businesses that have a problem to solve and a solution that actually works.
Such was the case for Enrico Frezza, the founder of Sephora's now bestselling brand, Peace Out Skincare, one that was launched to help solve acne-related issues. It's something that was very close to Enrico's heart as the San Francisco-based founder says he's experienced self-esteem issues from his own acne.
SEE ALSO: The beauty in blemishes
"I couldn't find anything to help my breakouts and I got tired of trying everything under the sun," Enrico tells Very Good Light. "I got tired of letting my breakouts rob me of my self-esteem and happiness." And so, he researched every acne treatment from chemicals, to peels and more. This two-year obsession led Enrico to search for the best labs, technologies and collaborators to come together to create a brand for people like him.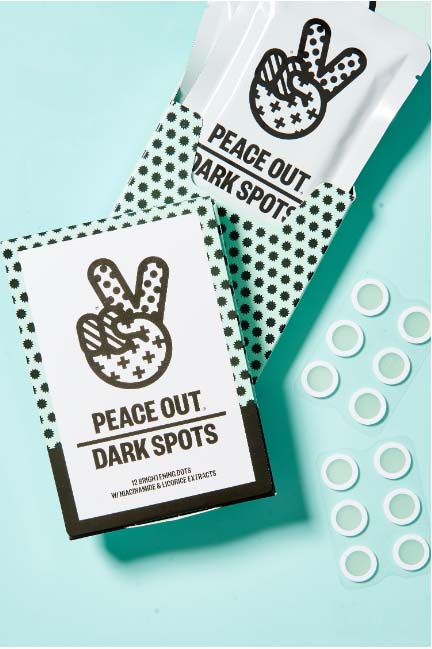 The result: launching Peace Out Acne Patch last year, which are hydrocolloid dressing stickers. Put them over a blemish and they'll actually suck out the pus until it's dried out the next day. The product launched at Sephora and became an instant bestseller and followed up with equally successful deputing under eye stickers.
Today, the brand launches its latest product: Peace Out Dark Spots, which brightens dark spots in just 2 weeks. As we know, possibly the worst part of pimples or breakouts are the dark residue it leaves behind. That's from hyperpigmentation that comes from your skin reacting to said acne spot. These stickers contain microneedles that dissolve into your skin and create tiny channels within the skin, delivering ~real~ results. To be specific, Enrico says it's 172, which then "attacks your dark spots at the root."
The patches also have niacinamide, licorice extract and tranexamic acid, which helps "lift melanin deposits." What happens afterward? According to Peace Out, in a 2 week test, 100% of participates said their dark spots looked lighter and also were less noticeable.
I actually used these patches for the past two weeks now as well and have seen my acne scars fade. It's not dramatic, like OMG it's SUDDENLY gone. But it's subtle and it's as if I gently FaceTuned my scar so that it's a little less noticeable. Peace Out says to press down on the actual pouch for 10 seconds so that the microneedles can get into your skin. Then, you leave it on and take it off the next day.
Of course, these microneedling patches are nothing new. Korean beauty has been offering them for years – Soko Glam even has Acropass, aka the OG, on its site. Alas, microneedle patches work, which is why Peace Out is offering its own and is confident it'll work for you, too.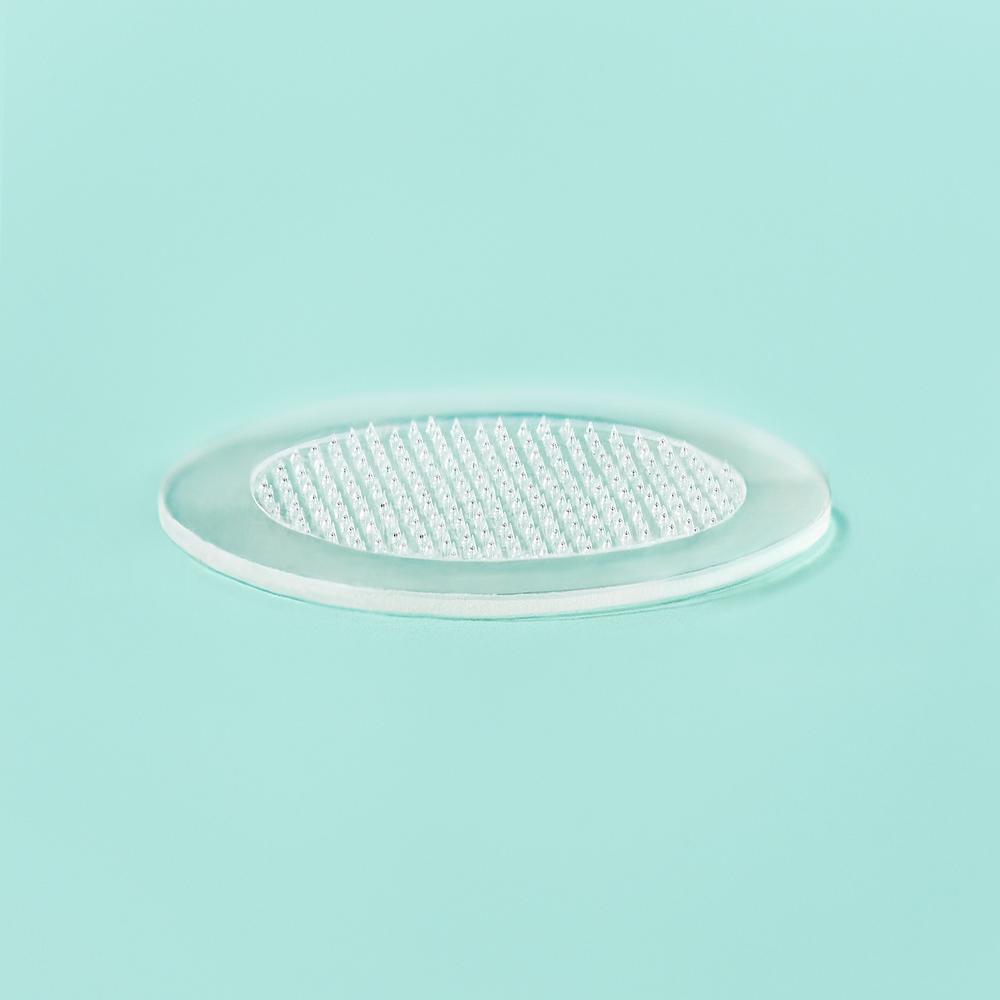 EDITOR'S NOTE: Peace Out Skincare reached out clarifying that these patches are actually different from Acropass as it has 172 dissolving microneedles compared to the former's 24. It also treats dark spots, is one step not two and is made of hydrocolloid.
Ultimately, Enrico says this is just the beginning. Peace Out Skincare is making several new drops later this year. "We're a skin-tech lifestyle brand," he tells us. "Our focus is the development of first to market skincare patch technologies with a lifestyle focus. We want our products to make you and your life better by taking care of your skin imperfections, so you can focus on you and the things that really matter in your life." Like pondering whether or not oat milk is actually good for you.
BUY Peace Out Dark Spots HERE, $28