When Credo Beauty launched four years ago, 'clean beauty' was still in its infancy.
Today, consumers are demanding products be not only safe but sustainable. A recent example? The outrage of Glossier Play's recent launch of glitter. Instagram users were furious that the glitter wasn't sustainable and its plastics could wash away into our oceans. It's one reason why brands like Tata Harper, Goop, Beautycounter, ILIA, among others, have become overnight sensations in recent year – beauty consumers are becoming savvy, responsible and active in what they choose to support.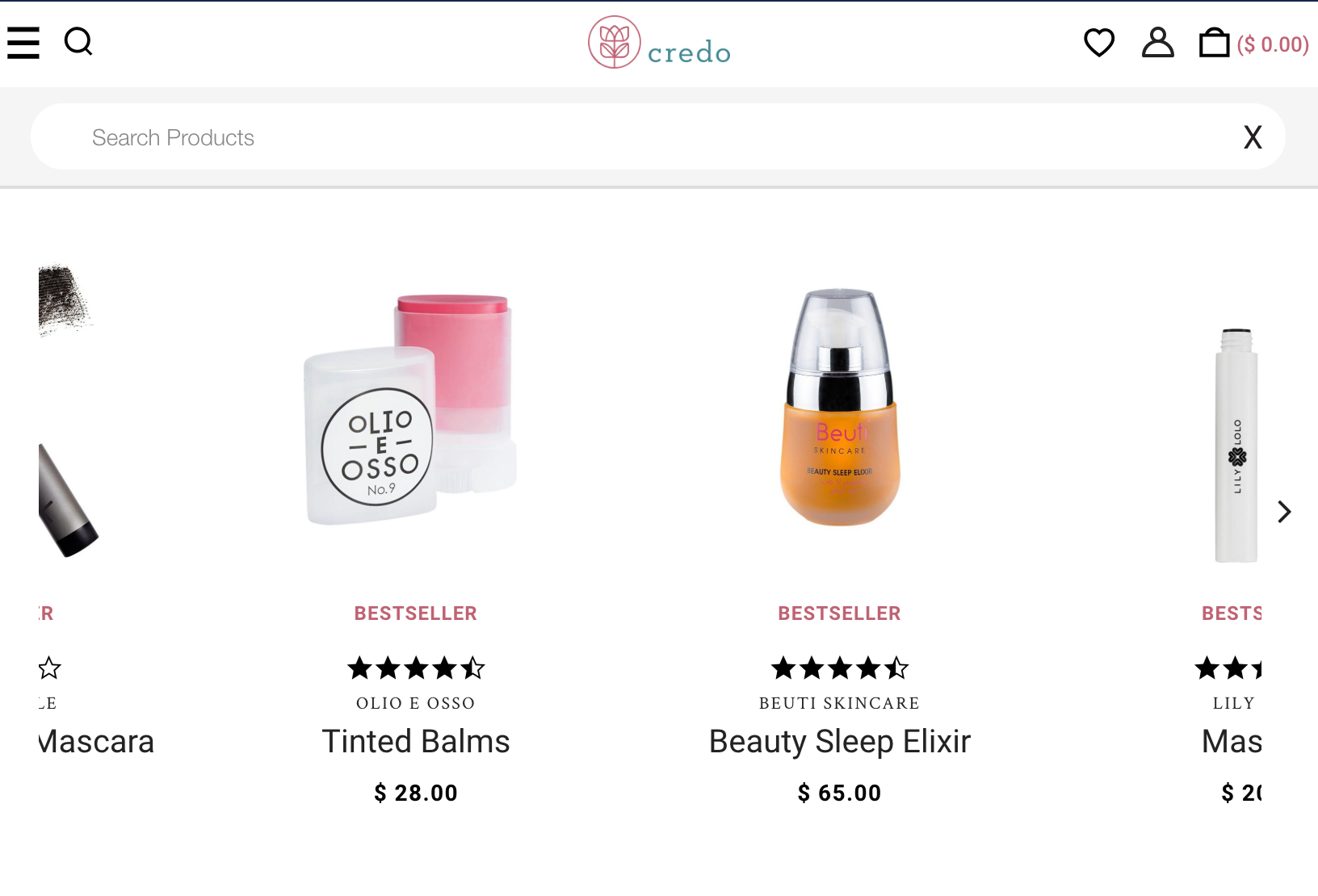 Which is a reason why in only four years, Credo Beauty has become the Sephora for green beauty products. Created by the late Shashi Batri (who passed away in 2017 from cancer), an early hire at Sephora, the site launched with only a few dozen natural beauty brands. Today, the brand offers a robust product line up from makeup, skincare, body, and more. In its New Arrivals section: Corpus natural deodorant (which we're obsessed with), BYBI Beauty, Innersense texturizing spray.
SEE ALSO: Beautycounter just launched its first clean beauty brand for men
The stores also offer a "Clean Swap," a process where people can come in with their favorite beauty products and get similar product recommendations that are "safe" and "clean." Meaning, you can come in with your La Mer moisturizer, and leave with one from Indie Lee.
Those who aren't close to a Credo location can log onto its site and find just as much information that's presented in a seamless manner. What's probably the best feature of Credo.com is its Ingredients section, which users can scroll over and click to read more about. Each is hyperlinked and once users click, a quick definition pops up with brands that include that specific ingredient. It makes shopping easier and transparent, something that Annie Jackson, the brand's co-founder, told me was being constantly updated. Currently, Credo indexes 62,000 ingredients and up to 7.5 synonyms each with over 450,000 compiled altogether.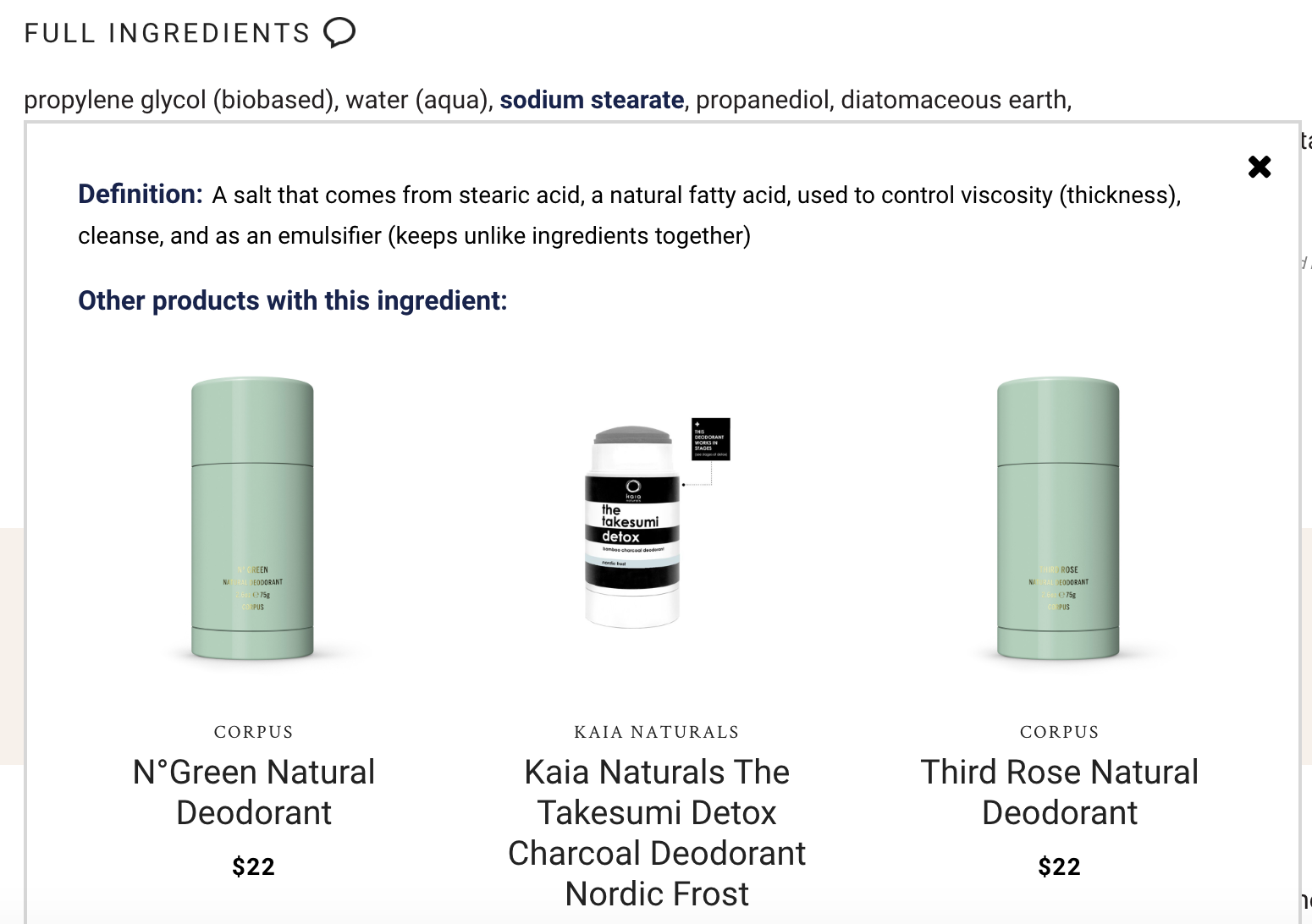 Over the phone from San Francisco, Annie told me how she wanted Credo to be optimistic and mitigate fear when shopping for beauty. "The tricky part is how our customer shops," she says to Very Good Light. "In the beginning, customers who had an inkling what we were about were like, 'I want to avoid this and look for that.' We want to educate and show that chemicals aren't scary – water's a chemical  – our perspective and shed a positive story [when it comes to clean beauty]."
The result is both The Credo Clean Standard, a manifesto where all brands carried must speak the same "clean beauty" language and the Dirty List of restricted, harmful substances. The latter spells out ingredients and why they are harmful, including the assurance that some animal byproducts, like beeswax, is obtained through ethical standards. While the former manifesto was just created recently, it's already being strictly enforced. Each of the beauty partners sold at Credo, must meet The Credo Clean Standard by April of this year with an absolute deadline of October.
"Brand have 18 months to comply and all brands have to be onboard," Annie explains. "What we've done is that every 6-8 weeks all brands have a call with us. And we work with them to ensure that they're getting all of the information they need to make changes."
The most important part of this entire process is that Annie wants to make brands responsible for what they do for the planet and for humans. And she's hoping the industry at large, follows suit. "For brands, they're waiting for retailers to align with these beliefs and a clean ethos to support and have a platform to sell," she says. "They want an economy of scale and we're in this middle road and they're holding out. Credo isn't big enough to get there – yet."
Though Credo has traction, it's only rolled out 8 stores (San Diego, San Francisco, Los Angeles, Boston, New York City, Brooklyn and Chicago). Though it plans to roll out with more brick and mortar stores in the future, it's a slow, thoughtful process.
"We want to continue opening stores," Annie says. "Our dream is to have hundreds of stores But we're never going to open just to open it, we want customers to really need and want it."
With so much demand forming with transparency in beauty – and consumers becoming a lot savvier – it seems like a Credo store could possibly come to a town near you, very soon.
For more, head over to Credobeauty.com