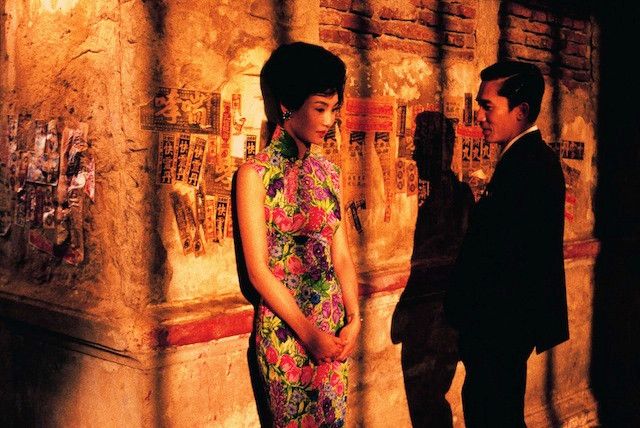 There's a pivotal scene in Wong Kai Wai's masterpiece, In the Mood for Love, when Chow Mo-wan (played by Tony Leung) takes a puff of his cigarette next to slight-shouldered Su Li-Zhen (played by Maggie Cheung).
SEE ALSO: WTF is the difference between colognes, perfumes, eau de toilettes and more?
Set in 1962 Hong Kong, the entire scene is breathtakingly beautiful as it is painfully subdued. There's not much said, but the tension is real. The scene takes place outside of a building mixed with gray concrete and dusty brick, with paraphernalia plastered all over. It's juxtaposed with Li-Zhen's colorful floral cheongsam and dangling earrings. She leans on the wall, looks away from the man she feels a deep connection to, and remains still. Mo-wan inhales his cigarette and there's so much that is said without any actual conversation.
The tension is piercing as Director Wong uses cinematography that's saturated and seductive. Both are connected by their spouses, who have been both having extramarital with each other. They, too, begin developing strong feelings toward each other in a movie that's full of forbidden love, lust and caution.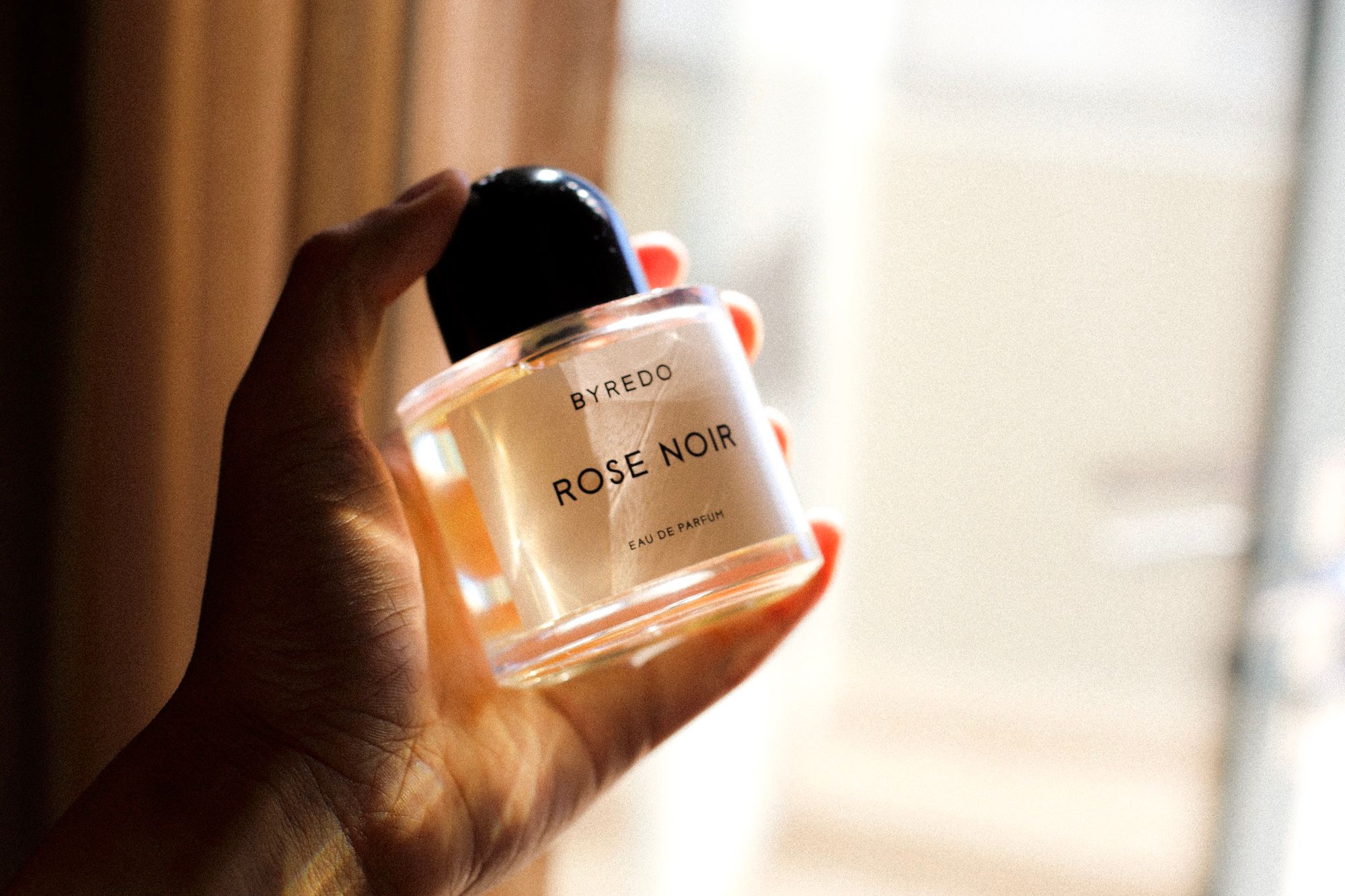 I think about this pivotal scene time and time again and how extraordinary it is to find the wonder – and power – of what isn't seen or heard, but felt. It's the feeling I receive when I use a perfume or fragrance oil, one that takes me back to a specific time in history. This visceral reaction happened when I first spritzed Byredo's Rose Noir onto my skin for the first time. Its notes of damask rose, delicate and subtle, is soft and barely there at first spray. It's only until it settles that it becomes darker, potent and decadent. This happens with the fragrance having fresh top notes of grapfruit and freesia, which are light, middle notes of rose damascena, its very floral scene and then with a foundational base notes comprising of moss, musk and cistus.
The result: a fragrance that builds on its seduction throughout the day. I imagine this is exactly what Mo-wan smelled in the air when he was in Li-Zhen's presence. At first sweet and light, the smell blooms into a dark fragrance with a lot of depth.
Byredo's own description is perhaps best: "A traditional olfactory rose, the Damascena, is made potent and contemporary once again by darkening its character," it says. "Rose Noir becomes a decadent, dirty rose with an intense and animal quality." The latter, exactly encapsulating the feelings of both characters who suppressed their emotions and lust for so long that they ended up withering away, like a rose on the last day of summer.
Whenever I spritz this, I recall that powerful scene and wonder if either characters ever expressed their devotion to each other – and it's heartbreaking.