Shaving: It's a rite of passage for all guys.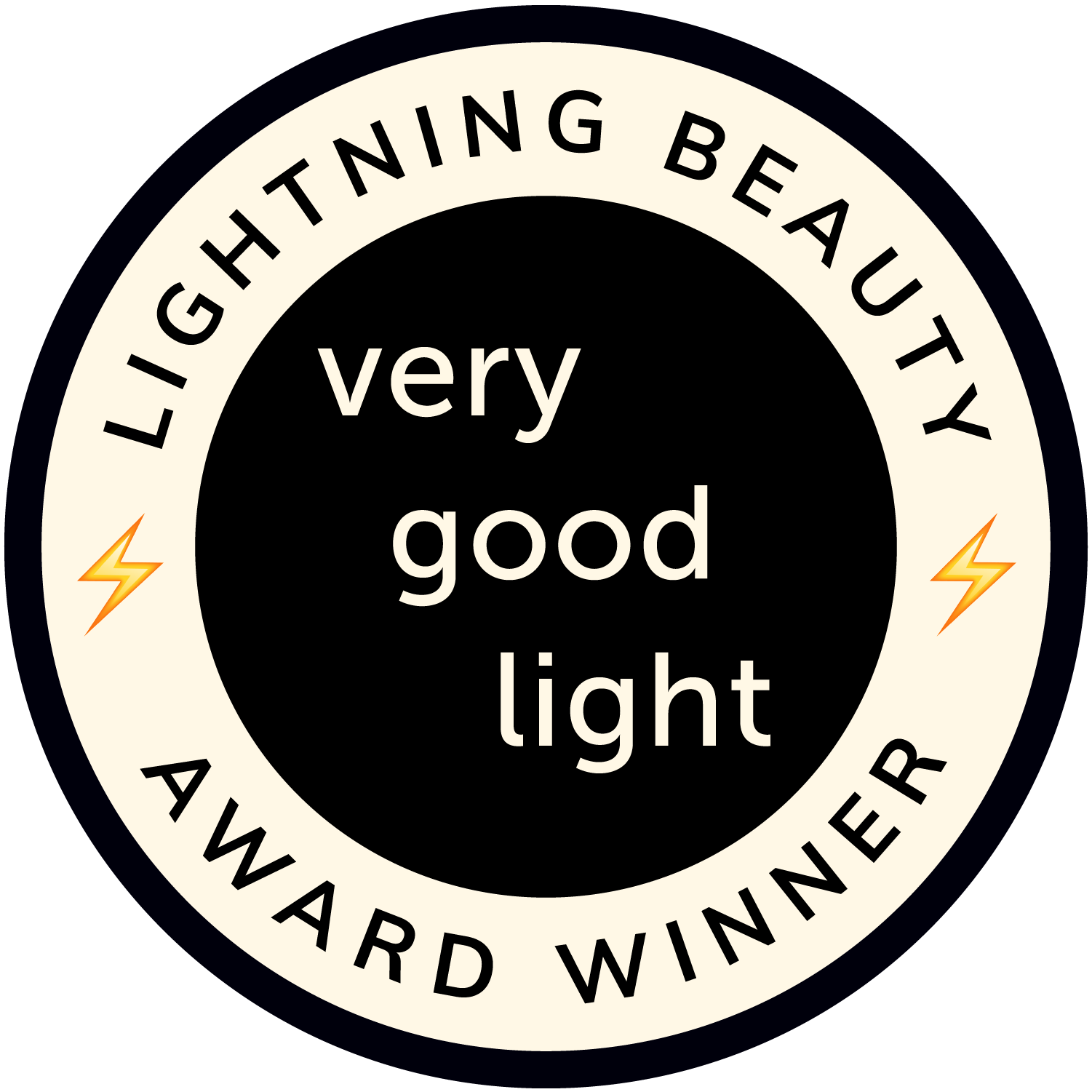 Whether you take to a razor, an electric trimmer, or let it grow (and go!), facial hair is a major part of a man's identity. Which is why it's also become big business over the past decade. With so much fascination over facial hair, it's estimated that the beard industry will grow to $3.37 billion by 2020.
At Very Good Light, we've highlighted the best facial hair products this year from multiple categories. From beard washes (yes, that's a thing!), new shaving formulations, to new technologies, the below is everything to is THE BEST on the market for trimming, teasing, balming, and everything in between.
SEE ALSO: The Lightning Award  2018 for best body goes to…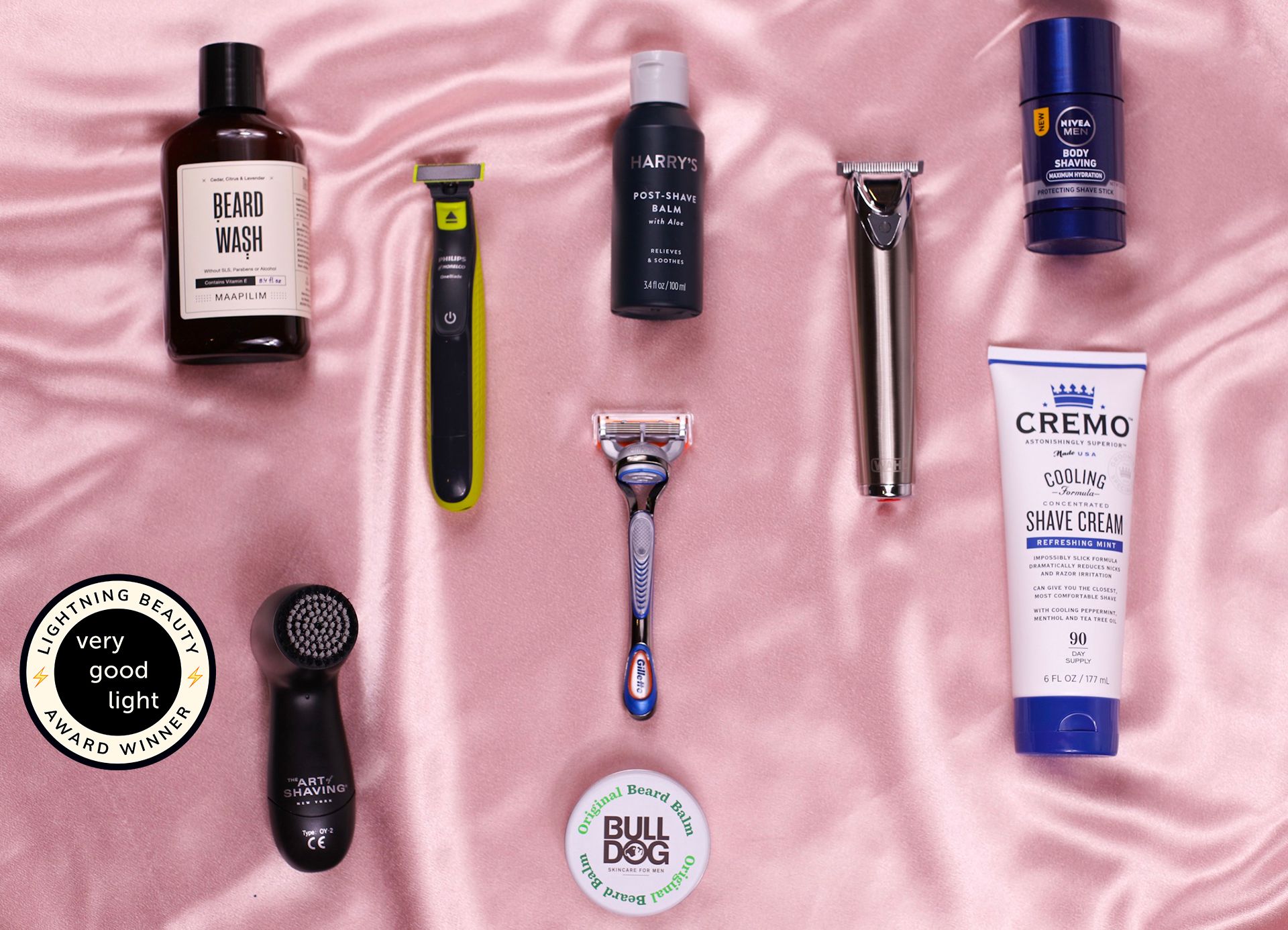 BEST SHAVE CREAM: Cremo Cooling Shave Cream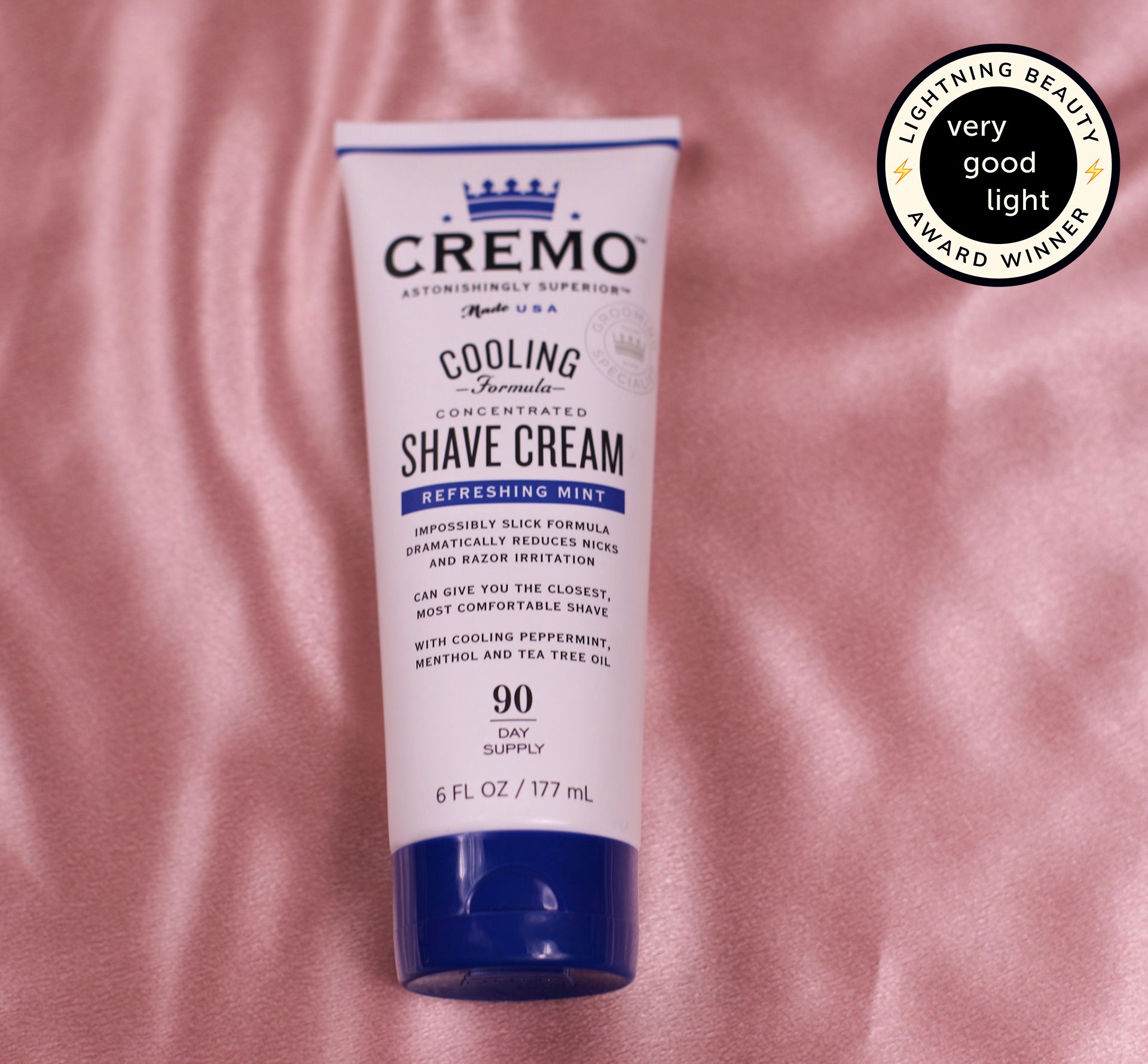 Even the sharpest blade leaves behind a tiny bit of irritation. Sure you can use a a post-shave balm to soothe your skin, but why not start the process before you shave? This smooth cream's trio of peppermint, menthol, and tea tree will chill your face, so a close shave won't phase you at all.
BUY HERE, $10
BEST BEARD TOOL:
Art of Shaving Power Brush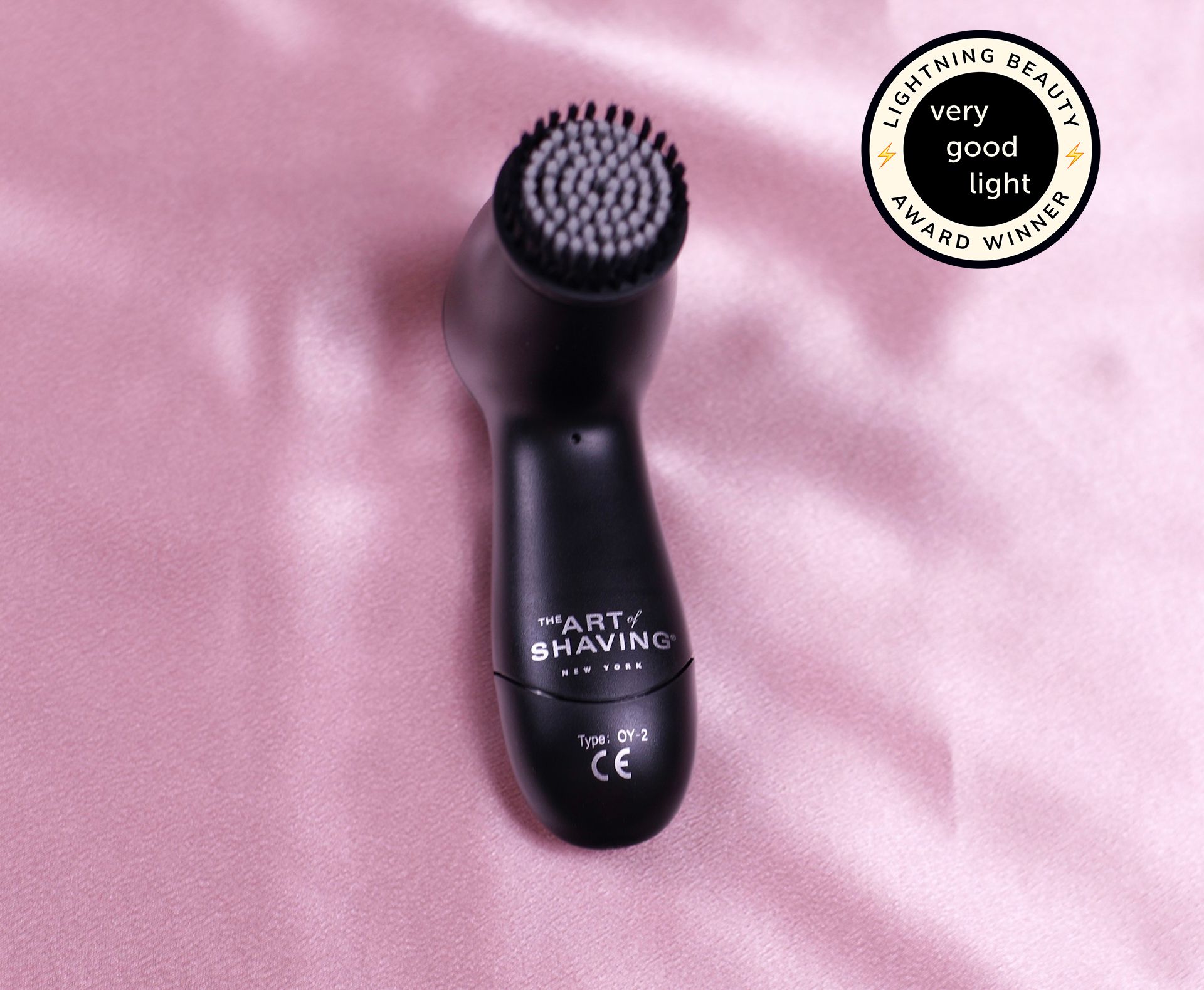 At night, your beard hairs get tangled and matted to your face, making them hard for your trimmer or razor to catch. This tool lifts them up, exfoliates your face, and prepares you for the best shave ever. It'll also save you from painful ingrowns. Its gentle massaging effect is just a nice bonus.
BUY HERE, $40
BEST PRE-SHAVE OIL: eShave Pre Shave Oil
Think of pre-shave as your last line of defense—the only thing standing between your face and a paper-thin steel blade. That's why you want this smooth oil with a lightly scented, white tea formula that starts soothing your skin before your first stroke. Give yourself the luxe treatment and prep your face with a hot towel before applying.
BUY HERE, $22
BEST AFTER SHAVE: Harry's Post Shave Balm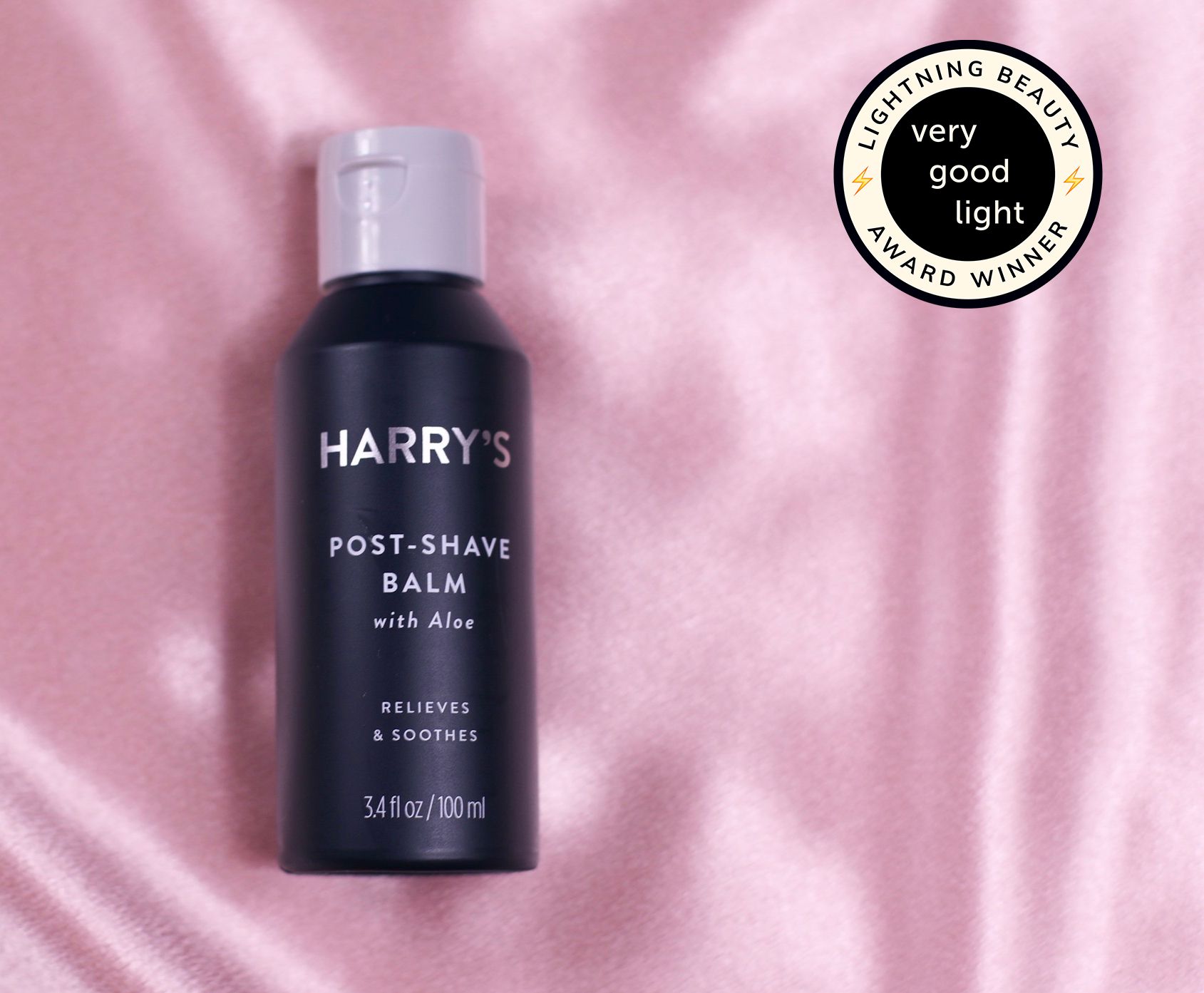 Post-shave care is all about telling your skin to chill. This Harry's balm uses aloe extract to do just that. It leaves out the harsh alcohol of your dad's aftershave, and its quick-dry formula will do the job and not overstay its welcome. Apply a cold towel after your shave to calm your face, and your face will thank you.
BUY HERE, $8
BEST BEARD OIL: Kiehl's Nourishing Beard Grooming Oil
I love grooming oil because it's one of those products that solves so many problems: a scratchy beard, flaky skin, dry hairs, and more. It'll soften stubble and help detangle longer beards for easy brushing. Lighter in weight than most on the market, this oil enriches your skin and gives a refreshing burst of cedarwood and eucalyptus.
BUY HERE, $27
BEST BEARD BALM: Bulldog Original Beard Balm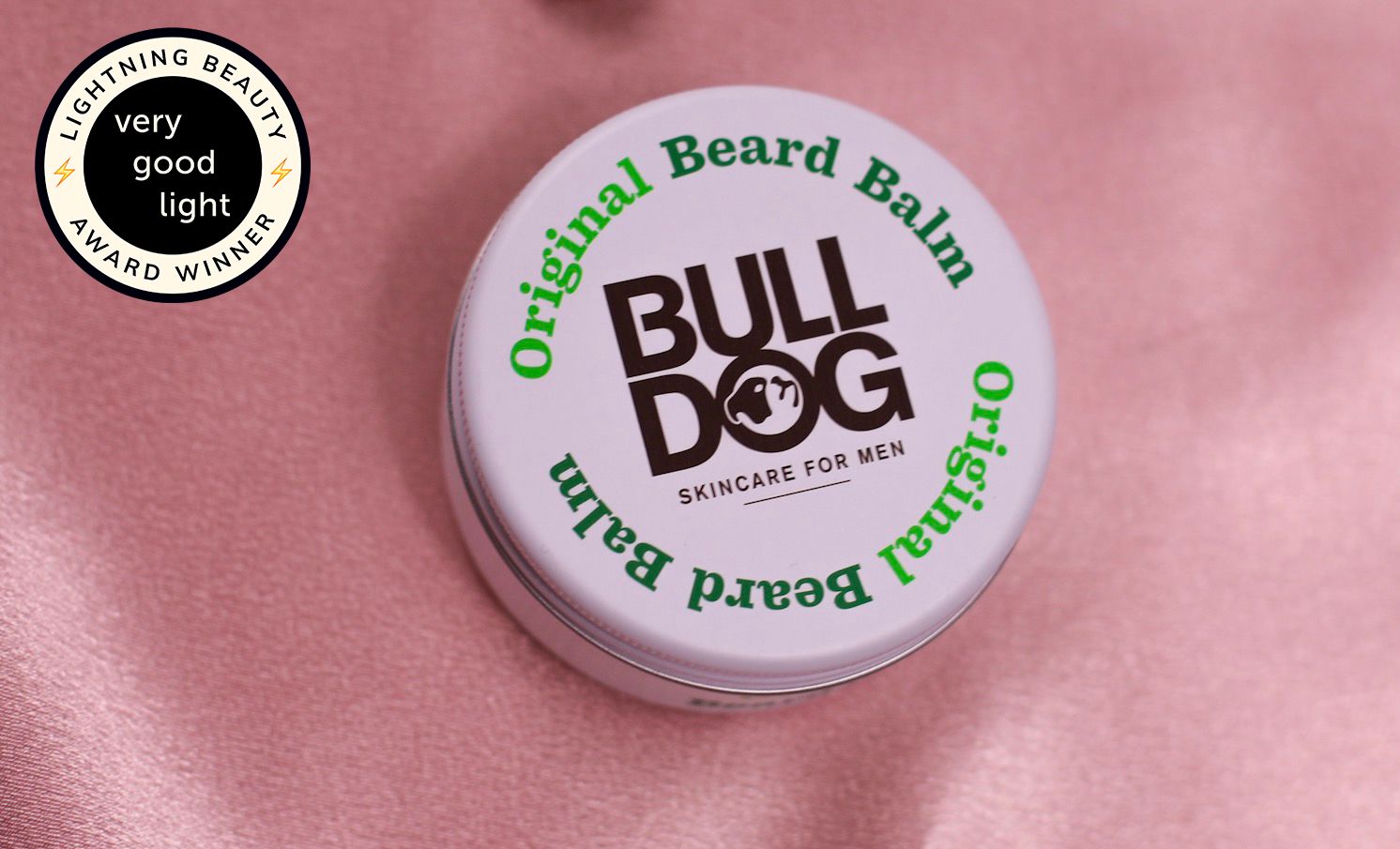 If you have an oily beard, you might want to use a balm instead of an oil. This one has a creamy texture that absorbs quickly and won't leave a greasy feel behind. Over the a few weeks of use, you'll notice the hair of your face feeling more like the hair on your head.
BUY HERE, $7
BEST BEARD SCRUB: Brickell Face Scrub
Many of us beard-owners know how to care for the beard itself, but what about the skin underneath? Dead skin cells can accumulate and cause ingrown hairs, zits, or worse—beardruff. I like to slough it away with this refreshing scrub. Its strange, gelatinous texture gets in between every hair and gives your beard a squeaky, clean feeling.
BUY HERE, $12
BEST BEARD WASH: Maapilim Beard Wash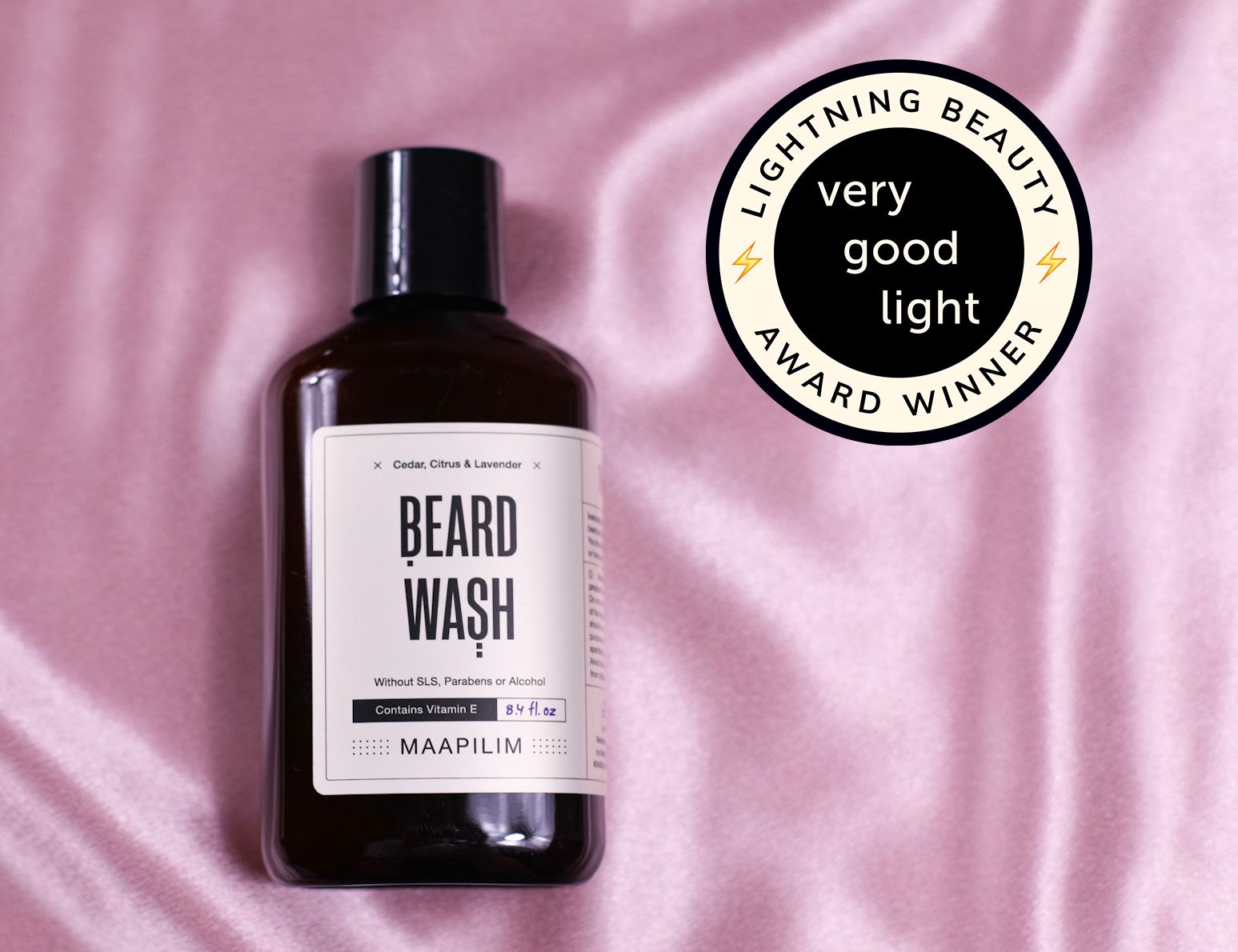 Harsh detergents in many shampoos can dry your hair and make it coarse and dry. This beard wash uses nourishing oils—argan, cedarwood, and Mardarin orange—to keep your beard hydrated as it cleanses. Use a dime-sized amount once or twice a week to prevent your beard from drying out.
BUY HERE, $27
BEST BEARD TRIMMER: Wahl Lithium Ion+ Stainless Steel Grooming Kit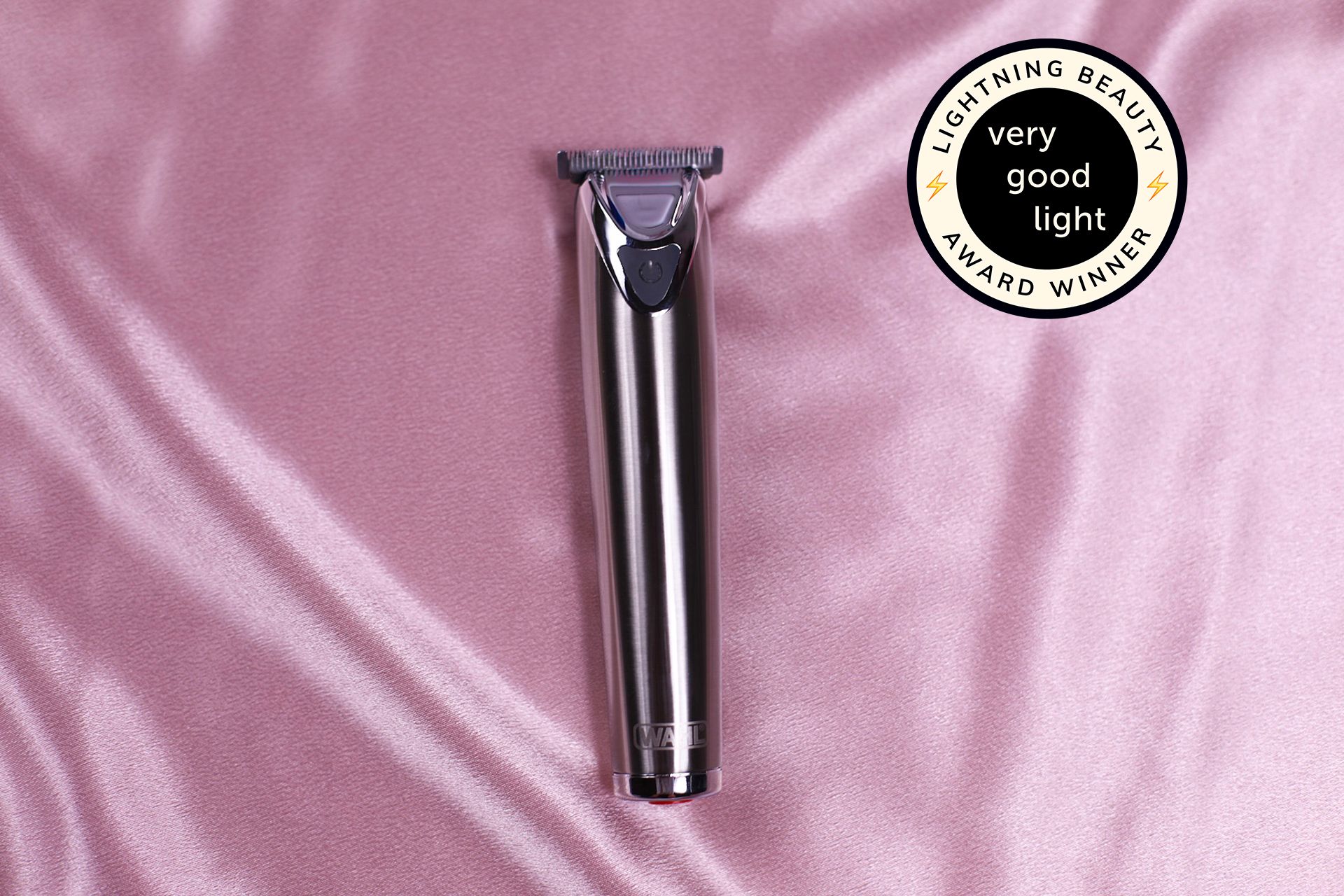 If you're like me, you don't have time for awkward cords, inconsistent cuts, or cheap trimmers that break after a year or two. That's why I don't mind spending a bit extra for quality. I've been using this cordless model for years now, and it's the best I've seen far. It's sturdy, slim, and reliable—all the things a quality trimmer should be.
BUY HERE, $60
BEST STUBBLE TRIMMER: PHILIPS Norelco OneBlade Face + Body Hybrid Electric Trimmer and Shaver
The beard industry hasn't seen a true innovation since the cartridge razor—until the OneBlade. If you like to sport a 5 o'clock shadow, this is the only trimmer you'll need. It shaves almost as low as a traditional razor, comes with easy three guards, and best of all works on your body. Quite simply, it's one of the best investments you can fit in your medicine cabinet.
BUY HERE, $50
BEST BLADE RAZOR: Gillette Fusion5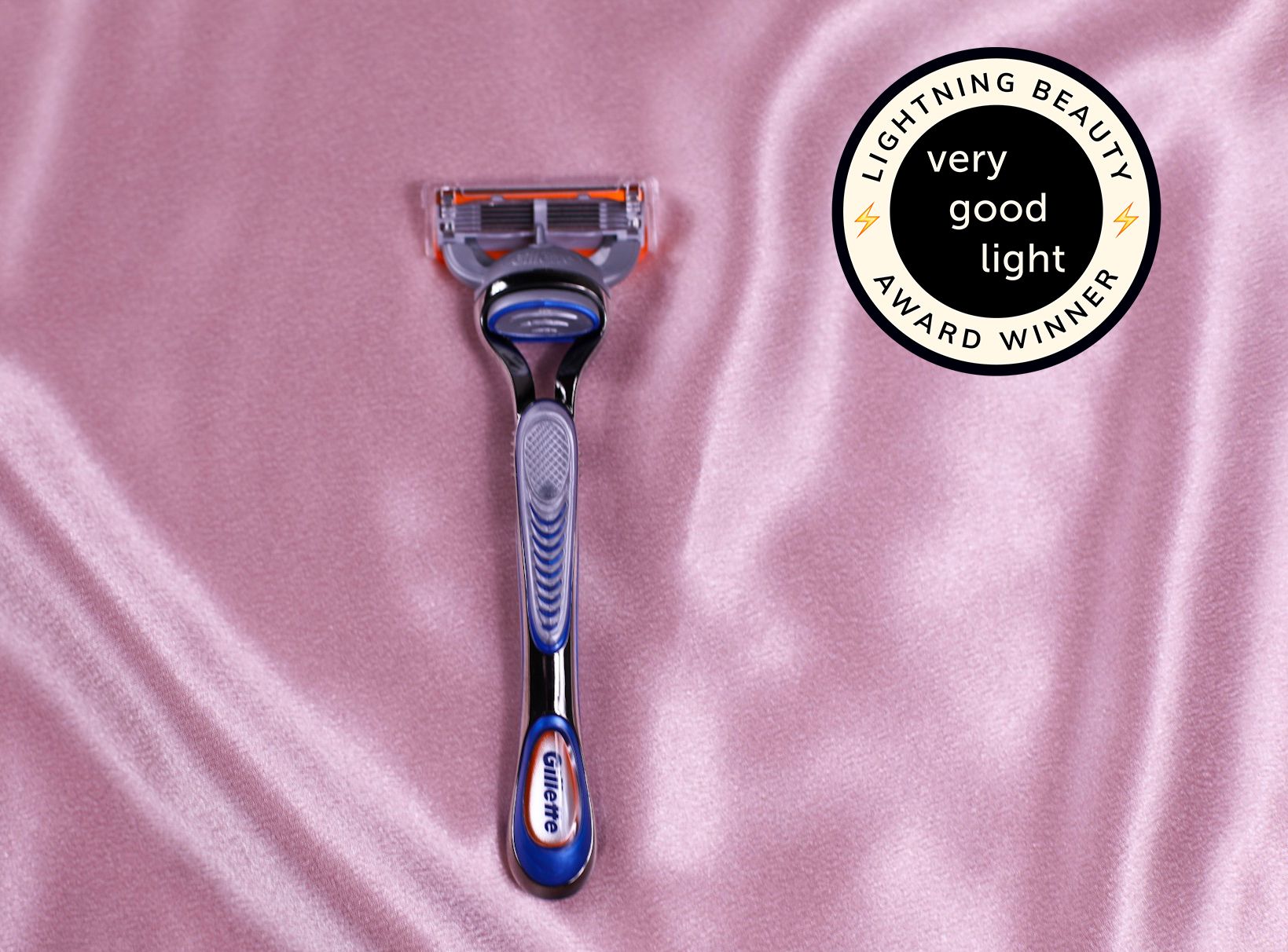 Looking for a blade razor? The most obvious choice is the right one. Gillette's newest razor has five insanely thin blades that use less force than other models, for a close shave that won't result in ingrown hairs. A lubricant strip helps the blades glide effortlessly, and you can use the precision blade on the back to edge around your sideburns and neck.
BUY HERE, $7
BEST SHAVE GEL: Dr. Carver's Shave Butter
OK, so this product isn't a gel in the traditional sense. It's more of a gel-cream hybrid—and that's what makes it so great. It turns your face into a buttery Slip-N-Slide that will protect it from pesky nicks and cuts, without the need to reapply. As a bonus, this big bottle costs half as much as competitors.
BUY HERE, $6
BEST INGROWN HAIR TREATMENT: Malin + Goetz Ingrown Hair Cream
Some guys are prone to ingrown hairs, and others get them from shaving too close. Prevent them by shaving with your hair's grain, not against, and treat them with this soothing cream that uses vitamins to reduces inflammation and salicylic acid to exfoliate old layers of skin to release the trapped hair.
BUY HERE, $34
BEST NEW LAUNCH: Maximum Hydration Body Shaving Protecting Shave Stick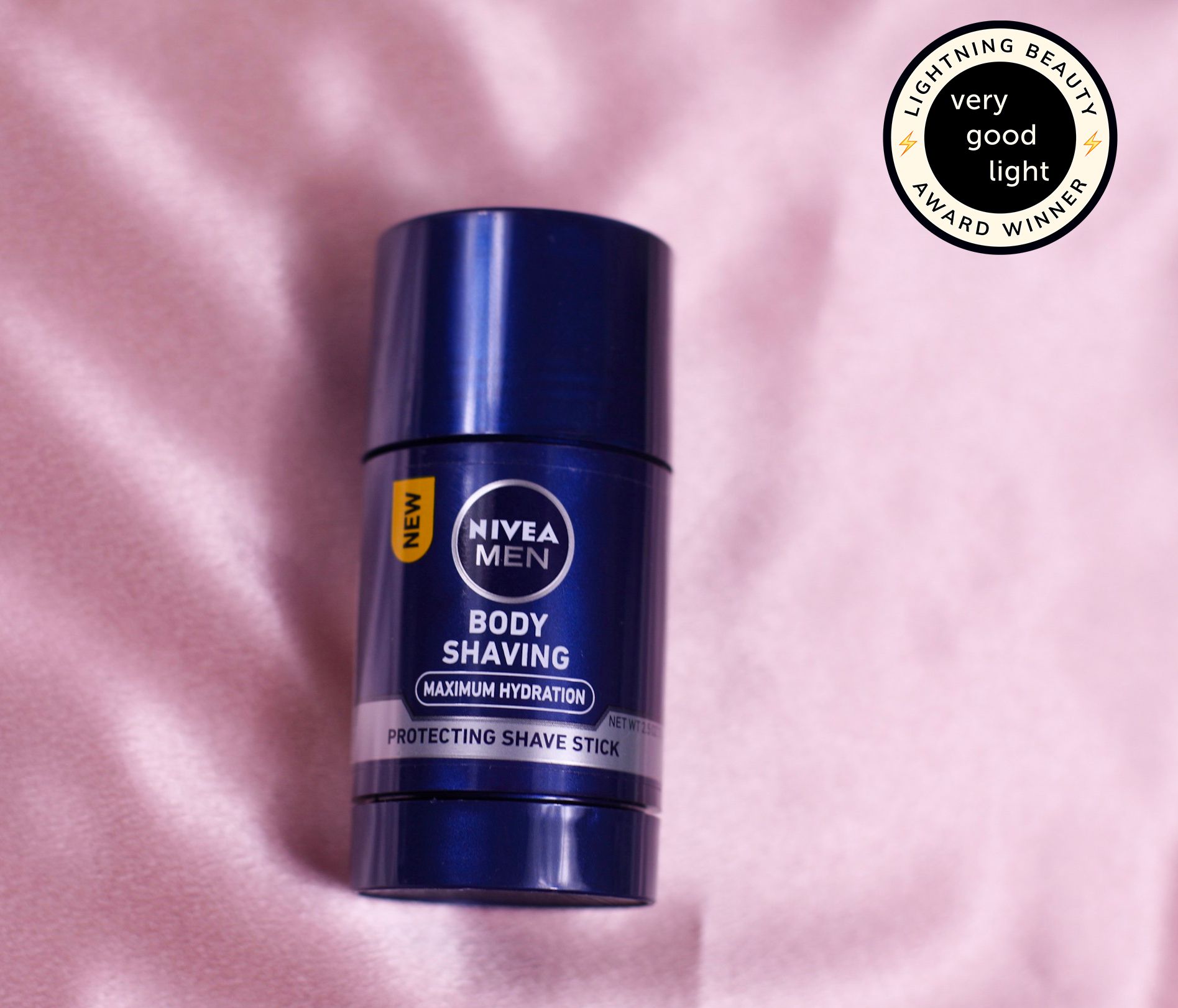 Seriously, why did no one think of this before? This easy stick applies a lubricating shave cream that goes on clear so you can see what you're shaving—essential when dealing with your most sensitive parts—and washes off with a clean feeling. Going hairless just got easier.
BUY HERE, $10
Best Electric Razor: Panasonic ARC5 Men's Electric Wet/Dry Shaver
If you want a clean shave, but you're not into blade razors or the clean up they require, this is the razor for you. Its cordless design automatically adjusts to your beard density, easily glides across your face's contours—even in the shower—and cleans the blades when you're done.
Best Nick & Cut Treatment: Asiatica Calming Ampoule
When shaving, nicks and cuts happen. But rather than put a bandage on your face, apply this treatment that lets you heal quickly and naturally. It's infused with Centella Asiatica, an antibacterial herb found in the wild that wounded tigers are known to rub against to aid with healing.
BUY HERE, $38