Music is at its peak when it comes to inclusivity.
In 2018, our international heartthrobs happen to be Korean men in the form of BTS. There's a love song all about losing your virginity while bottoming, thanks to Troye Sivan's "Bloom." There are now openly gay rappers in the form of Mykki Blanco. But still, in this landscape of traditional waif-life boys, there hasn't been one that celebrates inclusivity when it comes to body image and plus-sized guys.
SEE ALSO: It's time we talk about male body image
Well, that is, until now.
Troy Solomon, better known by his social media handle, @abearnamedtroy, just released his plus-sized anthem, "THICCK," and it's deliciously catchy as it is beautifully empowering. The plus-sized social media star who's at the forefront of body positivity on Instagram, became one of the most well-known guys leading this movement in the past two years. Since, he's been on multiple panels like at BeautyCon, was featured in the pages of Nylon Magazine Germany (insert Regina George here!), while also being a contributing admin for the @effyourbeautystandards Instagram page. But as we've documented, the plus-sized men's movement isn't quite as big as it should be – and men aren't as vocal about their body image insecurities.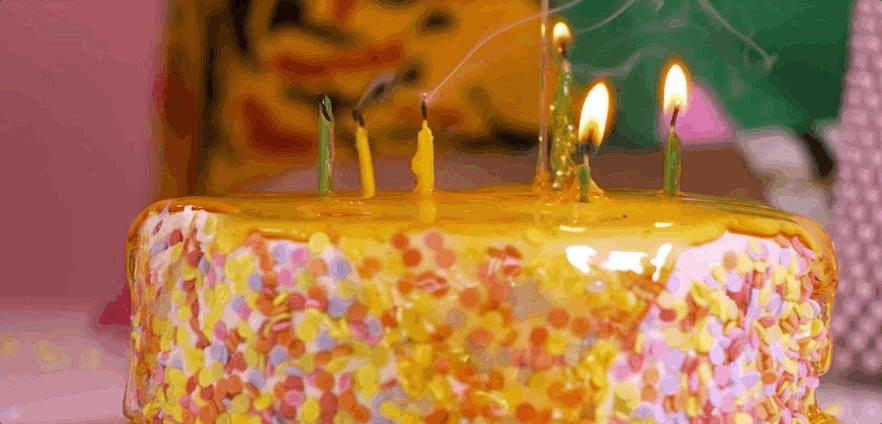 Troy wants to change that. His first-ever single, "THICCK"
co-written by Joe Burge and the video, by Mike Basalacchi,
is a cheeky, high-energy pop anthem for plus-sized beauty boys. It's completely unabashed with its message: being fat, being loud, and being proud is sexy.
"I stopped caring for what people thought about my body. I stopped caring about what people thought about the food I ate or the clothes I wore or the music I listened to. I had to change the way I valued myself."
"I wanted to show the world that fat people can be fierce and fashion forward – that the fat people aren't just the comedians, or the best friend, o
r a TV storyline about losing weight," Troy tells us. "We are valuable and we have star power."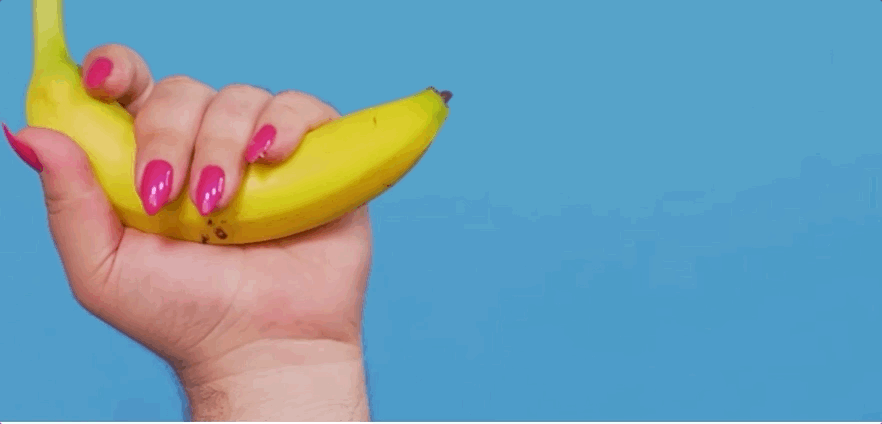 In one part of the video, Troy squeezes a banana. In another part, the banana comes back to form, almost as if imitating an erect penis. In another, there's thick, sticky honey being poured over a birthday cake. It's all sung with a wink and a nod and every part is completely delectable.
In the first verse, Troy slays the lyrics: "Mirror, Mirror in my purse/who's the one that make 'em thirst?/Tell 'em if they don't recall/Who's the thicckest of 'em all?" It then leads into the deliciously catchy chorus, where Troy raps coyly: "T-H-I-C-C-K I'm THICCK and you wanna fuck with me/ I know T-H-I-C-C OKAY/ I'm so THICCK like honey on cake." It's catchy and powerful.
"'Thicck' is a word that I use to identify my body – and it's also a word I started to notice other people, specifically gay men, started to use in regards to their
traditionally fit, muscular bodies," he tells Very Good Light. "I think a big part of me wanted to write this song and call it 'Thicck' as a way to reclaim that word, to show w
hat a thicck body looks like, and that it's just as sexy as anyone else's body."

Writing the track came naturally to Troy. "I want people to celebrate who they are, unapologetically when they hear this song," he says. "Now everyone gets to hear what being fat sounds like in my head and that is something really special."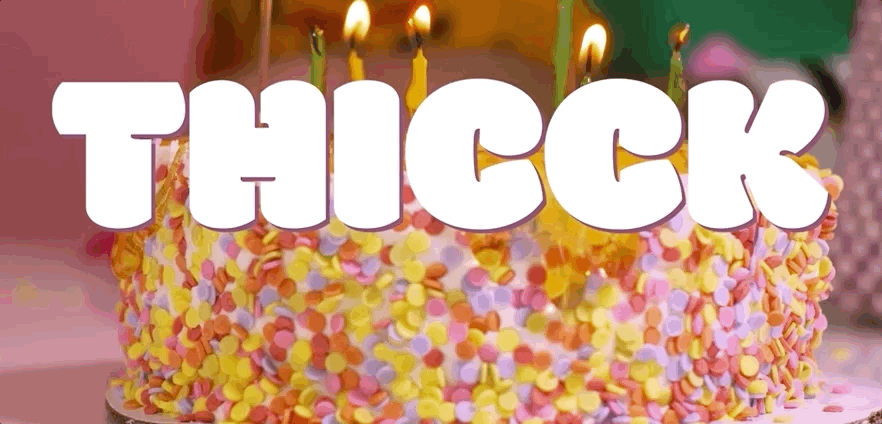 To get to this point of pure empowerment took years of work, Troy says. "I really had to take a long hard look at myself and focus on the things I was unhappy with," he tells us. "Whether it was my body, elements of my personality, etc. Once I hyper-focused in on those things, I started to understand more about where those feelings came from and how really they had nothing to do with my body or the fundamental elements of my personality. They were insecurities created at a very young age by people who were supposed to encourage and uplift me, but instead kept me down and shamed me into the shadows."
This conditioning, he says, made him view the world from a specific, toxic lens. It was only when Troy concluded that his happiness was most important that he was free from caring about the world's expectations of him.
"I changed the way my brain worked," he says. "I stopped caring for what people thought about my body. I stopped caring about what people thought about the food I ate or the clothes I wore or the music I listened to. I had to change the way I valued myself.
Ultimately with this track, Troy says he wants to continue inspiring and challenging society at large to rethink beauty standards.
"To be honest I'm a little surprised there hasn't been a men's plus size anthem, but at the same time I'm not surprised at all," he tells us. "As a society, we still really aren't giving men of size the attention they so greatly need. Don't get me wrong, women have endured far greater oppression than the average plus size man, but that does that mean men shouldn't be considered or represented at all?
Generally speaking, we still live in a society where men feel like they have to dress a certain way, only talk about certain things, and can't express their emotions. With all these pressures, it's no surprise that not a single plus size man has been able to push through the bullshit and bring a song into the world that celebrates size and shattered gender norms and self-love."
Well, that's about to the change. Here's to celebrating your THICCKness – inside and out.
For more, check out Troy on his Instagram @abearnamedtroy