As every actor knows, the real job consists of auditioning for the next job.
And with the audition comes (hopefully) the callback, and with the callback the chemistry read, the workshop, the industry presentation, all before FINALLY…getting the job. WHEW!
Having graduated from New York University's Tisch School of the Arts, I can confirm that for almost everyone, even the most well-seasoned actors, auditioning doesn't get any easier. It's always nerve-wracking. Armpits get damp, palms get sweaty (cue OG Eminem), and you may very well break out the night before. That's just how the world seems to work.
As someone with a passion for skincare, it's been helpful for me to incorporate some self care before, during, and after my auditions. This calms my nerves, gives me a routine to depend on, and helps put my focus on something controllable…because let's face it, most of the casting process has nothing to do with you. It's about whether your eyes are blue like your on-screen father, or if you fit into that size 42 jacket that they already have in the costume department.
What can be in my control is that I feel great about how I'm presenting myself and that I feel comfortable getting the job done. Since graduation, I've collected a few products and practices along the way that have been an anchor for me in the audition room. Here's what works for me.
The night before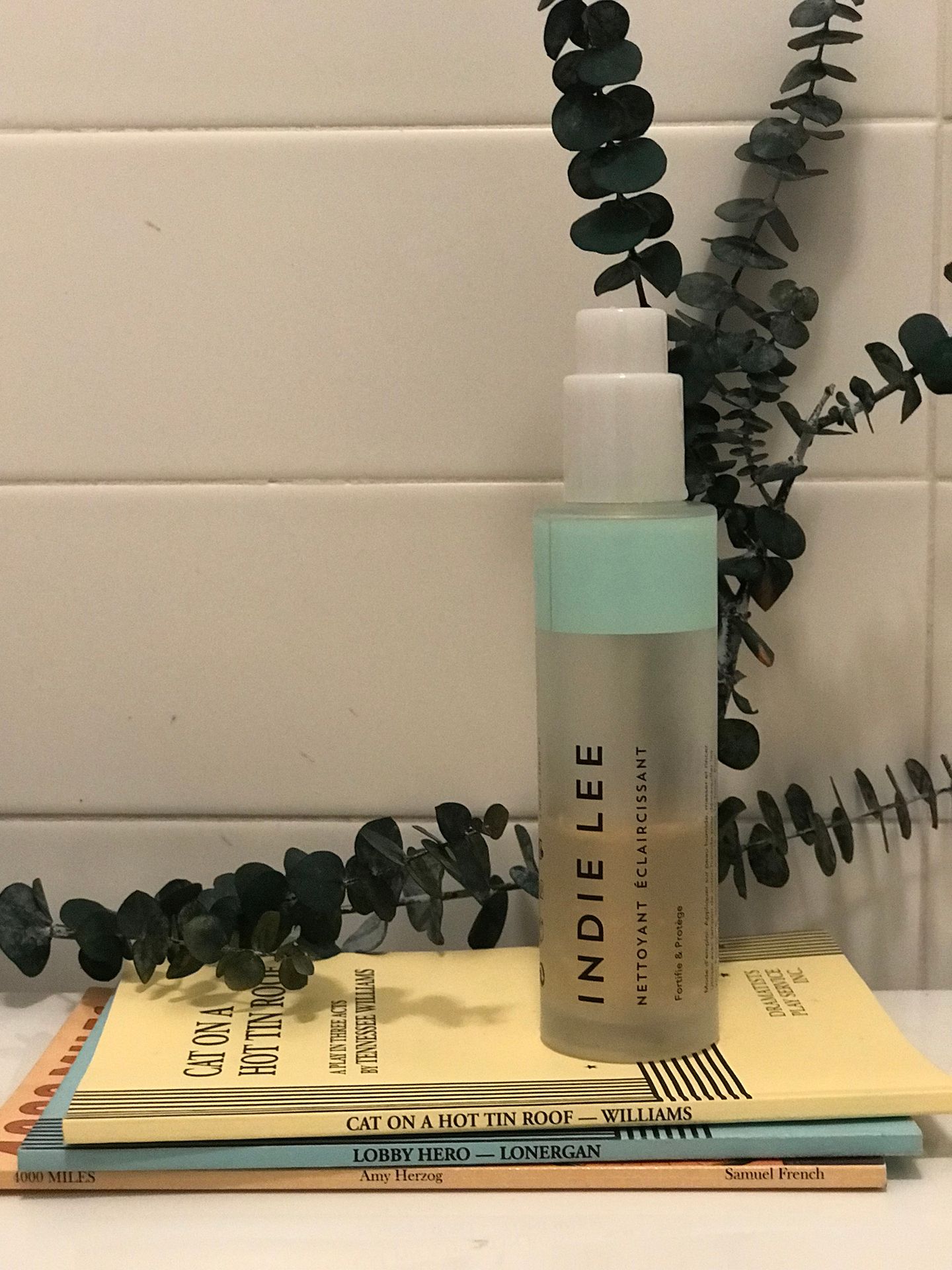 Before the big audition, hopefully you've gotten familiar with what you'll actually be doing. Although sometimes it's as short notice as the day of the audition, you'll usually get at least a day to get acquainted with what you'll be presenting.
Now is definitely not the time to try that new product you purchased or that sample you got from a friend. Although that moisturizer is calling your name, it's better to hold off another day than wake up with a cluster of bumps on your face. It's not a dealbreaker for your audition, but it certainly won't make you feel confident. Everyone reacts to skincare differently. That's why the night before, stick with what you know works. If anything, keep it simple.
Lately, I've been loving Indie Lee's Brightening Cleanser
. It's gentle, smells like strawberries, and has nothing harsh that could compromise your skin. I'll follow that up with a hydrating serum (right now I'm loving Jordan Samuels' Hydrate Facial Serum). This hyaluronic acid serum is a perfect pre-audition product for smoothing and plumping the skin. Especially for auditions where I've shaved for the appropriate baby-faced look, any type of hyaluronic acid will soothe the irritation that shaving can bring. Top that off with a moisturizer (my recent favorite has been the Kate Somerville Goat Milk Moisturizing Cream
) and you're ready for some beauty sleep. Now set your alarms a little early and getting ready for some day-of preparation.
Give yourself time
That was the most relaxing night of sleep, right? Now it's important to get yourself fully prepared for this big audition, and that means giving yourself enough time beforehand. Set the appropriate alarm, make yourself that morning cup of coffee. Plan ahead. I always find it helpful to make a list the night before an audition of what my preparation will look like for the following day.
I will always start my day with a cup of coffee, which is usually when I assemble all the materials I'll need for the day. I'll do a physical warm up, maybe some stretching and vocal work. Whatever it is you need to do, give yourself the time to do it without rushing. Nothing is worse than running late to something you've prepared for. It will not only make you seem unreliable, but you'll probably be sweaty and nervous, which never makes for a good audition.
Don't sweat it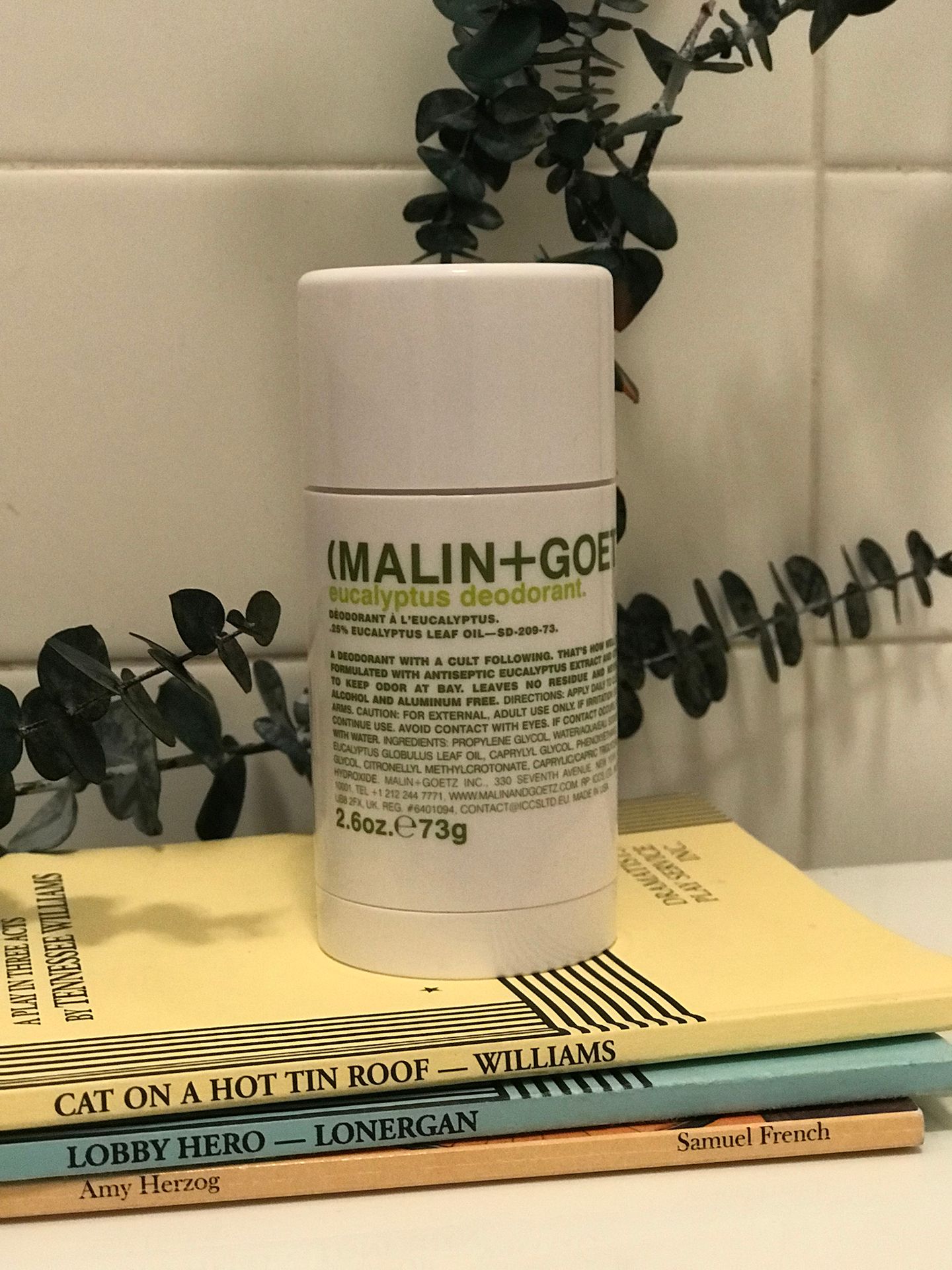 It happens to everyone, but with sweat comes preparation. This deodorant from Malin + Goetz Deodorant
is my favorite, as its Eucalyptus and Citronyl neutralizes odor instead of masking the smell you're producing. So when the inevitable nervous sweats come, you won't feel like hiding in the bathroom.
For the face, a translucent powder is essential, especially for auditions involving the camera. If you know you'll be filming, it can't hurt to bring a brush and powder to the audition and dust your face before you go in. The W3ll People Realist Invisible Setting Powder is one of my favorites. It's simple in formula, so nothing is going to clog your pores or feel chalky on your skin.
Cool it
The audition room can be unpredictable, and nothing is worse then stepping into a hot waiting room where actors are sitting in pools of their own sweat. I always love to bring a facial spray with me, as it will cool you off in any circumstance and give your face some life before you step in for your audition. I've been using the Josh Rosebrook Hydrating Accelerator
which is perfection, and even comes in a travel size. There's no added fragrance, so it won't cause irritation and redness for any folks with sensitive skin, and it's packed with humectants that will keep your skin looking smooth and hydrated, even in the dead of winter or the driest of waiting rooms.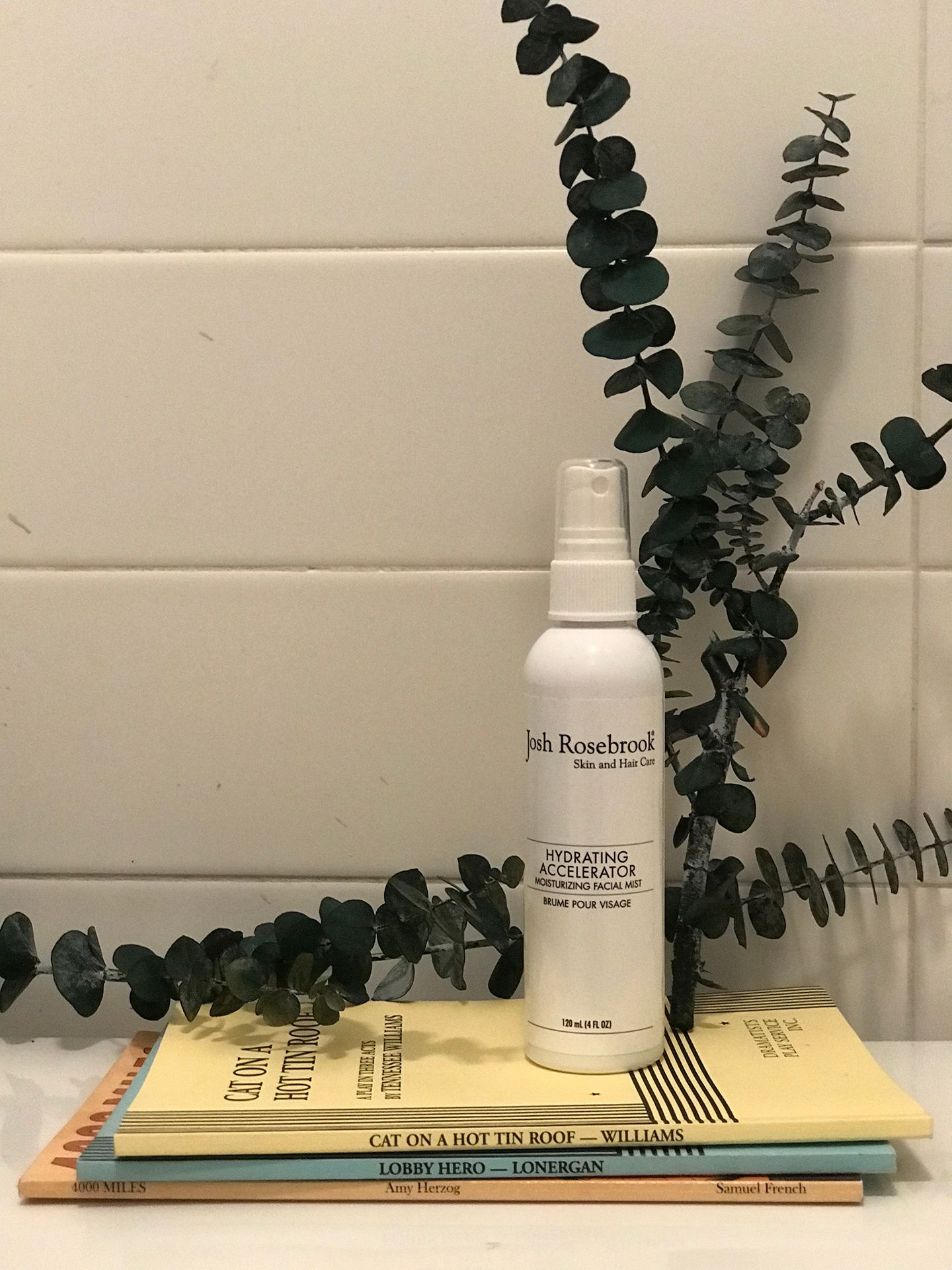 Finishing touch
It's always important to feel confident when putting yourself in front of the artistic chopping block. I'll add a few extra steps before I head out so I can feel myself like the true Beyoncé I am. I like to add some clear gel to my eyebrows to make sure they're nicely coiffed, and I'll even put some lip balm (I'm devoted to the Malin+Goetz Lip Moisturizer) on my cheekbones and the tip of the nose as a natural "highlight." It sticks without the petroleum texture and picks up light nicely on camera.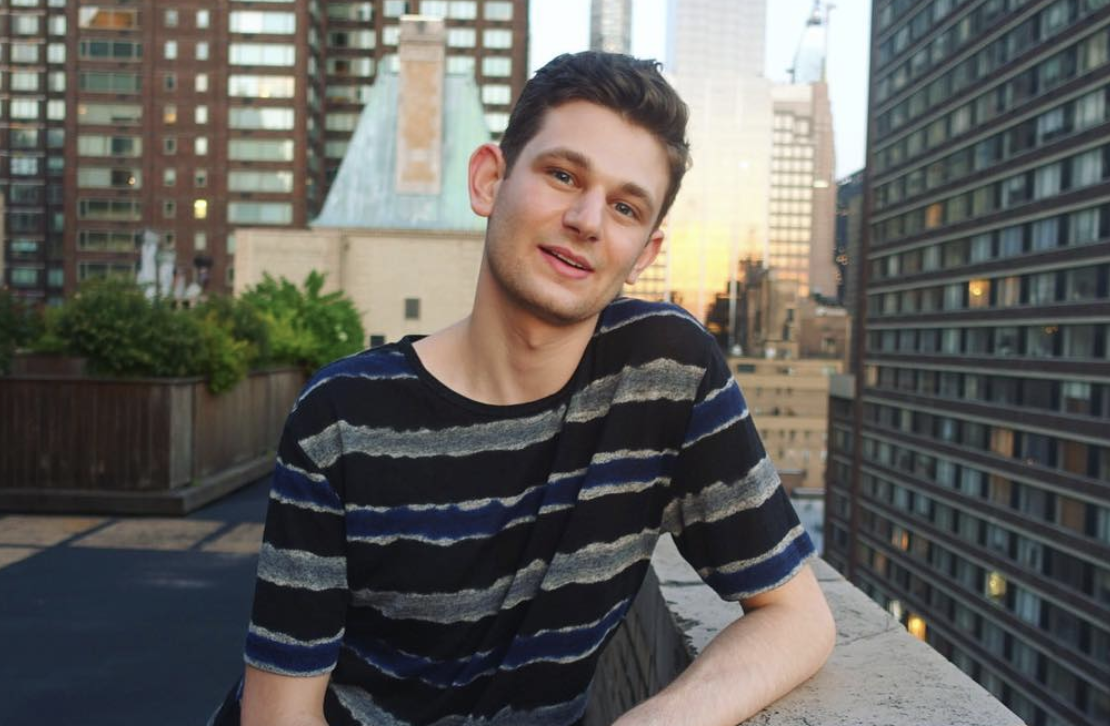 Disclaimer: If you're auditioning for a role that may not look so put together, then please disregard this. It's ultimately important to present yourself in the same vein as the character. If I'm auditioning for the school's nerd, I may switch out the highlight for those prescription glasses I often neglect. If the character is a bit more rebellious, maybe I'll tousle my hair with some Ouai Texturizing Hairspray to look a little more disheveled and throw on a leather jacket. These nuances may or may not be given to you, but it's always fun to elaborate on them and be creative.
The superficial touches, silly as they may seem, will only help the casting team envision you as the character they are casting, especially when they have ten other people behind you with the same hair color and height.
Take it off
YOU DID IT! You looked great, felt comfortable, and KILLED that audition. And you didn't even sweat that much! But the process isn't over. You may be a little sticky, have some lingering makeup, or just need a clean slate. Use a cleanser that will get rid of it all, something oil-based like Clinique's Take The Day Off Cleansing Balm
. This will cling to any oil-based makeup you're wearing, and is unforgiving on any sweat and grime that is built up. This could also be the perfect time for face mask. The Indie Lee Clearing Mask gives a nice detox without stripping, and with hyaluronic acid that'll help rehydrate skin that may be tired from an Oscar-winning performance. Now set your alarm and get some beauty sleep for that callback tomorrow!
Alex is an actor who lives in NYC. You can find him on Instagram @good1alex and www.alexblakelevy.com.