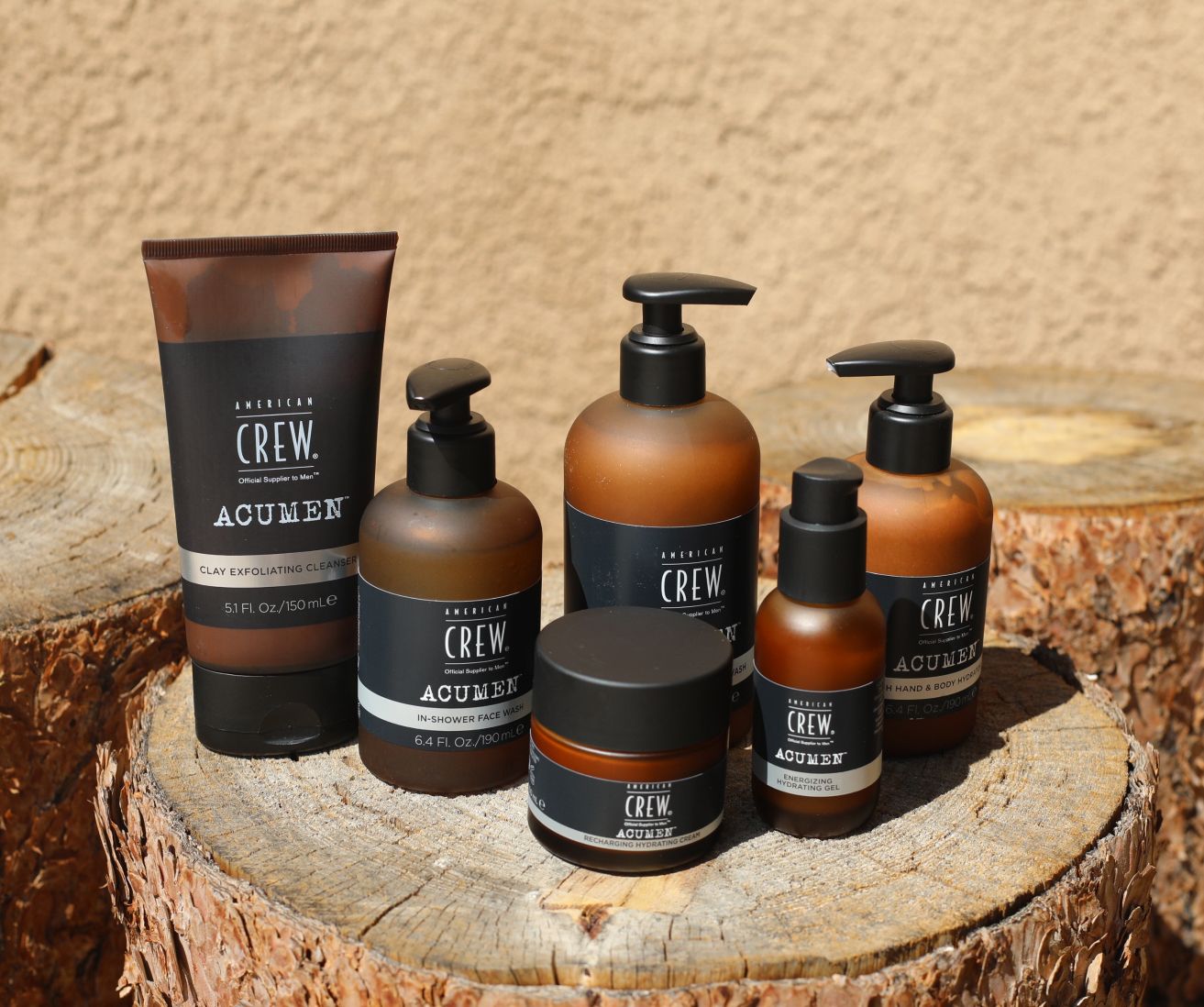 American Crew, the brand that's best known for its pomades and hair gels sent me its first skincare line to test.
And, oh yeah, told me I'd be the only editor IN THE WORLD to try this before it launched.
Casual.
No pressure.
OMG.
SEE ALSO: I lived like Winnie the Pooh for a week
The brand, which launched 25 years ago by hairstylist turned photographer, David Raccuglia, has since become the go-to haircare brand for guys who want good products for a fair price. I, myself, have used the brand's hair gel religiously when I'm seeking that crunchy, crispy, wet hair look or a pomade if I need my Korean locks to be tamed back. And so, it was really a nice surprise when I heard the news that the brand, now owned by Revlon, was making its foray into skincare.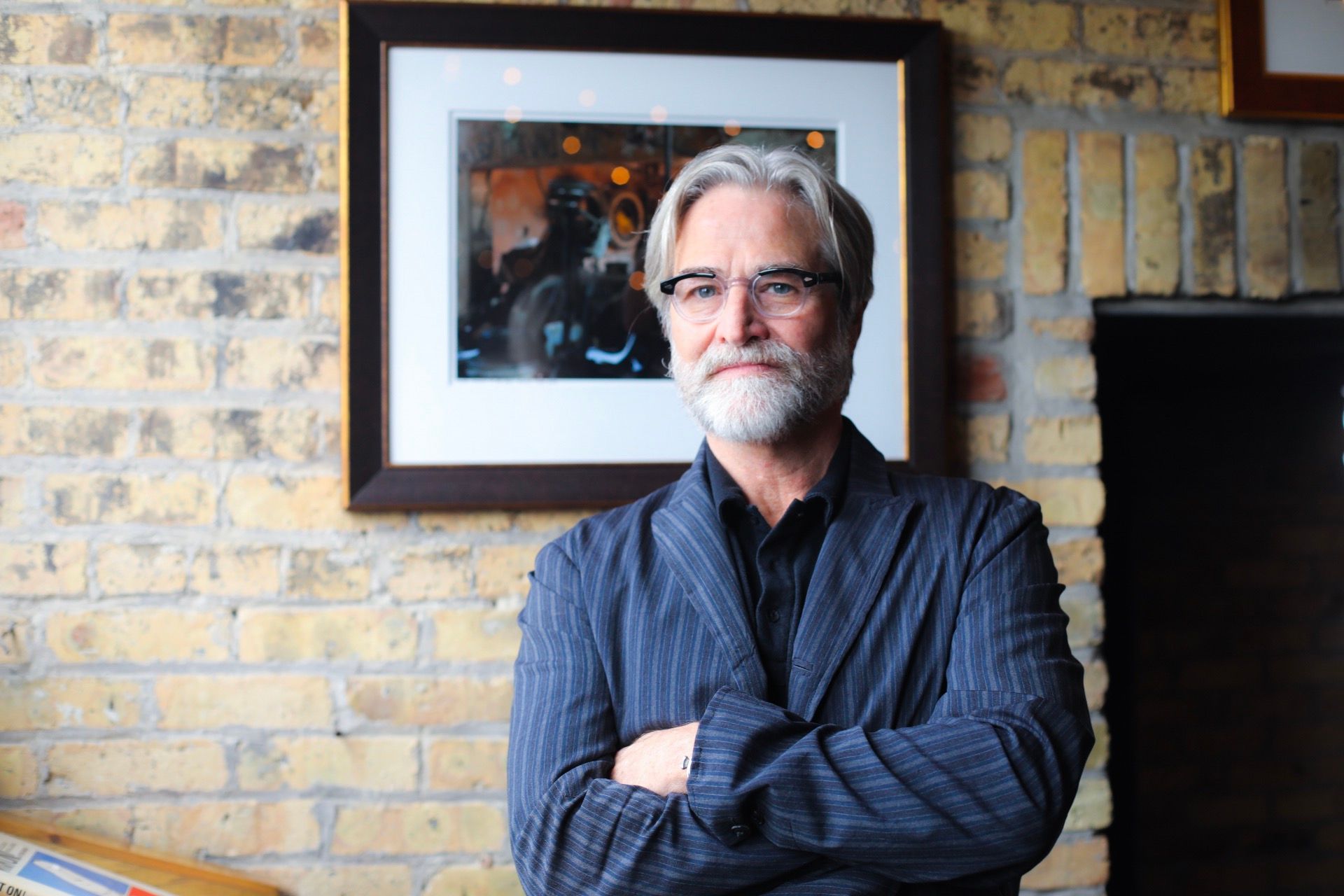 After all, men's skincare and grooming is the fastest growing market in the world and makes up $50 billion and counting annually. It's no wonder that other conglomerates like L'Oreal have invested in their own men's skincare brand, House 99 by David Beckham. Men's beauty is on the rise and it's about to explode in the near future. There's also so much potential – it's pretty much a white space where there aren't so many major players.
American Crew wants to fill that (very profitable) space. The skincare brand, called Acumen, launched today only in the U.K., exclusively at Selfridges online and in-stores and comes with 15 products. They range from an in-shower face wash, exfoliating cleanser, eye cream, body creams, hydrating gel to a hydrating cream and many shaving products. The prices are fair, starting at $19 to $40, which is more or less what most men's products are priced at.
According to the brand's founder, David Raccuglia, the timing is right for American Crew to launch into skincare.
"The skin market has always been prestige," he tells Very Good Light. "There isn't a men's mass skin brand that's doing it right." For David, who's been a hairstylist and barber since the 70's, the American man has taken decades to finally give a damn about his skin. "He's no longer embarrassed about what he uses for his skin products. He sees skincare as part of a healthy skin regimen."
He explains how the 70's really sparked a grooming rebellion with hippies growing out their hair in protest of the times. The 80's, he says, was about freedom and expression and the 90's, a time for casual grunge and when vintage started to become popular. It's only in the 2000's that facial hair became popular, when men started really becoming obsessed with facial products.
"That was permission to say okay, I can use skincare products, too," he says. "Now, men want to look more awake, radiant, all that comes with evolving."
The products took years to develop, says Ivan Cheng, the head of global digital and ecommerce at American Crew. According to him, it took chemists years to formulate something that was different, yet really effective for guys. "I think what's exciting is American Crew has always been great partners to men," he tells us. "What we wanted in this was educating men with their skin. His skin is oilier, it's thicker and it needs ingredients specific for him."
Those ingredients include vitamins B5 and E for healing, hyaluronic acid for deep hydration, ginger root and cranberry extracts for defending against the elements. So how does American Crew's first-ever foray into skincare hold up?
I used only the skincare products for a couple of days and here are my ~real~ thoughts.
First things first: I admit, I don't really use men's specific products. I totally understand why men want products just for them, especially if it comes from a scientific standpoint. Our skin, after all, is slightly different from women. It's thicker, oilier and produces more collagen. But the fact of the matter is, face products – no matter the gender – are going to still give you results if you use them diligently.
I think a big reason for not using men's specific products, even if they tend to be more affordable and more active in ingredients, is the smell. Most products targeted towards women have a fresh, light fragrance that doesn't reek of "MAN" – that is, that musky, woodsy scent that most colognes have. Rather, these women's products usually have soothing fragrances like lavender, citrus, floral, or something natural like prickly pear cactus or an essential oil. I like my fragrances – I don't need my skincare combatting them.
And that's the first thing I noticed about American Crew. It's that musky I AM A MAN PRODUCT SMELL ME NOW that was a little to close to comfort. Thankfully, the fragrance wasn't too distracting and its top notes smelled like fresh mint julep – refreshing and sweet. If you're into these musky fragrances, you're in luck: each of the products smells exactly the same.
Exfoliating cleanser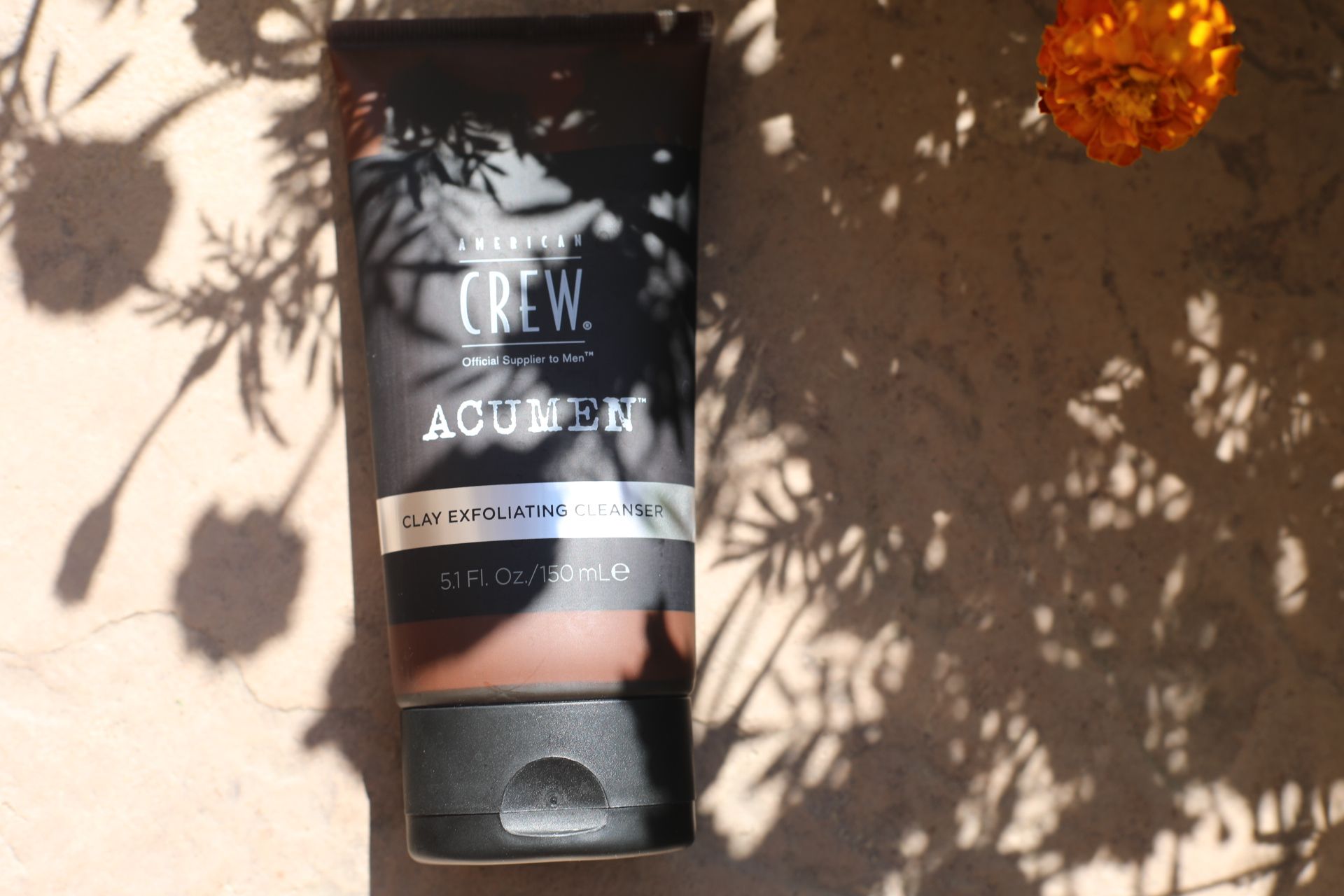 We all know the best way to exfoliate is through acids. That is, AHA or BHA. But sometimes I want something physical that makes me feel as if gunk is being slurped out of my pores and spit out into my sink. This exfoliating cleanser is clay-based and comes with rough exfoliating beads.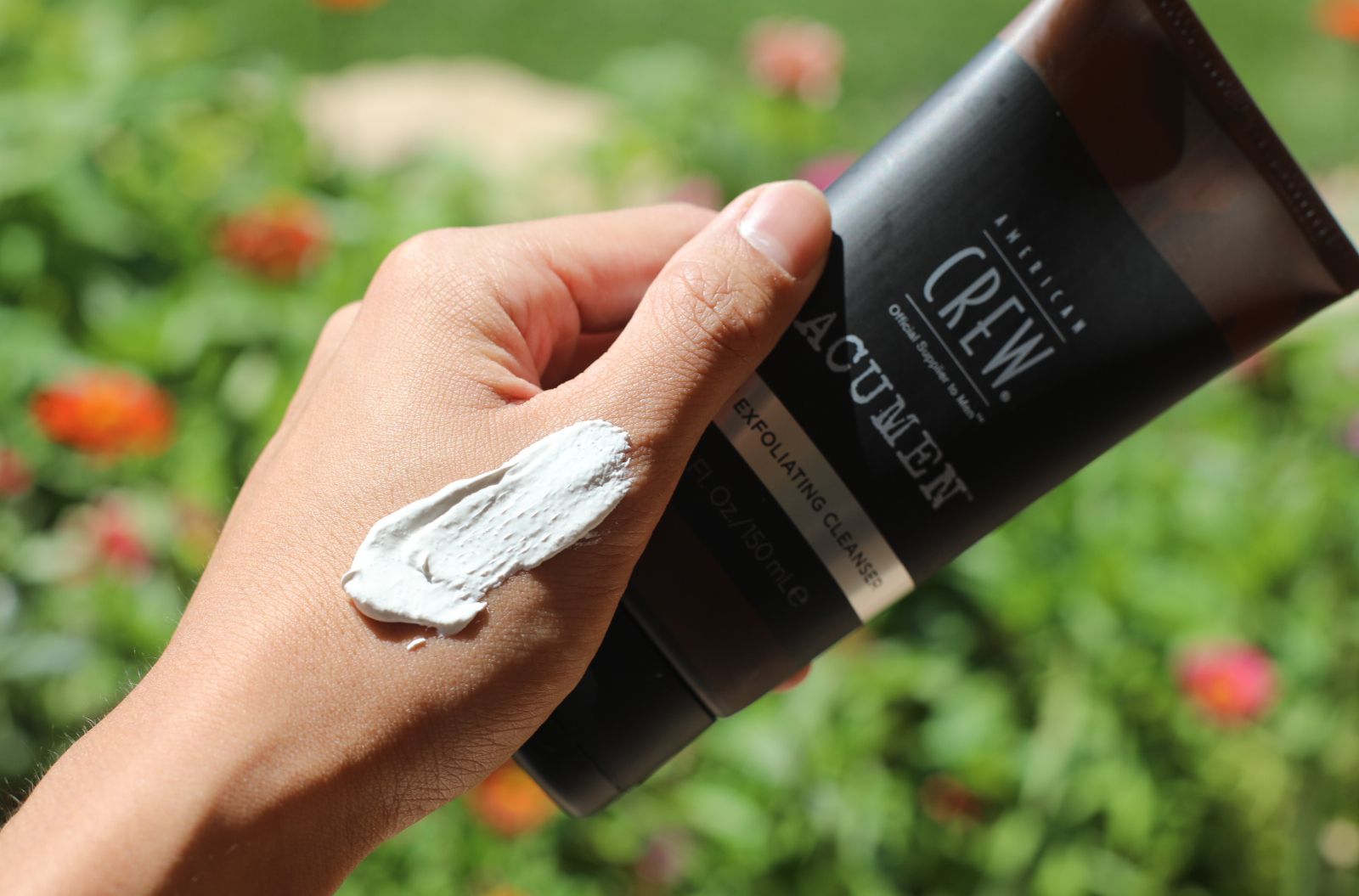 The clay isn't over-drying though, which is something I appreciated and the formula was silky smooth and not sticky or too muddy. It also cleans well in the sink or shower (tested in both areas) and won't leave you with a mess as many charcoal or clay masks/cleansers do.
In-Shower Face Wash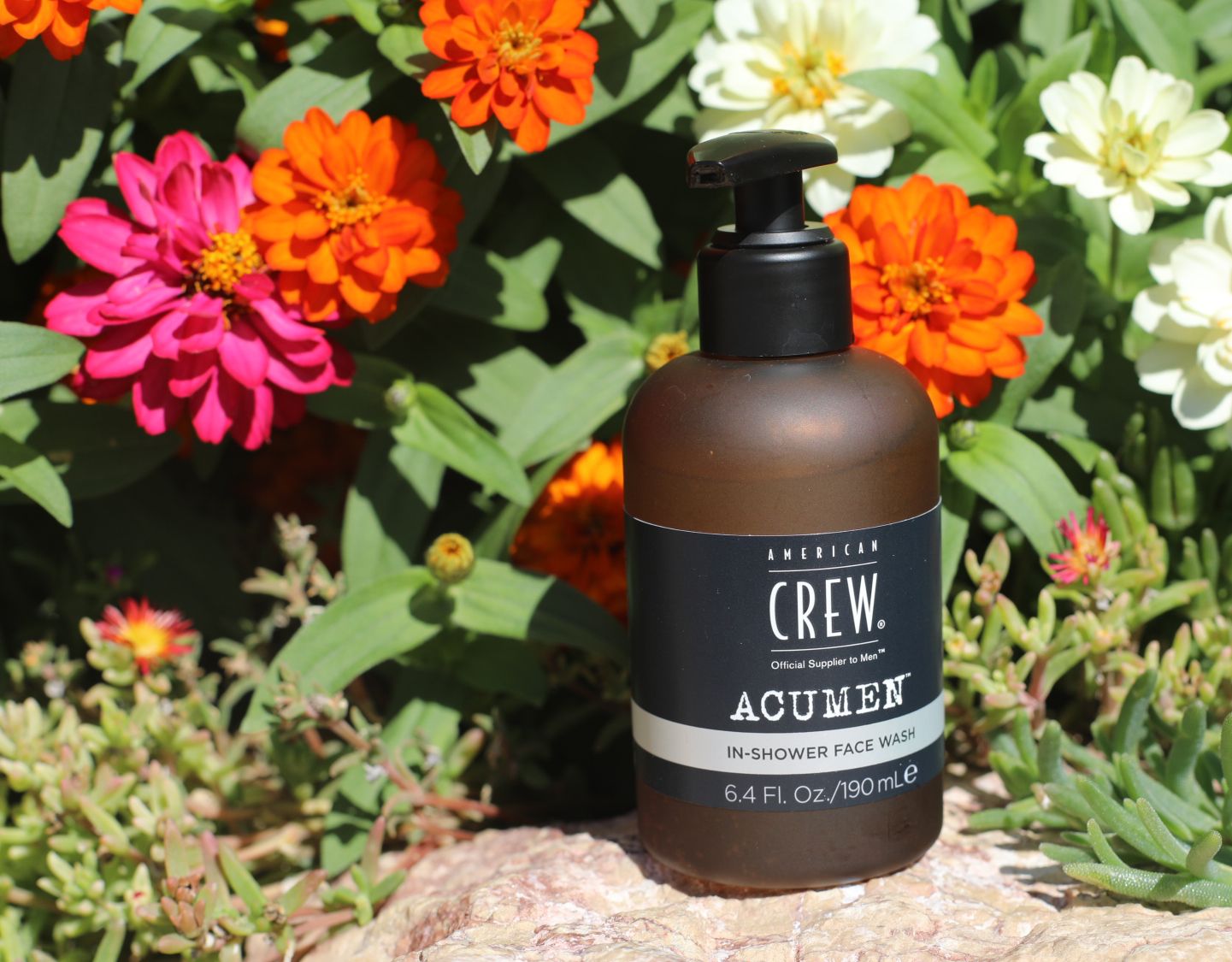 I appreciated how light but effective this water-based face cleanser was. When mixed with water, the entire product turns to a foam and is really great at making your face feel cleansed without over-drying. It's also a product that was pretty good at getting most of the impurities out of my pores. I could tell this was true after swiping my face with a cotton pad and seeing that not much dirt came out. Pretty impressive, face wash. Pretty impressive.
Energizing Hydrating Gel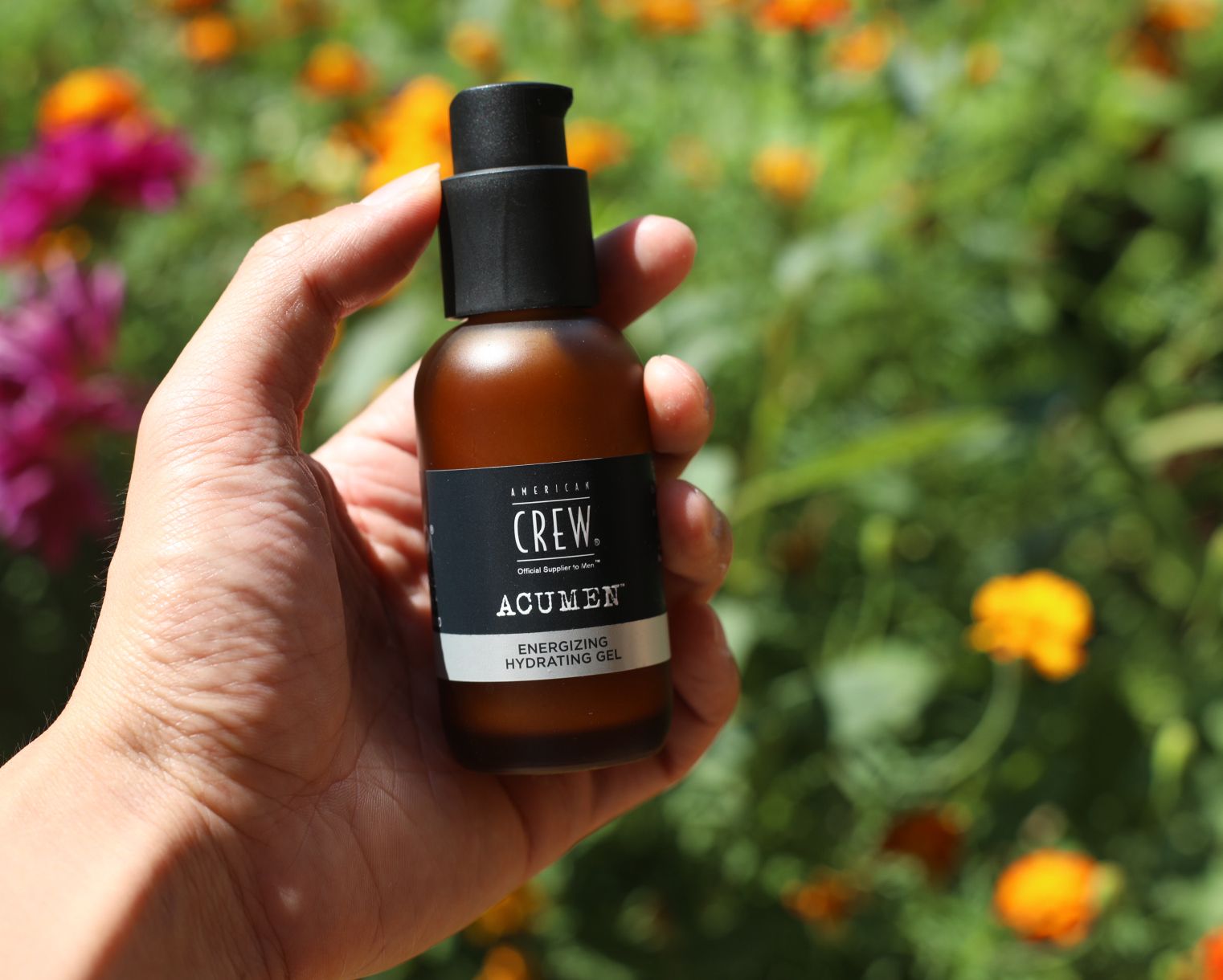 This might be a hydrating gel by name but its consistency feels more like a serum. Its light texture is perfect for dousing your pores with extra hydration but goes on matte. I'm more of a dewy guy myself but this is a good consistency for anyone who wants a water-based formula that seeps into your skin quickly.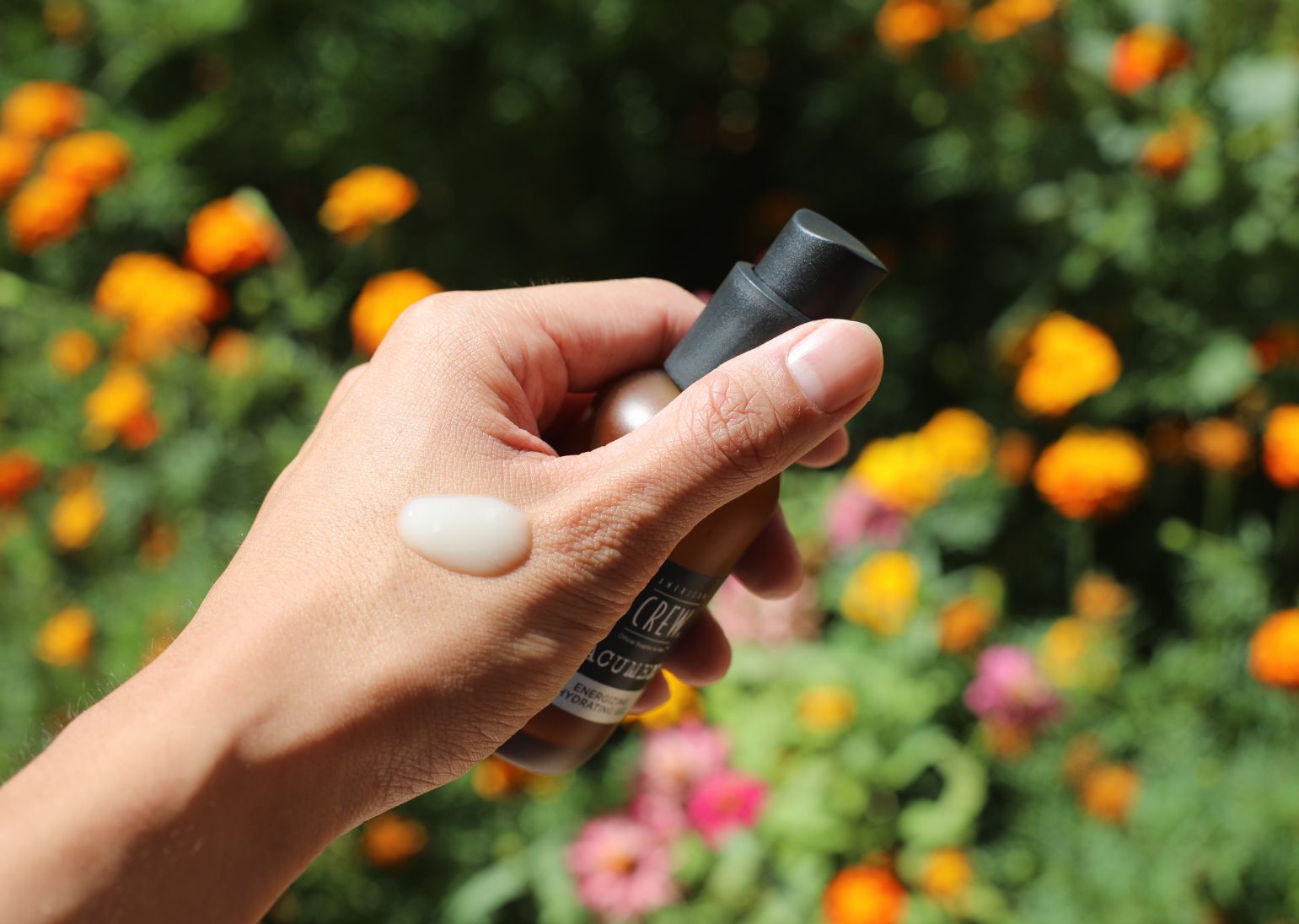 Recharging Hydrating Cream
The crown jewel of this entire skincare line is probably the recharging hydrating cream. Thick in its consistency but far from sticky, hydrating without weighing you down, my face felt supple for the entire day. It definitely protects your skin from the elements, what a good hydrating moisturizer should do. It goes on smooth like butter but feels matte and has a souffle-like texture. If you're going to skimp out on one product, this should not be it.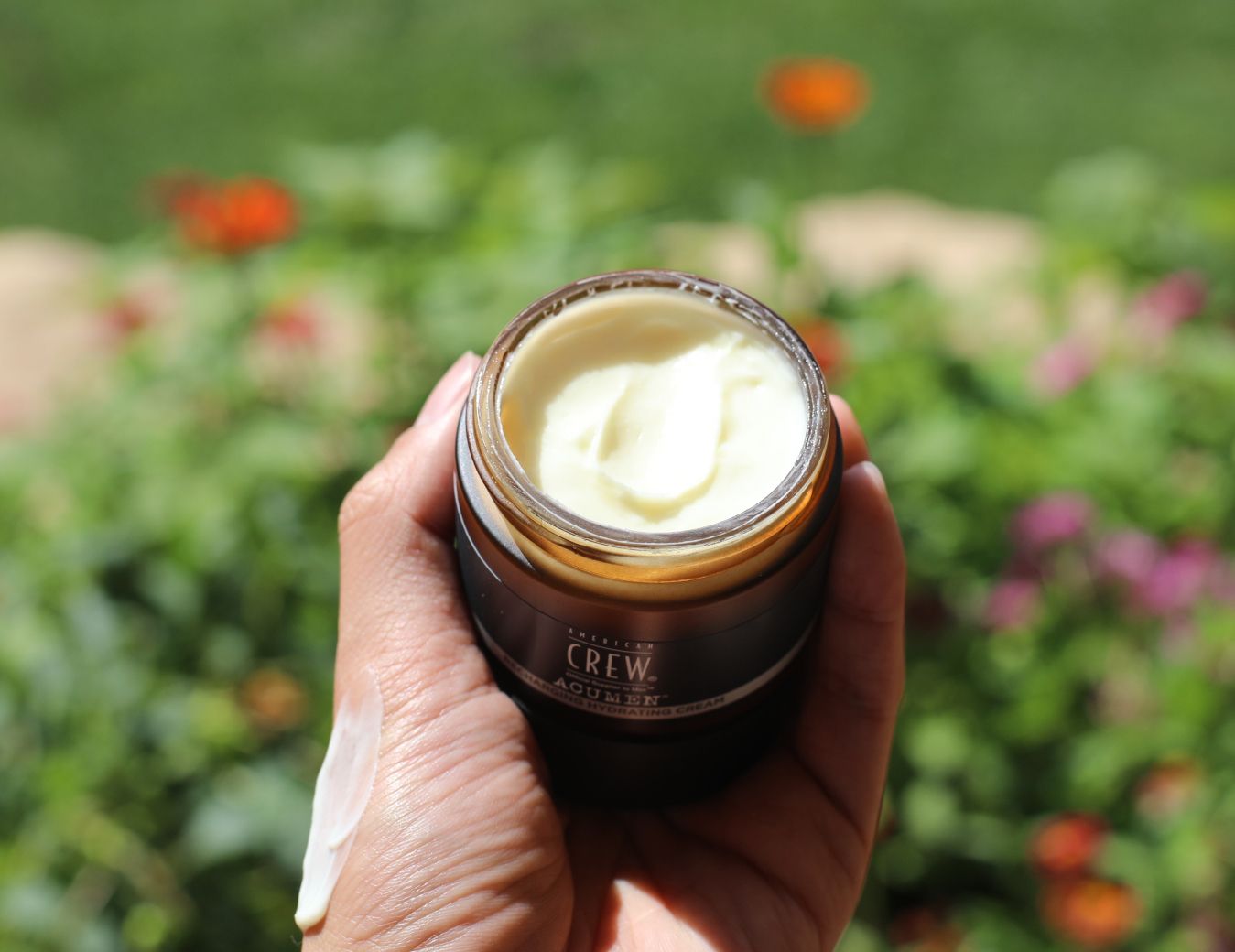 TLDR;
American Crew wants you to become its newest skincare customer. But do the skincare products live up to its very strong line of amazing haircare ones? Yes, and no. Its products will definitely give your skin an added boost but if you're very sensitive to fragrances (which I am), perhaps one or two from the line will be best. If you're picking and choosing, go for the hydrating gel and cream. Those are soothing products that will give your skin what it needs.