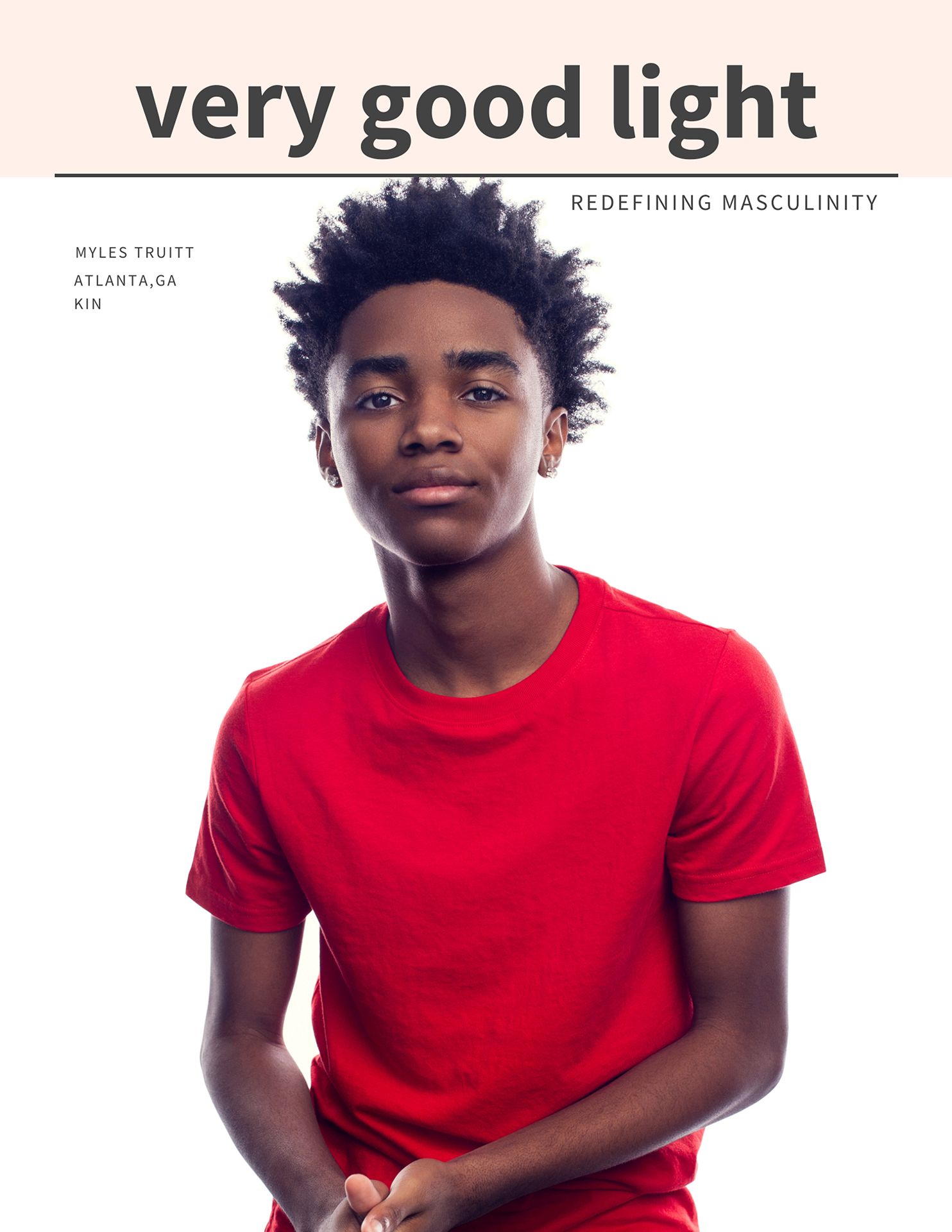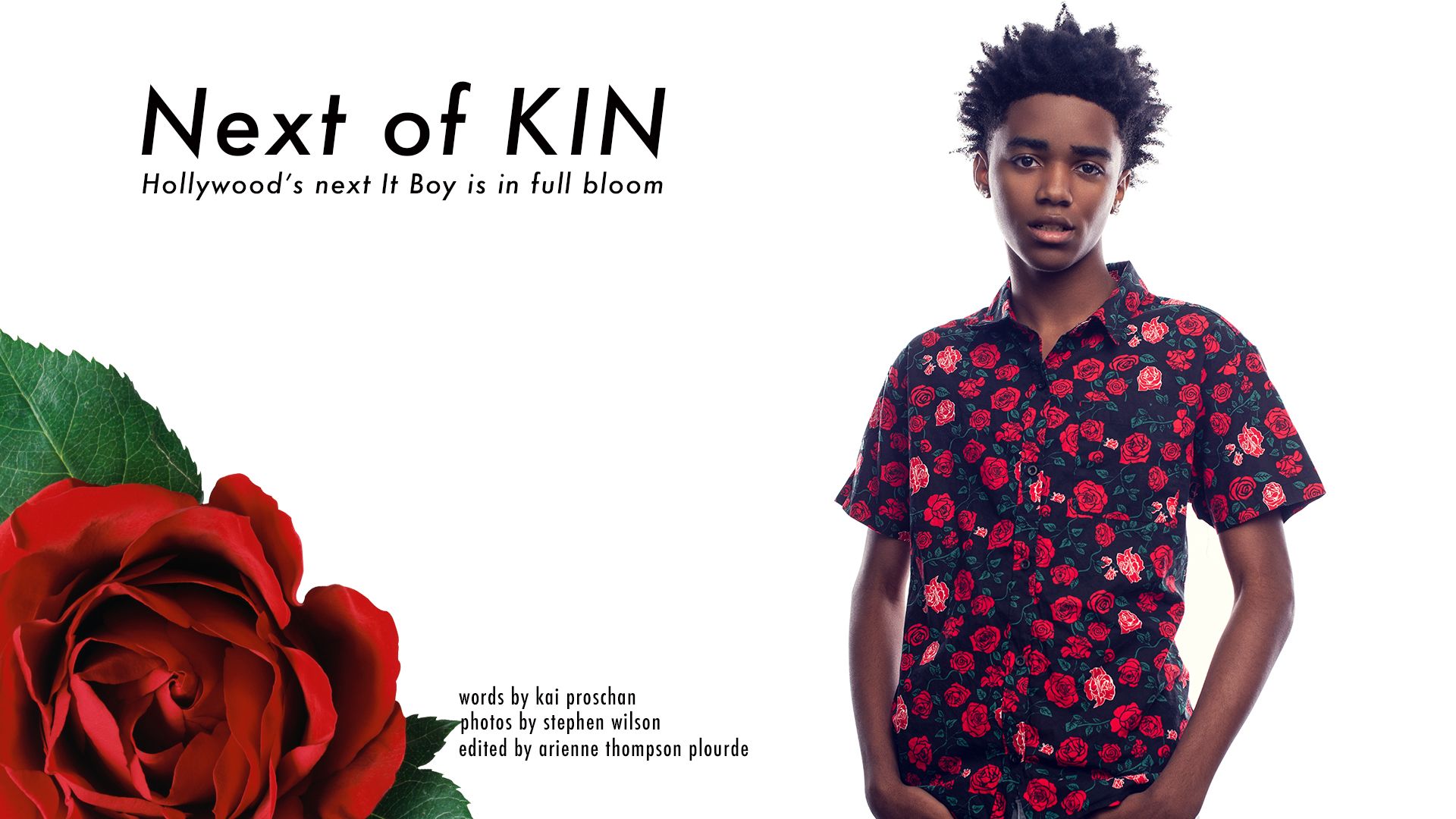 Teen actor Myles Truitt is taking what his fellow thespian and rising star Michael B. Jordan said to heart. The Black Panther villain told the 16-year-old he's begun "a great career path."

That path has lead Truitt to the lead role in Kin, a sci fi flick about a kid and his ex-con stepbrother (Jack Reynor) who find a strange weapon and then go on the run from a villain (James Franco) and a gang of soldiers from another world.
It's his biggest gig yet, but during a recent trip back to his elementary school in Atlanta, he let the students there know that the foundation of any type of success is education.
"I told them about the movie and that school is the way to go," he tells Very Good Light. "If you want to be an actor or anything else, always get your education first."
SEE ALSO: '13 Reasons Why' actor Timothy Granaderos says men need to be more emotional
Truitt is barely old enough to drive, let alone buy a lottery ticket, and yet his resume is already studded with a diverse array of TV hits. He's appeared on Donald Glover's Golden globe-winning Atlanta, Ava Duvernay's OWN hit series Queen Sugar, the CW's Black Lightning and the BET biopic special The New Edition Story.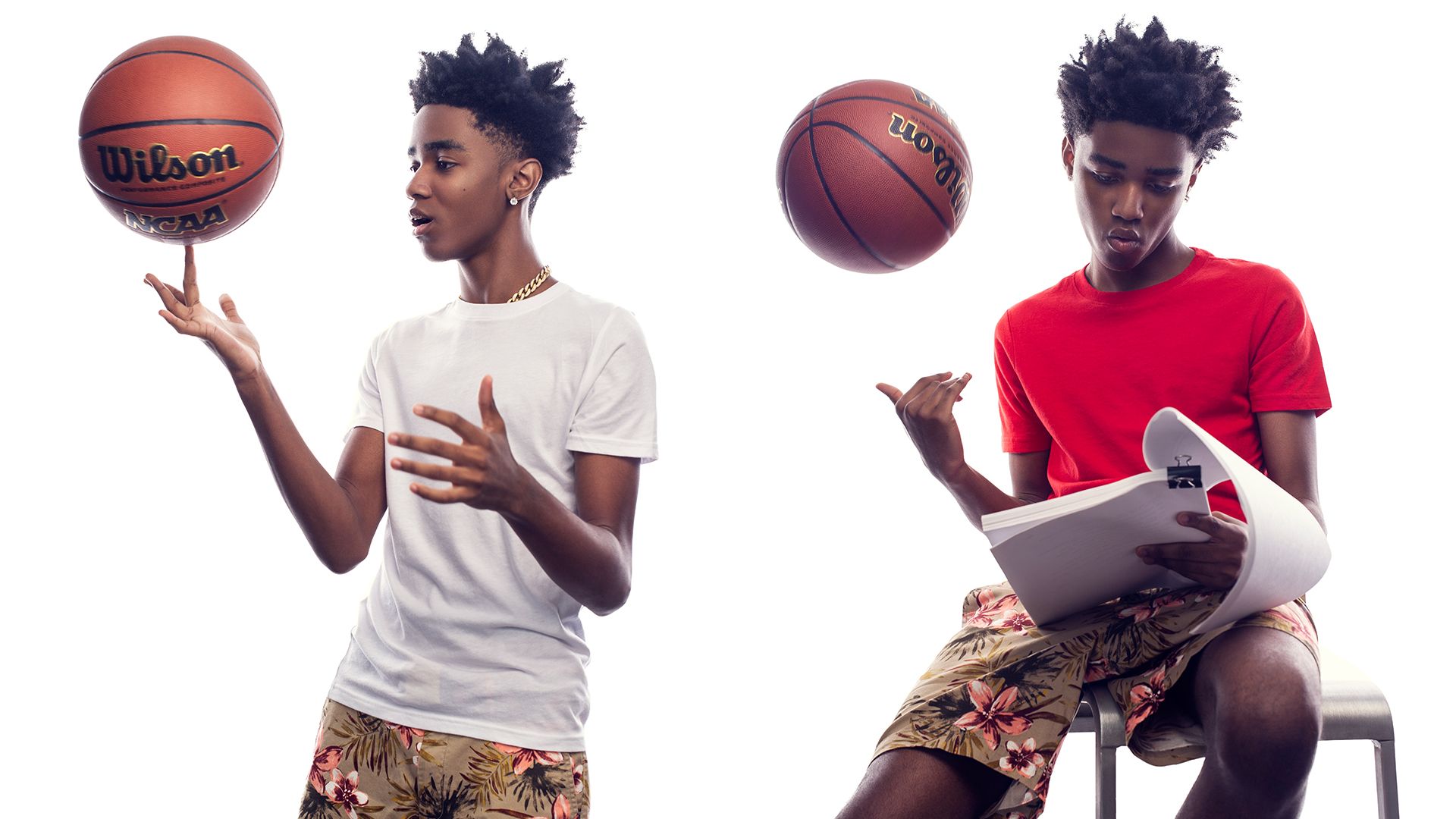 Kin marks his big-screen debut and, in addition to starring Oscar nominee Franco, features Dennis Quaid and "it" girl Zoe Kravitz. With such starry onscreen company, Truitt is translating his Kin success into future Hollywood projects with even more clout.
"I'm really appreciative of what Kin's done for my career," he says. "It heightened my publicity and through that, I've met different actors and directors and been a part of their projects. I just finished filming a movie with Vince Vaughn and Mel Gibson called Dragged Across Concrete."
Not bad for a kid who launched his acting career a mere half-decade ago when he was 11 and looking for something fun to join at summer camp.
"If you want to be an actor or anything else, always get your education first."
"Basketball was actually how I started acting. I wanted to play it at summer camp but all the spots were full so I went to theatre camp instead. That's where my story began."
He attended acting camp for three summers, and shortly after was recruited to play singer Ronnie Devoe in The New Edition Story.
Despite being such a newcomer to the industry, Myles took his job more seriously than some twice his age might. Sitting down with Devoe in person, Myles absorbed some of the details of the singer's life, including what it was like to be the last member to join New Edition in the early 80s.
Oh, and the pair made sure that Truitt walked and talked like Ronnie, adding a touch of method flair to his performance. Unfortunately, going method to channel feeling like an outsider in Kin — and in a pivotal episode of Atlanta — came somewhat naturally to him, too, as he was the only black kid in his school.
"I'm not saying they were racist, but I was separated," he remembers. "It happens; it's not right, but it's life."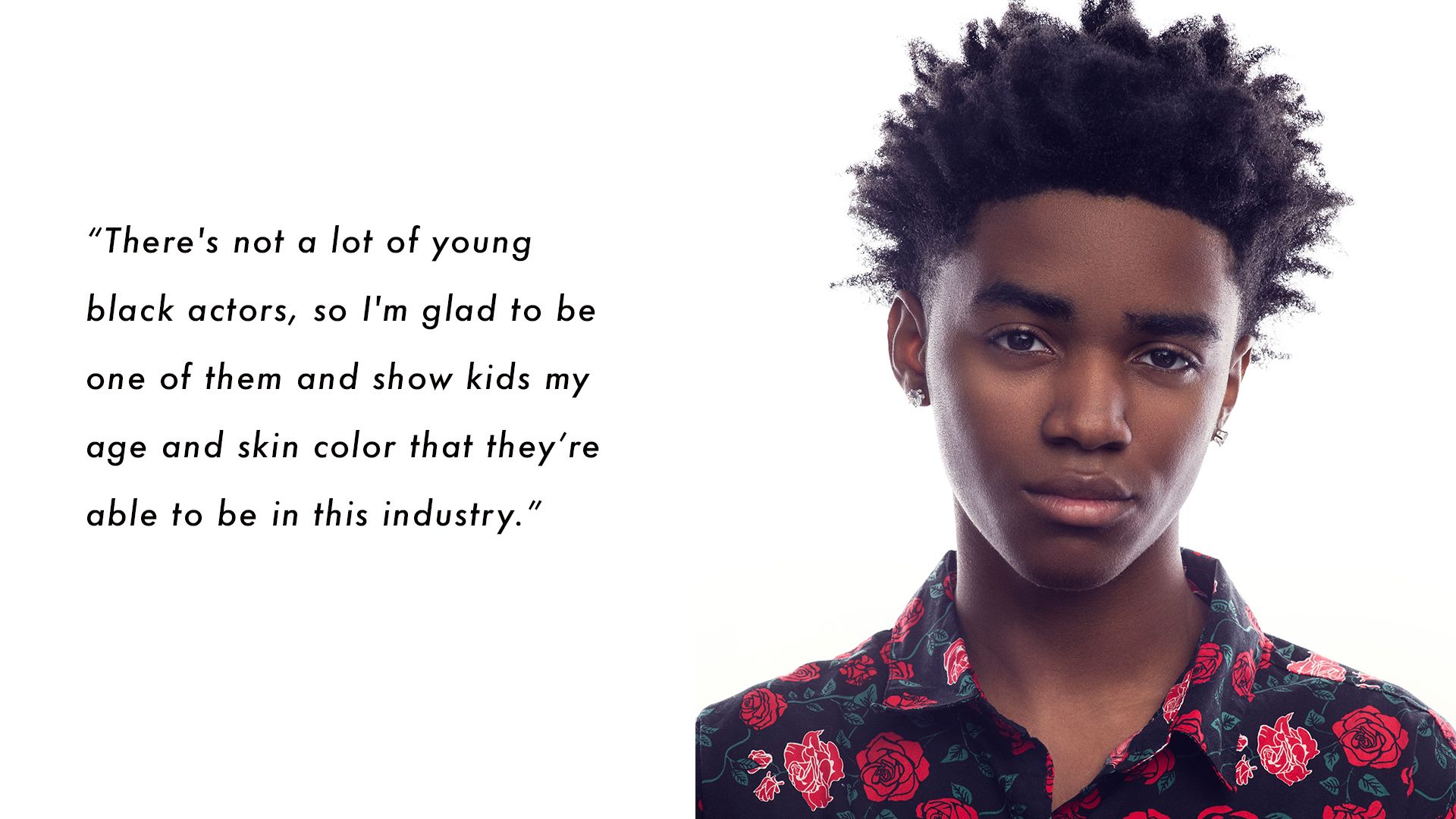 But, true to his talent as an onscreen chameleon who's impressively mature for his age, Truitt is turning the negatives into positives — and into even more opportunities for himself and kids who look like him.
"Acting is about telling stories and I use these characters to raise awareness," he says. "There's not a lot of young black actors, so I'm glad to be one of them and show kids my age and skin color that they're able to be in this industry. They're able to get paid as much as any other actor. Stay true to whatever you're doing."
That personal motto, which he cleverly calls "Tru2itt," seems more relevant than ever, given the recent successes of diverse, inclusive films like Crazy Rich Asians and Black Panther. With majority nonwhite casts and big studio backing, these global blockbusters prove that minority groups are hungry for representation, and that's exactly where Truitt sees his career headed.
"I want diverse and challenging roles," he declares.
Truitt, a precocious teen self-aware beyond his years and fully aware that he's in an industry that might not always appreciate him, appears to be well on his way. Even his Instagram bio hints at his future greatness: "IF IT DON'T EXIST, CREATE IT."
So, don't be surprised if sometime soon we see him winning his first Oscar before he even goes to college. NBD.