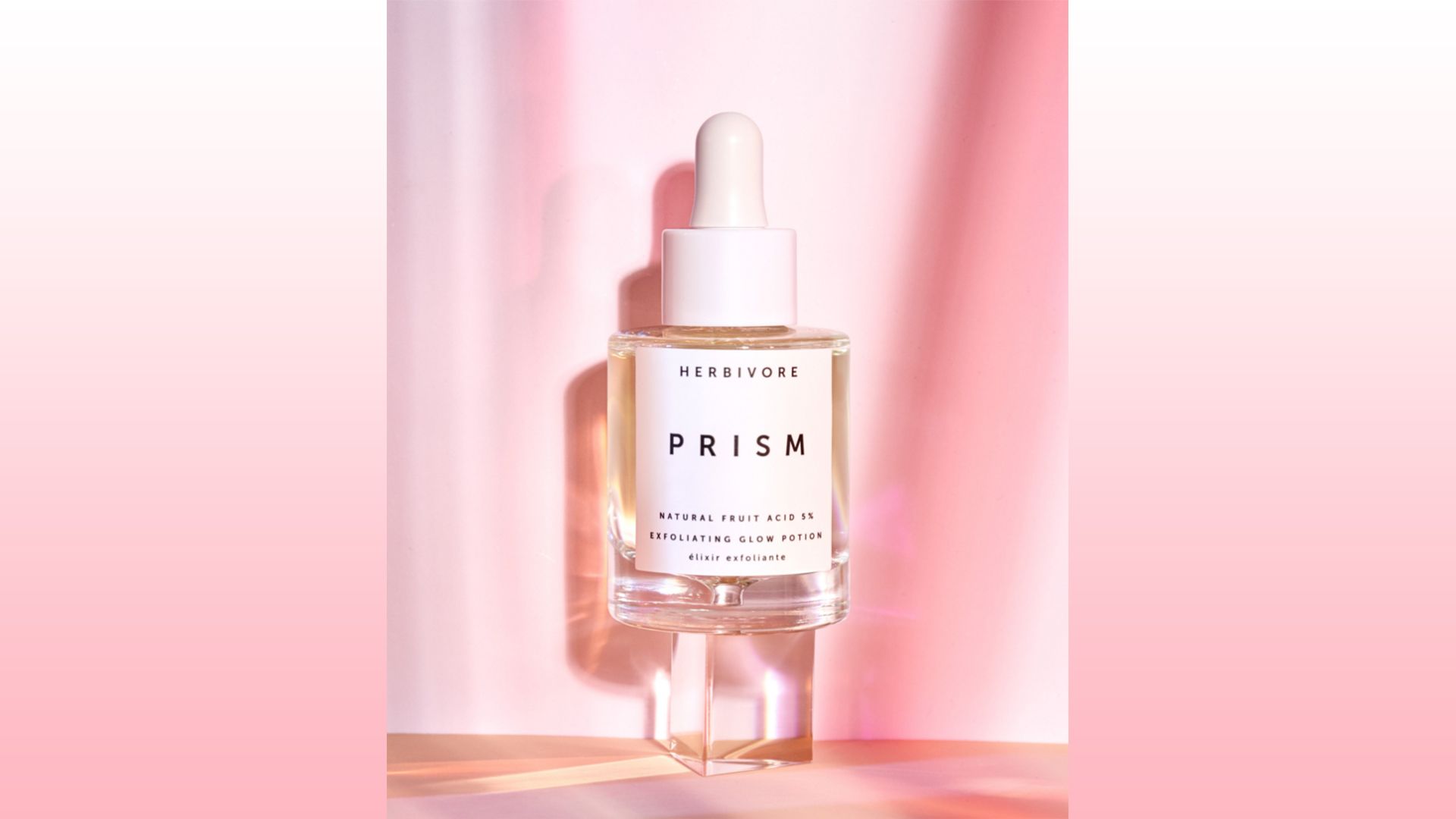 When Julia Wills and Alex Kummerow first started formulating natural beauty products in their Seattle home, they never predicted that it'd become the sensation it is today.
"I really didn't see it coming at all," Julia tells Very Good Light at Herbivore's recent launch event. "It just started as a hobby. It started as something to do for fun, and then I just got really, really into it."
SEE ALSO: These Instafamous cats' humans own this beauty brand
The husband and wife duo behind Herbivore built their brand from a small Etsy shop to a multi-national powerhouse, but it didn't happen overnight. In fact, it's been seven years of dedication and hard work.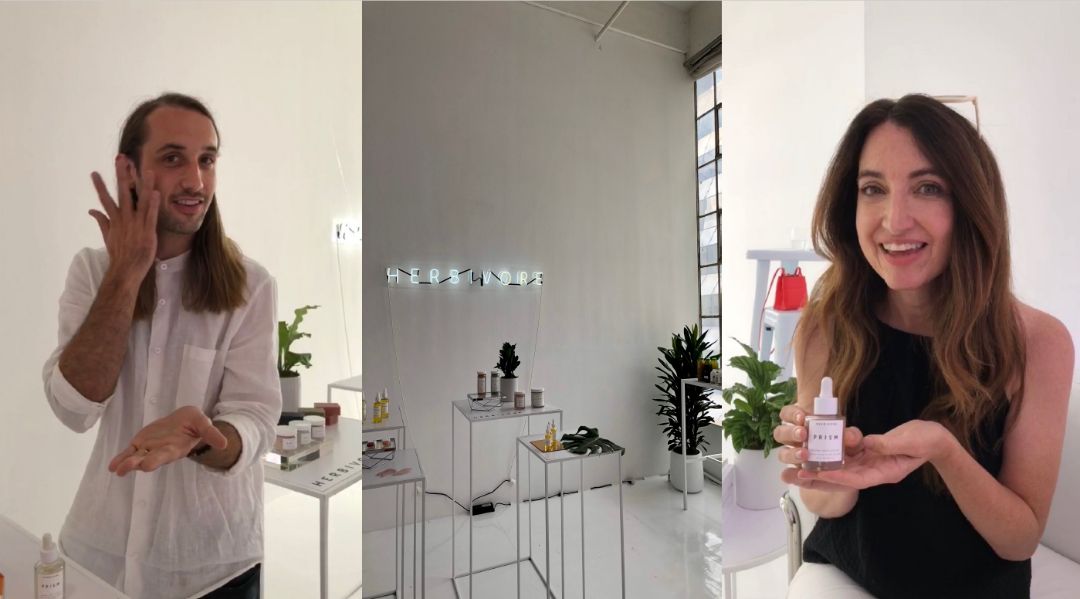 "To start a brand and be successful, you really have to have a lot of passion for what you're doing because you don't become successful right away," she says. We're standing in an open studio with stark white walls and high ceilings. Herbivore's products are displayed around the room, all in vibrant hues of pink, blue and orange, and packaged in sleek glass bottles. "You can't be like, 'I'm gonna start a natural skincare company to become a millionaire in a year.' That's not going to happen, so you really have to love and care about what you're doing and try to make a difference with it or have a purpose."
"You really have to love and care about what you're doing and try to make a difference with it or have a purpose."
From the beginning, Julia and Alex knew that purpose was to eliminate all synthetic ingredients from their products. When they started, the natural beauty market wasn't nearly what it is now. There was a big hole in the market and part of their success comes from a need and want for safe, natural beauty products. While they had interest early on, their biggest concern was a positive one – being able to keep up with demand.
When asked what it's like to go into business with your significant other, Julia laughs and pauses. "At the start of our business, we had been dating for two years, so we kind of just moved in together," Julia says. She speaks softly and slowly, and punctuates her sentences with a smile. "It's been a journey. The first few years were kind of rocky. Just like dating someone and working with them are super different things, so you see different sides of that person, you learn their work style, and you're kind of like, 'Huh, that might not be how I would do it,' but you learn how to fill in each other's gaps and I feel like we have it down."
However, their commitments are more personal. Julia has had autoimmune issues and was diagnosed with cancer a couple of years ago. Her cancer is in remission but she links both to environmental toxins some of which came from skincare products and other cosmetics.
"The synthetic ingredients are dangerous," Julia emphasizes. The skin absorbs what's put on it, after all. "It's going to absorb right into your bloodstream, just kind of like eating something would so to me, it's really important that it's healthy."
Alex also had severe eczema that he said cleared up when we switched over to natural products. Even so, most beauty products aren't tested or regulated in the United States, Julia tells us. There was no sort of regulation when it came to selling on Etsy and the products were only tested when they started to sell in the European Union.
That commitment to naturally sourced ingredients and sustainability hasn't changed even as the company's grown. They still manufacture everything in the United States. "It's definitely a different game than it was when we started," Julia says. "When we started, we could just order a small amount of ingredients and see what happens, launch a bunch of products at once, and not worry about ingredients. But now, we really have to carefully source and make sure before we launch that it's an ingredient we can get enough of." Natural ingredients, unlike those made in labs, can run out.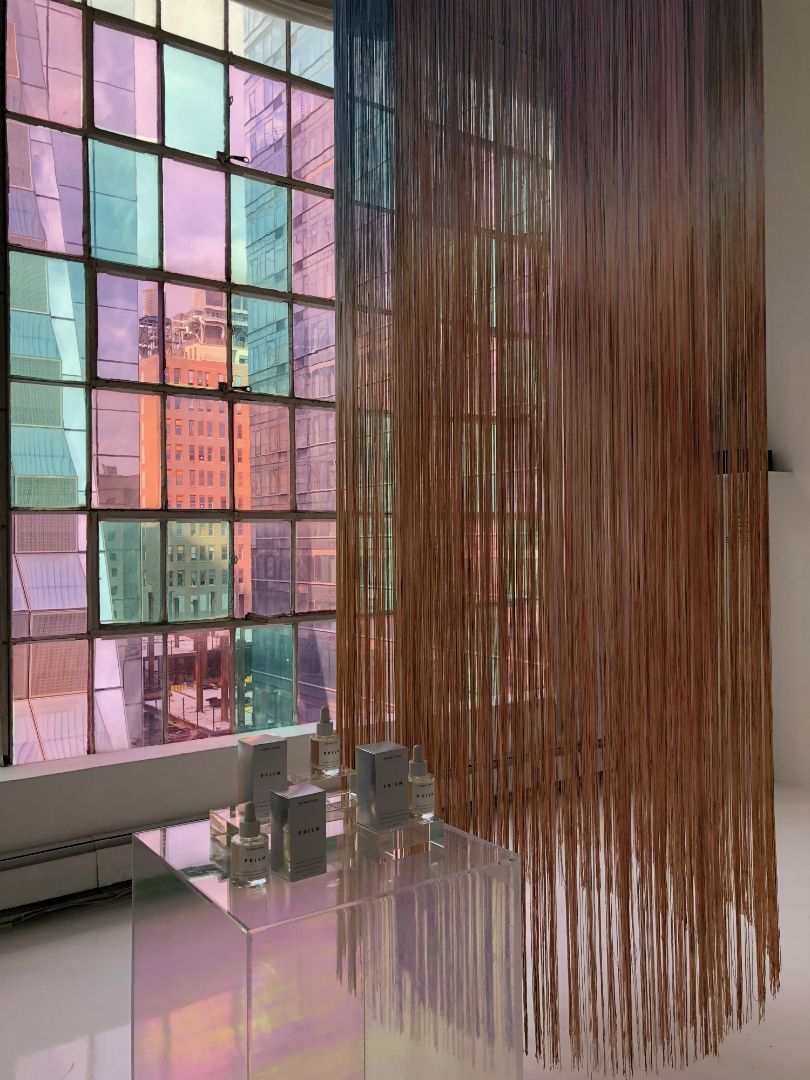 Their newest launch, Prism, $62, took them about a year to formulate. They do most of the formulating themselves, around 90% of it. "It turns out that I'm great at thinking of ideas and Alex is really great at naturally formulating," Julia said.  "He just has a scientific mind, he probably won't admit to that," she says, smiling.
They were inspired to make an acid-based serum that was all natural. "I like those kinds of products, but it was really hard for me to find." It's a beautiful cylindrical glass bottle and is made of up of a cocktail of acids. Each one can be traced back to its natural origin. The malic acid comes from apples, the lactic acid from mulberries, the glycolic from sugarcane, and the vitamin C comes from kakadu plum, an Australian fruit. It definitely smells that way, it's like walking into your local pressed juicery. They also added aloe and other hydrators to make it gentle enough to use every day.
They thought of the idea while watching Pride in Volunteer Park, Seattle. That's why it's made of a "rainbow of fruits" and also why a portion of the proceeds are going to the Trans Women of Color Collective, an organization chosen by one of their employees. Trans women of color have shockingly low life expectancies and health outcomes so both wanted to start the ongoing campaign there.
"It's important because we're not just trying to make skincare," Julia told us.  "We're trying to make a difference and make changes in the world on as big a scale as we can, so anything we can do helps."
That commitment to sustainability, improving skin and the world runs deep through the brand. We ask Alex his thoughts on men practicing skincare and if it was something that's catching on. "I think men absolutely need to practice self-love and self-care," he says. "It's not encouraged when you're a male growing up in this society. They're like, 'No, be tough, you don't need to give yourself love, you don't want to do that, you don't want to be girly.'"
It's especially true given the hypermasculine box men are forced to fit in to. "All that kind of stuff is just horrible to say, so men need self-love, too. We need to take care of ourselves. We have feelings, too. We need to look out for ourselves. I'm all about masking and taking any time for myself. I love baths. I love doing a full skincare routine." We couldn't agree more.
BUY Prism Potion, $62