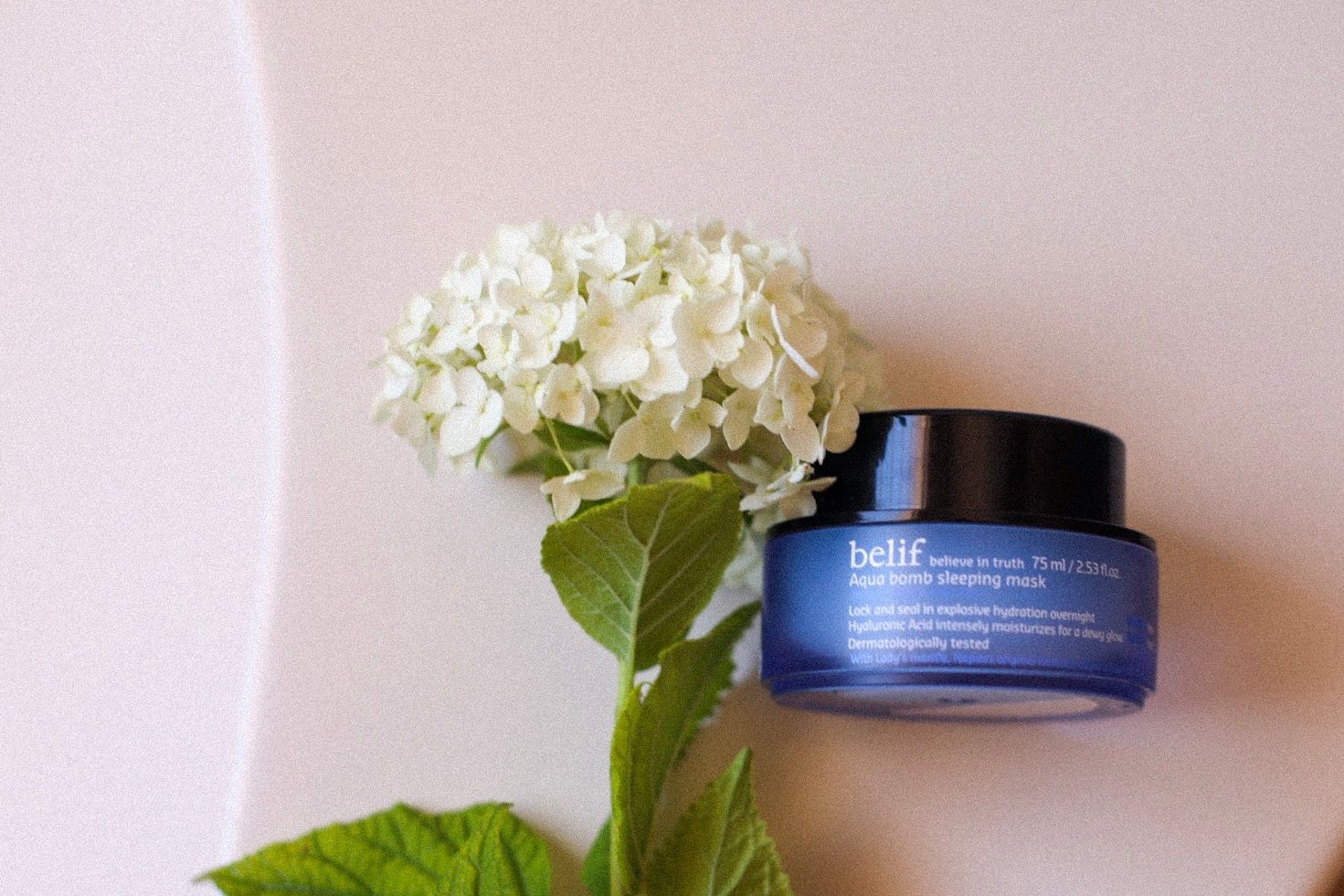 By now, skincare lovers everywhere should be acquainted to Belif, the popular K-beauty brand that seems to hate any and all unnecessary vowels.
That's because, the alphabet aside, the brand's Aqua Bomb is now a must-have for any skincare obsessive. So popular, it's said that one Aqua Bomb is sold every few seconds in Seoul. The brand launched stateside with Sephora a couple of years ago and is now one of its most popular items.
SEE ALSO: Your pillow is the real winner of your skincare regimen
The brand just launched its Belif Aqua Bomb sleeping mask last Thursdays and kindly sent it over a few weeks ago for me to test.
Sleeping masks are an interesting product. For one, they're kinda confusing. Not quite a moisturizer and not quite a traditional face mask. They're a hybrid of both, one that's supposed to hydrate your skin, lock in moisture, and protect it overnight. But unlike a traditional moisturizer, where your skin soaks everything in, a sleeping mask is one that's supposed to be rinsed off the next morning.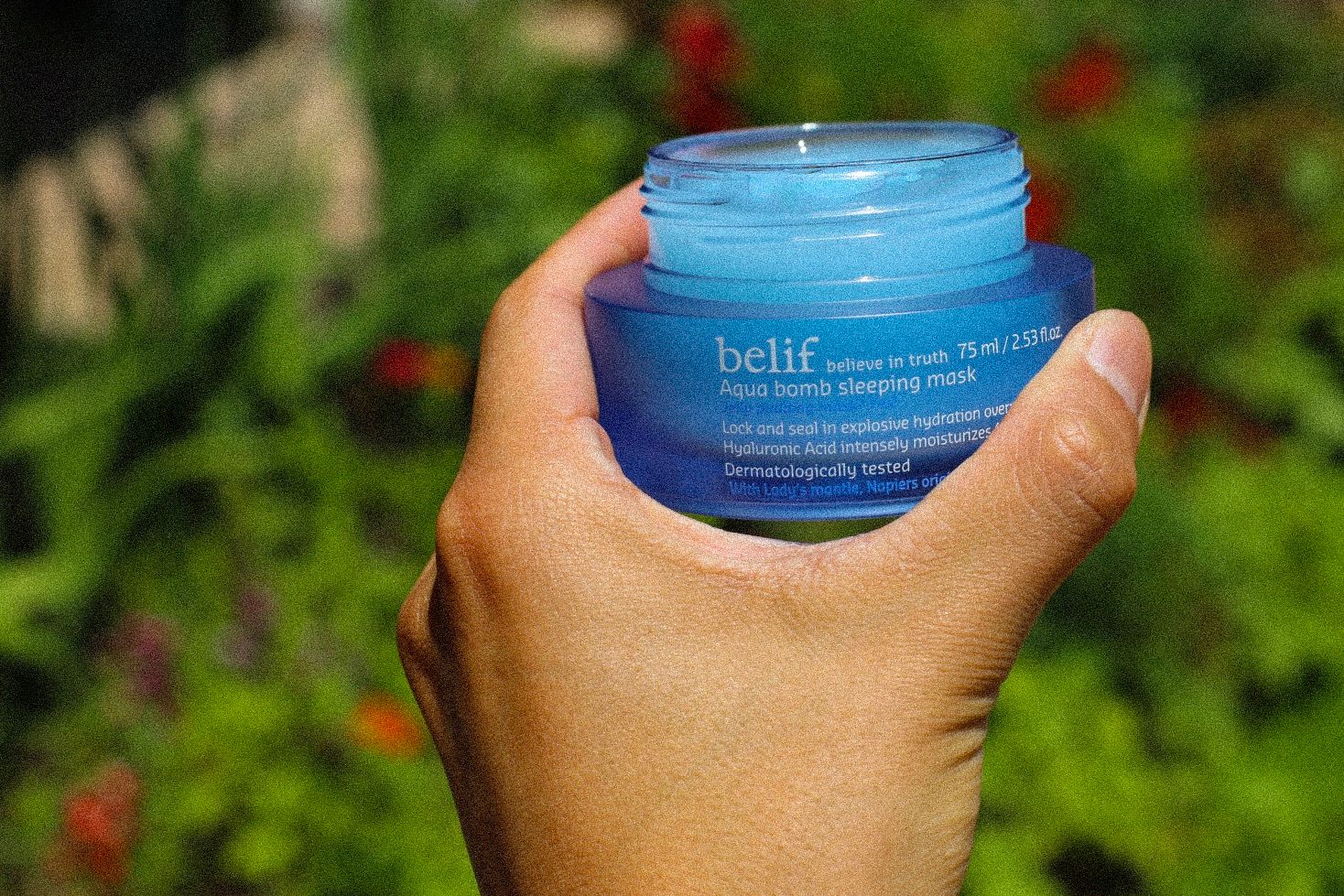 While sleeping masks are now a last step for most, it's still a gratuitous purchase, one that doesn't seem necessary like, say, a cleanser or toner. But for those who use a sleeping mask, they completely SWEAR by it. This one from Belif is really innovative in the fact that its very texture feels like no beauty product I've tried before. It's jelly-pudding in form, but when slathered on top of your skin, it turns watery, in what seems like an ocean of hydration. I haven't come across something so innovative since Dr Jart's Water Drop Hydrating Moisturizer.
The formula's main ingredients consists of Napiers Aqua Formula, one that's rich in hyaluronic acid, Lady's Mantle, a moisturizing herb that's been used since the medieval times for smooth skin, and Scottish Heather, a soothing herb known for anti-inflammatory properties. Combined, it allows your skin to feel like a cozy, feathery, down blanket is enveloping and protecting it. It's actually doing just that – soothing your skin while protecting any moisture from evaporating from your pores. The mask is, what the brand describes it, a 'memory' formula, one that goes back to its jelly-pudding form after application. Think of it like a memory foam mattress, one that contours to every curve and bump on your skin but is firm enough to bounce back.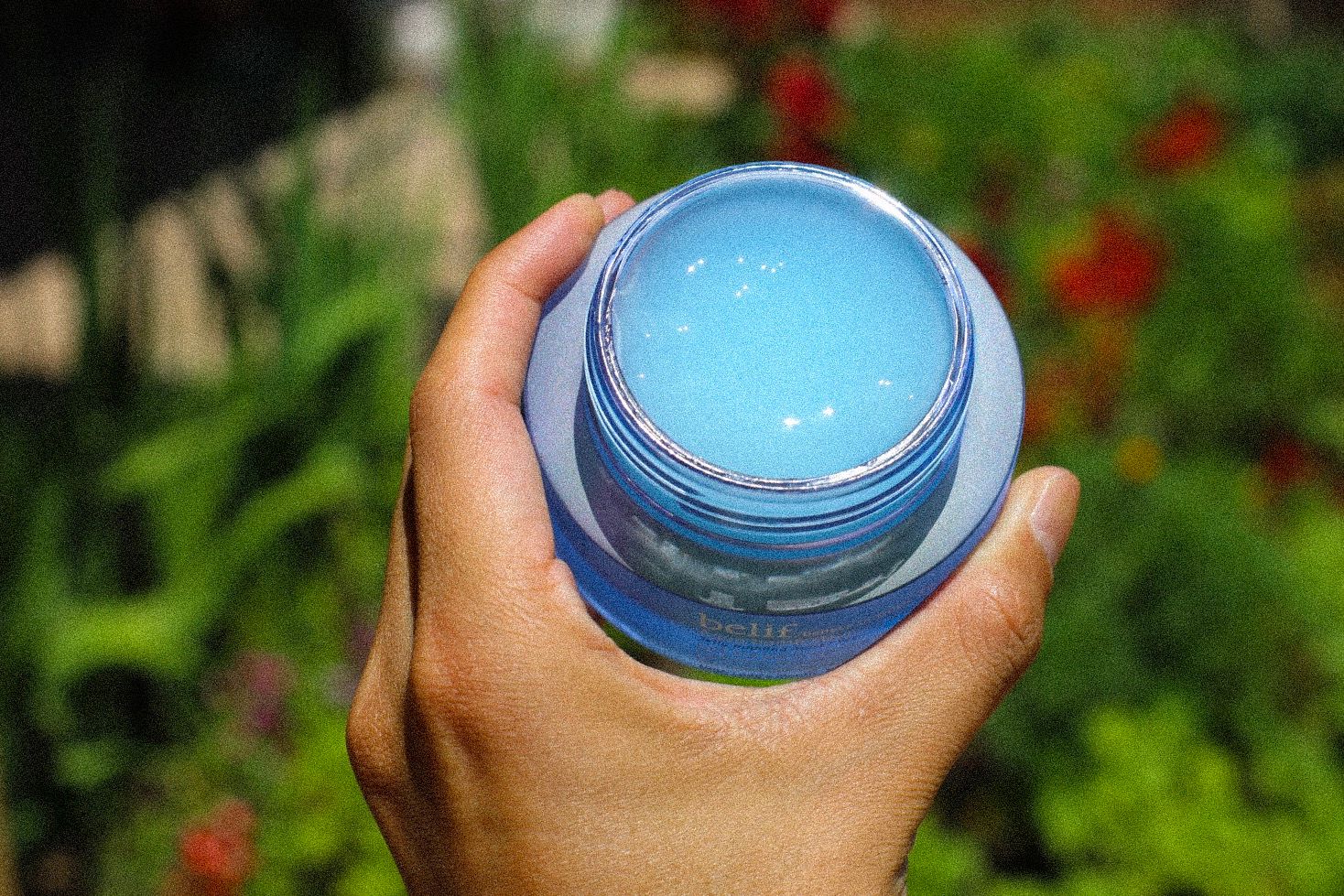 After using this for a week,  I felt my morning skin was definitely a lot more hydrated in the morning. This, especially true on days when I skip using any facial oils (current faves include Vintner's Daughter and Youth to the People). Before using a sleeping mask, I feel like the real winner of my 10 step K-beauty regimen was my pillow, one that soaked up hundreds of dollars worth of my products. But this jelly texture felt like a sort of bastion, an invisible shield that prevented products from wiping away, keeping my hard earned products in place. It's funny that the brand actually says it's a "pillow-proof formula" for this very conundrum and it couldn't be more true.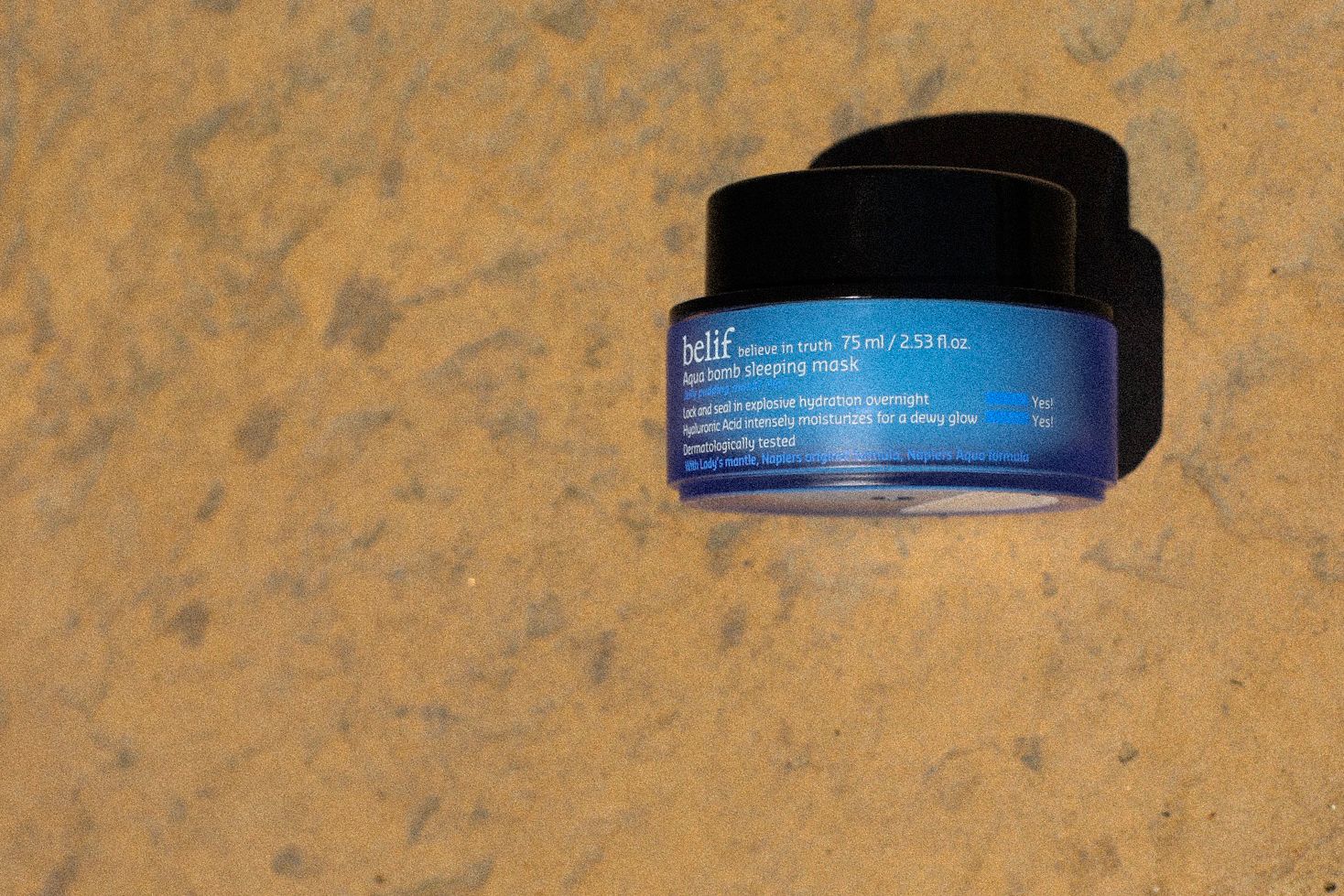 I'm happy to report that after using this innovative product, my face is definitely less dull or dry in the mornings and the multiple ingredients from my regimen seem to be working overtime. My pillow is also getting a respite from suffocating from my products and is thanking me for being able to finally breathe. It's almost as if this memory foam of a product allows my pores to go straight to bed, rest, and wake up rejuvenated. It's safe to say that this product has made me into a sleeping mask believer, er…belifer.
BUY Belif's Aqua Bomb Sleeping Mask, $34 here