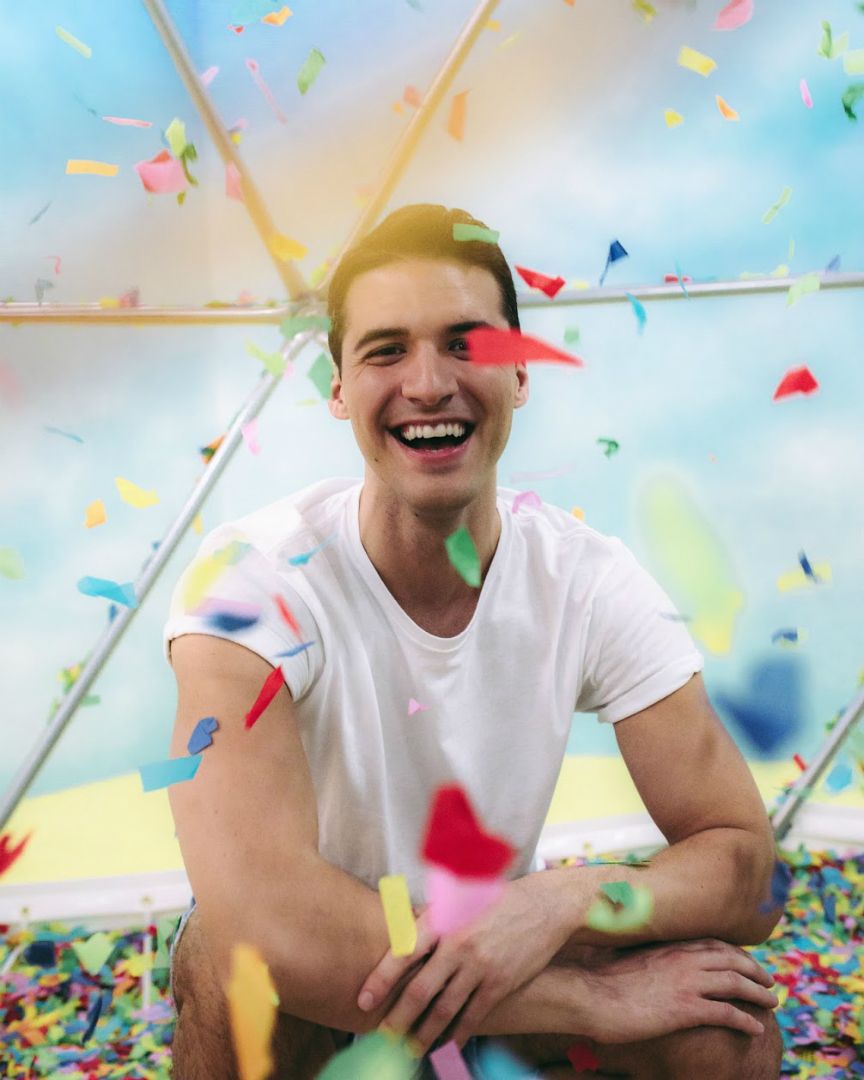 Pride. It's a month out of the year where we reflect what being LGBTQ+ means and how we can not only uplift this community, but everyone else. The LGBTQ+ community has accomplished so much over the years, yes, but there's still so much ground to cover. Very Good Light is celebrating Pride Month through our very own Pride Week where we delve into diverse voices that push the boundaries of what being LGBTQ+ in 2018 means.
Raymond Braun, the journalist, media personality and LGBTQ advocate, can vividly remember the first time he ever saw a queer person on TV.
He was sitting at the kitchen table, doing homework when a 20/20 special came on about Matthew Shepard, a gay student at the University of Wyoming. On the night of October 6th, Shepard was robbed, beaten, tortured, tied to a fence and left to die. It was a brutal and harrowing hate crime.
That was 1998.
SEE ALSO:  MRSHLL is the Kpop star the world needs now
Raymond would go on to graduate high school, attend Stanford, start the #proudtolove campaign at YouTube, witness the reversal of DOMA in 2013, full marriage equality in 2015, achieve internet fame and star in an episode of RuPaul's Drag Race.
But all of that would come later.
In 1998, he was still a frightened 8-year-old kid, living in Toledo, Ohio, a city of approximately 250,000 at the western edge of Lake Erie. LGBT people were not visible and his own sexuality was a scary prospect. After being bullied in school, he thought he might live the rest of his life pretending to be straight.
"It was something that I thought I could change or something that I wanted to change," he tells Very Good Light. He's sitting on a couch across from me, dressed simply in a gray v-neck and black jeans. We're in an elaborate coworking office on East 28th street, the bustling heart of Midtown Manhattan. It's a long way both physically and culturally from Toledo, where Pride is a recent fixture and a contentious one.
"It was something that I thought I could change or something that I wanted to change."
He can also remember when he first saw a positive representation of queer people in media. It's summer, he's high school, he gets dropped off at a Barnes and Noble and secretly buys the Queer as Folk DVD box set. This was the AOL dial-up era when box sets were still a thing he reminds me. He even asked for an extra bag to hide it from his parents.
"I remember I used to watch that at night and I would just pour over it," he says. "It was so exciting for me to see different gay characters and their lives and the things they were going through and it looked fun and it looked exciting and it looked scary."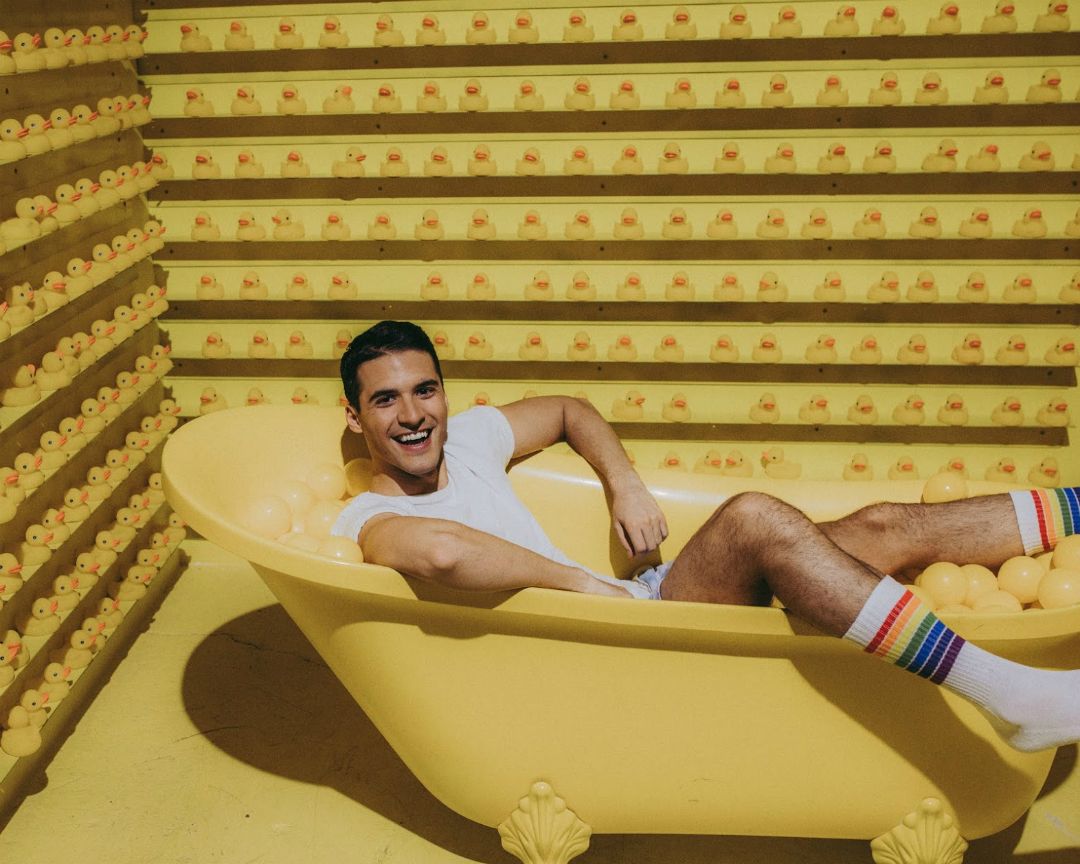 That tangible power of LGBTQ representation became a throughline for all of his work. He recognized early on that social media could become an unprecedented and powerful outlet for people like him, a way to amplify voices and connect disparate individuals.
"I think it is really powerful that if you're a black trans woman in the deep south, you can find a black trans woman on YouTube talking about her experiences and that might be the first time you see someone through media that you can really identify with," he says. In addition to his onscreen work, including a political show for Logo and a series for Hillary Clinton's campaign, he founded RWB Media, a consulting company that works primarily with nonprofits to help them reach their audience.
He maintains steady eye contact and speaks with the polish of a TV presenter, which he has been on multiple occasions.
Representation is everything when it comes to changing hearts and minds. "It's hard to hate up close," he says. "It's hard to hate someone who you're sitting across the table from."
He's the type of activist for whom "hearts and minds" is a common phrase. Laws are important but they don't necessarily change people's views, he emphasizes. That's why his advocacy is rooted in media and storytelling. "The more stories that we're telling and the more diverse range of stories that we're telling, the more opportunities for us to open people's hearts and minds."
It's also why his approach always comes from a place of empathy and compassion. While Toledo sits in one of the only counties in Ohio that Trump didn't carry in the 2016 election it's far from being a liberal bastion. Coming from a small conservative town, he's able to speak to people with entirely opposing worldviews. "My one working theory is that ignoring, demeaning, vilifying or insulting people who don't currently agree with us, does not incentivize them to change," he says.
Raymond is so naturally prone to positivity it radiates through the room. It's an infectiously hopeful energy.
He's able to find the good in most situations. When I ask him if he ever gets discouraged by the state of current affairs after the 2016 election, he immediately flips the question on its head. "One good thing that has come of it is that a lot of people have become more educated and aware and switched on about how politics works," he says.
His appearance on RuPaul's Drag Race was a natural extension of his own work. When I mention it, his face immediately lights up and when he smiles, his teeth shine a pearlescent white. "Maybe the two best days of my life," he says. "I was literally speechless." Raymond and other social media influencers were invited on the show to be made over into drag queens. He was so excited to enter the workroom, the cameraman couldn't keep up, he laughs. And it's true, he's walking so fast, he steps out of frame.
He was adopted as the drag daughter of Asia O'Hara, one of this season's top four, and says he discovered a different side of himself in his drag alter-ego, America O'Hara. He remembers staying up practicing walking in heels and barely sleeping. Despite the blisters and the boots being too big, he sashayed down the runway in front of his idols, in stride, wearing a sparkling O'Hara original coat that was both very 80s glam rock and very gay.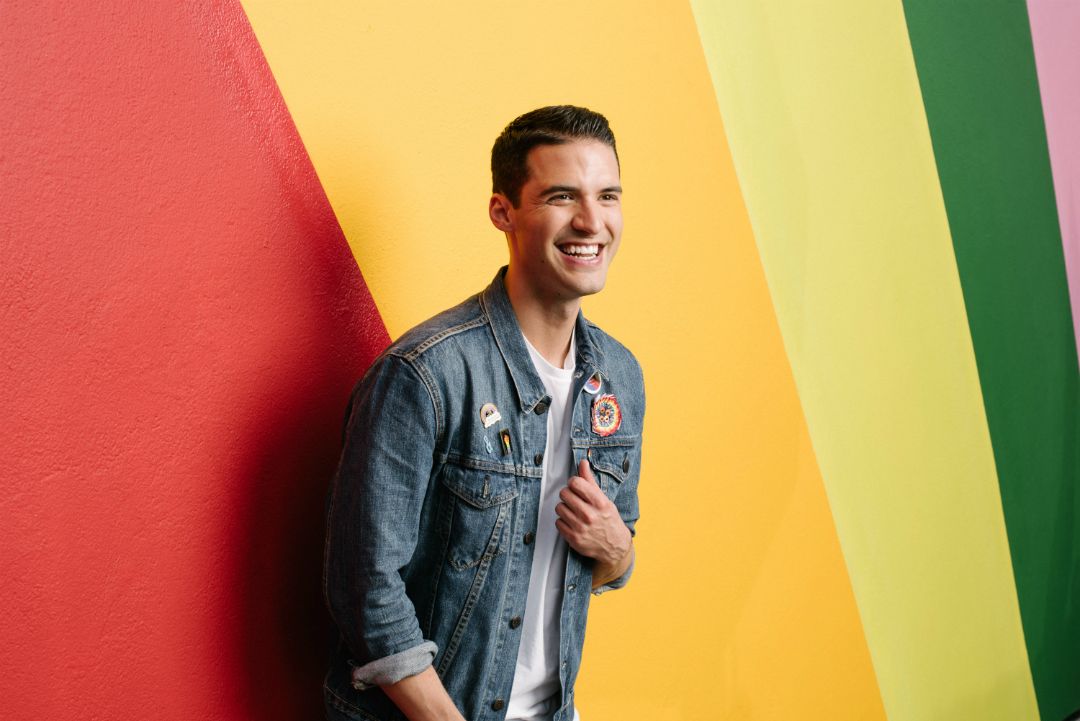 The show carries special significance for Raymond. It came out around the same time he did. "It was this beautiful window into queer culture and it helped me work through a lot of my internalized homophobia and my internalized femme shaming," he says. "It made me feel excited of all the different ways that I could express myself."
"I really like to talk about messages of empowerment on social media, I really like to encourage people to get involved politically, to speak out about issues that they care about, to really try to foster community among LGBTQ people."
During the workroom walkthrough, Raymond tells RuPaul something that perfectly encapsulates his work and his perspective: "When people think of social media they often think me, me, me… I really like to talk about messages of empowerment on social media, I really like to encourage people to get involved politically, to speak out about issues that they care about, to really try to foster community among LGBTQ people."
What's next for him? For someone who has done so much already, it's hard to say. More media, more activism, an upcoming show on MTV in which he takes on internet trolls and more smiles, I'm sure.