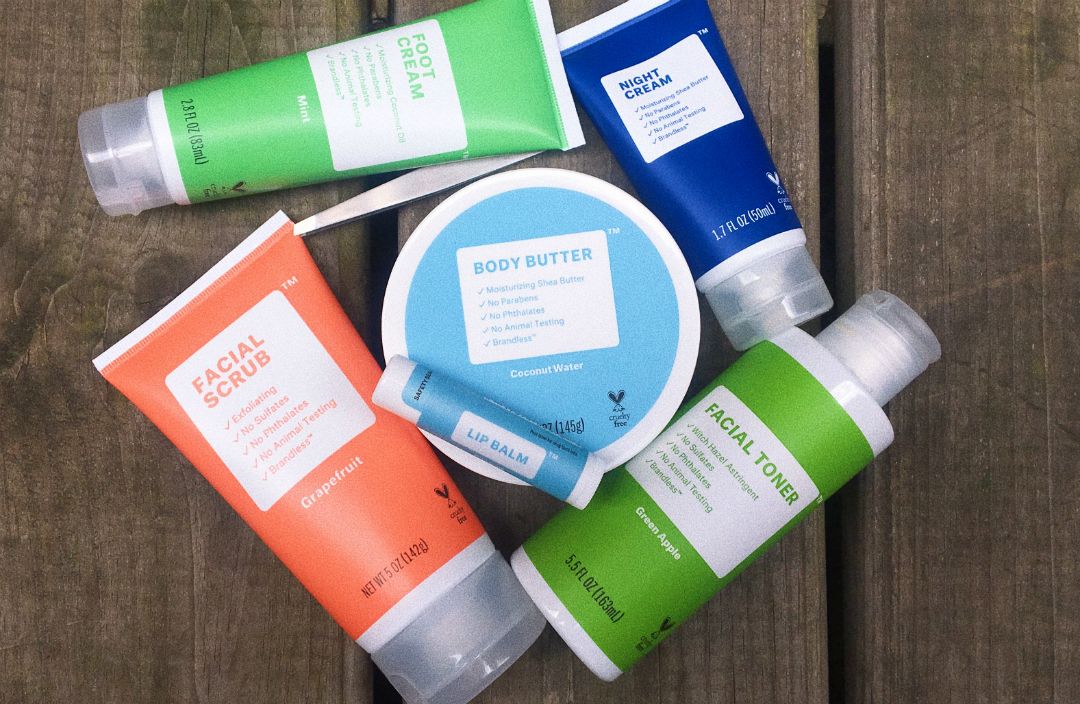 Brandless, the online marketplace that sells nearly everything from snacks to gummies to kitchen products, just announced new skincare products to add to the brand's strong roster of cleansers, body washes and soaps.
All of the products are debuting to the public today and true to character, everything is $3.
The brand's able to offer ALL PRODUCTS for that competitive price because it cuts out any middle man completely. That means the brand goes straight from factory to consumers, something that is definitely a game-changing business.
SEE ALSO: Brandless is the brand that sells everything for $3
Over the past couple of days, I've been testing the line of clean beauty products, which includes: a new toner, night cream and facial scrub. I was skeptical at first, because, $3, but was actually surprised by what I found.
Brandless won't be receiving any awards for its packaging, cheap plastic and simple design, but what's refreshing is that instead of fancy bottles or casings, all costs went into the actual formulation. It's bare bones– plastic and minimal – and isn't bad at all. If you're looking for something to add to your #topshelfie, this probably isn't it. But if you're seeking something that has a lot of bang of its buck, read along.
Facial Toner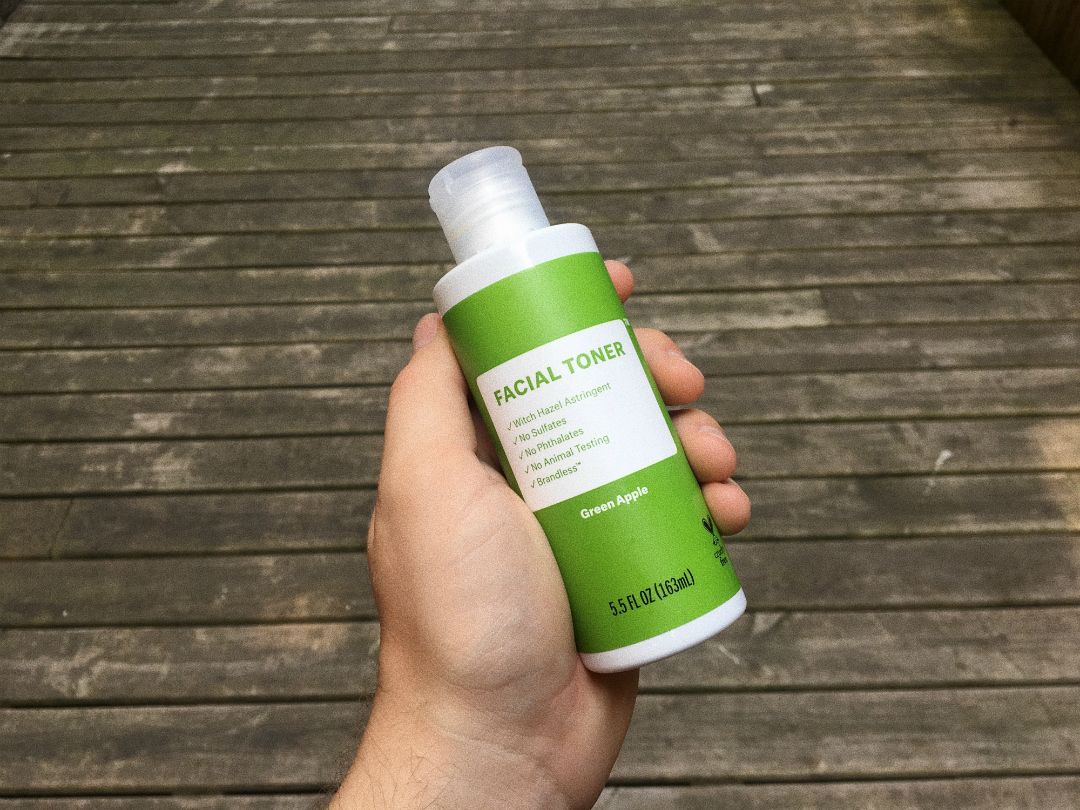 I'm in love with this toner.
First off, it smells like Green Apple Jolly Rancher, a fragrance that makes me immediately nostalgic for my childhood. Its primary ingredients are water, so it won't dry out your skin like alcohol-based toners, and witch hazel, a naturally derived astringent, good for minimizing oil, acne and pores, my three greatest enemies. It's sort of like cult-favorite Thayers Toner, but add a wonderfully delicious scent and throw in a couple of additional goodies and voila, Brandless! One of those ingredients is apple extract, which contains a variety of natural antioxidants like Vitamin C and AHA's (that's alpha hydroxy acids) like malic acid.
I used it with a cotton pad and after a couple of swipes across the face, it comes back grey. It's that oh-so-satisfying feeling when you know something is taking out all the excess oil and dirt from your skin and banishing it into the trash can.
This one's a keeper.
Facial Scrub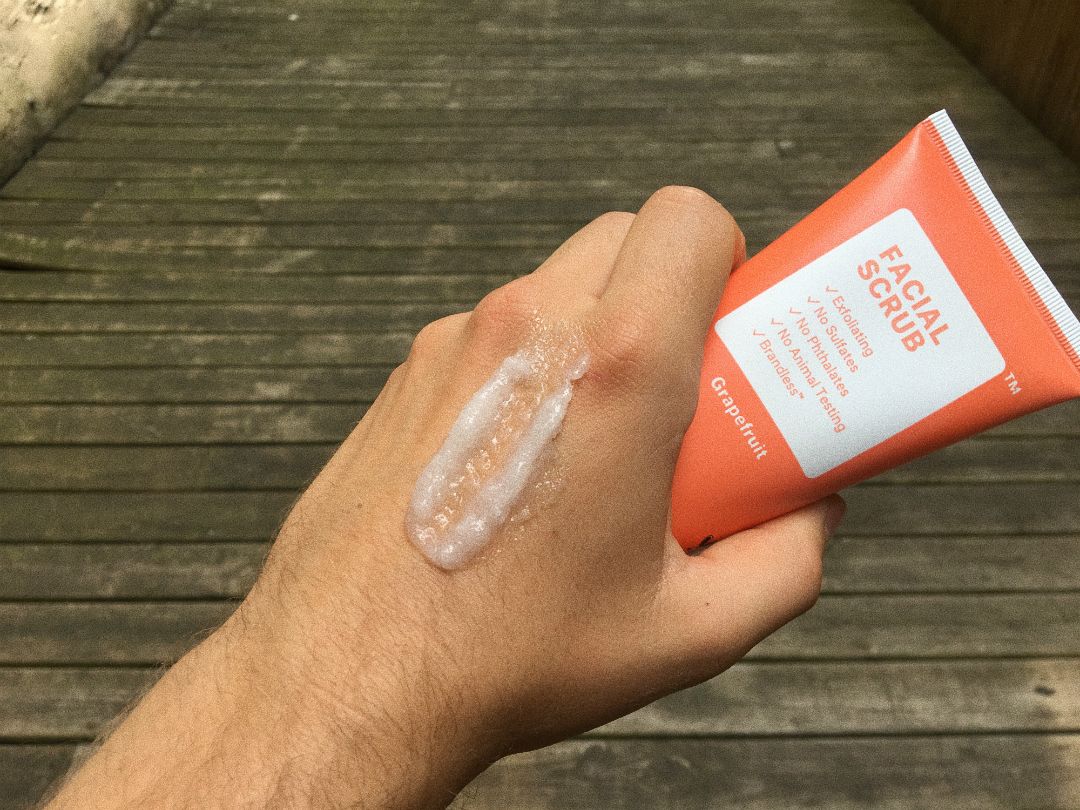 The smell is amazing, perfect for any La Croix Pamplemousse lover, (that's french for grapefruit and heaven in your nostrils). But it's a bit rough. Actually, really rough. And this, coming from someone who uses the infamous St. Ives Apricot Scrub on my face. I like a good physical exfoliant every once and a while (never every day, that's a rookie mistake) but this one is a bit too much even for me. I wonder what kind of burly lumberjack of a person has skin tough enough to endure this.
It feels a bit like rubbing wet table salt into your skin, which, if that's you're thing, totally go for it. After nixing it from my face routine, I applied it as a body scrub to my shoulders and back and discovered a new home for it in the shower.
Night Cream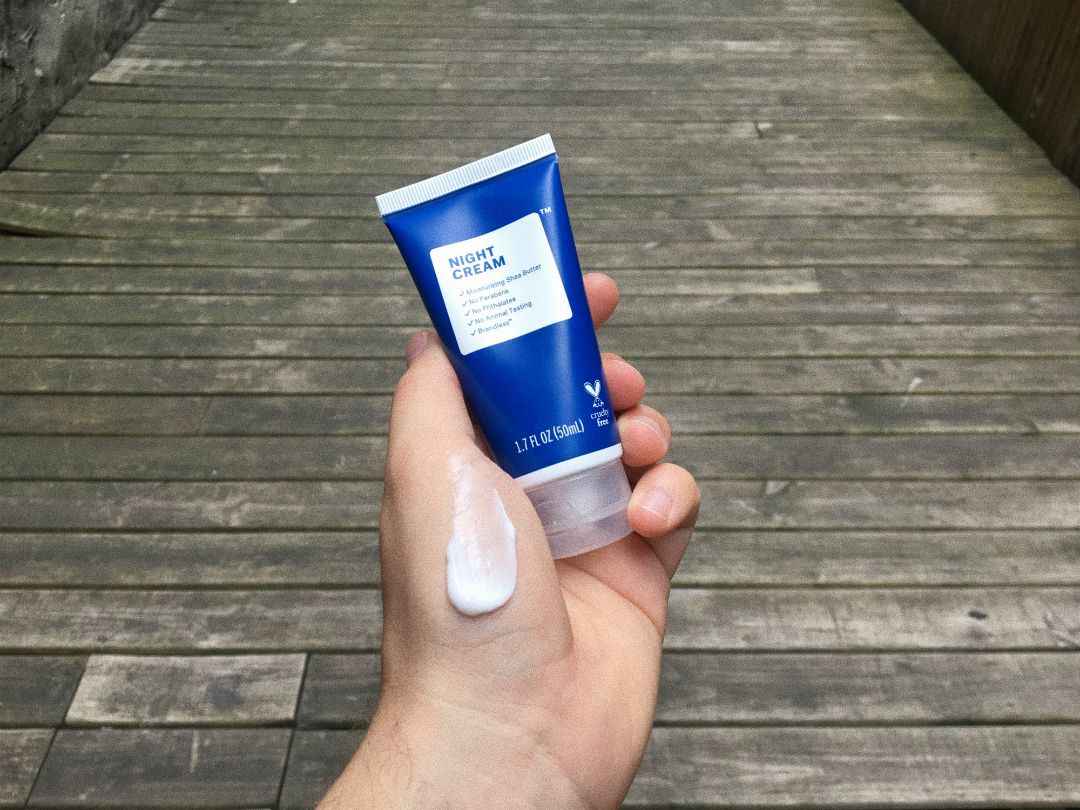 A long time ago, I got rid of heavy cream moisturizers in favor of face oils. If cream was emblematic of my teenage years, facial oils are the mature, sophisticated symbol of my young adult life. But Brandless' shea butter-based night cream might make me a believer once again. It's thick but not greasy, smells pleasant but not overpowering and it absorbed well overnight. I woke up with visibly plumper, softer skin.
It is a bit heavy for the summer months, when my own profuse sweat might be the only moisturizer I need. That being said, I'm keeping it around for the winter and reevaluating.
TLDR;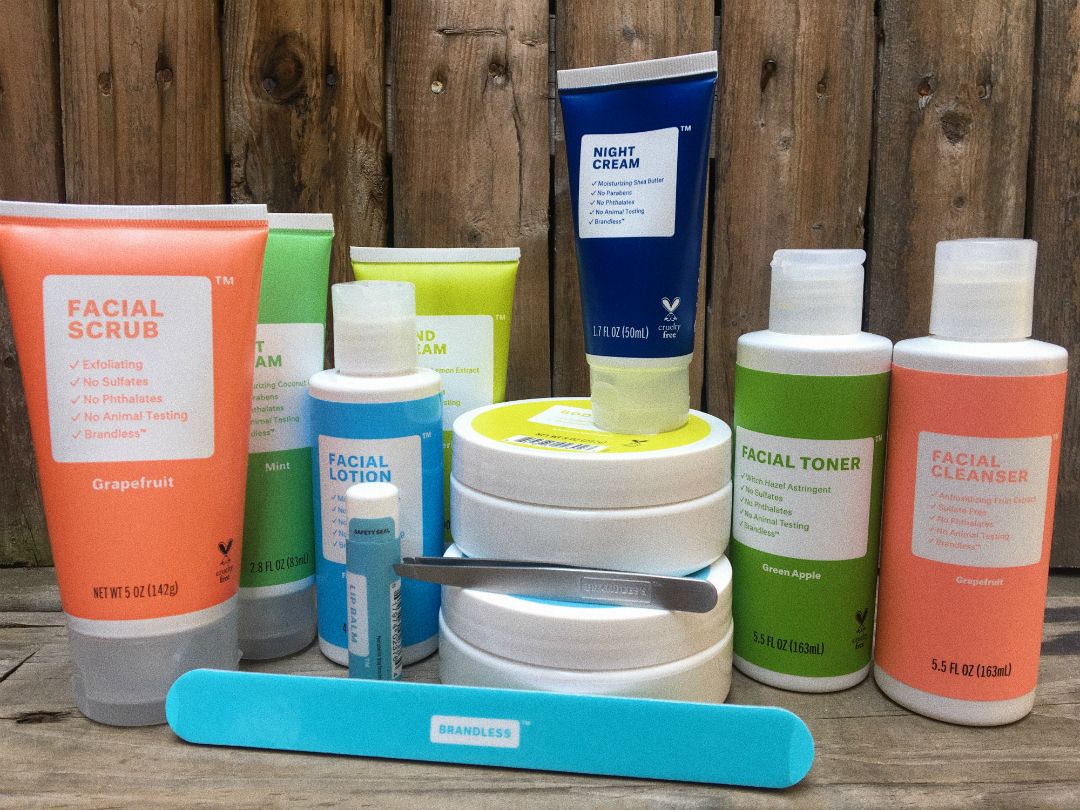 For the price, you can't do much better. What else can you buy with three dollars? Like seriously, I don't think Sephora lists anything under $15. And in my humble, informed opinion, the toner is worth far more than it costs. I would recommend it to anyone, especially someone who doesn't already use a toner and is looking for something gentle and approachable. But be careful with the scrub, or any facial scrub for that matter. The creams aren't spectacular but they do the job and I can't fault them for that.
Oh and have I mentioned the fragrance? Apple Jolly Rancher deliciousness – so sweet you'll want to eat (but please don't).