Blush: a sudden flush of blood that rushes into your complexion, one that's warm, warmer, then suddenly red-hot.
Whether it's from a sudden glance from your crush or a pang of embarrassment – or both – a sanguine complexion is one that's undeniably, well, attractive. That's because a pink face conjures that universal feeling of youth when butterflies were trapped in your stomach, your heart was all aflutter, full of lust and arousal.
There's a real physical explanation on why this occurs. When you're tripped up with embarrassment your body sends out adrenaline, speeds up the heart rate and dilates vessels so that your red cells are flowing on overdrive. In turn, it creates a sensation we know as blushing, where facial veins are pumped full of blood.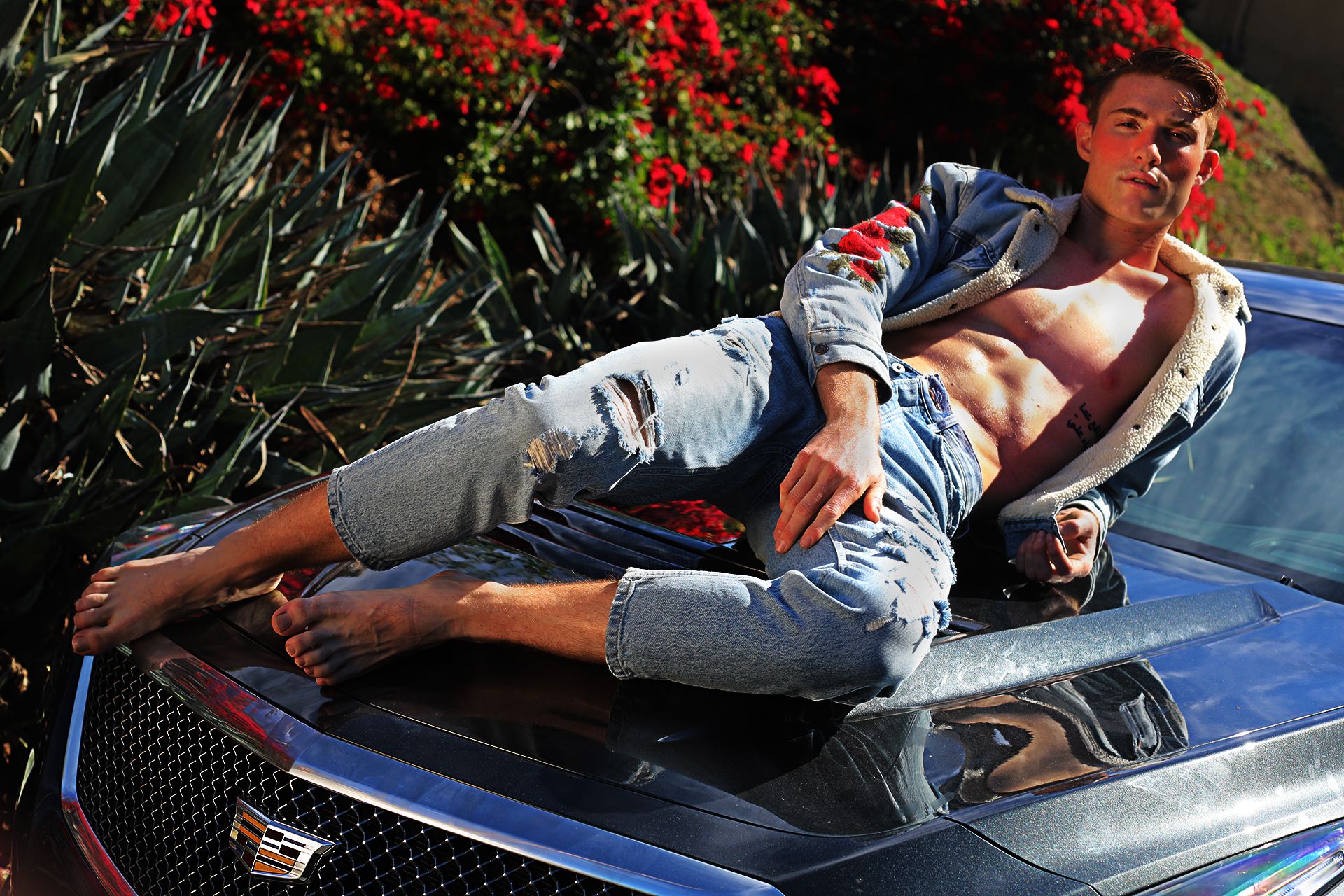 Blush, then, creates that illusion of health, vitality, and a tropical glow. "It creates life in the face," says Francie Tomalonis, our makeup artist for this original Very Good Light editorial."I love the boyish charm of the sun-blushed look of this beauty editorial. It captures the fun of summer in a single look." For this spread, Francie cleansed and moisturized our guys' faces, and with a fresh dewy palette, added some cream-based color.
The best part of blush is that it's really easy to replicate. All you need is clean, beautifully hydrated skin that's drenched in succulent, sweet moisture and cream-based color. The result? Skin full of red hot heat so sizzling, it'll make 'em blush.
Follow Francie @francieluxe and Bukunmi @bukunmigrace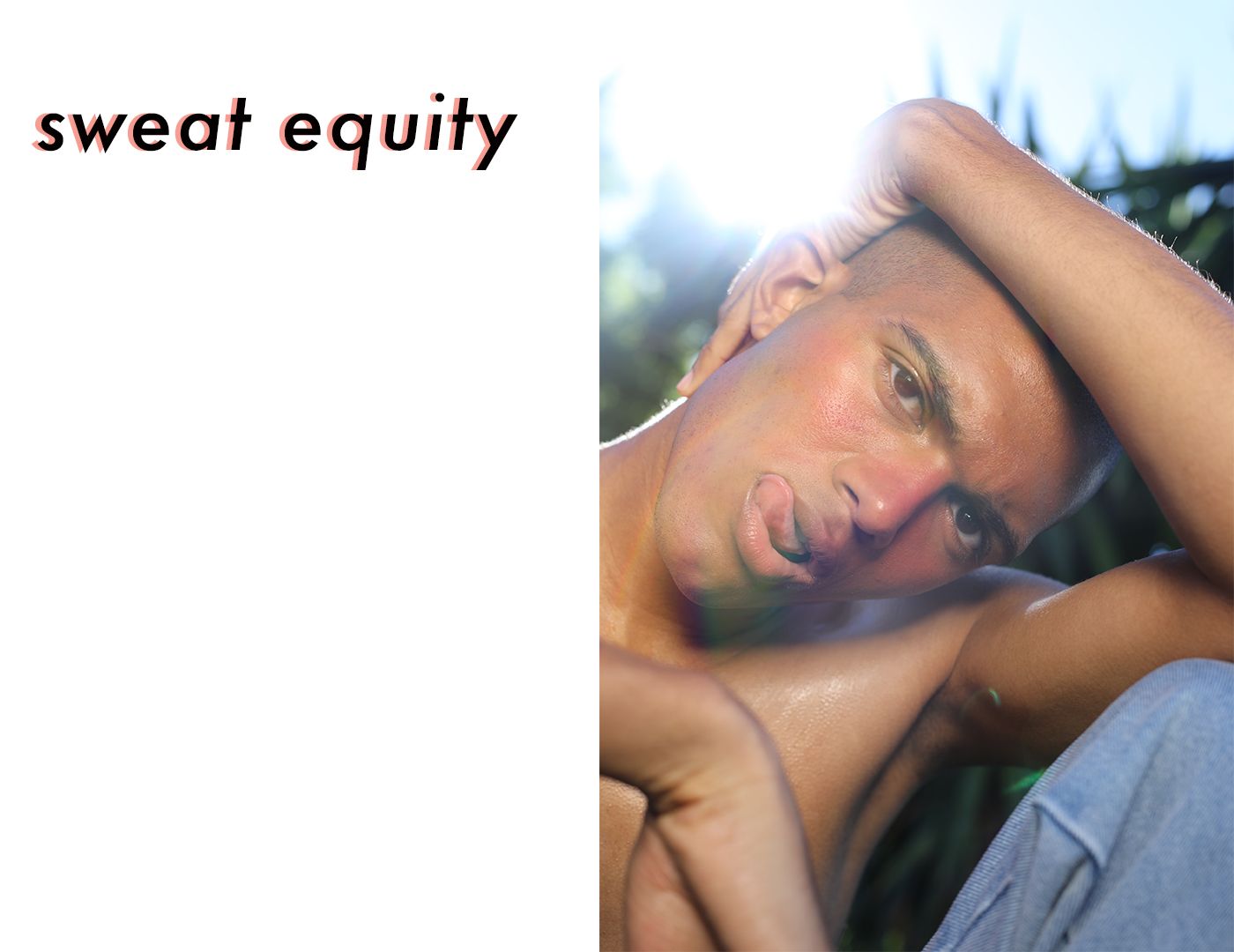 Hunter
For a healthy glow try extra moisturizer or even an oil. Francie massaged Osea's Essential Hydrating oil for Hunter's look. It gave him a tropical, dewy, humid look. To achieve it, Francie used NARS' Matte Multiple in "Siam" and patted the cream using her ring finger. A quick swipe across cheek to cheek makes for a total midsummer's dream.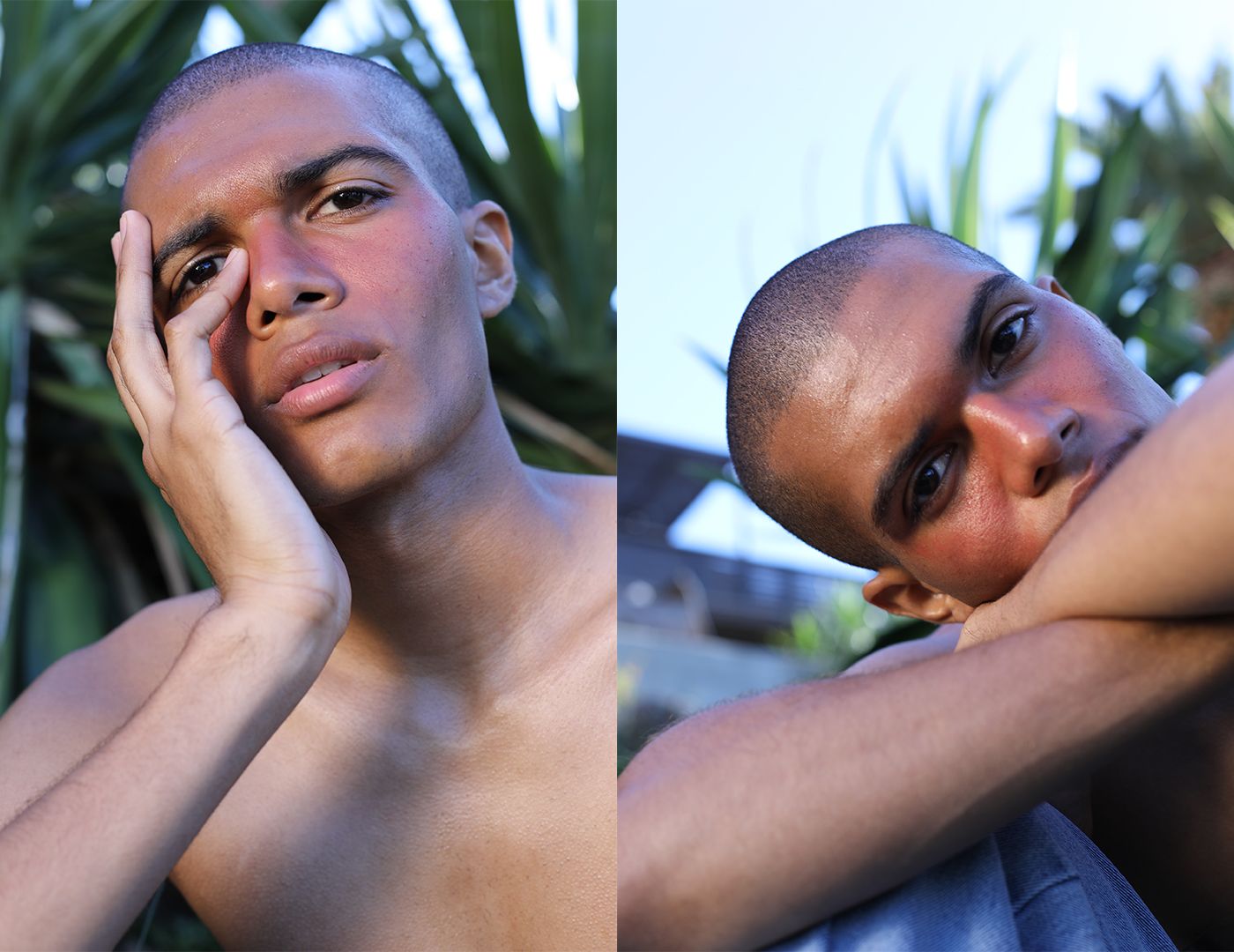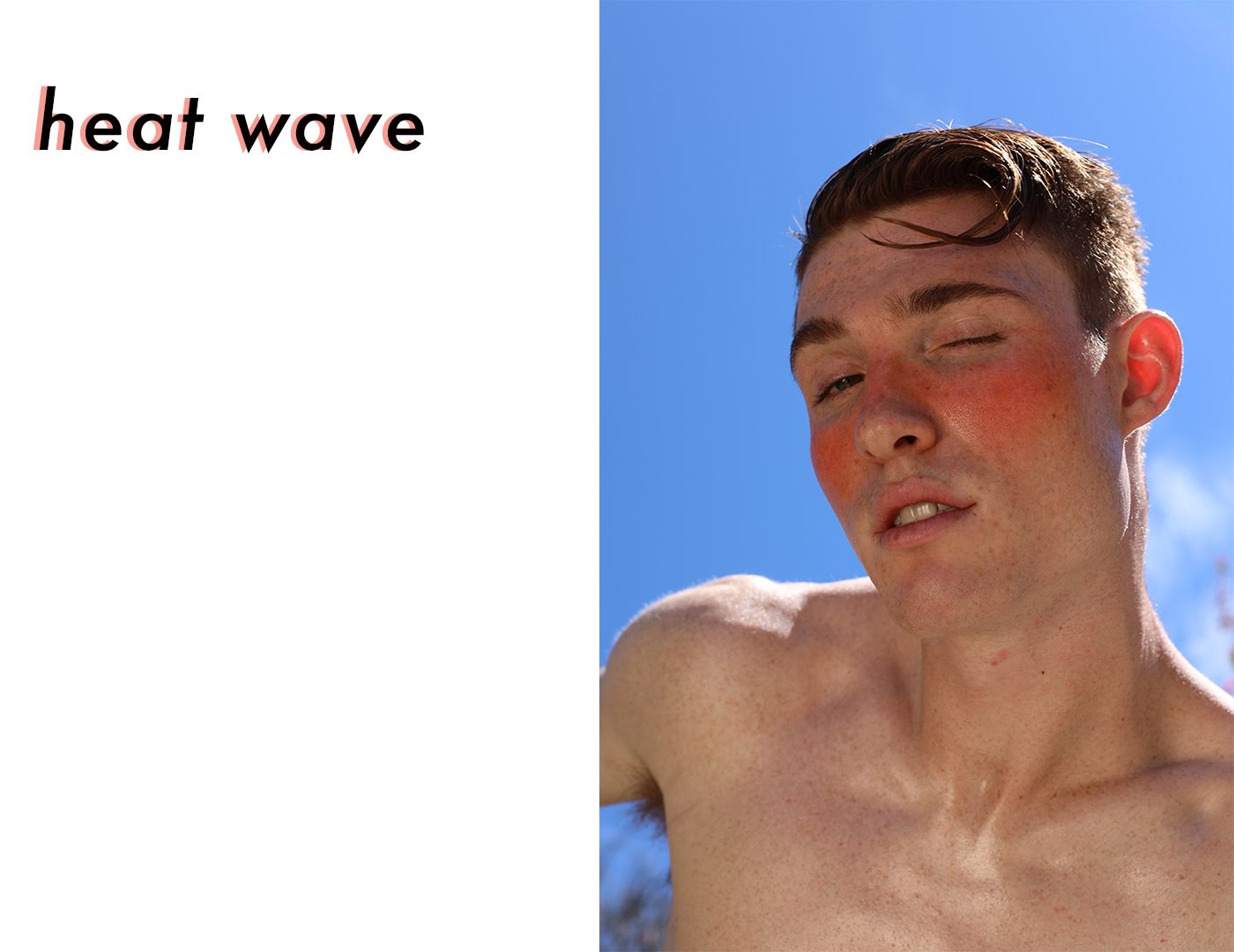 Tarik
The forecast is calling for high temperatures. For that sunkissed look like Tarik, Francie used Rituel De Fille Inner Glow Creme in "Delirum." A lot goes a long way, so don't be afraid to layer on some blush around the cheekbones and on your nose bridge. If that's not enough heat for you, try some on your lids. It'll add some extra drama. Below, Francie used Makeup Forever Flash palette.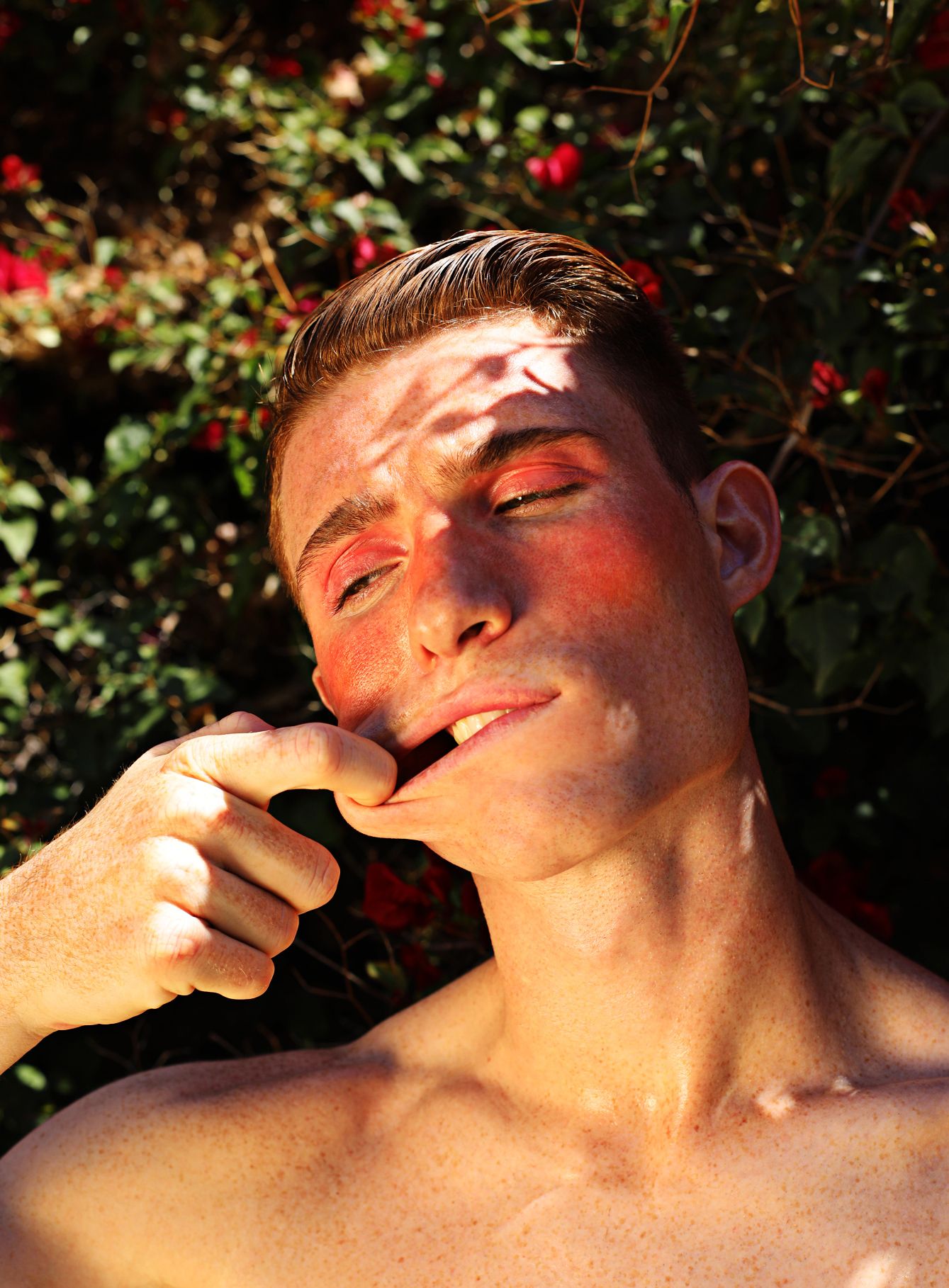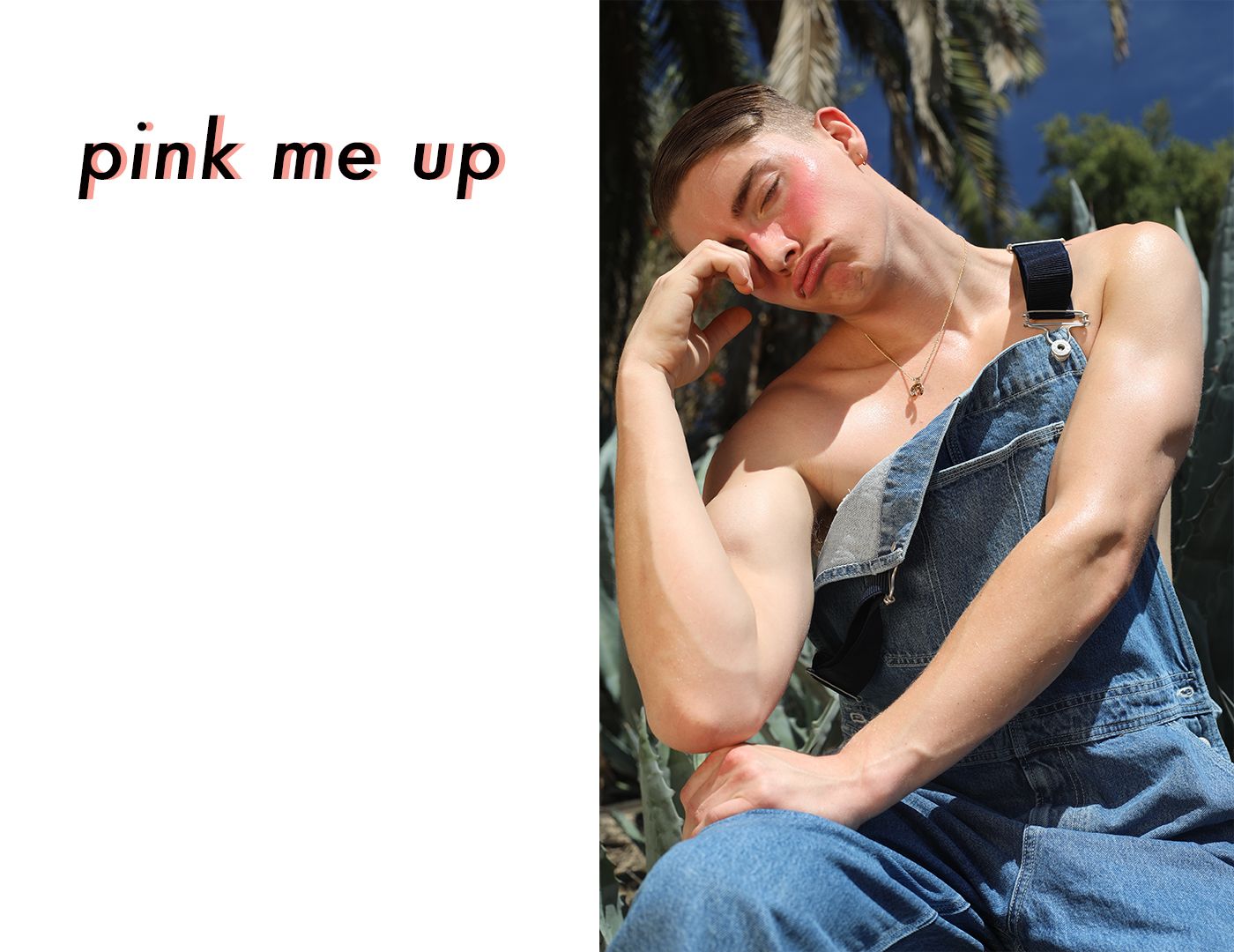 Skinner
Sun's out, guns out. For that ultra UV-ray look, Francie used Kryolan UV Cream in "Pink" by dabbing the product from Skinner's upper cheekbone to the top of his nose bridge. The result was a more natural sunburned look. To add some drama to the eyes, Francie used Kryolan's Cream Color Interferenz in "Pearl".