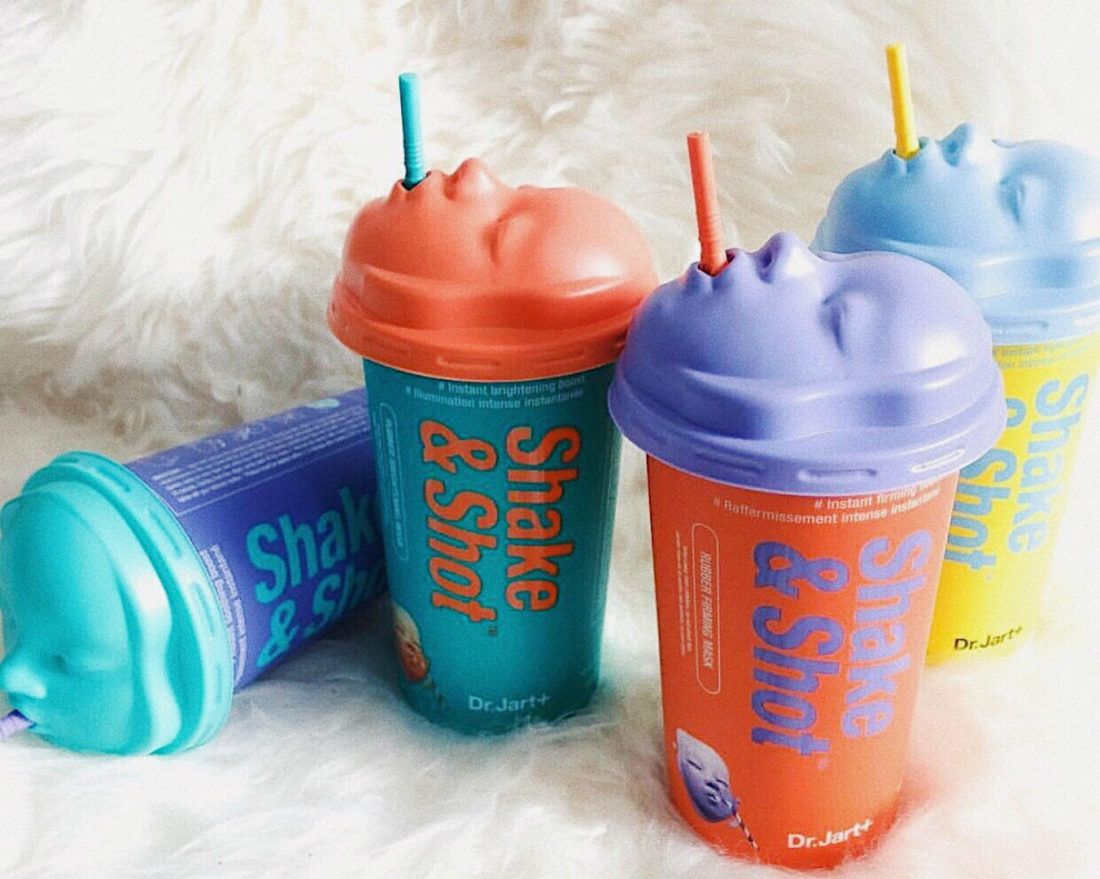 Sheet masking is so 2017.
Okay, maybe a bit of an overstatement, but is rubber masking your soon to be new BFF? Of course, rubber masking isn't anything new, per se. It's been huge in South Korea for years. But it's really been the go-to wonder mask thanks to its non-messy formulation. This means you won't have to worry about essence dripping ~everywhere~ like creature in The Shape of Water.
We're really into Dr. Jart's Shake & Shot rubber masks, which have given us the hydration we desperately need. It has the wonder ingredient, niacinamide, fruit oil, and calcium sulfate among others that penetrate deep into your skin more than a sheet mask is able to. The packaging alone is a piece of art. It resembles a Slurpee cup with a Maybe Baby face as its lid. Weird, yes. Really effing cool? Totally.
SEE ALSO: Everything you need to know about Seoul's most famous skin clinic
The mask comes in four different concoctions for four different needs: hydrating, soothing, brightening, and firming, the product is a fun, DIY way to try out masking's latest trend. So, how do you use it?
How to use:
Cleanse as you would normally to start with a clean canvas.
Open and remove the spatula from the scary baby looking figure's mouth. (Is it a baby? We're not sure, but we're into it.)
Combine both the STEP 01 Super Booster Gel and STEP 02 Liquid Ampoule in your mixing cup.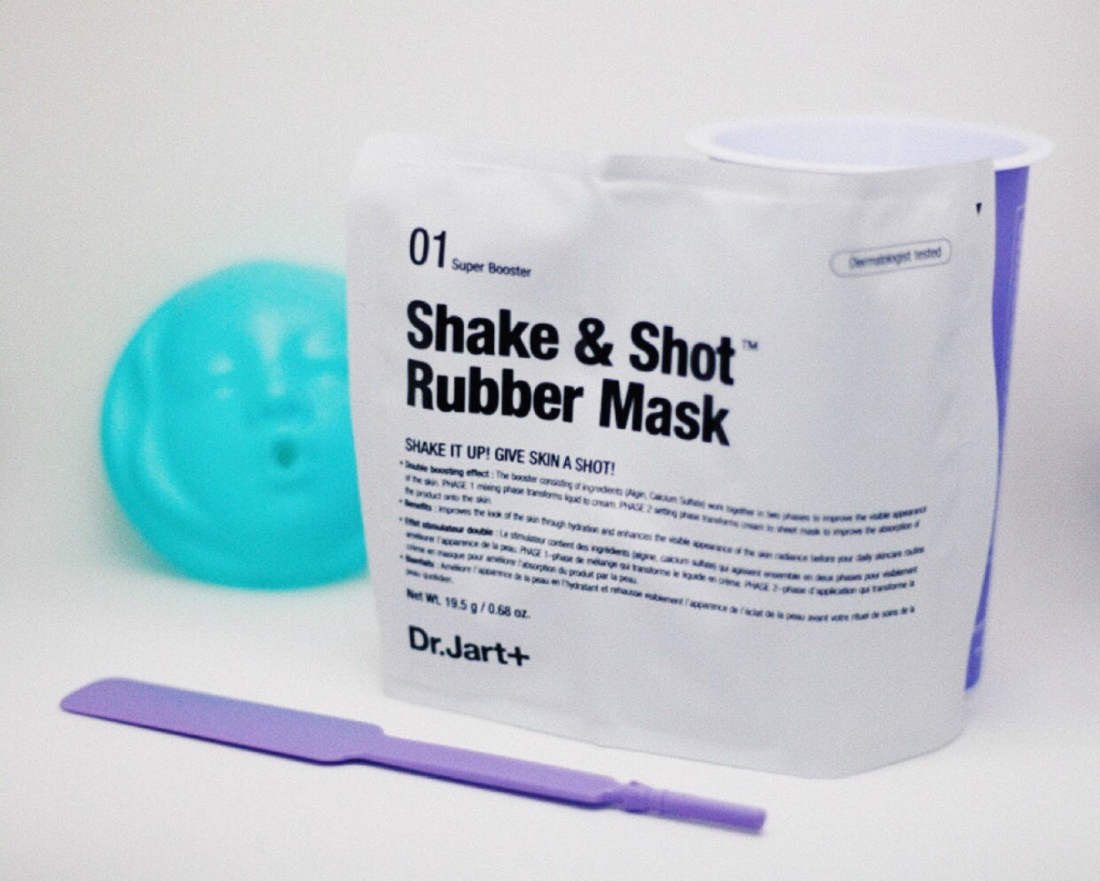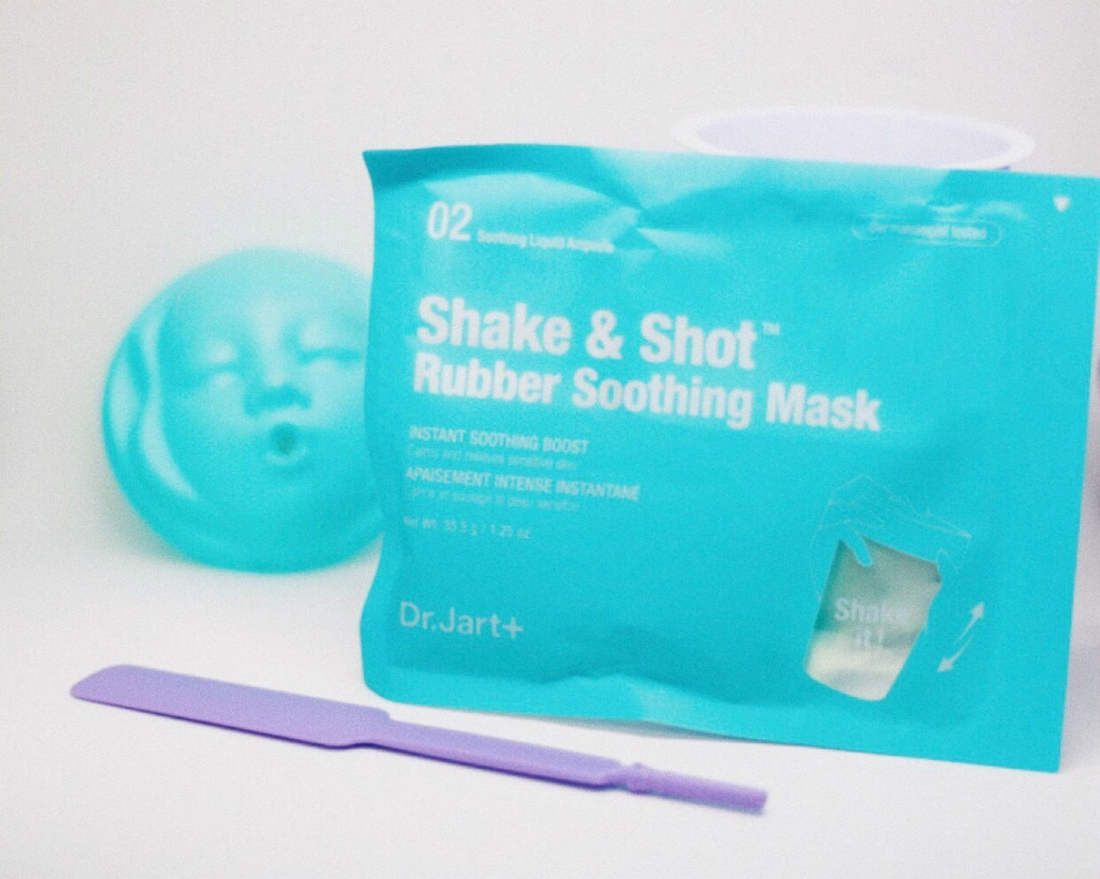 Close the lid, cover the hole with your finger, and get to mixing. We prefer our's shaken, not stirred of course.
Once your mask is all one creamy consistency, get your spatula and get to spreading. (Tip: apply an even layer over your face within two to three minutes of mixing, as the properties will begin to firm.)
Leave on for 15-20 minutes.
Watch a show, read a book, call your local legislator, etc.
Starting from the edges, gently peel off the mask and remove any excess with a damp cotton pad.
TLDR;
Each sold individually for $12 (Sephora), the price allows for this to maybe only be a once in awhile, self-care Sunday treat. However, whichever mix you choose the glow shines through.
If you're wondering what exactly goes into those chemist looking packets, it's a whole bunch of goodness. The "super booster gel" differs from mask to mask to ensure you're getting exactly what you signed up for. This includes violet extract to moisturize, aloe vera to soothe, grapefruit to brighten, or retinol to tighten and fight signs of aging. With ingredients your skin loves, and a process that is different than your regular mask, the rubber route is definitely worth a try.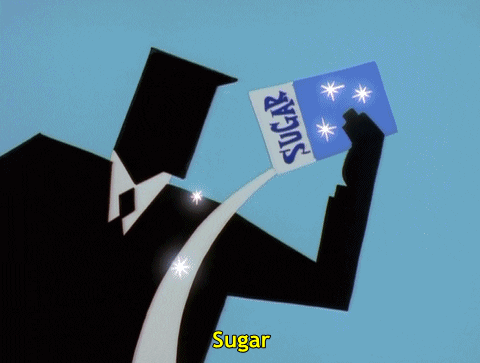 Always on the hunt for all things dewy, this was a hit for us. Our favorite in the bunch? You can't go wrong with a soothing mask in my opinion. Main ingredients include vitamin K3 (menadione) which helps restore sensitive skin, and guava and aloe leaf extract for a cooling, regenerating effect.
Seriously, my face was as soft as the Maybe Baby on the packaging.