How do you go from busking in Washington Square Park to performing at fashion week?
Such is the story for the American indie pop trio, AJR, composed of real-life brothers Adam, Jack and Ryan Met. The three had been performing for over a decade before their hit single "Weak" hit American airwaves. It was only through tweeting 80 celebrities that the band caught the attention of mega singer Sia, who sent them to her manager. As the story goes, he then passed the band off to their current manager who helped the band to success.
SEE ALSO: Supermodel Garrett Neff was always 'a little embarrassed' about modeling
Opening up for Demi Lovato, helping out with the It's On Us initiative, promoting women's rights, to fronting Original Penguin's latest fashion campaign later, the band is on their way to becoming household names. We caught up with the band before their performance at Original Penguin's fashion week party, to talk their careers, masculinity and answer if it's okay for men to be "weak."
Congratulations on performing for Original Penguin. You've gone from busking in Washington Square Park to opening for Demi Lovato. How crazy must that feel?
Jack: That was 12 years ago with Demi Lovato. It's been the slowest climb, really inch by inch. We never thought we'd be at a point where brands would want to collaborate with us and feel lucky enough to do it. It'll be a nice stripped down effect for fashion week need to take a break from the fast paced.
What are your thoughts on men being soft? Ryan: I think a lot of our favorite artists have been males being vulnerable. He's Brian Wilson from the Beach Boys. He has lyrics in one of my favorite songs that go, "I wanna cry." When I heard that, I kept thinking, wow, you're Brian Wilson and to admit that, that was amazing. Another example is Weezer. I think they're self-deprecating. I think that's a great place to be as a male where you can be sensitive and you can be vulnerable. I think we try to do that a lot.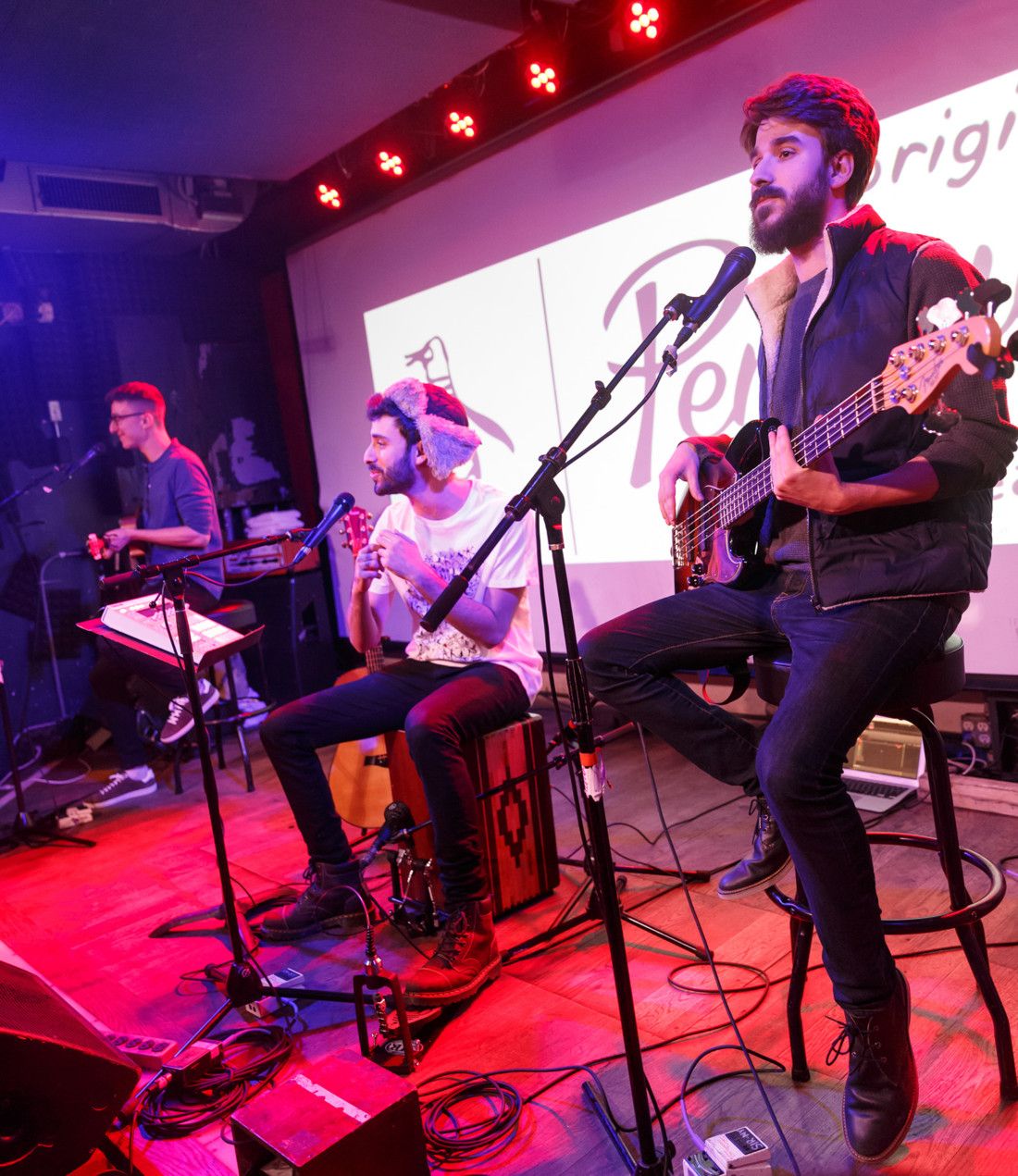 Adam: It puts us all on the same level.Tell us about Weak and if it's okay for guys to feel weak and not strong all the time. Ryan: Right, instead of putting this front up about masculinity. We wrote "Weak" to be that for a wider audience.Adam: Something we like to do in our music is that we want people to relate to it in a many different ways. Our song "Sober Up" is an example where people take the message and relate to it or personally to their lives or as a goal they want to work towards. What's very important is that we're relatable but our message can be interpreted in many ways. That relates to masculinity in many perspectives. We're about defining these terms and music however you see it.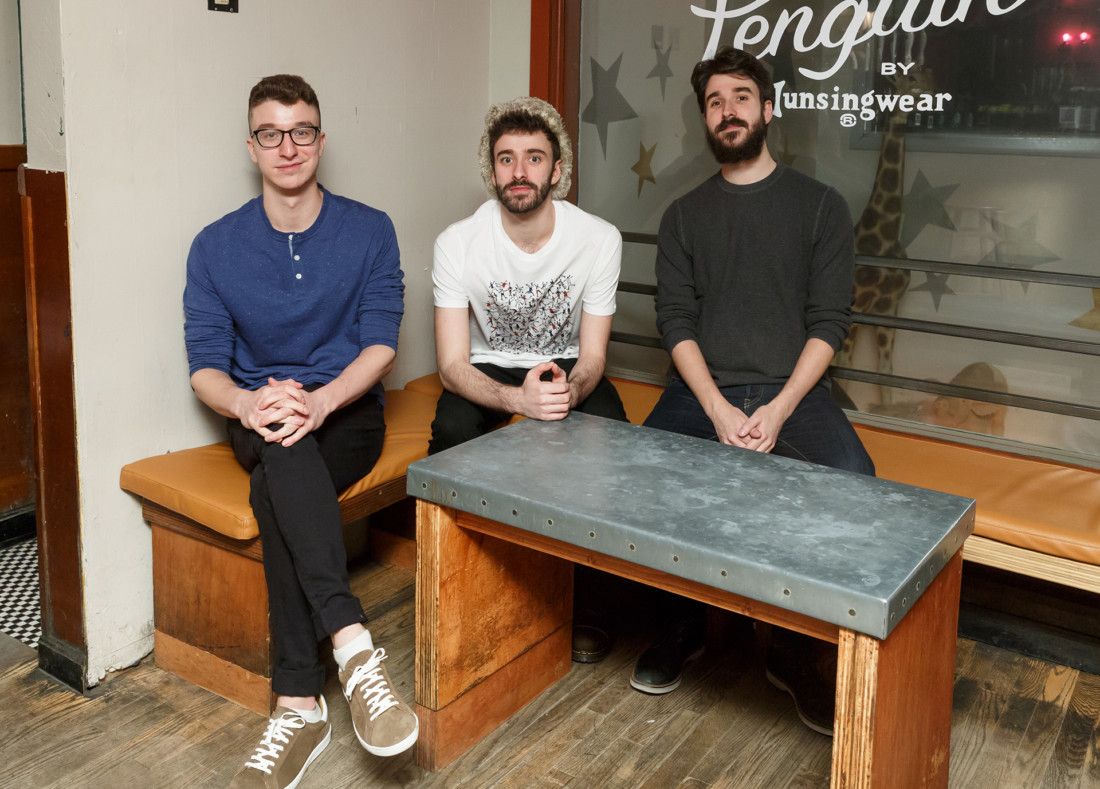 What about this idea of hypermasculinity, that is, that you have to be boxed in to this idea of a "traditional man?"Ryan: We've never adhered to hypermasculinity. Look at us. We all tap danced we never did sports. It was put into our minds that you could be whatever you wanted to be outside that binary no matter the gender. It's the first time we've ever talked about that, wow! When we were street performing it was part of the act people were like it's a little kid tap dancing.How do we apply this to the conversations of #metoo and #timesup, allying with women?Adam: I think that in a lot of ways, these speeches that people give about men needing to change is good. But I think the best thing that men can do is listen and empathize and give women a voice. That's a hard question though, it's very complex.Finally, your skincare tips for winter?Ryan: Our tips don't differ per season. We use Mario Badescu face soap, that's been good. And we use a lot of coconut oil. For hair, it's been Starwax forming cream.Adam: I've recently gotten into beard oil. It hydrates it and keeps it down from being wild. It smells like chocolate.