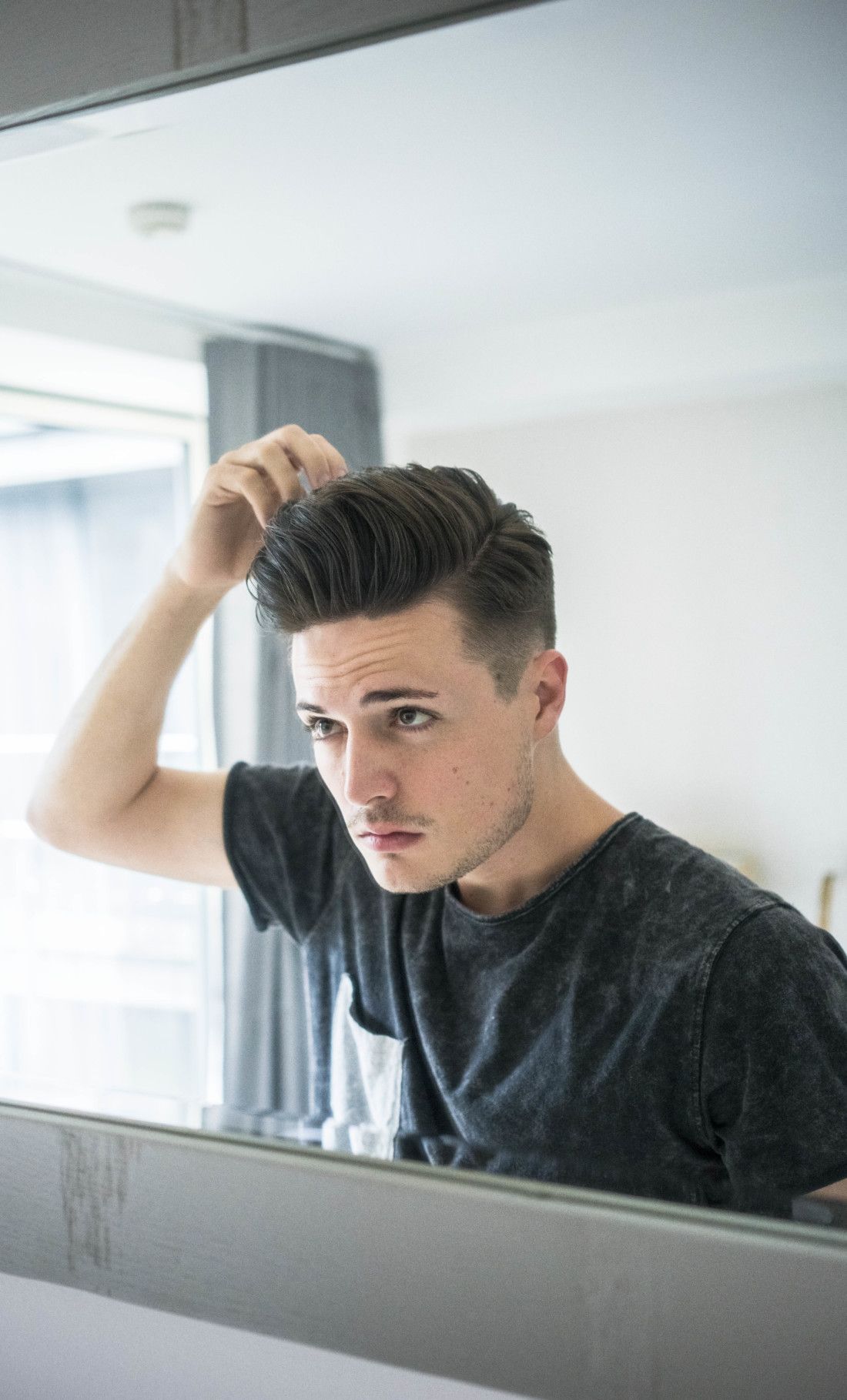 "No one can ever figure it out," admits Joseph Andrews, AKA BluMaan, the YouTube star.
We're talking about his accent, one that's infused with many inflections and tones. "Everyone says I sound American but then Americans think I'm British. It's basically everything by now," he tells us. The familiarity of his voice and his many intonations is perhaps only one reason the 23-year old is so likeable. Affable, disarming, unpretentious and funny, he's like that best friend next door. Except, with perfect, thick, enviably shiny hair.
SEE ALSO: Meet Chaz French, the self-proclaimed 'sappy ass' rapper
No surprise then, that he's amassed over 1 million subscribers to his YouTube channel, which led him to an ambassadorship with Head & Shoulders.
It's quite a departure for Joseph, who never even dreamed about such an opportunity. Growing up in different parts of Africa without many close friends, he'd never had the opportunity to think about his personal grooming. For him, life was about dirt biking up the mountains, motor biking in parts unknown and getting into mischief.
Born in South Africa, he found himself growing up in various parts of the world, due to his father's profession doing charity work for World Vision. After South Africa, he grew up in West African countries and then the U.S. before settling in Kenya and then Tanazania for his formative years. Which explains his indiscernible accent, a hodgepodge of British, African and American influences.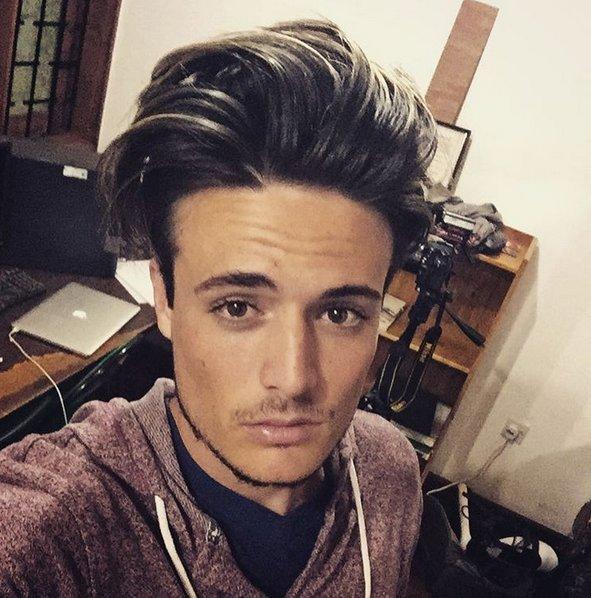 It's moving so often that also compelled him to create his YouTube channel. "I don't have many close friends," he admits. "Because I was moving so much I was never able to keep friendships." YouTube, then, was one way to make connections.
Deciding to take a year off before college, Joseph spent a year with his aunt and uncle in Washington D.C. "The deal was I'd babysit their kids and I'd get to live there," he says. In the second part of year, he worked at a local toy store while launching his channel. "It was the first time I'd lived in the U.S. in a first-world country as an adult," he says. "I was just getting to an age where I was understanding physical appearance, something I had no clue about." It's after hours of research on YouTube where he was able to find his own confidence. He decided to name it BluMaan, an ode to a secret word he and his friends used in the 7th grade. "We passed notes to each other and if the teacher intercepted them, she wouldn't know who BluMaan was," he explains.
His first video happened to feature a product called Claymation, by the brand Hanz de Fuko, a San Francisco startup. After uploading the video, the brand immediately featured it on its Facebook. In a matter of a day, the video went from 20 views to over a thousand. "That was huge for me," he recalls. "I couldn't believe that a brand I admired for a while was driving that traffic."
The very next day, he received an email from Hanz de Fuko, asking if he'd join them in Los Angeles for a shoot. "I had 3 subscribers then. For them to email me out of the blue was insane and I couldn't believe they'd do that. " There, he collaborated with other YouTubers he'd admired and with SlikHaarTV, the biggest men's hair channel at the time. After one haircut video with them, his subscribers soared to close to 1,000 in a single day. It's this chance opportunity that made him feel he could do this for a living. After a year and a half, he was able to make a steady income from his videos.
It's also when he saw himself getting ready for the next step of his career: creating a product line. After a chance email he received from his future business partner, who lives in Canada, both launched the brand, BluMaan. The goal, he says, was to create a brand that builds confidence, something that's always been a part of his mantra.
"Having confidence, to me, is identifying a passion you have in your life and doing the best you can in that," he says.
As for advice he'd give to future YouTubers? "It's all about portraying the best you across that camera," he says. "It's about being authentic and being original, not doing what anyone else is doing. But it's also having a good amount of luck. Luck is a key ingredient but only one part of it." In the end, he says, it's about forming bonds. "It's a weird online friendship you're making," he says. For all good YouTube has brought to the internet, it's also been the downfall of many people. Namely, Logan Paul, a popular YouTuber who uploaded insensitive footage of a suicide in Japan. He's now created a documentary on suicide prevention.
"Logan Paul made a massive mistake," says Joseph. "I think the frustration isn't just on what Logan Paul did. We see these controversies all the time and YouTube's lack of response has been on the mind of many of us creators. They issued a response a week later. Logan has clearly messed up in a major way that shouldn't be forgive but I hope he's learned from this [experience]. Clearly, YouTube has deemed the Paul Brothers as 'golden boys.'"
In the meantime, Joseph plans to create even more positive content for his fans – and more to come from Head & Shoulders. "Even when I was in Tanzania we had Head & Shoulders. It was a brand I used as long as I can remember and did a good job removing all that dust and particles. It's almost as if I've come full circle." Indeed, he has.