NEW YORK – "Masculinity?"
So was the word uttered by the designer John Varvatos, who was showing his fall 2018 show in New York City on Friday. We were backstage among the swaths of models who were changing in and out of cozy suede trousers and oversized jackets, when we asked the CFDA Award-winning menswear designer about what his thoughts on masculinity.
After all, this is the one designer whose rock and roll aesthetic has been synonymous with a certain specific type of traditional masculine guy. Think: macho leading men from the likes of Joe Manganiello, Chris Pines, Patrick Dempsey, Charlie Hunnam, among others, who have become synonymous with the brand.
While there's certainly nothing wrong with promoting your brand with mostly straight white males, it certainly doesn't feel fresh, new, or relevant, especially in the post-Woke World. So it was surprising to hear the CFDA Award-winning designer admit that his views on inclusivity were changing.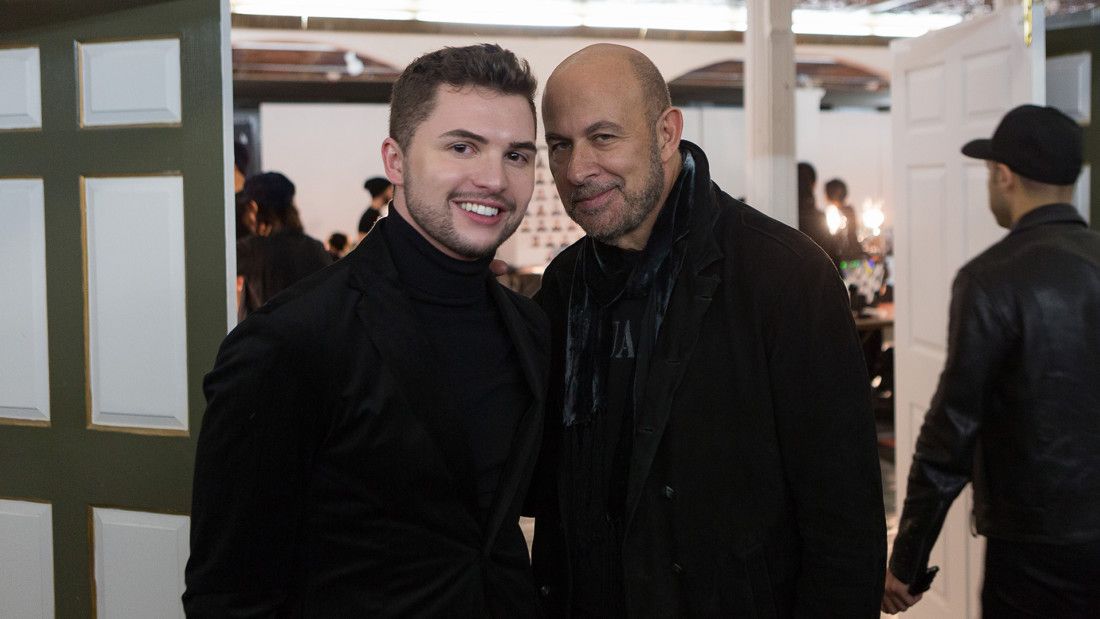 "[Masculinity] is something that has evolved over time, but it's always rooted in a sense of security, strength from within, confidence," he told Very Good Light. "I think there's a softer side to masculinity as well and because of our lives everyone is more aware of the world around them as well."
It was a thoughtful response, one that was unexpected, but certainly welcomed. To prove his point, the designer unbuttoned his heavy, black overcoat to reveal something underneath. It was a shirt with the word "Equality" written in bold font. He explained that it was an intentional statement he wanted to make especially at a time where women, the LGBTQ+ community as well as minority rights were at stake.
"I think it's being thoughtful everyday about [equality]," he explained. "Being able to lead your company towards diversity from the head of the company down to newest member. Our company believes in diversity and we believe equality and we're not happy with what's going on and we want people to speak out about it. We want to let our voices be heard."
For a designer who caters to a certain specific demographic, this seems like a promising start. On a small scale, it means that at the very least, this powerful designer is at least thinking about inclusivity. On a wider scale, it means that perhaps the rigid walls of traditional masculinity are breaking down, allowing for a more inclusive, freer, man to become the standard.
That's change. Here's to having more of that in 2018 and beyond.
Reported by Ian Michael Crumm; Photos by Patrick Raitor